---
Salkantay Trek & Inca Trail 7 Days
The Inca Trail trek is listed in the TOP 5 best treks in the world by multiple different magazines.
Salkantay Trek - Sky Camp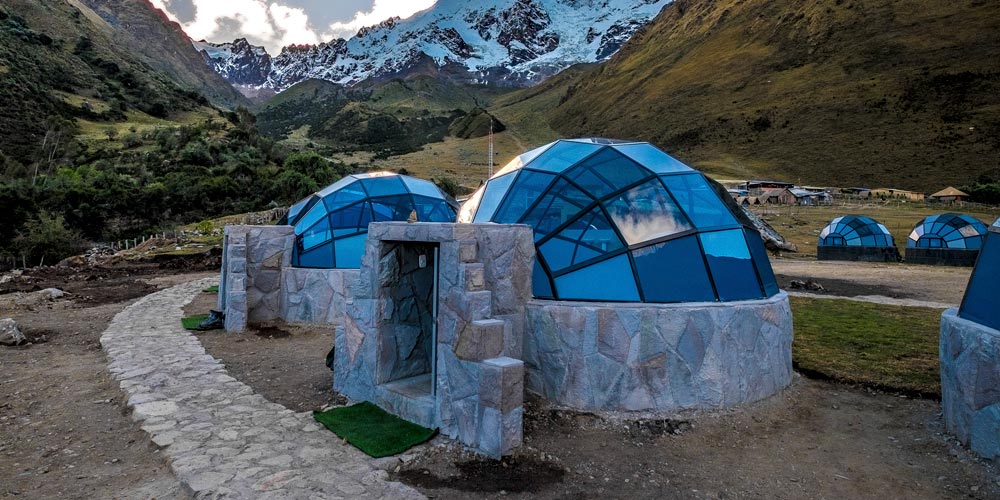 Humantay Lake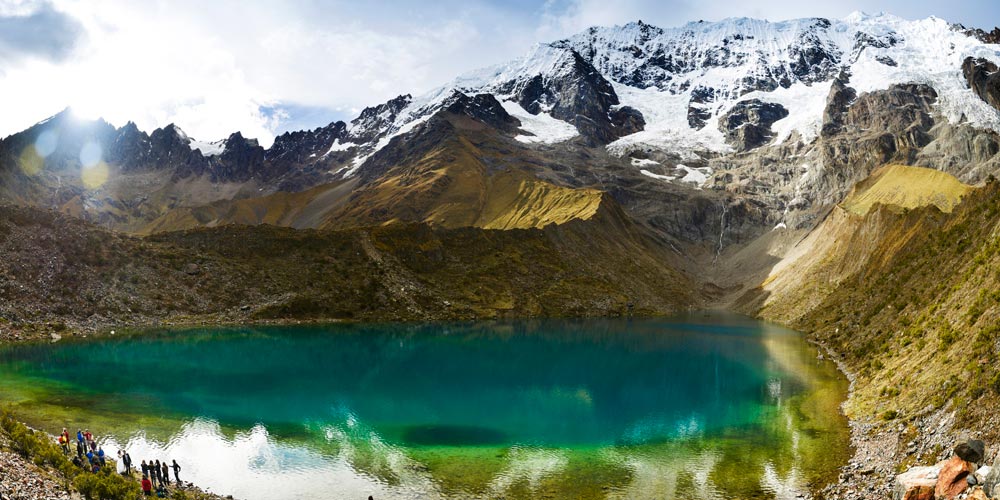 Salkantaypampa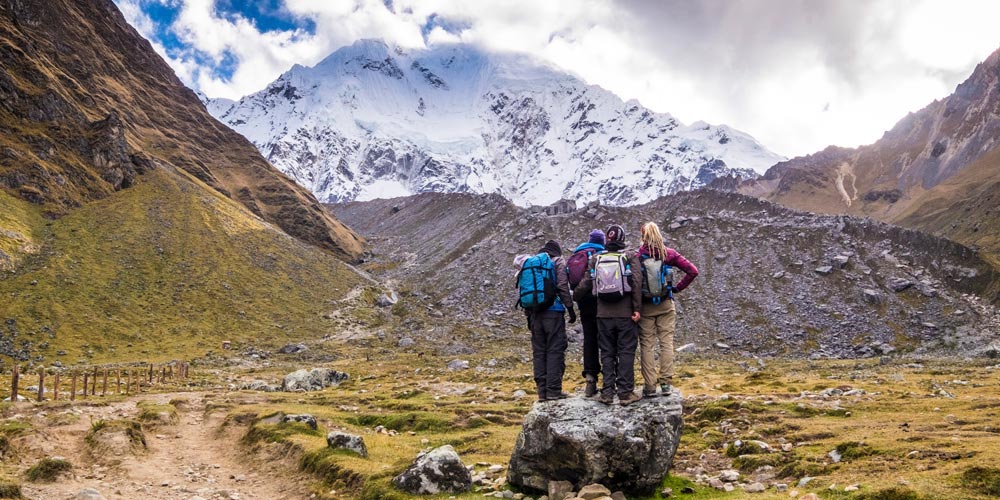 Inca Trail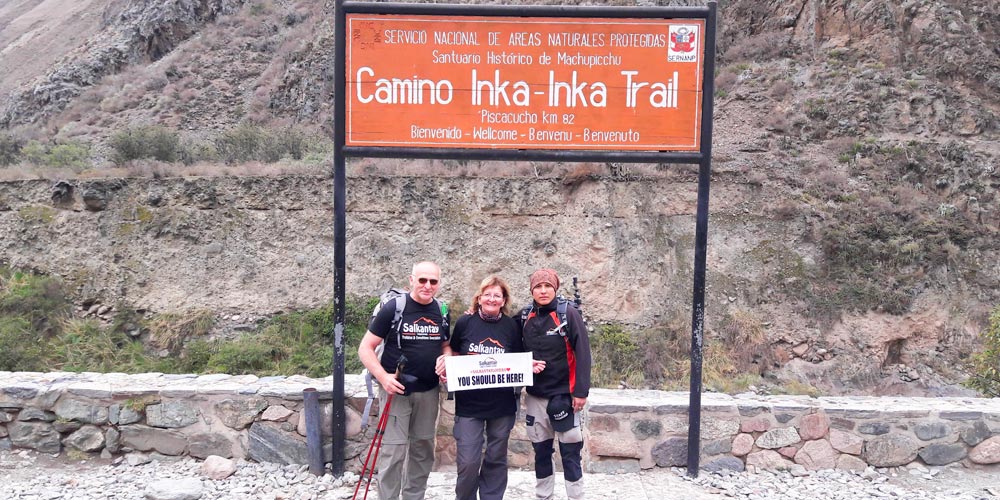 Inca Trail - Warmiwañuska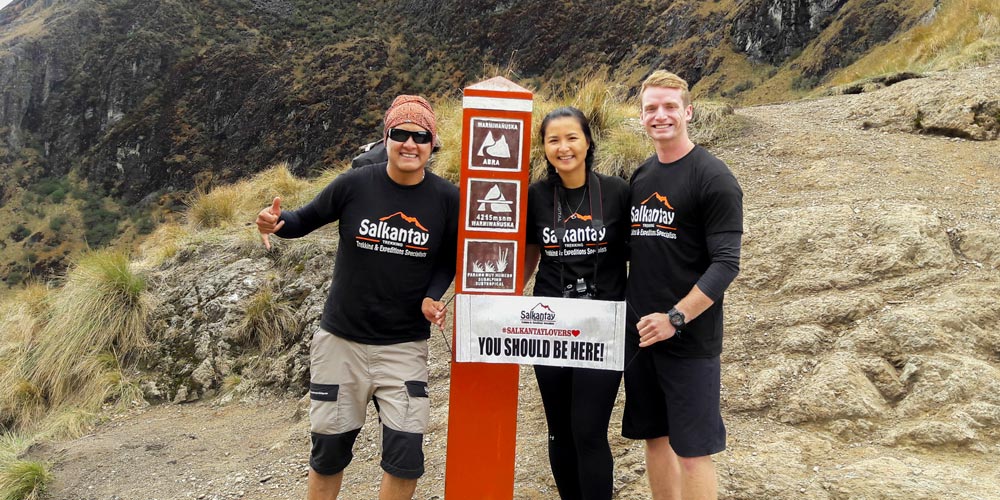 Inca Trail - Wiñaywayna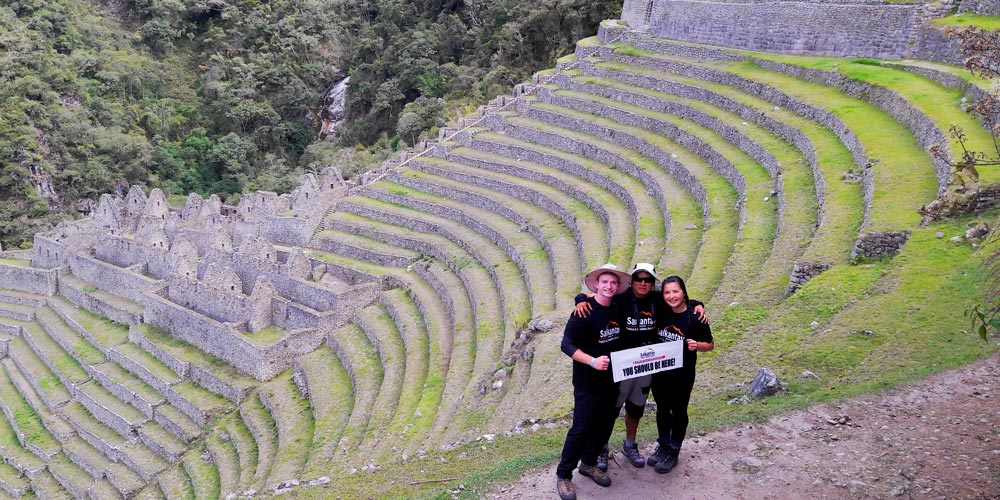 Inca Trail Archaeological site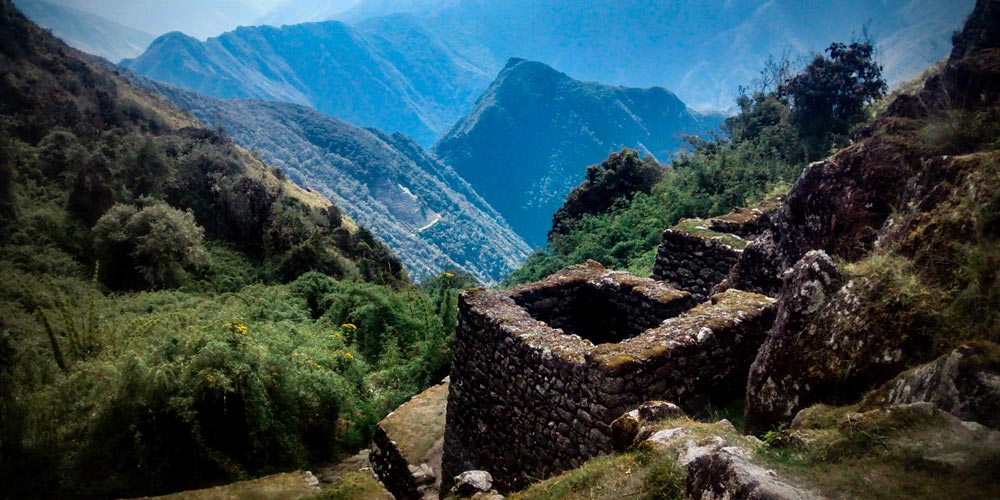 Machu Picchu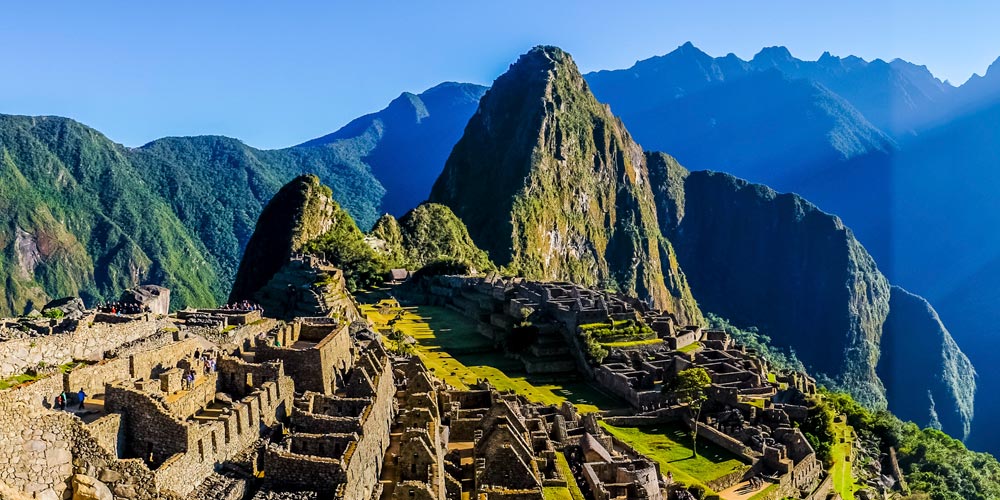 DESCRIPTION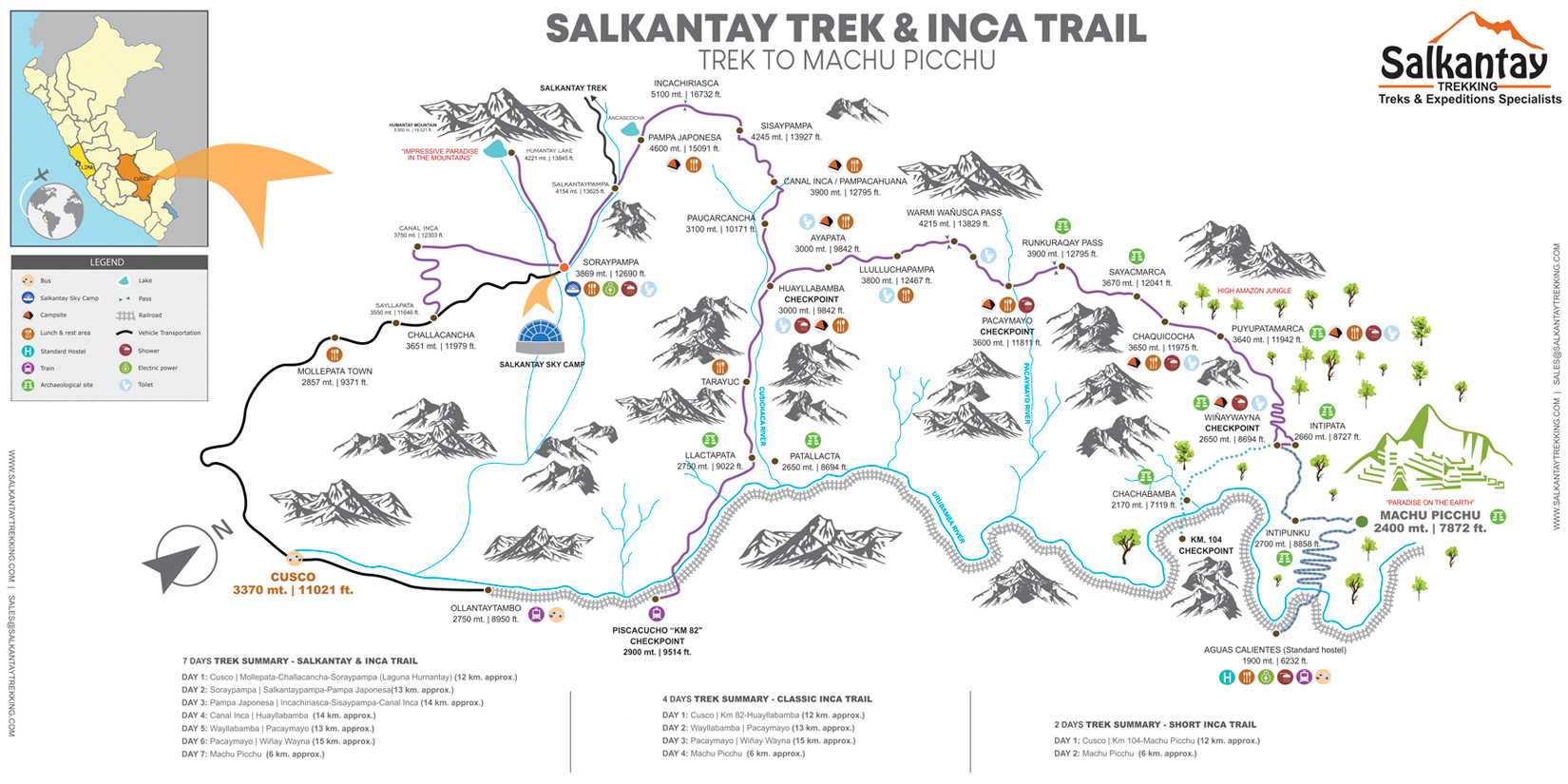 TREKKING MAP The 7 Day Salkantay - Inca Trail offers tourists the chance to enjoy a mix of both the Salkantay Trek and the Inca Trail combined. Starting on the Salkantay Trek, the route diverges just before Salkantay Pass and instead goes over the Incachiriaska Pass (Frozen Inca Pass) which leads down to the village of Wayllabamba where you join the Inca Trail and continue on to Machu Picchu via the Sun Gate.
WHY TAKE THE SALKANTAY TRAIL?
The Salkantay Trek is listed as one of the 25 best treks in the world by National Geographic Adventure Travel Magazine.
The Salkantay Trek is definitely one of the very best trekking adventures that you will find in Peru and in the continent of South America.
After the Inca Trail, the Salkantay Trek is the 2nd most popular trek to Machu Picchu (and a lot less crowded).
Hiking alongside the magnificent Apu Salkantay and arriving at the ruins of the majestic Machu Picchu is one of the best experiences known to mankind.
Trekkers can see natural bridges, snowcapped mountains, colorful valleys, waterfalls, wildlife, unique plants, and cloud forest.
Camping with less people allows you to control your own trip and have the best views of these incredible mountains!
The Inca Trail trek is listed in the TOP 5 best treks in the world by multiple different magazines.
The Inca Trail is the best Trek in Peru.
Itinerary
Included
What is Included?
Pre-departure briefing: You will meet your guide and group in our office, for an orientation before your trek and provide you the duffle bags which will be carried by our horses. meeting at 6:00 PM the evening before the trip begins.

Transport: Collection from your hotel in the morning and transfer in private transportation to Challacancha (starting point of the trek).
Experienced Guide: English speaking professional and official tour guide.
Entrance fee to Machu Picchu.
Entrance fee to Inca Trail.
Personal tents: 2 people in each 4-people-capacity tent, to allow for higher comfort and a safe keeping of backpacks. Our tents are 3-season, highly maintained to ensure an excellent performance in field. Kailas, Pro aconcagua and Rei 4 Outfitter tents are employed when double accommodation is requested.
Camping equipment: Dining and kitchen tents, tables, chairs.
Foam mats or sleeping pads: to put under your sleeping bag (carried by horses)
Accommodation: 6 nights in tent
1 Duffle Bag: Where you can put your personal belongings (7 kilograms = 15 lbs) which includes your sleeping bag.
Porters: We include your personal porter who is responsible for carrying your duffel with your personal items. There is no additional fee for this. We will give you your duffel bag at your briefing the night before and this should be filled with the things you need for night and the next day. You will not have access to your duffel until your evening campsite.
Trekking Cook: In charge to prepared all the meals along the journey, over 6 people cook assistant
Meals: 6 Breakfasts, 6 Lunches, 6 dinners and Snacks (Vegetarian, vegan or special menus are available at no extra cost)
Wake up tea: Every morning at the campsite we will wake you up with a cup of coca tea our support staff will bring the coca tea to your tent in order to wake you up.
Tea time = Happy Hour: Every afternoon 1 hour before dinner the cooks will let on the dining table pop-corn, biscuits, coffee, chocolate, different type of teas, hot water, etc. this is because after a day of hiking many are hungry and it is a bit annoying to wait till dinner that why we provide tea time.
Daily snacks - Days 1, 2, 3, 4, 5 and 6: Our Snacks consist of local fruits, biscuits, chocolate, Caramels we will give this snack at the beginning of each day trek in a cloth bag to avoid environmental contamination.
One textile snack bag per person: to avoid the usage of plastic bags that contaminate our environment
Water grooming: Each morning warm water with towel
Medical kit: Our crew bring the First-aid kit including emergency oxygen bottle
Train tickets: From Aguas Calientes to Ollantaytambo (Expedition service at 16:22 hrs (subject to availability))
Transport: Transfer from Ollantaytambo Train Station to hotel in Cusco(Day 7)
24-h guest service: please ask for the emergency number available during your time of visit
We will create a the trip of a Memorable Lifetime Experience for you.
We are Direct operators & local owners with the best trekking team on the hike.
Not Included:
Entrance fee to Salkantay Trail (S/.10 per person)
Sleeping Bags: (you can hire from our company), our sleeping bags are -18ºC-comfort (0ºF), mummy form and include a sleeping liner. They are cleaned after every use and have a maximum usage of 30 trips.
Walking Sticks: you can hire from our company
Last Day: Lunch and Dinner in Aguas Calientes.
Personal clothing and gear.
Travel insurance.
Tips for our staff: please note that our agency staff is well paid so please feel free to tip or not as you wish.
Additional costs or delays caused by management out of control like landscape,  bad weather condition,  in case of itinerary modification with a view to safety concern, illness,  change of government policy, political instability raises strike, moment etc.
Thank you for choosing Salkantay Trekking! We will do everything within our means to take care of you and ensure an enjoyable trip of a lifetime in Peru!
+ Info
IMPORTANT INFORMATION FOR THE SALKANTAY TREK & INCA TRAIL
Please read carefully the following information – it will help you with any questions you may have about our services.
IS IT FOR ME?
The
Salkantay Inca Trail Trek
is a great combination and better suited for more adventurous trekkers who are able to handle higher altitude and longer distances. Ascending to reach the famous Incachiriasca Pass at 5338 MASL – 17513 FASL is not too strenuous since it is at the beginning of the trek, neither is it very steep, but it does require stamina and a little time in Cusco to acclimatize to the altitude before beginning the trek.
THE BRIEFING
This meeting will take place the night before the trek's departure at 6 PM at our office which is located at Triunfo Street 392, Office 212 (second floor). We are 1 block from the Main Square (Plaza de Armas) of Cusco.
WHAT ABOUT THE BALANCE?
It would be greatly appreciated if you pay in cash at our office (US dollars or Peruvian soles) here in Cusco. We have many cash machines in the historical center to withdraw money. You can also pay by
VISA
or
PAYPAL
online but you will have to pay a 8% service charge, charged by
VISA
and
PAYPAL.
To pay your balance through
PAYPAL,
you need to log into your
PAYPAL account using our email address of ventas@salkantaytrekking.com
or you make your deposit directly on this link:
https://www.paypal.me/SalkantayTrekking
DUFFEL BAG FOR Salkantay and Inca Trail 7 Days
The evening before you start your trek, you will be given a SMALL DUFFLE BAG to pack your clothes for the next four days. Your weight allowance is up to 7 kg/15.4 lbs. Our horseman will carry your duffle bag for you together with the food and camping gear. It is important to be aware that you will not have access to your items in the duffle bag until the end of each day as the horsemen and horses will always be ahead of the group. During the travel, you need a day backpack big enough to carry your personal belongings such as a warm jacket, raincoat, camera, sunscreen, snacks, water, etc. Usually, a 30 to 50 litre backpack is sufficient.
CAN I STORE MY LUGGAGE AT YOUR OFFICE?
Of course! During the travel, your main luggage can be stored at our office or at your hotel, both free of charge.
HOW TO BOOK THE Salkantay and Inca Trail 7 Days
FIRST
To make a booking, please
email us
to check availability and receive customized booking forms. You can also download a generic form from:
All clients will need to fill out a
Passenger Details form.
Please be ready with the following information (FROM EACH PARTICIPANT in your group). We cannot purchase any
Salkantay and Inca Trail 7 Days
permits or entrance tickets without the following information:
Personal information (Full name, exactly as on your passport):
Gender
Passport number
Date of birth (dd / mm / yyyy)
Nationality
SECOND,
we require a deposit of
US$500
per person in order to purchase a permit for the
Salkantay and Inca Trail 7 Days
. You can make you deposit by clicking on the
VISA
or
PAYPAL.
Hiking Team
OUR HIKING TEAM
Our Tour Guides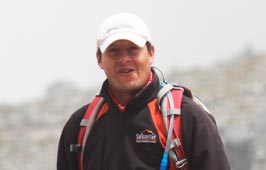 Your tour will be led by a trained and highly experienced professional with a very solid guiding background, years of hiking and wilderness experience, medical certifications, and a passion for leading people into unforgettable adventures.
They never stop learning so that they can be the best possible guides. They all speak English and of course they also speak Spanish and even Quechua, the Incan Language. They are all able to communicate with natives from around the area and will have lots of history to share with you. Check out the
Meet Our Team page for staff bios
.
---
Our Cooks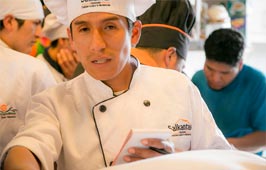 After a challenging trek we know how important a good hot meal can be to prepare your body and warm you up. That's why on every trek with Salkantay Trekking we employ chefs with years of experience cooking on the trails so that they provide filling and nutritious meals using fresh ingredients and a variety of flavors.
Every chef prepares different meals depending on what food is available.
...More info.
---
Meals: What to Expect
All of our hiking tours include a diversity of tasty meals packed full of critical carbohydrates, proteins and fats. We carry foods that travel well in the backcountry – rice, pastas, lentils, beans, couscous, packaged meats, nuts, breads, oatmeal, granola, and more.
For optimal taste and energy, we supplement all our meals with spices, herbs, oils, cheeses, butter, sugar, fruits and vegetables (fresh and dried). In addition, we provide you with an assortment of trail mix, snacks, and dried fruits to eat at your own discretion.
We regularly accommodate vegan, vegetarian, kosher and non-gluten diets and will make adjustments for food allergies. These and other special dietary requests may require an additional fee.
...More info.
---
Our Horseman and Horses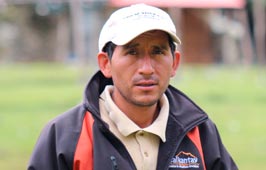 Our Horseman and his horses are in charge of all our gear and will always await us within the safe and comfortable camp sites.
Our horsemen are hired from the areas where the trekking route goes and therefore have extensive knowledge of the area.
Besides trekking and camping gear every horse carries a total of 40 kg of guest's belongings.
You will have a personal allowance of 7kg/165lb for your gear.
...More info.
Our Camps
SKY CAMP - Under the deep blue sky
Feel in your every cell the perfect union of heaven and earth. Sleep peacefully under the deep blue sky, in the middle of the Humantay and Salkantay Mountain. At the same time, enjoy all the carefree comforts and services of a high-class holiday home....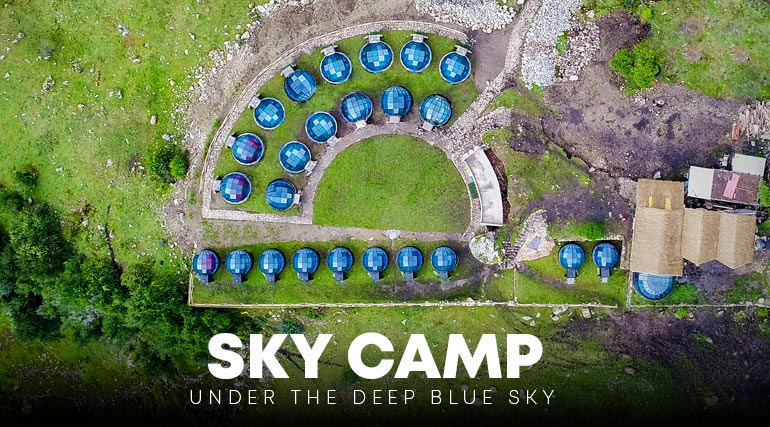 Price
2019 LAND COST
FROM
$1000
PER PERSON
NOTE:
Our 7D/6N Salkantay & Inca Trail Trek includes extra horse to carry up to 7kg/16lbs of your belongings.


We are the only Salkantay Trek to Machu Picchu that works exclusively with specialists and experts.
The Salkantay Trek is our passion and customer satisfaction our success!"
Online Payment
To book any tour/trek through with Salkantay Trekking, we do require a $500 deposit per person. PayPal does charge us a fee of 8% which we ask the client to cover. This does add $40 to each deposit, so a total of $540. This taxes is just for deposits, the remaining, you will pay in cash(briefing day) without taxes.
Deposit via Paypal & Credit Card
Deposit for Salkantay Trek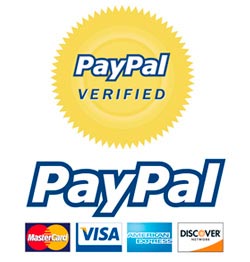 Please, After your deposit, send Us, Transfer Number to: sales@salkantaytrekking.com, After we are going to confirm your deposit and reservation.
Thank you so much for choosing Salkantay Trekking!!!.
Book Now
Please complete the form below to request a reservation. One of our Trip Coordinators will contact you, often within two business hours, to confirm availability of the trip and/or provide you with other options. Once availability is established, we will ask for a deposit and a completed online registration to confirm your spot on the trek. Please call us at (+51) 958191179 with any questions or to confirm availability over the phone.
"Thank you for considering salkantay, Unfurtnately due to the rainy season and trail maintanance we will be closed from the 31st of January till the 28st of February. We apologize for any inconvenience this may cause you, we are working to provide you a better service !"
Privacy Policy:
The Salkantay Trekking Company will never share, sell, or make public any of your personal contact information to third parties.
THANK YOU SO MUCH FOR CHOOSING SALKANTAY TREKKING!!