Overview
Remember that to fully enjoy this walk you must be well acclimatized. That's why we recommend that you arrive in Cusco at least 2 days in advance to avoid altitude sickness. It's important that you avoid alcoholic beverages and cigarettes the first few days. In addition you must constantly hydrate yourself. Altitude sickness symptoms include shortness of breath or extreme agitation, severe headaches, vomiting, and even diarrhoea. Nobody wants to feel like this in the middle of the mountain!
Highlights
Surprise yourself with the imposing presence of 2 gigantic glaciers.
Challenge your physical and mental resistance on a walk that will take you to the Humantay Lake. If the sun's rays are reflected on its waters, the Humantay Lagke is capable of displaying surprising hues. You'll be able to see a real turquoise fire in the middle of the white of the snow.
Exercise your body and calm your spirit in the middle of a spectacular glacial valley.
Enjoy a delicious buffet lunch in the middle of the mountains.
At a glance
DAY 1: Cusco | Mollepata – Humantay Lake - Soraypampa (Sky Camp) - Cusco
Trekking Map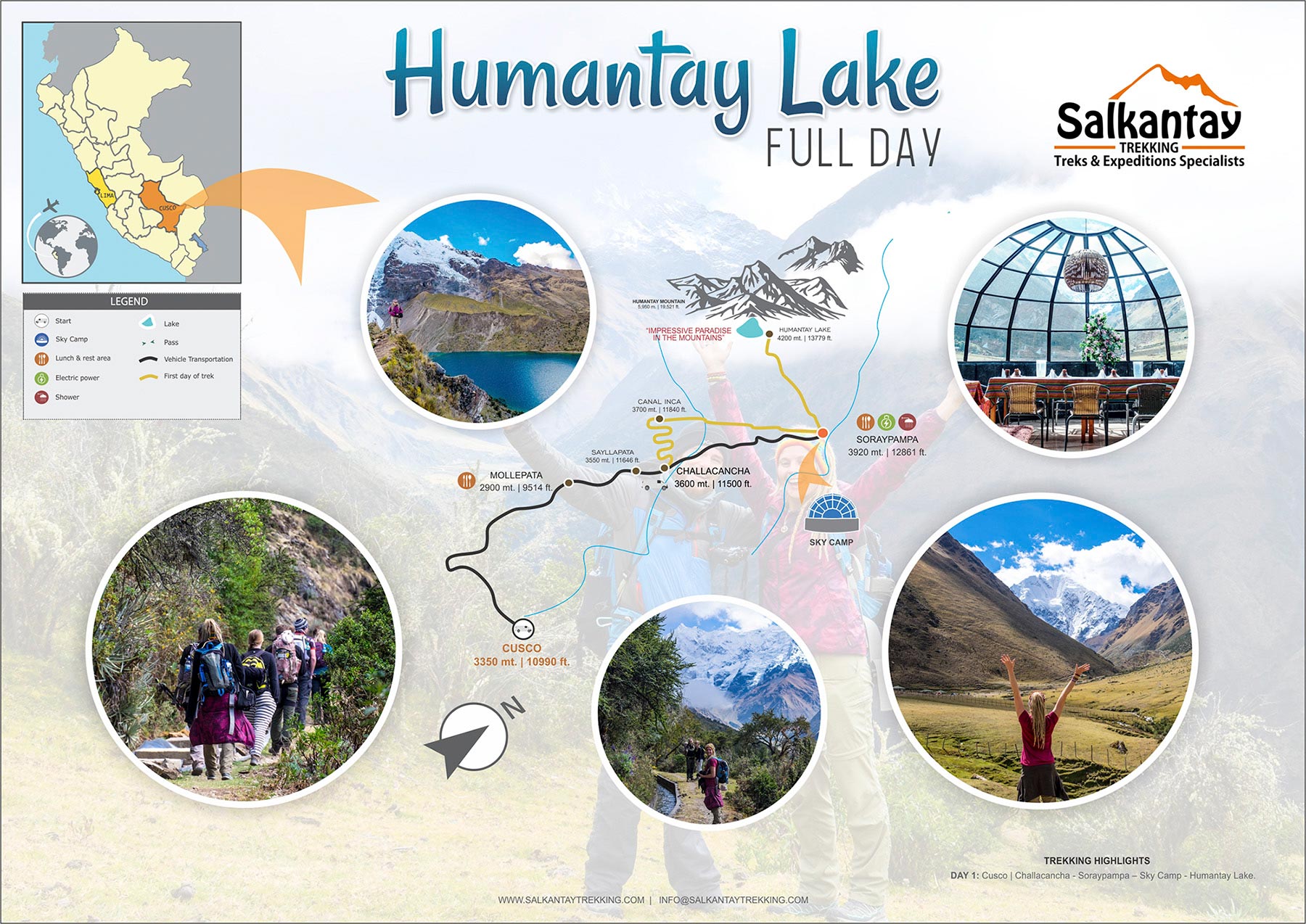 Itinerary
Full Itinerary
Cusco | Soraypampa-Humantay Lake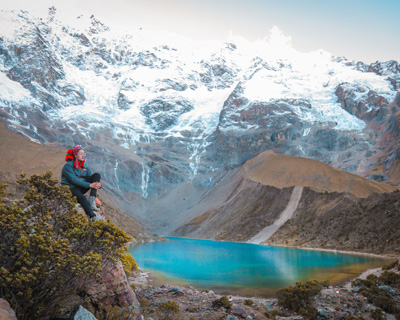 Our adventure begins very early. We'll pick you up at 4:00 a.m. and we'll go in our private transport for 2 hours to the beautiful town of Mollepata. There we'll enjoy a delicious breakfast. Take advantage of the first light of the morning to take photos of the mountains.
After having filled our stomachs, we'll go in our private transport to Soraypampa (3,900 masl / 12,795 fasl) where you'll already feel the powerful presence of the glaciers. Be impressed by their haunting snow faces that defy any force or evil. After listening to brief instructions from your guide, we'll begin our 2-hour ascent to the fantastic Humantay Lagoon. Remember that you'll face very stony terrain, so using a cane always helps. Take your time, walk slowly, get some rest, and try to drink plenty of fluids. Please, don't carry plastic on the route and in no case leave your trash on the trail.
After the effort, the reward is huge. Hidden among the undulations, the impressive Humantay Lagoon gradually appears. This beautiful turquoise body of water originates from the same snows that cover the mountain. Walk around and make the effort to climb a little further up the surrounding rocky slopes. The higher you are, the more turquoise the water will look.
You'll be so close to the immense glacier that its presence will shake your soul and perhaps at that moment you understand why the mountains are sacred in the Andean culture. Therefore, our guide will perform a simple ritual of permission and thanks using coca leaves.
We'll take 1.5 hours to descend again to Soraypampa where we'll enjoy a buffet lunch. Then we'll board our private transportation and head back to the city of Cusco. You'll arrive at the doors of your hotel at approximately 5:00 p.m.
Walking time: Approx. 3 hours (including picnic en route).
Level of trek: Difficulty moderate.
Departure time: 4:00 a.m.
Return time: 5:00 p.m.
Walking distance: 10 km / 6.2 miles
Meals included: Breakfast, sandwiches, buffet lunch. Special diets are catered for.
Included
What is Included?
Pick up from your hotel in Cusco.
Mountain guide (english and spanish).
Touristic transport from Cusco to Soraypampa (beginning of trek)
Breakfast.
Snacks.
Entrance to the Humantay Lake.
Lunch at the Sky Camp.
First aid kit equipment.
Transportation back to Cusco.
Not Included:
Hiking boots.
Waterproof gloves.
01 hat with neck and face protector.
Poncho.
Sun block: Factor 70 or more.
Sunglasses with UV protection.
01 waterproof jacket.
01 waterproof trousers.
Personal medication.
Bottle of water or camelbak.
Camera and extra battery.
Price
2020 LAND COST
FROM
$100
PER PERSON
Book Now
Please complete the form below to request a reservation. One of our Trip Coordinators will contact you, often within two business hours, to confirm availability of the trip and/or provide you with other options. Once availability is established, we will ask for a deposit and a completed online registration to confirm your spot on the trek. Please call us at (+51) 958191179 with any questions or to confirm availability over the phone.
"Thank you for considering Salkantay Trekking, unfortunately, due to the rainy season and trail maintenance, we will be closed from the 31st of January till the 29st of February. We apologize for any inconvenience this may cause you, we are working to provide you a better service!"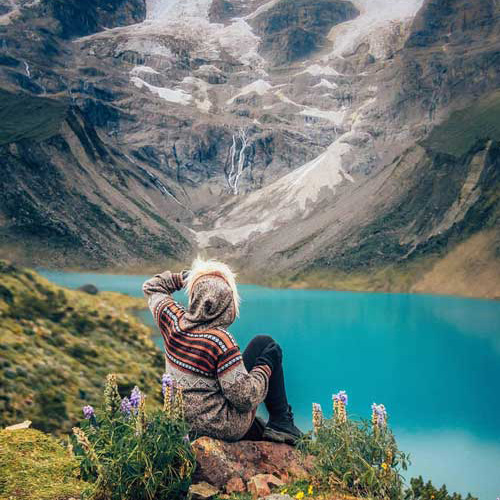 Privacy Policy:
The Salkantay Trekking Company will never share, sell, or make public any of your personal contact information to third parties.
THANK YOU SO MUCH FOR CHOOSING SALKANTAY TREKKING!!