Soqma
Perolniyoc
Ancascocha
Huaynay Pass
Aguas Calientes
Machu Picchu
Ancascocha Trek to Machu Picchu 5 Days
The Ancascocha trek journey is relatively easy compared to some others, so it is an excellent option for less experienced or less athletic trekkers. A few companies only offer the Ancascocha Trek because it is so off of the beaten path. It is less traveled than the original Inca Trail and is considered one of South America's best hikes by many who know it well. Inca ruins and quaint villages are attractive aspects of this trek, and the beautiful mountain vistas of the Vilcabamba and Urubamba mountain ranges provide the opportunity to encounter dramatic landscapes. This trip combines high Andes hiking, incredible history, fantastic cultural elements, and rare solitude on arguably the best route to Machu Picchu.
Soqma, Perolniyoc, Abra Kuychiccasa, Ancascocha, Huaynay Pass, Quesqa Valley, Machu Picchu
Get a great view of Veronica and the Huayanay snow-capped mountains.
Full-service camping, including a comfortable dining tent, we have the best of the trail in gears.
Overview

Itinerary

Inclusions

Before You Go

Pricing

Book Now
The Ancascocha Trek is one of the newest trekking routes offered in the Cusco region. The trail is based on the classic Inca Trail and takes you past high waterfalls, Inca ruins, beautiful scenery, and unforgettable views.
Along the Ancascocha Trail, we will experience Quechua farming communities' lifestyles whose culture and customs have not changed for centuries. We will travel through traditional villages like Chillipajawa and Ancascocha (12,136 ft.). Also, our high point will be at Huayanay Pass (14,925 ft.) This trek is recommended for people who like solitude and exploring the less popular route to Machu Picchu. The probable highlight and last day of the tour will explore the "Lost City," Machu Picchu, and traveling back to Cusco by train.
Briefing before the excursion
You'll have an informative meeting with your guide 1 or 2 days before the start of your walk. This meeting will take place at our offices in Cusco. Take this opportunity to ask any questions you have and get ready, the adventure is about to begin!
Remember that we'll provide you with a duffle bag for you to place your personal luggage in and which is transported without problems by our horses during the trek.
Itinerary at a Glance
Day 0

Pre-Departure Briefing

Cusco

Day 1

Cusco | Soqma Village - Perolniyoc - Rayán

Day 2

Rayan | Abra Kuychiccasa - Chancachuco - Ancascocha

Day 3

Ancascocha | Huaynay Pass - Quesqa Valley - Paucarcancha

Day 4

Paucarcancha| Km 82 - Ollantaytambo - Aguas Calientes

Day 5

Aguas Calientes | Machu Picchu - Cusco
Why Take the Ancascocha trek to Machu Picchu?
Get a great view of Veronica and the Huayanay snow-capped mountains.
If you're looking for best off the beaten path trails, pristine wilderness, and a challenging trek, this is the one for you!
Ancascocha is considered as one of the World's best hikes by National geographic.
Trek the off the beaten track in the Sacred Valley's highlands—some of the best trekking in Peru to reach Machu Picchu.
Direct & official local tour operator based in Cusco, managed by locals.
Full-service camping, including a comfortable dining tent, we have the best of the trail in gears.
Cusco | Soqma Village - Perolniyoc - Rayán
We'll pick you up from your hotel very early in the morning, and we'll travel for 2 hours to Soqma (3,205 masl / 10,512 fasl), the starting point of our trek. Our vans are incredibly comfortable, and also, we'll provide blankets in case you want to enjoy a few more minutes of sleep.
After meeting the porters and muleteers, our trek will begin for 2 hours to the Perolniyoc waterfall. You'll have the opportunity to get to the base of the waterfall to cool off. You can also stay on the road and take amazing pictures.
After half an hour, we'll arrive at the Inca archaeological site of Perolniyoc, built on a cliff with spectacular views of the surrounding valley. All our guides are experts in Inca history, so quality information is guaranteed. There we'll also have lunch and, for the first time, you'll taste the exquisite food prepared by our chef and his assistant.
We will ascend for about 1 hour to our camp in Rayán (3,700 masl / 12,139 fasl) after lunch.
The clear nights of the Andes are lovely. As we prepare for a full 3-course dinner, you'll see the sky full of constellations and shooting stars. Then, a pleasant night of rest awaits you in your comfortable tent.
Meals: Breakfast, lunch, and dinner.
Accommodation: Camps
Difficulty: Moderate
Walking Distance: 4.9 miles
Minimum Elevation: 3205 m / 10512 ft
Highest Elevation: 3700 m / 12139 ft
Rayan | Abra Kuychiccasa - Chancachuco - Ancascocha
You don't need to activate your alarm to wake up on trips with Salkantay Trekking. We'll say good morning to you with a delicious hot cup of tea or coffee. When everyone has woken up, you'll enjoy breakfast, and we'll then continue our adventure.
We'll ascend for 2 hours to the Kuychiccasa pass (4,450 masl / 14,599 fasl). During the journey, we'll observe cultivation fields, alpacas, and, if you are lucky, even the flight of a condor while with the snowy peaks of the Andes in the background.
There's no need to rush to get to the top. We'll take a break together while enjoying the Chancachuco valley and the Sacred Valley of the Incas. Then, you need to continue for 1 hour to the place where we'll have lunch (4,312 masl / 14,147 fasl).
After lunch, we'll continue our ascent to enjoy the beautiful views of Verónica Mountain (5,822 masl / 19,100 fasl), and then we'll descend for 3 hours to the community of Ancascocha (3,700 masl / 12,139 fasl).
Our camp will be located in a small but beautiful wooded valley crossed by a crystal clear stream.
Meals: Breakfast, lunch, and dinner.
Accommodation: Camps
Difficulty: Challenging
Walking Distance: 8.6 miles
Altitude of the camp: 4650 m / 15255 ft
Highest Elevation: 3700 m / 12139 ft
Ancascocha | Huaynay Pass - Quesqa Valley - Paucarcancha
This day begins with a 1-hour climb. Your reward? Stunning views of the surrounding glaciers, well-preserved Inca archaeological sites, and the brilliant blue of the Ancascocha Lagoon.
We'll ascend for 2 hours to our excursion's highest point after catching our breath: the Huayanay pass (4,650 masl / 15,255 fasl). On this day, you'll get to know a section of the original Inca Trail.
After all that effort, we'll take our time to enjoy the incredible views from the summit before heading for 45 minutes to the small Inca site of Incaracay, where we'll have lunch.
The walk from here is much more comfortable. We'll descend to the Quesqa community and then to the Inca site of Paucarcancha (3,133 masl / 10,278 fasl). At this altitude, the vegetation is green and lush. From there, it's possible to appreciate the path of the Inca Trail in the distance and the remote communities of the Quesqa Valley.
Upon arrival in Paucarcancha, you'll have a guided tour where you'll get to know the mysteries of that place before settling in our camp. A delicious dinner awaits you!
Meals: Breakfast, lunch, and dinner.
Accommodation: Camp
Difficulty: Challenging
Walking Distance: 9.3 miles
Altitude of the camp: 3133 m / 10278 ft
Highest Elevation: 4650 m / 15255 ft
Paucarcancha | Km 82 - Ollantaytambo - Aguas Calientes
Our last day of hiking is the easiest of all. It's a 6-hour descent through a section of the Classic Inca Trail heading to Km 82 (the known starting point of the Inca Trail). We'll have lunch there.
Later, we'll transfer you to Ollantaytambo (2,792 masl / 9,160 fasl) to board the train to Aguas Calientes (2,040 masl / 6,692 fasl). This train ride will give you a different perspective on the mountains you walked through and plenty of opportunities for great photography.
Upon arrival in Aguas Calientes, you'll check-in at your hotel where you can rest until dinner. If you still have energy left, you can visit the hot springs, which are a great place to relax. Later, we'll enjoy dinner in an excellent restaurant (drinks are not included). Remember to go to bed early because our trip to Machu Picchu will start before sunrise.
Meals: Breakfast, lunch, and dinner.
Accommodation: Hostel
Difficulty: Easy
Walking Distance: 7.5 miles
Minimum Elevation: 2040 m / 6692 ft
Highest Elevation: 3133 m / 10278 ft
Aguas Calientes | Machu Picchu - Cusco
You'll enjoy breakfast at your hotel, and then we'll embark very early (5:30 a.m.) on a bus to the historic sanctuary of Machu Picchu to see the sunrise. You'll discover the secrets of this mysterious place on a 2-hour guided tour.
If you chose to climb the Huayna Picchu Mountain (not included in the package), you must do it at 10:00 a.m. Otherwise, you'll have free time in Machu Picchu (you can walk to Puerta del Sol or the Inca Bridge) before returning to Aguas Calientes by bus.
In Aguas Calientes, you'll board the Expedition Train heading to Ollantaytambo, and later you'll travel to Cusco in a private van. We'll drop you off at the hotel door. The time of your arrival will depend on the time of your train ticket.
Meals: Breakfast.
Difficulty: Easy / Challenging
Minimum Elevation: 2040 m / 6691 ft
Highest Elevation: 2440 m / 8052 ft
What Is Included?
High Quality Service & Safety

Pre-departure briefing

You will meet your guide and group in our office for an orientation before your trek. At this time, we will provide you with the duffle bags which will be carried by our porters. The meeting will be at 6:00 PM the evening before the trip begins.

Experienced Guide

All our guides are graduates of the professional career of Tourism of the National University San Antonio Abad of Cusco. Also, they speak English. As good cusqueños, they feel a great commitment to transmit the knowledge they have inherited from their grandparents. They are very friendly and professional. They'll make sure you are safe and happy.

Medical Kit

All Salkantay Trekking guides have received specialized training in first aid. We hold mandatory training sessions with our guides every February. Your guide will always carry a first aid kit to face basic emergency situations (altitude sickness, traveller's diarrhoea, cuts, scrapes, etc.) as well as oxygen. If necessary, we'll evacuate you from the path as quickly as possible and ensure that you arrive at a clinic for treatment.

Customer Service 24/7

We have telephone service available 24 hours/day for ease of communication and preparation with the agency leading up to your trek.

Satellite phones:

Our main priority will always be the tranquillity of our clients. While all of our guides are prepared for emergencies in the mountains, being a phone call away from any doctor, hospital, or friend helps you feel more secure. Each Salkantay Trekking guides has a satellite phone that can be used anywhere on the mountain to call anywhere in the world. You can also use it even if it's not an emergency.
What Is Not Included?
Travel Insurance

Tips for our staff

Tips are usual on any excursion to Machu Picchu. Although we pay good salaries to our entire team, something extra is always welcome, especially considering the hard work they do. Typically, group participants collect their tips to hand out to the porters and chefs together.

Additional costs or delays out of control of the management

Landscape, bad weather condition, itinerary modification due to a safety concern, illness, change of government policy, political instability/strike, etc.

Personal clothing and gear
We want to make your trip to Peru as memorable and as easy as possible. In this section, you will find speedy answers to all those questions you had about trekking Salkantay in one place. Please read the following information carefully – it will help you with any questions about our services.
Has another question that we haven't answered here? Drop us a line, and we will get back to you asap!
Briefing or informative meeting
All information meetings are held in your hotel at 6:00 p.m., one night before the tour begins. If you cannot attend, you must coordinate another time at the Salkantay Trekking offices. These meetings last approximately 30 to 45 minutes and there you will be given a small duffel bag, in which you'll put all the belongings you intend to bring on the trek that won't be in your day pack.
Duffel bag or canvas case:
ou'll receive a canvas case or duffel bag during your briefing. The porters will take them on the way and will deliver them to you when you get to each camp. They measure 66 cm / 2 ft. Long x 36 cm / 1 ft. Wide.
A maximum of 5 kg is allowed for each duffel bag that includes the weight of your sleeping bag, mat, clothes and other personal items.
Payment of Trek Balance (in Cusco)
The trek has to be paid for in full by at least 7.30 pm two days before departure. For example, if your tour departs on a Wednesday, then you must come to our office before 7.30 pm on Monday.
It would be much appreciated if you pay the trek balance in cash US dollars or local currency. You can withdraw some money from several ATMs along Avenida Sol (either in US dollars or local Peruvian Soles). You can pay by credit card or PAYPAL online, but you will have to pay an 8% service charge, charged by VISA and PAYPAL. We do not accept bank checks or payment of the balance by traveler's checks.
Storing your luggage at our Office.
Of course! During the travel, your main luggage can be stored at our office(you can organize briefing day or by email) or at your hotel, both free of charge.
Any equipment that you are not going to need on the trek can be stored safely in your hotel. Nearly every hotel will provide this service. Don't leave items of value with your bags, put them in the hotel safe and obtain an itemized receipt (In the unlikely case of theft many insurance companies require that you have a copy of the receipt itemizing all the items). Best put items such as credit cards inside a sealed, signed envelope for extra peace of mind.
Pickups:
Salkantay Trekking can pick you up from your hotel, as long as it's in the Historic Center of Cusco. The pickup time will be coordinated with your guide in the briefing. The pickup time may vary between 30 and 45 minutes due to traffic. Cusco is a very old city, therefore, it has many narrow cobbled streets. Some hotels and Airbnbs may be located on streets without access to cars or on long, steep slopes, making it difficult to transport luggage. We strongly recommend that you book accommodation with good access.
Group tours:
Group tours are made up of different types of people. Physical conditions and ages can vary. By agreeing to be part of a group tour, you also accept that some people may be faster or slower than you. Therefore, each person can go at their own pace on the route. It may be the case that a group wishes to modify the tour; however, it will be the guide who decides, after consulting with all the participants, if said modifications can be made.
Strikes and demonstrations:
Strikes and demonstrations are usually frequent in Peru and this may interrupt some of our tours. Roads can be blocked and train tracks can be taken over. However, we will try to keep your excursion as planned, even if it means leaving the night before the scheduled date. Under these circumstances, tours may also be cancelled. In case of changes or cancellations, all situations will be coordinated with you by our operations department. Your safety is our highest priority and our decisions will be made to protect it.
Lost objects:
You're responsible for your objects during the tour. Please pay attention to where you leave your things and remember to take everything once you leave our trucks, tents, or restaurants.
The Ancascocha trek to Machu Picchu can leave any day of the week, from March through January. We do not run this trek in February because rainy season & maintenance.
Group Price

2020 Land Cost

US$750

per person

Pre-payment

US$200

(Required)

Balance

US$550

This small-group journey is guaranteed to operate with just two guests.
Online Payment Ancascocha trek to Machu Picchu 5 Days
Notice that PayPal charges a fee of 8%, which we ask the client to cover since it's due to the use of its service. This tax is just for online deposits so that you will pay the remaining in cash (the briefing day) without charges.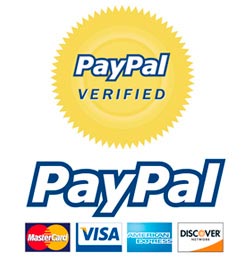 Please, after your deposit, send us the transfer number to sales@salkantaytrekking.com; only after that, we'll be able to confirm your deposit and reservation.
Additional Items
There are additional items you can include in this trip. Below is a quick list of prices.
Huayna Picchu:

$25

Machu Picchu Mountain:

$25

Single Room at Aguas Calientes:

$25
Extensions & Offers
There are several extensions you can include to your Salkantay Adventure:
Rainbow Mountain:

$100

$80

Sacred Valley:

$100

$80

City Tour:

$20
Price Guarantee
Once your booking has been confirmed we guarantee the price will not increase, whatever the circumstances. Before booking please ensure you have read our important tour pricing information