Our Horseman & Horses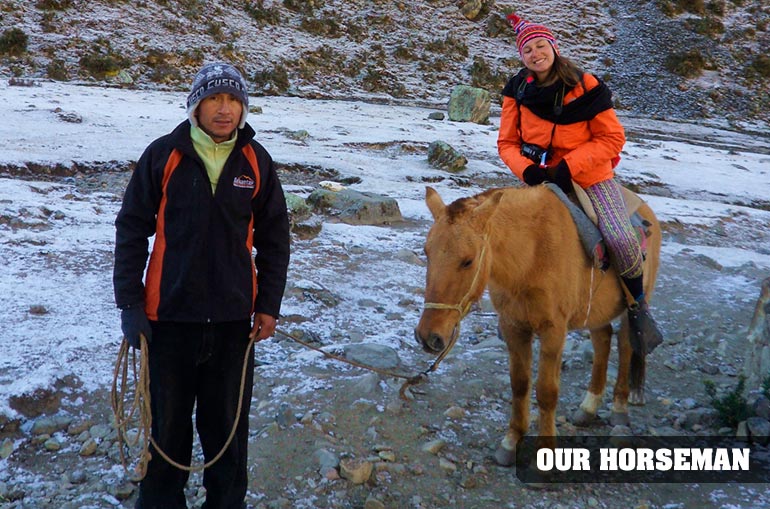 All the Horseman are from Mollepata town the starting point to the trek, we employed to the responsible and serious people to do a great job in transporting all the crew items along the trail using the mules are in charge of all our gear and will always await us within the safe and comfortable camp sites. 
Our horsemen are happy working on the company with reasonable salaries and received benefice of the company on the end of the season, horseman can be very helpful on the emergency case because they know well the area and trail condition. 
Besides trekking and camping gear every horse carries a total of 40 kg of guest's belongings, Salkantay trekking provide all the mountain gear like horseman uniform and cargo staff for horses.
You will have a personal allowance of 7kg/165lb for your gear.
"Authentic Andean Experience"
HORSEMAN & HORSES