Up to 12 People
Group Size
4,200 m / 13,780 ft
Max. Altitude
Easy to Moderate
Difficulty
One-Day Adventure to Little Cusco
Ccorao - Patabamba Community - Qoricocha Lake - Huchuy Qosqo
Up to 12 People
Group Size
4,200 m / 13,780 ft
Max. Altitude
Easy to Moderate
Difficulty
If you're looking for an exciting day trip from Cusco that takes you off-the-beaten-path through beautiful Andean scenery, small communities, and to a fascinating archaeological site, we recommend the Huchuy Qosqo 1 Day hike. You'll get to escape the busy city and spend the day among nature and learning all about the gorgeous surroundings and Inca history.
Huchuy Qosqo means "Little Cusco" and is a rarely visited but wonderful archeological site north of Cusco. Experts say that it was initially an administrative and military center near the Inca site of Pisac. Inside the archaeological park, you'll get to observe Inca buildings with delicate, perfectly executed stonework & grain-storage buildings called Collcas that were used to store and preserve food, as it was also an important agricultural center to produce corn — an essential food source for the ancient culture.
Itinerary

Inclusions

Before You Go

Packing List

Pricing

Enquire Now
Join us on this glorious day trip through picturesque Andean landscapes to a unique and rarely visited archeological park. You can book this trip with us any day of the week and enjoy some peace and quiet in this tranquil route away from the city.
This hike offers a wonderful combination of natural beauty and contrasts in scenery, wildlife, and ancient cultures. It takes you through stunning highland forests and meadows covered with fresh straw, where the herds of llamas and alpacas walk freely and graze all day. You'll pass through small communities and see how the locals go about their rural everyday life before descending to the archaeological park to explore.
The Huchuy Qosqo Trek takes you on an absolutely stunning route through the hills to the lesser-known Inca site of Huchuy Qosqo. This park is situated on a plateau with spectacular views overlooking the Sacred Valley of the Incas and the Vilcabamba mountain range's snow-capped peaks. Inside, you'll get to explore and learn all about the ancient culture of the Incas.
You don't need to worry about anything on your day out as we take care of all the logistics and ensure you have all the food you need as well as organize your transport to and from the start and endpoints. You'll be accompanied by a knowledgeable guide who's passionate about the region and its history and excited to share everything they know with you.
Highlights
Hike through the beautiful landscapes of the Andes and take in the most astounding views.
Pass through small communities in the middle of the hills and see how they go about their daily lives away from the city.
Enjoy an off-the-beaten-path hike to a rarely visited and unique archaeological site in Cusco.
Learn all about the region and the history of the Incas.
Explore the fascinating Huchuy Qosqo archaeological site in the company of your knowledgeable guide.
Detailed Itinerary
Cusco | Ccorao - Patabamba Community - Qoricocha Lake - Huchuy Qosqo - Lamay (Sacred Valley) - Cusco
Highlight of the day: Descending into the fascinating Huchuy Qosqo archaeological site.
Hike Through the Beautiful Andes and Discover Ancient Secrets
Box Lunch (+snacks)
Meals
Easy to Moderate
Difficulty
13 km / 8.08 mi
Walking Distance
4,050 m / 13,287 ft
Starting Elevation
2,941 m / 9,649 ft
Min. Elevation
4,200 m / 13,780 ft
Highest Elevation
We'll pick you up from your accommodation to start our exciting day trip. You'll drive through the stunning Andes to the starting point of your hike at the Qoricocha lake, and ascend to the highest point of the trek, the Apacheta pass. From there, the rest of the hike will be downhill. We'll pass through the Pukamarca community, the Puma Punku canyon, and even walk along a part of the original Inca Trail until we reach the unique and isolated Huchuy Qosqo.
Once you're inside the park, your knowledgeable guide will take you around the constructions and tell you all about the site's history. You'll explore every inch before making your way down to the small town of Lamay in the Sacred Valley. From there, our private transport will be waiting to take you back to your accommodation in Cusco. Once in the city, you'll have the evening to spend as you like.
Today our exciting adventure begins when we stop by your hotel to pick you up at 7:00 am. First off, we'll be driving to the small town of Ccorao(Qorao or Corao), which is around 30 minutes from Cusco, before branching off on a small road into the high Andes and the tiny village of Patabamba at 3,850 m / 12,631 ft. We'll then continue for another 15 minutes to Qoricocha lake (4,050 m / 13,287 ft), the starting point of our trek. Along the way, make sure you're looking out the window as the Andean scenery is unmissable.
Once we reach the starting point, we'll ascend for 45 minutes to the Apacheta pass, the highest point of our day's trek (4,200 m / 13,780 ft). From here, the rest of the hike is downhill for another 2 hours, so it's not too difficult on your legs.
On our route, we'll arrive at the ancient community of Pukamarca first, where we'll have a short break and then continue on our way through beautiful green valleys and the impressive Puma Punku canyon ("The Puma Gate"). From here, you'll hike along an original section of the Inca trail, which has been restored as part of the Qhapaq Ñan project. The Inca Trail is one of the most well-renowned routes worldwide, so this is an exciting addition to your hike.
This trail will lead you to the isolated and mysterious Inca site of Huchuy Qosqo ("the little Cusco") that sits perched above the Sacred Valley of the Incas at 3,600 m / 11,811 ft. When you arrive, your guide will walk you through the archaeological park and show you all the site's impressive Inca buildings, like sacred temples, storehouses, Inca terraces for agriculture, and the Inca reservoir used to store water during the dry season. It's a really interesting place to visit, and you'll learn a lot about the Incas.
After your guided tour, we'll enjoy our delicious box lunch, and after a short rest, we have to begin our 2-hour descent to the village of Lamay (2,941 m / 9,649 ft) that's next to the Urubamba River in the Sacred Valley. From there, we'll take you on our private transport to your accommodation in Cusco. You'll have plenty of time this evening to get some rest and head out for dinner.
Why Travel with us
At Salkantay Trekking, we specify the included and non-included services under all the tour itineraries listed on our website. We take care of all the logistics, but please pay attention to the details to avoid missing anything. Some items may be different for specific programs, so please read carefully before booking with us.
What Is Included?
High Quality Service & Safety
Pre-departure Briefing

You'll meet your trekking guide and group in our office for an orientation before your trek. The meeting will be at 5:00 pm the evening before the trip begins.

Experienced Tour Guide

English and spanish speaking official tour guide. All our guides are graduates of the professional career of Tourism of the National University San Antonio Abad of Cusco. We choose them for their professionalism, experience, responsibility, seriousness, unbridled passion for exploring, and sincere desire to proudly share in our culture and history. He or she will keep you safe, sound, and comfortable on your trek so that you can enjoy your time worry-free!

Medical Kit or First AID Kit

All Salkantay Trekking guides have received specialized training in first aid. We hold mandatory training sessions with our guides every February. Your guide will always carry a first aid kit to face basic emergencies (altitude sickness, travelers' diarrhea, cuts, scrapes, etc.) as well as oxygen. If necessary, we'll evacuate you from the path as quickly as possible and ensure that you arrive at a clinic for treatment.

Extras Included in our Service

We believe that attention to small details is what sets us apart from other local companies. You'll receive a pair of Walking Sticks (or Trekking Poles) with rubber tips .

24/7 Customer Service

We have telephone service available 24 hours/day for ease of communication with Salkantay Trekking leading up to your trek.
Meals
Box Lunch

Snacks and water

Before starting your trekking, your tour guide will provide you a cloth bag with local fruits, cookies, chocolate, caramels, etc. In addition, you'll receive a bottle of water.

One cloth snack bag per person

To avoid the usage of plastic bags that contaminate our environment, we'll give you a cloth bag for your snacks.

Hygiene Products

You'll be provided with a small towel and soap before each meal to clean your hands.
Transportation
Transport

All your transportation is included in this package. We will pick you up from your hotel and take you to the starting point of the trek. Once you complete the tour, we will take you back to the door of your hotel.
Permits & Entrance Tickets
Entry Ticket to Huchuy Qosqo Archaeological Site
What Is Not Included?
Breakfast and Dinner

Personal Hiking Clothing

Travel Insurance

Tips for our staff

Tipping is the norm on any excursion to Machu Picchu. Although we pay good salaries to our entire team, something extra is always welcome, especially considering the hard work they do.

Additional costs or delays beyond our control

Landslides, bad weather conditions, itinerary modifications due to a safety concern, illness, pandemia, government policy changes, political instability, strikes, act of God, etc.
Here we leave you with a brief list of extras that you can enjoy during this package.
Huayna Picchu Mountain
Huayna Picchu is the mountain behind Machu Picchu and which can be climbed in 45 minutes. Although this excursion is up to you, our guide will take you to the place of entry. This walk requires an entrance ticket which we can assure for you if we have enough time in advance.
Your entry ticket will be purchased to coincide with the dates of your excursion on the Inca Trail. The entry can be done in two shifts: from 7:00 am to 8:00 am or from 10:00 am to 11:00 am. We buy the tickets in the second shift so that our clients can fully enjoy their guided tour of Machu Picchu. Remember, the shifts only indicate the time of entry. You can go up and down Huayna Picchu without haste.
The ticket for Huayna Picchu costs US$ 75.00 per person.
Machu Picchu Mountain
Machu Picchu Mountain is another of the mountains that surround the archaeological site of Machu Picchu. It offers even more incredible views than Huayna Picchu, but it takes 1.5 hours to reach the top. This walk requires an entrance ticket which we can assure for you if we have time in advance.
The excursion entrance to Machu Picchu Mountain is open in two shifts as well, the first from 7:00 am to 8:00 am, and the second from 9:00 am to 10:00 am.
The ticket for Machu Picchu Mountain costs US$ 75.00 per person.
Vistadome Train
All our tours include the PeruRail Expedition train. This train leaves Aguas Calientes at 4:22 pm. The Vistadome train is a higher category service that offers more comfortable seats, a panoramic design that will allow you to see through the roof, as well as an entertainment show on board. The Vistadome train leaves Aguas Calientes at 4:43 pm and goes to Ollantaytambo train station. From there, we'll take you on our transport to your hotel in Cusco.
You can access this service for an additional payment of US$ 60.00 per person.
We want to make your trip to Peru as memorable and as carefree as possible. In this section, you'll find the answers to all the questions you have about traveling with Salkantay Trekking in one place. Please read the following information carefully – it will help you with any questions about our services.
Have another question that we haven't answered here? Drop us a line and we will get back to you asap!
How many days do I need to acclimate in Cusco before the Trek?
It is very important to be well acclimated to the altitude before exerting yourself on a trek. We do recommend that you arrive in Cusco at least 2 or 3 days before the trek starts to help you become acclimatized and avoid possible problems with altitude sickness while on the trek.
Suppose you have already been in another area of Peru at a high altitude before arriving in Cusco. In that case, we still recommend you have a whole day in Cusco to rest, recover from your travel, and enjoy the sights and sounds of Cusco before departing for the trek.
Here some suggestions for activities to do in the Cusco vicinity before starting your adventure trek:
Briefing or Informative Meeting
All information meetings and briefings are held in our main office in Cusco (or your hotel) at 5:00 pm, one night before the tour begins. These meetings last approximately 30 to 45 minutes. If you're unable to attend, you must coordinate another time by email, by phone or at the Salkantay Trekking office.
Can I store my luggage at your office?
Of course! During the trip, your main luggage can be stored at our office (you can organize it with us on the briefing day or by email) or at your hotel, both free of charge.
Any equipment that you won't need on the trek can be stored safely in your hotel. Nearly every hotel will provide this service. Don't leave items of value with your bags; put them in the hotel safe and obtain an itemized receipt (in the unlikely case of theft, many insurance companies require that you have a copy of the receipt itemizing everything). It's best to put items such as credit cards inside a sealed, signed envelope for extra peace of mind.
Pick up of guests
Salkantay Trekking can pick you up from your hotel, as long as it's in the Historical Center of Cusco. Your guide will coordinate the pickup time in the briefing session, but please keep in mind that the time may vary between 30 and 45 minutes due to traffic.
Cusco is an old city, meaning it has many narrow cobbled streets. Some hotels and Airbnbs may be located on streets without access to cars or on long, steep slopes, making it difficult to transport luggage. We strongly recommend that you book accommodation with good access.
Group Tours
Group tours are made up of different types of people, then physical conditions and ages can vary. By agreeing to be part of a group tour, you also accept that some people may be faster or slower than you. Therefore, each person can go at their own pace on the route.
It may be the case that a group wishes to modify the tour; however, the guide will be the one who decides, after consulting with all the participants, if such modifications are possible.
Strikes and demonstrations
Strikes and demonstrations are common in Peru, and this may interrupt some of our tours. Roads can be blocked, and train tracks can be taken over. However, we will try to keep your trip as originally planned, even if it means leaving the night before the scheduled date.
Under these circumstances, tours may also be canceled. In case of changes or cancellations, everything will be coordinated with you by our operations department. Your safety is our highest priority, and our decisions will be made to protect it.
Lost objects
Please pay attention to where you leave your things and remember to take everything once you leave our transport, tents or restaurants. You're the only one responsible for your objects during the tour.
WHAT SHOULD YOU BRING?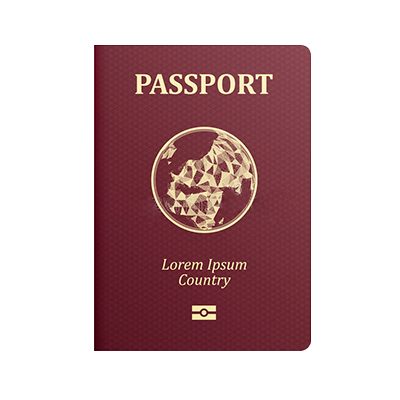 Valid Passport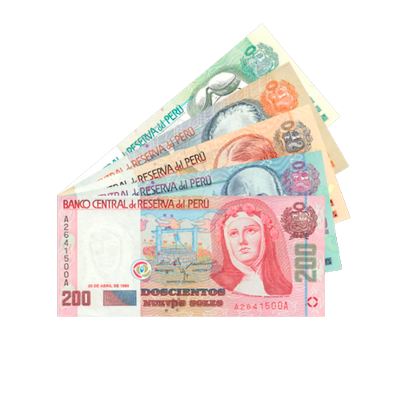 Extra money (recommended soles)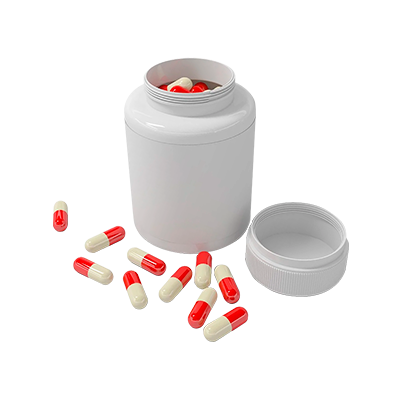 Personal medication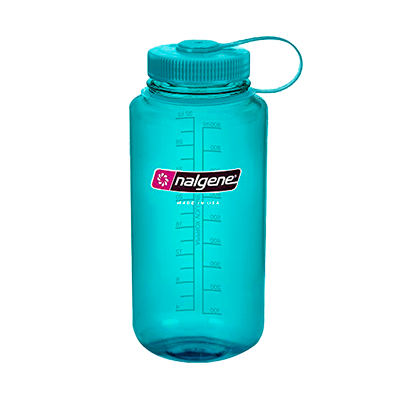 Water bottle or CamelBak
Sunblock: factor 70 or more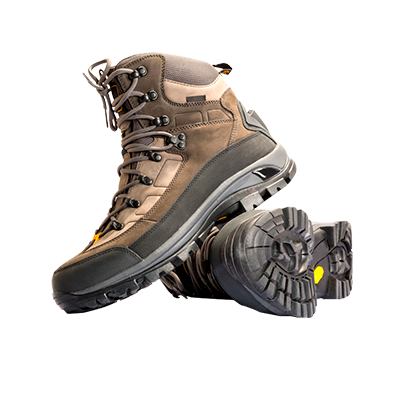 Hiking boots or shoes (preferably waterproof)
Trekking pants (*)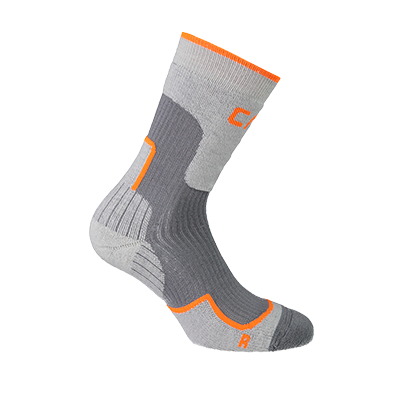 Trekking socks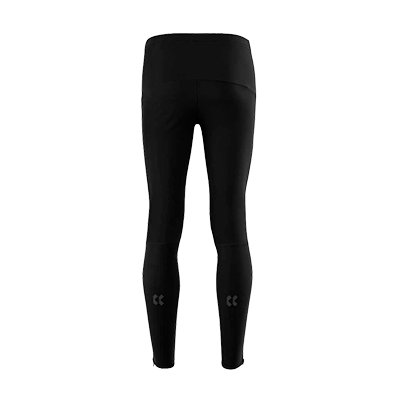 Pair of thermal pants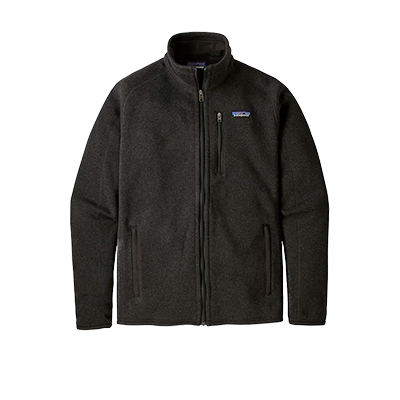 Warm jacket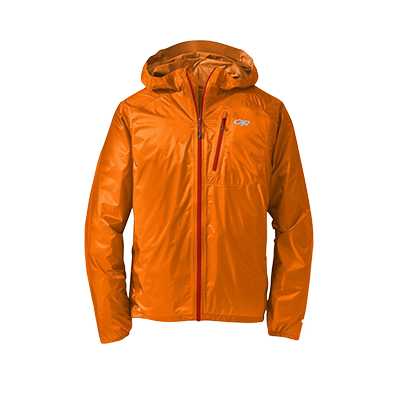 Waterproof jacket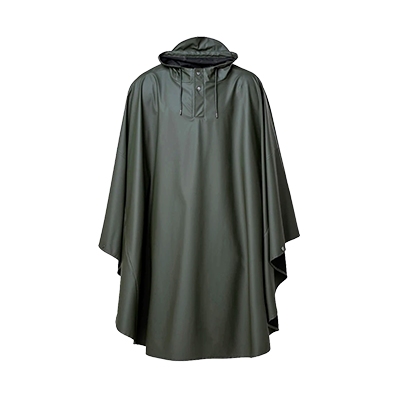 Raincoat or rain poncho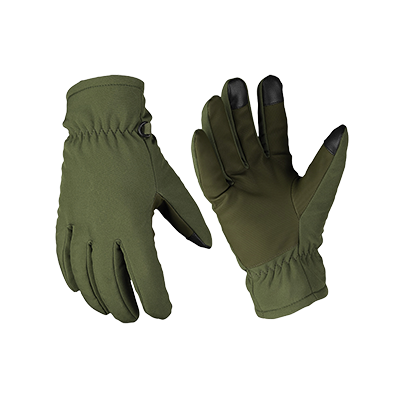 Waterproof or wool gloves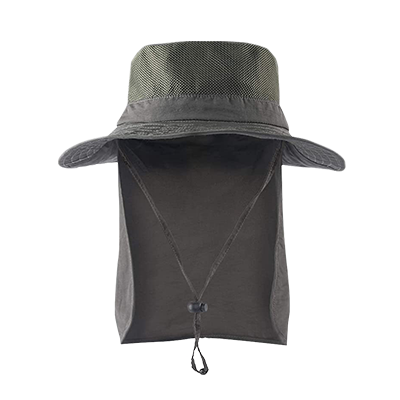 Sun hat to protect neck and face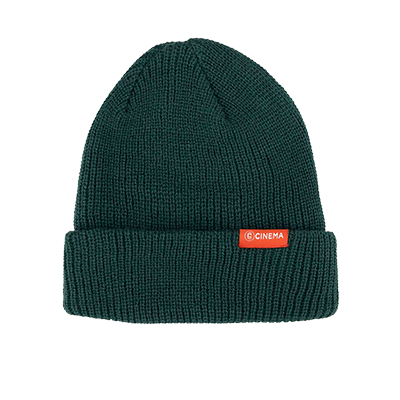 Wool hat for the cold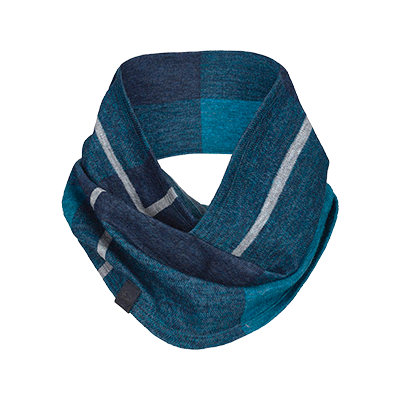 Neck gaiter or buff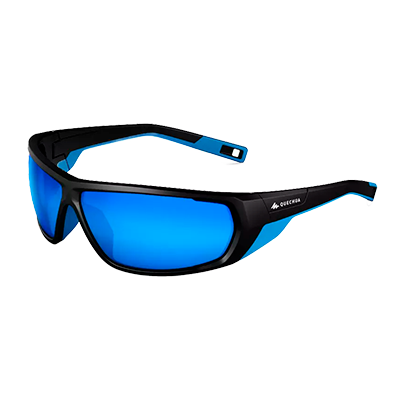 Sunglasses with UV protection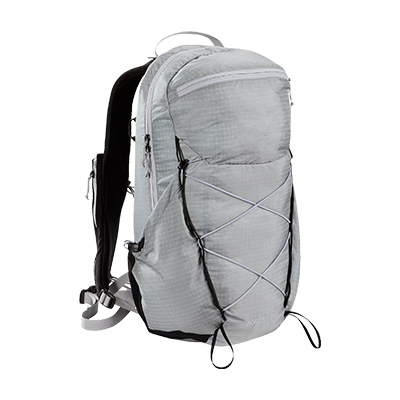 Medium trekking backpack (15 - 25 liter)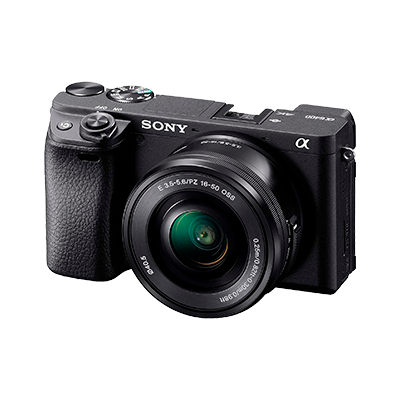 Camera and charger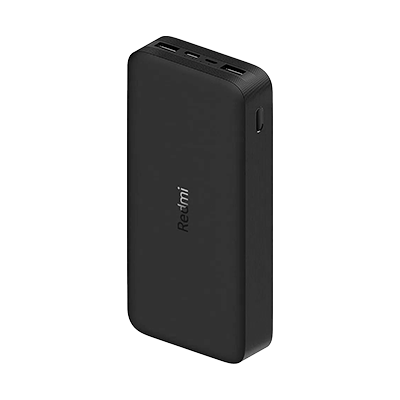 Power bank
"Huchuy Qosqo Full Day Hike" can leave any day of the week, from March through January. We don't operate this itinerary in February because of the rainy season & maintenance of the route.
2023 Land Cost
Group Price: US$ 100.00 per person
This small-group journey is guaranteed to operate with just two guests.
Notice that PayPal charges a fee of 5%, which we ask the client to cover since it's due to the use of its service. This tax is just for online deposits so that you will pay the remaining in cash (the briefing day in Cusco) without charges.
Extensions & Offers
There are several extensions you can include to your Peru Adventure.
Rainbow Mountain:

US$ 100.00

US$ 80.00

Sacred Valley:

US$ 60.00

US$ 50.00

City Tour:

US$ 30.00

US$ 20.00
Price Guarantee
Once your booking has been confirmed, we guarantee the price won't increase, whatever the circumstances. So please, before booking, ensure you've read all our important tour information.
Thank you for your interest in having an adventure travel experience in Peru curated by Salkantay Trekking. Please take a moment to complete our short form, so one our friendly Adventure Consultants could provide you all the information for your trip of a lifetime in Peru.
Our Pledge | Your privacy is respected and protected. The Salkantay Trekking Company will never share, sell, or make public any of your personal contact information to third parties.
Remember | One of our Travel Experts will contact you soon to confirm the availability of the trip you chose, give you more information, and/or provide you alternative options. Once availability is established, we will ask for a deposit and a completed online registration to confirm your spot on the trek. Please call us at (+51) 958 191 179 with any questions or to confirm availability over the phone.
Note | Due to the rainy season and trail maintenance, we don't offer this trek during the whole month of february. We apologize for any inconvenience this may cause you, we are working to provide you a better service!