Inca Trail
trail to Machu Picchu
The Inca Trail trek is listed in the TOP 5 best treks in the world by differents Magazines.
BEST SELLER PACKAGE
INCA TRAIL TO MACHU PICCHU
4 Days / 3 Nights
Inca Trail tour operator 100% Travel Guaranteed
4 DAYS
Starting at
$700
or 2 payments of $350
INCLUDED
Inca Trail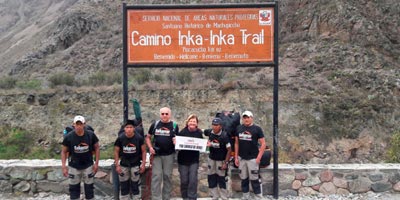 INCA TRAIL Km. 82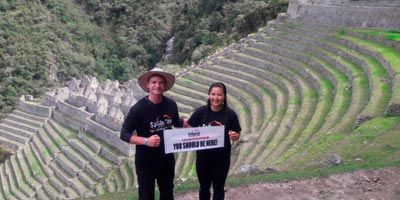 WIÑAYWAYNA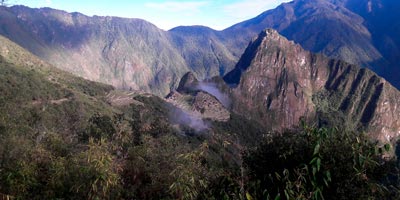 MACHU PICCHU!
ITINERARY
Day 1: Cusco - Starting at KM 82 - Llactapata - Wayllabamba.
Day 2: Wayllabamba - Ayapata - Warmiwañusca - Pacaymayo
Day 3: Pacaymayo - Runquracay - Sayacmarka - Phuyupatamarka - Wiñay Wayna
Day 4: The Most Important Day – Machu Picchu!
INCA TRAIL PACKAGES
We have been designing and operating the Inca Trail for over 14 years, use the most suitable accommodation and the best leaders.
We work with the most experienced and accredited tour leaders who take you along the world famous Inca Trail to Machu Picchu Trek
Inca Trail Short
TREK
Wiñaywayna, Inti Punku, Machu Picchu
Do you want to do the Inca Trail in less time? Our company offers you the oportunity to do this trail in only 2 days and 1 night. From the city of Cusco we will be traveling by bus and train until we arrive to km. 104...
AT A GLANCE
Max group size: 10
2 days trekking
Max altitude - 3640 metres
Join in Inca Trail
Inca Trail Lovers
Salkantay Trek & Inca Trail
TREK
Salkantay, Inca Trail Classic, Machu Picchu
The 7 Day Salkantay - Inca Trail offers tourists the chance to enjoy a mix of both the Salkantay Trek and the Inca Trail combined. Starting on the Salkantay Trek, the route diverges just before Salkantay Pass...
AT A GLANCE
Max group size: 12
7 days trekking
Max altitude - 5000 metres
Join in Adventure
For Adventure Seekers