Team of company
OUR HIKING TEAM
Our Tour Guides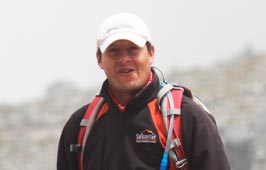 Your tour will be led by a trained and highly experienced professional with a very solid guiding background, years of hiking and wilderness experience, medical certifications, and a passion for leading people into unforgettable adventures.
They never stop learning so that they can be the best possible guides. They all speak English and of course they also speak Spanish and even Quechua, the Incan Language. They are all able to communicate with natives from around the area and will have lots of history to share with you. Check out the
Meet Our Team page for staff bios
.
---
Our Cooks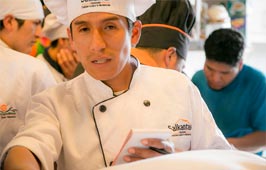 After a challenging trek we know how important a good hot meal can be to prepare your body and warm you up. That's why on every trek with Salkantay Trekking we employ chefs with years of experience cooking on the trails so that they provide filling and nutritious meals using fresh ingredients and a variety of flavors.
Every chef prepares different meals depending on what food is available.
...More info.
---
Meals: What to Expect
All of our hiking tours include a diversity of tasty meals packed full of critical carbohydrates, proteins and fats. We carry foods that travel well in the backcountry – rice, pastas, lentils, beans, couscous, packaged meats, nuts, breads, oatmeal, granola, and more.
For optimal taste and energy, we supplement all our meals with spices, herbs, oils, cheeses, butter, sugar, fruits and vegetables (fresh and dried). In addition, we provide you with an assortment of trail mix, snacks, and dried fruits to eat at your own discretion.
We regularly accommodate vegan, vegetarian, kosher and non-gluten diets and will make adjustments for food allergies. These and other special dietary requests may require an additional fee.
...More info.
---
Our Horseman and Horses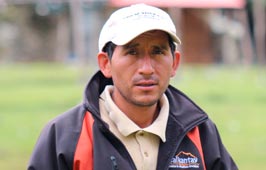 Our Horseman and his horses are in charge of all our gear and will always await us within the safe and comfortable camp sites.
Our horsemen are hired from the areas where the trekking route goes and therefore have extensive knowledge of the area.
Besides trekking and camping gear every horse carries a total of 40 kg of guest's belongings.
You will have a personal allowance of 7kg/165lb for your gear.
...More info.