Lares Hot Spring
Quiswarani
Pachacuteq Pass
Cancha Cancha
Salt Mines
Km 104 - Inca Trail
Machu Picchu
Lares Trek & Inca Trail 5 Days
The Lares Trek Inca trail 5-day Trek tour is perfect for hikers that don't like the crowds. Besides, the trail allows interacting with the local communities and seeing their life in the countryside. Our unique route is incredibly picturesque, with majestic ice glaciers, shockingly blue glacial lakes, waterfalls, llamas, and alpacas. After 3 days trek in the Andes, we prepare to dip into the short Inca Trail; during the Inca Trail, you won't only be able to connect with the spirit of nature but also explore mysterious archaeological sites. Walking to Machu Picchu is an unforgettable experience that tens of thousands of tourists seek.
Lares Hot Spring, Quiswarani, Pachacuteq Pass, Cancha Cancha, Salt Mines, Km 104 - Inca Trail, Machu Picchu
Lares Trek is a popular alternative trek to the classic Inca Trail trek and is considered the most remote of the Inca treks to Machu Picchu.
The trek passes through seldom-visited areas of the Cordillera Urubamba to the East of Cusco with views of mountains and valleys.
Overview

Itinerary

Inclusions

Before You Go

Pricing

Enquire Now
This package is perfect for hikers who want to know Lares Trek and the short version of the famous and surprising Inca Trail.
This 5-day trek to Machu Picchu offers three days of trekking on the Lares valley trail through the remote communities living in the mountain tops that managed to preserve traditions dating back to the Incas' time. See the gigantic snow-capped mountains from the Amazon jungle itself and discover the impressive local flora and fauna. During the Inca Trail, you won't only be able to connect with the spirit of nature but also explore mysterious archaeological sites. Walking to Machu Picchu is an unforgettable experience that tens of thousands of tourists seek. Live this experience with the best. Live this experience with the best.
Itinerary at a Glance
Day 0

Pre-Departure Briefing

Cusco

Day 1

Cusco | Lares Hot Spring – Cuncani - Quiswarani

Day 2

Quiswarani | Pachacuteq Pass – Cancha Cancha

Day 3

Cancha Cancha | Huaran - Salt Mines – Ollantaytambo.

Day 4

Ollantaytambo | Km 104 - Chachambamba - Machu Picchu - Aguas Calientes

Day 5

Aguas Calientes | Machu Picchu - Ollantaytambo - Cusco
Why Take the Lares Trek & Inca Trail?
Lares Trek is a popular alternative trek to the classic Inca Trail trek and is considered the most remote of the Inca treks to Machu Picchu.
Explore the world-famous Inca Trail in its short version.
Walk to the ancient citadel of Machu Picchu and discover its beauty illuminated by the lights of dusk and dawn. When you visit Machu Picchu, the crowd will be gone!
Discover the history and best-kept secrets of Machu Picchu on a 2-hour guided tour. Then you'll have time to explore it on your own.
Enjoy a magical journey aboard a train that'll take you through fantastic landscapes in the furious Urubamba River.
The trek passes through seldom-visited areas of the Cordillera Urubamba to the East of Cusco with views of mountains and valleys.
Cusco | Lares Hot Spring – Cuncani - Quiswarani
We'll pick you up from your hotel at 5:00 AM to start our fantastic adventure. As we travel towards the Sacred Valley of the Incas, you'll be able to witness so the city of Cusco waking from a night of heavy slumber. After an hour of driving, we'll stop in Calca to visit the local market. There, you'll get a great experience of Andean culture and will be able to buy some last-minute things: snacks, fruit, water, etc. We'll continue our journey for two more hours till we arrive at the Lares hot springs where we'll be spoiled with an energizing breakfast in full view of the towering mountains. After breakfast, we'll take a dip in the warm waters of the hot springs. The recreational complex contains various pools of differing sizes and temperatures. The smallest is very hot. Be careful getting in! The local people say that these pools' volcanic water hold medicinal value and helps in the treatment of bone and muscle illnesses. It also is meant to help with stress and headaches. After spending a few minutes in the water, we'll get back in the car to go to Punta Carretera (3,300 MASL / 10,827 FASL).
Here, we'll have a meeting with our trekking team who will accompany us on the excursion. The porters will transport your luggage on horses and will wait for you at each campsite. The only thing you'll need to worry about is enjoying the trek! The Lares trail won't disappoint. Soon, you'll find yourself in front of the impressive Pacchayocc waterfall. It is the right gift of nature. From here, we'll continue for about two more hours until we reach an area filled with lakes. There, we'll enjoy a delicious lunch prepared by our chef.
After lunch, we'll continue with our trek and arrive at the Willkikasa Pass, the highest point on the trail for the day, (4,400 MASL / 14,435 FASL). Take it easy; altitude sickness is a serious thing! From here, it'll be a quick hour and a half trek downhill to the campsite in Quiswarani.
In Quiswarani, you'll have enough time to explore the town and visit some of the houses there. You'll learn about the lifestyle and traditions of the people from this part of the world. We'll also see the school where boys and girls speak Quechua, their mother tongue. You can bring toys, notebooks, or other school supplies to share with them if you'd like.
We'll enjoy hot drinks while the sky darkens and the stars begin to appear. Finally, we'll have dinner prepared in this same place. You'll be able to stargaze and then take refuge in your tent to rest.
Meals: Breakfast, lunch, dinner; besides that, snacks and tea time in the afternoon
Accommodation: Camps
Difficulty: Moderate
Walking Distance: 5.6 miles
Starting Elevation: 3100 m / 10170 ft
Highest Elevation: 4400 m / 14435 ft
Campsite Elevation: 3850 m / 12631 ft
Quiswarani | Pachacuteq Pass – Cancha Cancha
Today, we'll wake up around 5:30 AM, being offered hot drinks. At this time, people from the town will already be taking their llamas and alpacas out to graze. Breakfast will be served as soon as we finish getting the luggage ready to go. We'll fill our water bottles and receive snacks to start the day strengthened for the trail. There will be 3-4 hours of ascent toward the highest point of the entire trek: the Pachacútec Pass (4,700 MASL / 15,419 FASL). We'll hike upward in a zigzag to lessen the strain due to the altitude. The landscapes of this place are surprising. You'll see the beautiful lake of Palcoyo and the impressive Qanchispaccha waterfall. If you feel bad or too tired, don't worry, we'll always have an emergency horse available. We'll find ourselves above the clouds once we get to the Pachacútec Pass. From there, the 360-degree view is truly astounding. In front of you, you'll see the majestic mountains of Pitusiray and Qolqe Cruz.
Please take advantage of this point to take amazing photos because we'll soon start going downhill! We'll begin to a one-hour descent down the slope to a place where we'll enjoy our lunch. Recuperate your energy, and you'll still need to walk three more hours! Our campsite is found in the town of Cancha Cancha (3,900 MASL / 12,795 FASL). Here, 85% of the houses are made with traditional techniques and materials: stone walls and thatched roofs. Since our support team will be in charge of setting up the tents, you'll have time to spend with the local people. After that, your guide will take you to one of the community houses to learn about their lifestyle. You'll be able to see guinea pigs being raised and learn about traditional, hand-made textiles made of alpaca and llama wool. In the afternoon, you'll enjoy hot drinks and dinner.
Meals: Breakfast, lunch, dinner; besides that, snacks and tea time in the afternoon
Accommodation: Camps
Difficulty: Challenging
Walking Distance: 8.4 miles
Starting Elevation: 3850 m / 12631 ft
Highest Elevation: 4700 m / 15419 ft
Campsite Elevation: 3900 m / 12795 ft
Cancha Cancha | Huaran - Salt Mines – Ollantaytambo.
Just like every morning, our trekking team will wake you up with a hot drink to start the day in the best way. Once you re prepared, you'll begin to the last leg of the trek. We'll walk 4 hours downhill along a gorgeous path where you'll see herds of llamas and alpacas again. We'll pass fields of potatoes, fava beans, and other products.
This is a fabulous opportunity to learn more about Andean agricultural techniques. We'll start descending to a warmer area: the Sacred Valley. You'll feel the changes between micro-climates and see different crops than you saw in the higher altitude areas. The Sacred Valley cultivates corn, quinoa, kiwi, peaches, avocados, and other fruits. Of course, this area is full of history and Inca culture. We'll finish the tour in a small town called Huarán (2,700 MASL / 8,858 FASL), where you'll say goodbye to the trekking team and the horses. Here, you'll enjoy a delicious, nutritional lunch.
In Huarán, transportation will be waiting for us to go through the Sacred Valley to the salt mines of Maras's town. Here, at 3,380 MASL / 11,089 FASL, a salty spring of water flows and spills out over the mountain's slope. You'll be able to see 3,000 small evaporation chambers that have been used since pre-Inca times. This salt has curative properties due to its minerals and which turn it a beautiful pink color. Local families possess every one of these chambers and support themselves by supplying salt to the towns in this zone. There's a small shop where you can buy some of the pink salt if you're interested.
After visiting the salt mines, the van will take us 45 minutes away to Ollantaytambo (2,792 masl / 9,160 fasl), a beautiful town located in the heart of the Andes. Here we'll visit the Sun's spectacular Temple, built with huge rocks, many of which were elegantly carved to create water fountains, stairs, and terraces.
You'll spend the night in Ollantaytambo. Remember to go to bed early as our excursion will start very early in the morning.
Meals: Breakfast, Lunch and Dinner
Accommodation: Hostel
Difficulty: Easy
Walking Distance: 5.6 miles
Starting Elevation: 3900 m / 12795 ft
Highest Elevation: 3900 m / 12795 ft
Hostel Elevation: 2000 m / 6562 ft
Ollantaytambo | Km 104 - Chachambamba - Machu Picchu - Aguas Calientes
After breakfast, we will go to the train station; you can make your last-minute purchases. When the Sun begins to shed its lights on the mountains, you'll board the train that'll take you - next to the sacred river of Urubamba - to the point known as Km 104 (2,200 masl / 7,218 fasl) where we begin the hike. There we'll descend and cross a bridge to the Ministry of Culture of Peru's control point. Don't forget to bring your original passport; otherwise, you simply won't be able to enter the Inca Trail. After walking 15 minutes, you'll arrive at the archaeological centers of Chachabamba and Choquesuysuy. We'll continue with an ascent over steps, and we'll observe waterfalls and different types of orchids. The walk will last for 4 hours until we reach Wiñaywayna (2,650 masl / 8,694 fasl). This sophisticated archaeological center shows not only the architectural mastery of the Incas but also their great agricultural capacity. There the Incas were able to cultivate different products and, in turn, stabilize the hillside.
The name Wiñay Wayna comes from a special type of orchid that grows abundantly in the area and whose translation into Spanish is "eternally young." You'll visit, on a 1-hour guided tour, more than 20 buildings in this place. Later, you'll enjoy a delicious box lunch to recharge your batteries and continue with our walk. A 2-hour walk awaits us to the old official entrance of Machu Picchu: Inti Punku or Puerta del Sol (2,720 masl / 8,924 fasl). From there, you'll see the citadel of Machu Picchu for the first time in a panoramic view. Let your heart feel the respect and powerful energy that ancient Peruvians felt when contemplating this sacred site. We only have 30 minutes to descend to reach Machu Picchu (2,490 masl / 8,169 fasl) at sunset. At that time, the crowds of tourists have already left, and Machu Picchu, the mysterious golden reflection of the Tayta Inti or Padre Sol, is at peace again. However, we'll tour the stone streets of Machu Picchu the next day, at sunrise.
We'll board a bus that'll take us 25 minutes to Aguas Calientes, a real miniature metropolis where you'll find everything. You'll spend the night there, in a comfortable hotel. After dinner, we recommend you rest early to make the most of the next day.
Meals: Snack, lunch and dinner.
Accommodation: Hostel
Difficulty: Moderate
Aguas Calientes | Machu Picchu - Ollantaytambo - Cusco
The most special day of all has arrived. In a few moments, you'll be able to contemplate with your own eyes the fantastic archaeological site of Machu Picchu, one of the New 7 Wonders of the World. There's nothing better than walking through Machu Picchu at dawn, almost in silence, when the soft yellow light covers everything from one side, and magical shadows are revealed. Tourists will crowd this place in a few hours so enjoy the tranquility of these moments. We'll visit the most important and significant sites of Machu Picchu on a 2-hour guided tour: temples, terraces, palaces, houses, the industrial sector, the fields of cultivation, the sacred rock of the Solar Clock or Intiwatana, among others. After the guided tour, you'll have free time to explore Machu Picchu at your leisure. If you managed to get the respective tickets, you could climb the mountains of Huayna Picchu or Machu Picchu Mountain. Remember that the ascent and descent time for both mountains is 3 hours. You can also walk to the Inca Bridge or simply tour this citadel guided by your intuition and the place's energy.
Once you've finished your visit, we'll return to Aguas Calientes on a bus and have lunch at one local restaurant (price not included). Later you'll board the train that'll take you to the Ollantaytambo station where our representative will be waiting for you. Then we'll go to our private transport to the city of Cusco. We'll drop you off at the door of your hotel at approximately 8:00 pm.
Meals: Breakfast only
Difficulty: Easy
Distance traveled: 3.72 miles
Machu Picchu Elevation: 2430 m / 7972 ft
Salkantay Trekking specified the included/non-included services under all the tour itineraries listed on our website. We take care of all the logistics, but please pay attention to the details. For specific programs, maybe some items are different, please read carefully before booking with us.
What Is Included?
High Quality Service & Safety

Pre-departure briefing

You will meet your guide and group in our office for an orientation before your trek. At this time, we will provide you with the duffle bags which will be carried by our horses. The meeting will be at 6:00 PM the evening before the trip begins.

Experienced Guide

English speaking, professionally educated, and official tour guide. Your guide will explain the culture and surroundings along the entire route, including leading your group in ancient ceremonies! He or she will keep you safe, sound, and comfortable on your trek so that you can enjoy your time worry-free!

Camping Equipment

You'll have a spacious dining and kitchen tents where you can enjoy your food without problems. In addition, tables, chairs, and cooking equipment (all carried by the horses).

1 duffle bag:

There, you can carry your personal belongings (including your sleeping bad) up to a maximum weight of 7 kg / 15 lbs.

Medical Kit

Our crew will bring a first-aid kit, including emergency oxygen bottle

Accommodation

Personal Tents: 2 Nights

Salkantay Trekking uses the best equipment to ensure your safety and comfort. Every 2 people will share Eureka Timberline tents or Mountain Hard Wear with capacity for 4 people. .

Hostel in Ollantaytambo

The Third night of this trek is spent in a hostel in Ollantaytambo.

Hostel in Aguas Calientes

The last night of this trek is spent in a hostel in Aguas Calientes.

Meals

Meals: 4 Breakfasts, 4 Lunches, 4 Dinners

Our chef prepares the best dishes in the middle of the mountain. Our passengers love our food! We respect all diets, so let us know if you have any particular restrictions on your reservation form and remind your guide during the briefing. You'll enjoy breakfast, lunch, and dinner, in addition to hot drinks and snacks. Every morning we'll give you your snack so you can enjoy it during the walk. Remember that your last lunch and dinner is not included.

Wake up tea

Every morning at the campsite, you will wake up with a cup of coca tea! Our staff will bring the tea to your tent so that you will be warmed from inside out before you start your day.

Tea time or Happy Hour

Every afternoon before dinner, the cooks will provide popcorn, biscuits, coffee, hot chocolate, teas, hot water, etc. After a long day of hiking, you will not have to wait until dinner to relax, warm-up, and enjoy a bite to eat!

Boiled Water

From the first lunch to the last breakfast, Salkantay Trekking will provide you with all the water you need. We will provide boiled water, filtered, and cooled. You need to bring a camel bag or an empty bottle. We recommend a capacity of 2 liters. You'll be able to fill your bottles during each meal.

Snacks on the trail daily

Before starting your trekking, our tour leader will provide you a Cloth bag with local fruits, biscuits, chocolate, caramels, etc. We will give this snack to you at the beginning of each day in your cloth bag.

One cloth snack bag per person

To avoid the usage of plastic bags that contaminate our environment, we will give you a cloth bag for your snacks.

Products for hygiene

You will be provided with a small towel before each meal to clean your hands.

Transportation & Tickets

Transport

Day 1: You will be picked up from your hotel in the morning and will travel by private transportation to Cuncani, the starting point of the trek.

Day 5: Private transport from Ollantaytambo train station to your hotel in Cusco.

Train tickets

Day 4: From Ollantaytambo to KM 104(Starting point of the Inca Trail).

Day 5: From Aguas Calientes to Ollantaytambo.

Permits for Inca Trail

As soon as we receive your complete information and the deposit that secures your reservation, we'll buy all the necessary permits (subject to availability). These permits are issued for a specific date and will be in your name. They cannot be changed under any circumstances. Change of passport number is only allowed for renewal reasons. In that case you must bring both your old and new passport.

Entry ticket to Machu Picchu Archeological Site

From Aguas Calientes to Machu Picchu (One way)

EXTRAS included in our service.

We believe that attention to small details is what sets us apart from other local companies. You'll receive a small sleeping pillow, a foam mattress, a cover to protect your backpack on the road, and a rain poncho.

Satellite phones:

Our main priority will always be the tranquillity of our clients. While all of our guides are prepared for emergencies in the mountains, being a phone call away from any doctor, hospital, or friend helps you feel more secure. Each Salkantay Trekking guides has a satellite phone that can be used anywhere on the mountain to call anywhere in the world. You can also use it even if it's not an emergency.

Cargo Mules:

On days 1,2, and 3, cargo mules carry all camping equipment and your allowance of personal baggage (7 kgs/15.4 lbs). There is no additional fee for this.
What Is Not Included?
Extras and important equipment.

All our travelers need a sleeping bag to camp. Inflatable mattresses and walking sticks (with rubber tips) are optional but highly recommended. If you do not have them, don't worry, you can rent them with Salkantay Trekking:

• Sleeping bag: US $ 20.00

• Inflatable mattress: US $ 20.00

• Walking poles (pair): US $ 20.00

Huayna Picchu

You can climb the famous mountain that's always seen in the photos, behind the archaeological site of Machu Picchu. It's 45 minutes uphill. Going down can be scary if you fear heights. You can take this excursion once your guided tour to Machu Picchu ends. The additional cost is US $ 75.00. The permit must be issued at least 1 month in advance due to high demand. To protect your integrity, there may be changes due to weather conditions.

Day 5: Lunch and Dinner in Aguas Calientes

Travel Insurance

Tips for our staff

Tips are usual on any excursion to Machu Picchu. Although we pay good salaries to our entire team, something extra is always welcome, especially considering the hard work they do. Typically, group participants collect their tips to hand out to the porters and chefs together.

Additional costs or delays out of control of the management

Landscape, bad weather condition, itinerary modification due to a safety concern, illness, change of government policy, political instability/strike, etc.
We want to make your trip to Peru as memorable and as easy as possible. In this section, you will find speedy answers to all those questions you had about trekking Salkantay in one place. Please read the following information carefully – it will help you with any questions about our services.
Has another question that we haven't answered here? Drop us a line, and we will get back to you asap!
Briefing or informative meeting
All information meetings are held in your hotel at 5:00 p.m., one night before the tour begins. If you cannot attend, you must coordinate another time at the Salkantay Trekking offices. These meetings last approximately 30 to 45 minutes and there you will be given a small duffel bag, in which you'll put all the belongings you intend to bring on the trek that won't be in your day pack.
Duffel bag or canvas case:
ou'll receive a canvas case or duffel bag during your briefing. The porters will take them on the way and will deliver them to you when you get to each camp. They measure 66 cm / 2 ft. Long x 36 cm / 1 ft. Wide.
A maximum of 7 kg is allowed for each duffel bag that includes the weight of your sleeping bag, mat, clothes and other personal items.
Payment of Trek Balance (in Cusco)
The trek has to be paid for in full by at least 7.30 pm two days before departure. For example, if your tour departs on a Wednesday, then you must come to our office before 7.30 pm on Monday.
It would be much appreciated if you pay the trek balance in cash US dollars or local currency. You can withdraw some money from several ATMs along Avenida Sol (either in US dollars or local Peruvian Soles). You can pay by credit card or PAYPAL online, but you will have to pay an 8% service charge, charged by VISA and PAYPAL. We do not accept bank checks or payment of the balance by traveler's checks.
Storing your luggage at our Office.
Of course! During the travel, your main luggage can be stored at our office(you can organize briefing day or by email) or at your hotel, both free of charge.
Any equipment that you are not going to need on the trek can be stored safely in your hotel. Nearly every hotel will provide this service. Don't leave items of value with your bags, put them in the hotel safe and obtain an itemized receipt (In the unlikely case of theft many insurance companies require that you have a copy of the receipt itemizing all the items). Best put items such as credit cards inside a sealed, signed envelope for extra peace of mind.
Pickups:
Salkantay Trekking can pick you up from your hotel, as long as it's in the Historic Center of Cusco. The pickup time will be coordinated with your guide in the briefing. The pickup time may vary between 30 and 45 minutes due to traffic. Cusco is a very old city, therefore, it has many narrow cobbled streets. Some hotels and Airbnbs may be located on streets without access to cars or on long, steep slopes, making it difficult to transport luggage. We strongly recommend that you book accommodation with good access.
Return to Cusco:
Returning from Machu Picchu requires quite a bit of logistics, but don't worry. Everything is included in your tour!
In Machu Picchu you'll board a bus that will take you for 25 minutes to the small city of Aguas Calientes. The buses are boarded according to your arrival.
In Aguas Calientes you'll board a train to Ollantaytambo or Cusco. Your guide will give you the train tickets where the boarding time will be shown. Make sure you're on the platform 30 minutes early. The train from Aguas Calientes to Ollantaytambo takes 2 hours.
Once you arrive at the station, our representative, identified with the Salkantay Trekking clothing, will be waiting to transfer you to Plaza San Francisco, in Cusco. The trip from Ollantaytambo to Plaza San Francisco takes 2 hours.
In San Francisco, depending on your hotel's location, we will take you to a smaller car from our company (Hyundai H1) to transfer you faster to your hotel in Cusco.
Group tours:
Group tours are made up of different types of people. Physical conditions and ages can vary. By agreeing to be part of a group tour, you also accept that some people may be faster or slower than you. Therefore, each person can go at their own pace on the route. It may be the case that a group wishes to modify the tour; however, it will be the guide who decides, after consulting with all the participants, if said modifications can be made.
Strikes and demonstrations:
Strikes and demonstrations are usually frequent in Peru and this may interrupt some of our tours. Roads can be blocked and train tracks can be taken over. However, we will try to keep your excursion as planned, even if it means leaving the night before the scheduled date. Under these circumstances, tours may also be cancelled. In case of changes or cancellations, all situations will be coordinated with you by our operations department. Your safety is our highest priority and our decisions will be made to protect it.
Lost objects:
You're responsible for your objects during the tour. Please pay attention to where you leave your things and remember to take everything once you leave our trucks, tents, or restaurants.
The Lares Trek & Inca Trail can leave any day of the week, from March through January. We do not run this trek in February because rainy season & maintenance.
Group Price

2020 Land Cost

US$700

per person

Pre-payment

US$300

(Required)

Balance

US$400

This small-group journey is guaranteed to operate with just two guests.
Online Payment Lares Trek & Inca Trail 5 Days
Notice that PayPal charges a fee of 8%, which we ask the client to cover since it's due to the use of its service. This tax is just for online deposits so that you will pay the remaining in cash (the briefing day) without charges.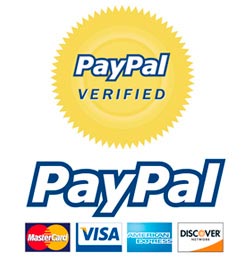 Please, after your deposit, send us the transfer number to sales@salkantaytrekking.com; only after that, we'll be able to confirm your deposit and reservation.
Additional Items
There are additional items you can include in this trip. Below is a quick list of prices.
Huayna Picchu:

$30

Machu Picchu Mountain:

$30
Extensions & Offers
There are several extensions you can include to your Adventure:
Rainbow Mountain:

$100

$80

Sacred Valley:

$60

$50

City Tour:

$30

$20
Price Guarantee
Once your booking has been confirmed we guarantee the price will not increase, whatever the circumstances. Before booking please ensure you have read our important tour pricing information
Student Discount
$25 off person
Student discounts apply to anyone who has a valid UNIVERSITY STUDENT CARD at the time of the trek or who is 17-years-old or younger. For those using an university student card to receive the discount, we need to see a copy of the card at booking. For those booking children 17-years-old or younger, we need a copy of their passport at booking time. Please send all to sales@salkantaytrekking.com.
Thank you for your interest in having an adventure travel experience in Peru curated by Salkantay Trekking. Please take a moment to complete our short form, so one our friendly Adventure Consultants could provide you all the information for your trip of a lifetime in Peru.