The Sacred Valley of the Incas is one of the most fertile and beautiful places in the Cusco region. The Vilcanota river crosses in the middle of the mountains with a special characteristic: they say it's the only river in the valley that flows into the Atlantic ocean, meaning it's the only one that flows in the opposite direction of all the rest. Immense snow-covered mountains accompany corn fields from above. To start our trek on the Lares trail, we need to leave from Calca, a small town in this magical valley, where we'll take a detour.
After almost two hours in the car, we'll arrive at the town of Lares where we'll find some exquisite, medicinal, miraculous hot springs. If you have any type of muscular or bone pain, you'll doubly enjoy this visit. After a dip, your connection to these water will be inevitable.
The path is intense, but not as hard as others. The rivers will always be roaring beside you. Impressive waterfalls will surprisingly appear before you to help you relax. You'll also see eyes of water of every color: blue, green, yellow.
If you're interested in Andean culture, this trail will be your favorite since you can go through various countryside communities who raise llamas and alpacas and, besides that, they try to keep their traditions alive, among which their gorgeous fabrics stand out. Textile arts in these communities are very impressive. Take advantage of this opportunity to make new friends and open your mind.
To continue, we'll leave you with 8 pictures you can enjoy of this trek without leaving your house.
1. Pacchayocc waterfall
This beautiful waterfall appears surprisingly in front of you and brings relief after the first part of the hike. Listen to its roaring, and fill yourself with its energy as you stand beside it before continuing.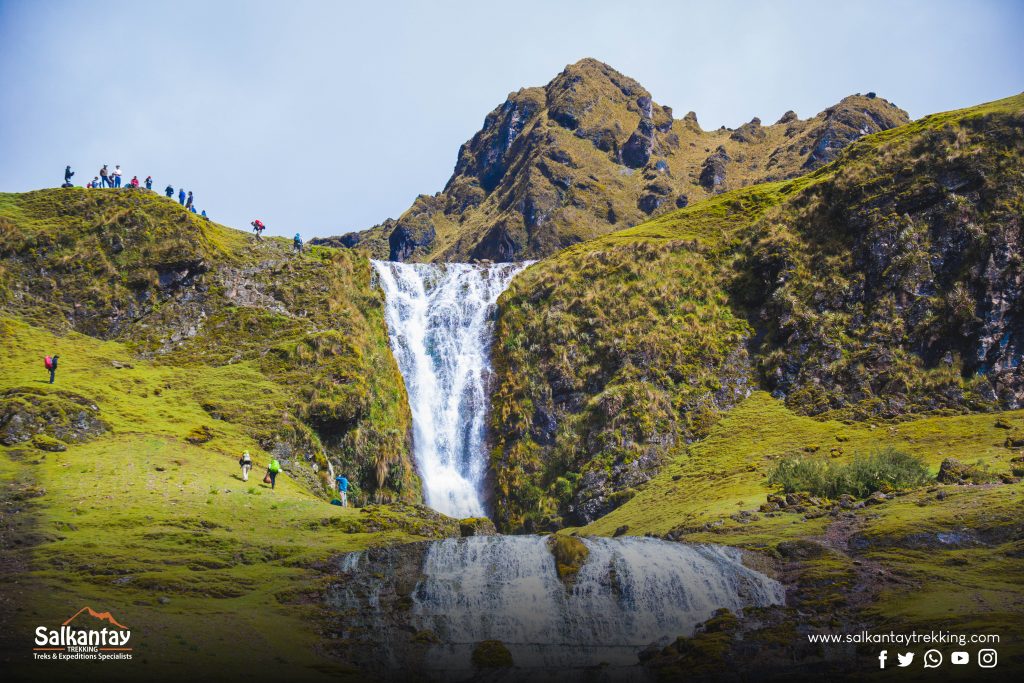 2. Pirqa in the middle of the mountains
This pirqa was raised with ancient Andean construction techniques. Its purpose is to store various products and protect them from rain. Besides that, it has a pen to hold some animals. The tranquility you feel there is incomparable.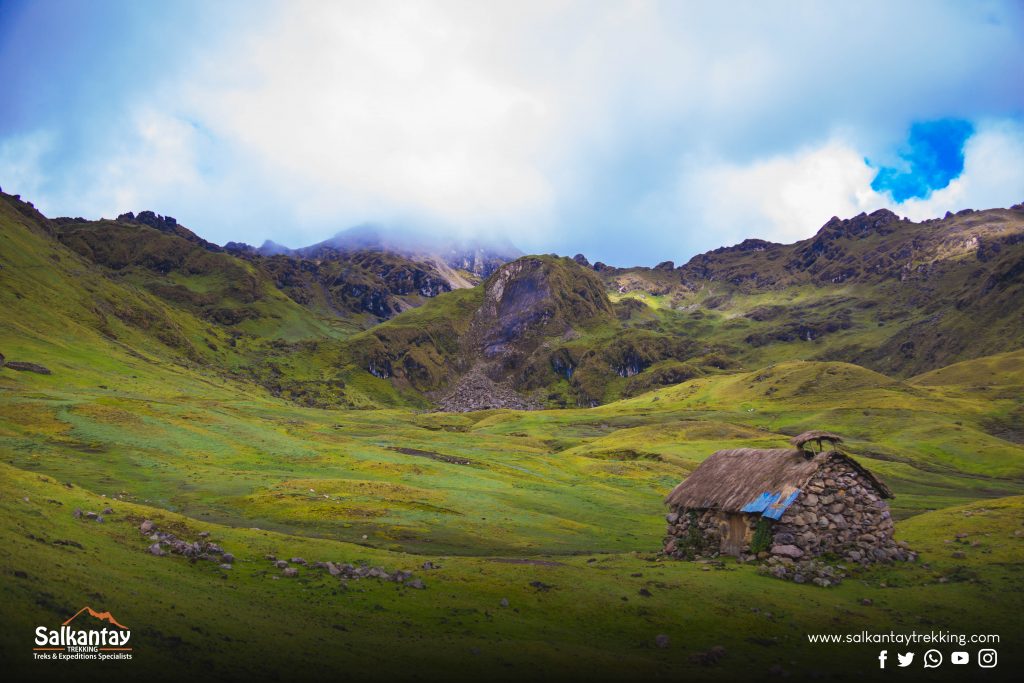 3. Precious, green lagoon
A beautiful lagoon seems to illuminate the panorama with its green light. The color of this lagoon can change in seconds with the sun or the waters' movement. Are these the multi-colored eyes of the Pachamama?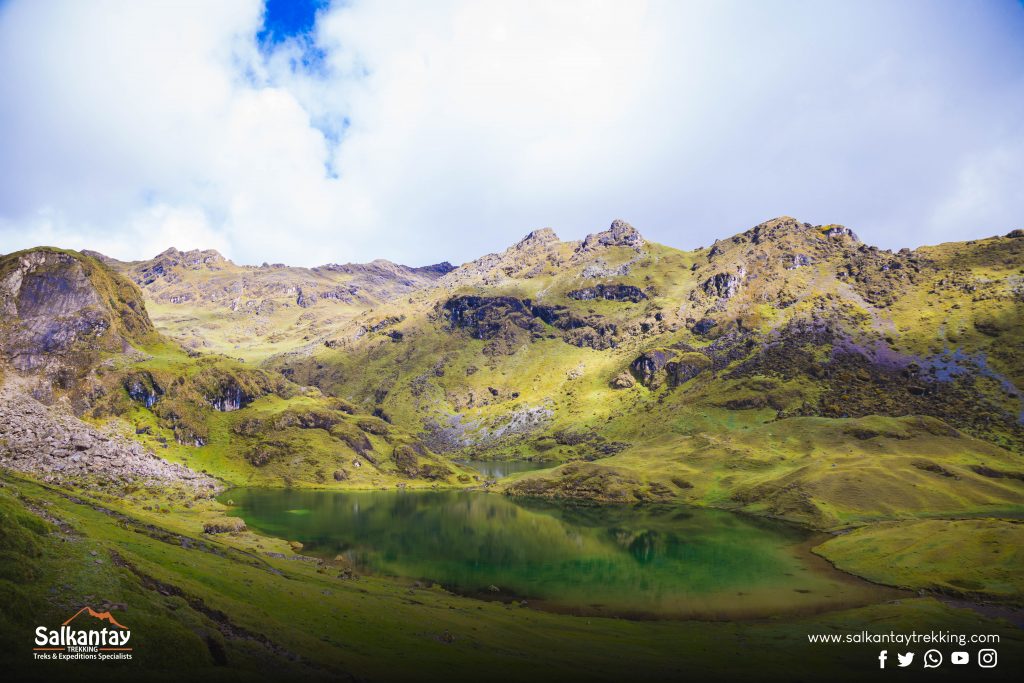 4. Qochayocc
Advancing through this trail means passing through a constellation of lagoons. This area is called Qochayocc, and from the heights we can see how they take in the light of the sun which, little by little, makes space between the rainclouds.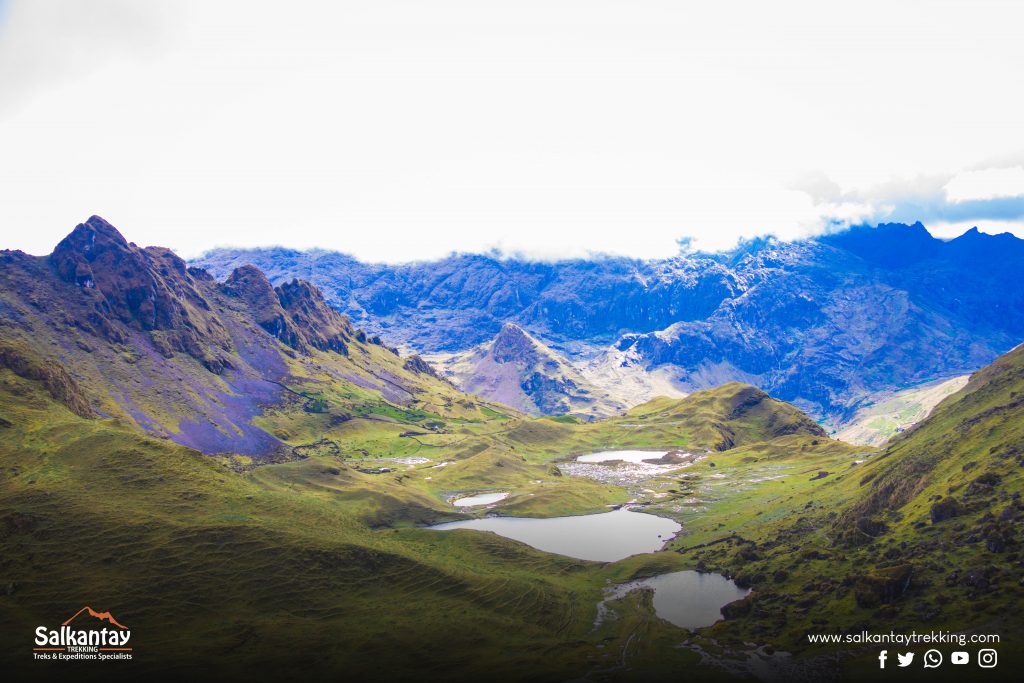 5. Qanchispaccha
The number seven is magical in the Andean world. Because of that, we believe this waterfall must be really special. As soon as you see the beauty of Qanchispacca or Seven Waterfalls, you'll feel potent vibrations in your heart. The waterfall is powerful, but its origin is nothing less than a tranquil lagoon.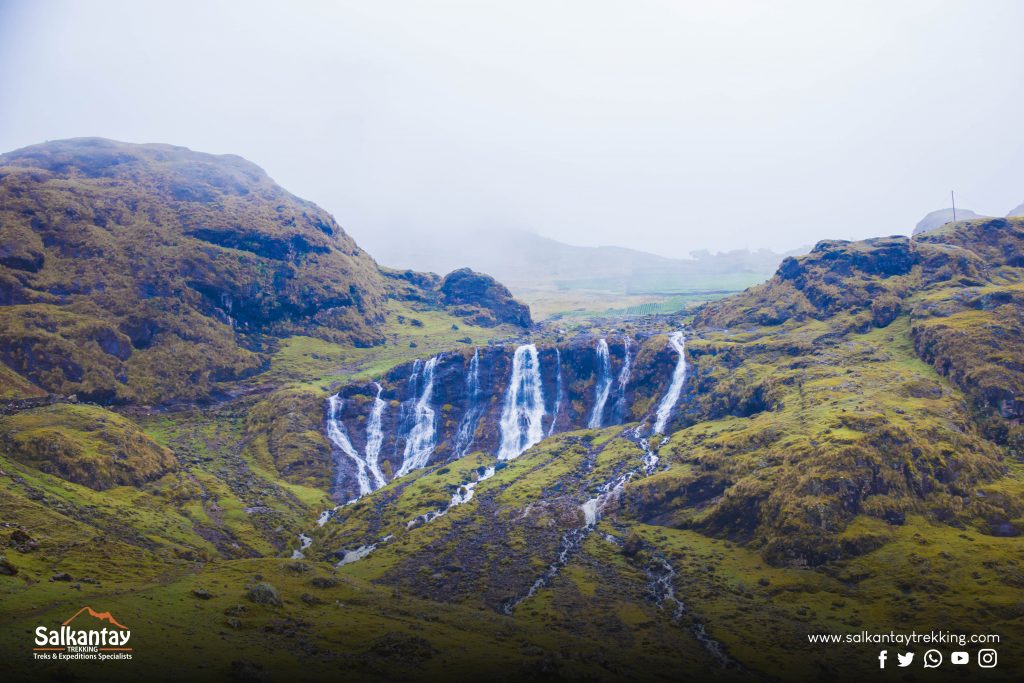 6. Little, blue lagoon
On the Lares trail, it's impossible not to connect with the water, the essence of life on our planet. The variety of colors the lagoons can take here is really surprising: green, blue, turquoise, yellow, etc. Discover your favorite color, and carry its energy home with you.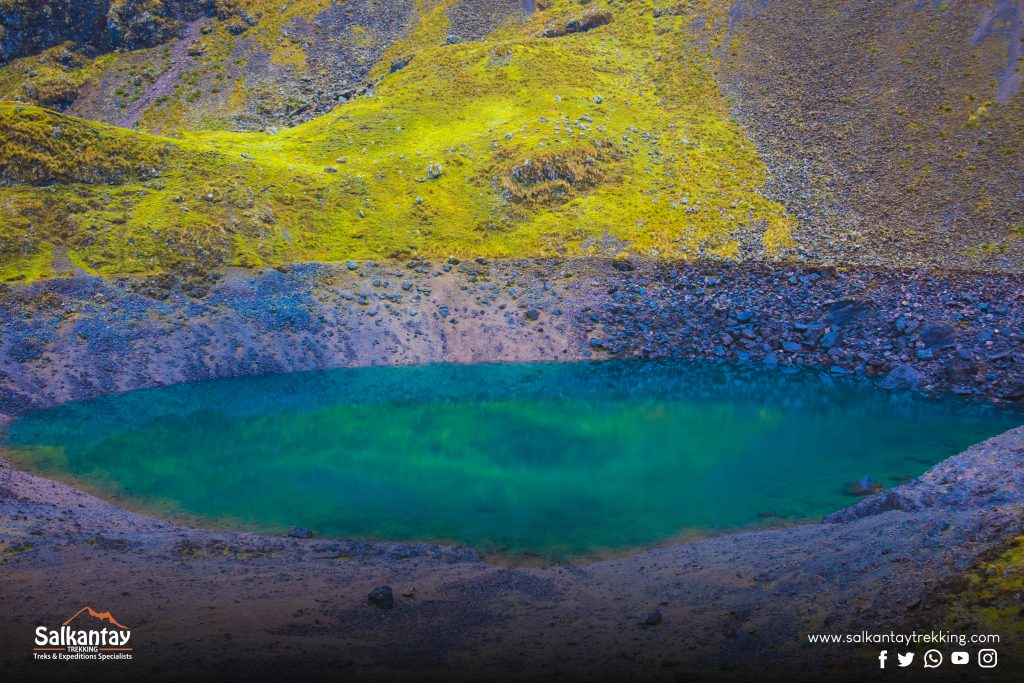 7. Girl wearing sophisticated textiles
Textile arts from this area have lasted 500 years and, actually, are gaining more validity and importance. We should remember that every color and symbol in these textiles has a deep meaning and isn't just a decoration. If you want to acquire these looms, the community of Quiswarani is the ideal place. Support these communities with your purchase!
8. The dogs, affectionate companions
Along the Lares trail, you'll feel the company of not just the water but also the loving dogs. Some will accompany you, wagging their tails, while others will bark as you walk past because they're loyal protectors of their territories. From high up, you'll see them helping their owners in their work of shepherding.
As you've seen, the Lares trail is impressive: magical water, very fine textiles and deep connection with nature. Take advantage during your vacation and visit the Sacred Valley of the Incas. A true life lesson awaits you! More information: Lares Trek to Machu Picchu
All photos by: Ricardo Gamarra (Salkantay Trekking)
---
---
You might also like
---