Peru is quickly growing as one of the best gastronomies in the world. It's been winning awards for a few years now, and it's no wonder why. From coastal fishy delights, to tropical jungle dishes, and Andean organic fare, there's a lot to choose from.
So, what should you be tasting on your visit to Cusco with such a lot of choice? We're here to give you the lowdown on some of the more traditional and popular dishes from the region that you can't go home without trying.
Abundance is everything for the locals here, so don't be surprised if there's a mountain of food on your plate and you have to take half home for dinner.
GUINEA PIG
Yes, that's right. The little pet you used to have as a child is a delicacy here! It's not something they eat every day, but it's easy to find and try if you fancy it. Here they like to eat it on a Sunday surrounded by family and friends, or for special occasions.
Many of the touristy restaurants in town sell it for you to try. It usually comes whole, but there are a few places where you can try it without looking into its eyes.
A town about 30 minutes out of Cusco is the best place to go if you have the time. It's called Tipon and is full of locally run restaurants that serve it up with some great sides like baked noodles and stuffed peppers.
It's something you really must try if you want the full Andean experience.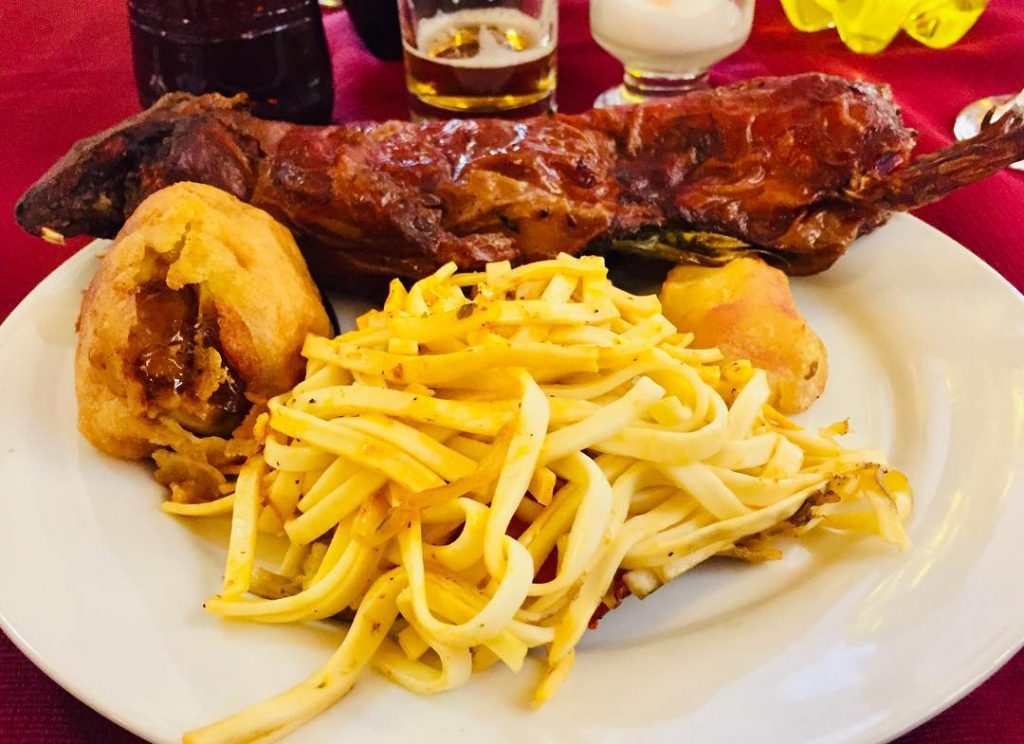 CHOCLO CON QUESO
This translates quite simply to corn and cheese. It may sounds simple, and it is, but it's really tasty. It's more of a snack, unless it accompanies a larger meal. All over the city and up by Sacsayhuaman you'll find ladies selling steaming hot corn with tasty and unique tasting local cheese.
You should definitely give it a try as it's very cheap and really good. We particularly love it when it's a bit chilly outside because it can really warm you up.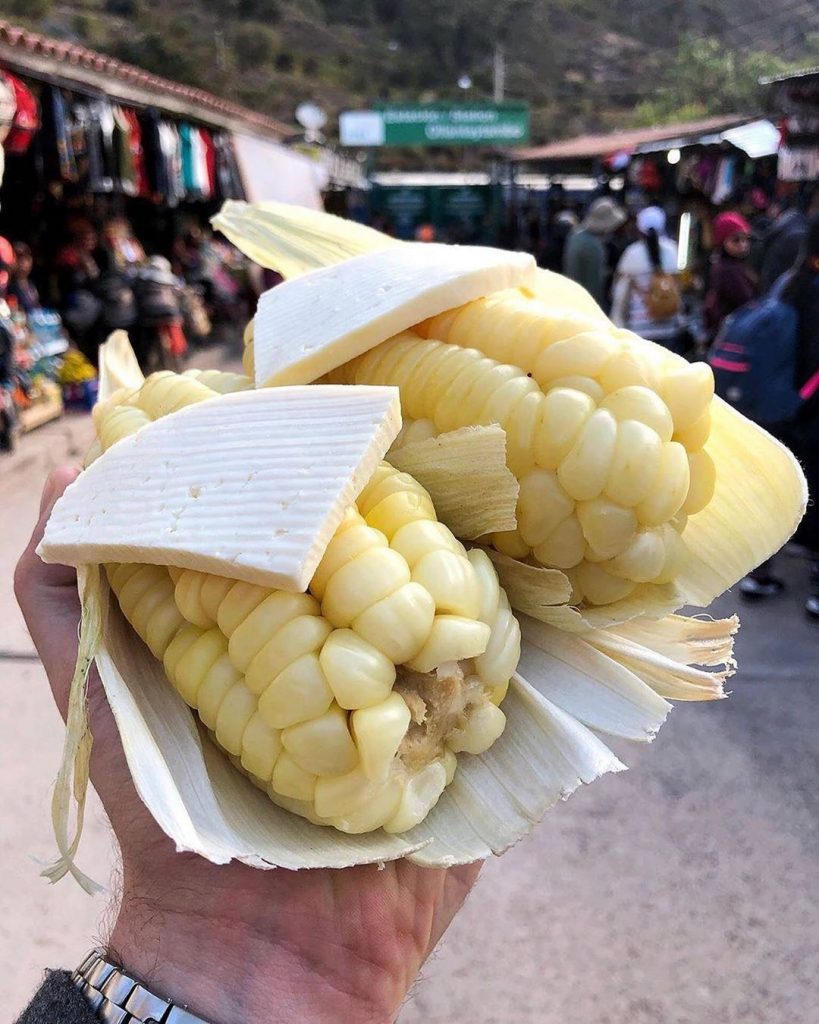 CHICHARRON
Another hearty meal that we think you really need to give a go before you leave. The traditional, and most tasty, the method is by frying the pork slowly in its own fat. It's obviously not the healthiest option but now and again it can be a real treat.
The taste of the pig is like nothing else and goes really well with its side of raw onion and mint salad with lime drizzled over it. It also usually comes with fried potatoes and corn from the region. It will fill you up for the rest of the day and the smell alone is enough to make your mouth water.
TAMALES
You've probably heard of this little snack as they are sold all over central and South America. But, each place has its own way of doing them. In Cusco, they are completely different from those sold in Lima.
There are ladies, again, all over town selling them on street corners during the mornings. There's one great one who sits there all day in the corner of the Plaza de Armas. You can go for a savoury one with pork, onions, and olives, or a sweet one with a raisin in the middle. Tip; the sweet ones are great with a coffee!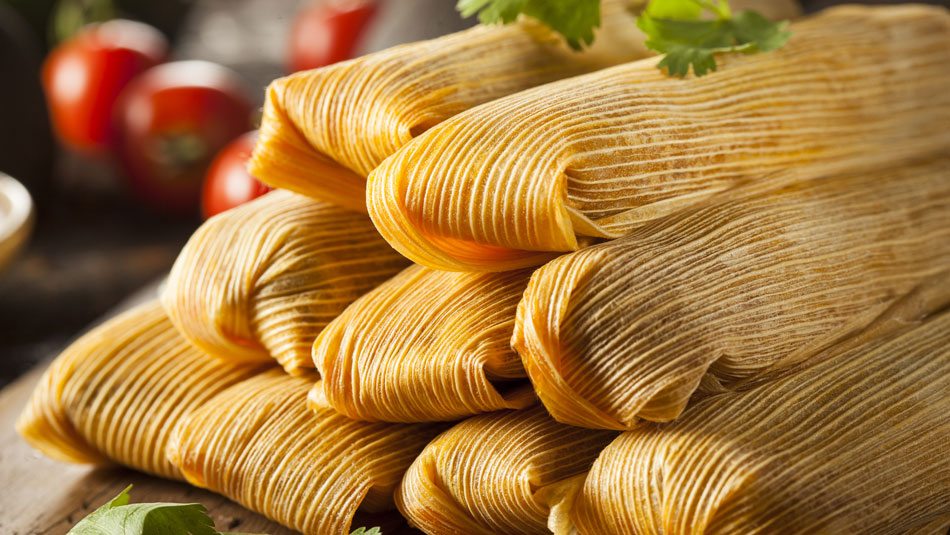 HUATIA
This very traditional dish is served in June, but some restaurants may have it on their menu all year round. The main ingredients are potatoes of all kinds of color and taste. Some people like to add beans and meat to make it more of a meal.
It's actually made in a very rustic oven from the earth that is heated, and then this in turn, heats up the potatoes. It gives them a unique taste and texture that you'll only get to try here. A great experience for any visitor.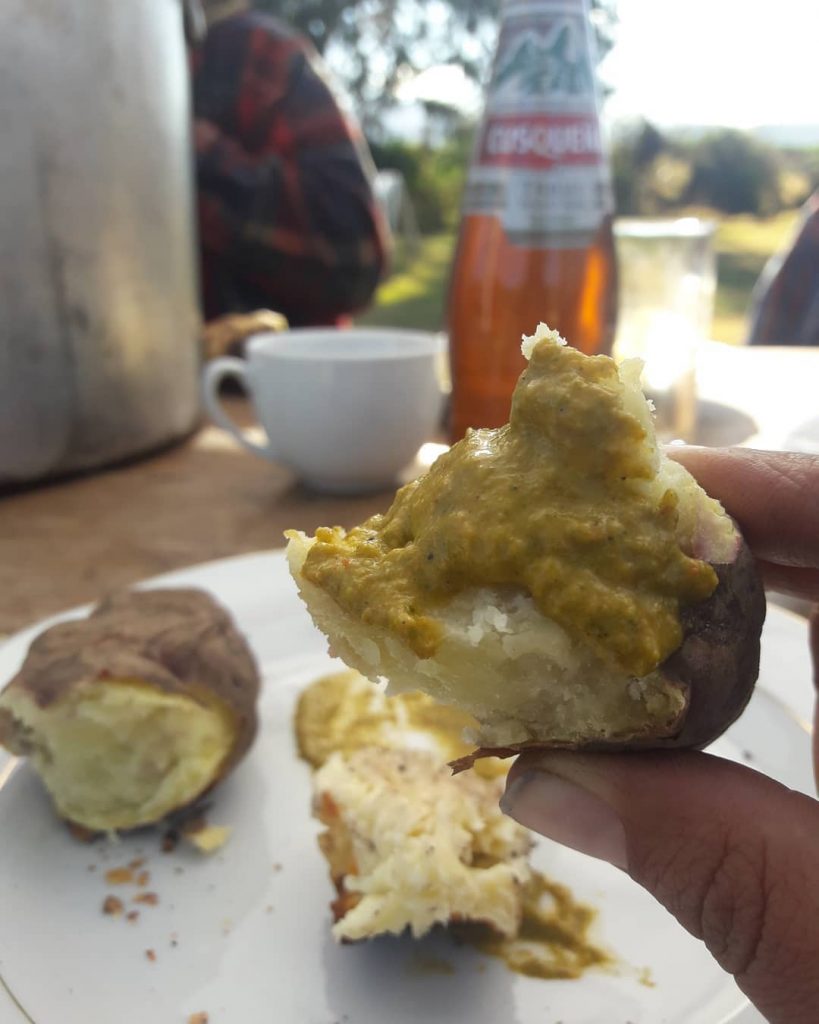 CHIRIUCHU
This is another food that is prepared for a specific time of year. It's in May or June, depending when Corpus Christi falls. However, there are some places around where it's available all year.
This is a cold dish, which may seem a bit strange when you hear what's involved. It includes an array of Andean delights from guinea pig, chicken, blood sausage, a corn fritter, seaweed, fish eggs, and a few other bits.
The combination of flavors is just right, however, and they go really well together. If suffering from loss of appetite due to altitude you may want to order one to share. It's a pretty big plate and isn't a light meal.
CALDO DE GALLINA
This plate isn't just from Cusco, but they have their own version of it. It's also very popular in Lima where they serve it with a boiled egg and noodles. In Cusco, it's served with rice. Choquequirao
It's a chicken soup which is full of chunks of chicken, whole potatoes, and carrots. It's the perfect food if it's cold and rainy and is very hearty. The broth takes on the flavours of all the ingredients and there's something satisfying about picking up a whole leg of chicken dripping with juices.
This has to be one of the best Cusco comfort foods that we think you have to taste. Restaurants will sell it, but we love to go to the market and order a big steaming bowl of it. They'll even give you seconds!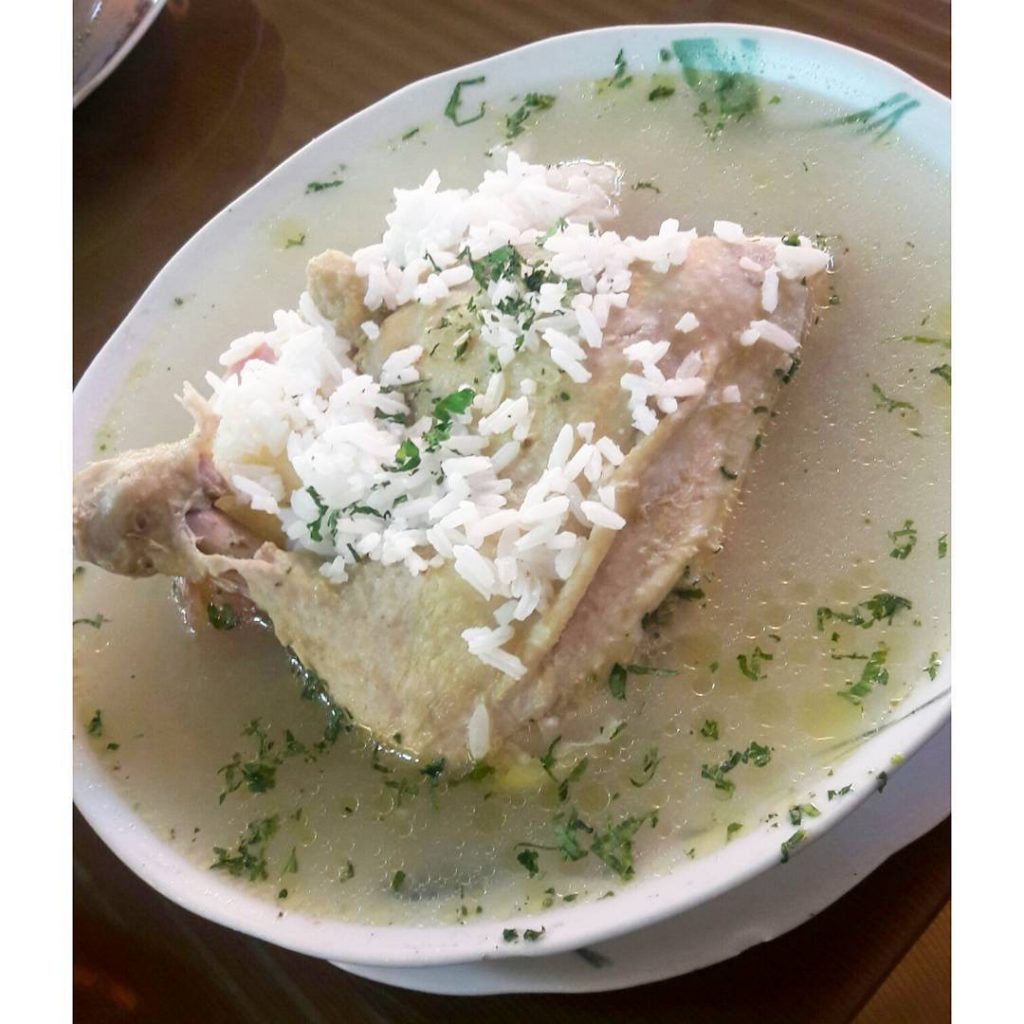 Try them all if you can…
If you have the time and stomach to give them all a go then we definitely recommend it. You'll see that Andean food is abundant and full of meaty and organic flavours. They need a hearty meal to deal with the climate at this altitude.
We also recommend giving some of them a try in a nice restaurant and others in the local markets, so you get to experience food from the local point of view too. So, go out there and see what all the fuss is about!
Featured photo: @pamymantequilla
---
---