Dinner parties have been popular for centuries, and over the years, we're sure you've tried your hand at a cuisine or two. Well, with Peruvian gastronomy making its way to the most popular in the world, it's time to pull out all the stops and host the ultimate Peruvian dinner party.
Perhaps you've been to the culturally diverse country and enjoyed the food you tried, or you might think that the dishes sound delicious, which they are. Whatever the reason, you've decided that next time family and friends come over, you want to impress them with this fantastic cuisine.
Not sure where to start? Don't worry. We've come up with the perfect Peruvian dinner party including what to eat for each course as well as how to set the scene and entertain your guests in real Peruvian fashion! You don't need to do the planning because we've done it for you. You just need to gather everything you need and set it up ready for your excited guests.
That's enough from us. Let's get on with how to host the best Peruvian dinner party possible.
Setting the Scene for a Peruvian Dinner Party
To make your guests feel like they're in Peru, you need to set up your home in the most Peruvian way possible. If you've been to the country and have some souvenirs, bring them all into the dining room, kitchen, or wherever you'll be enjoying your dinner.
Here are a few other touches you can add to create the perfect atmosphere.
Put on some Peruvian music of your choice. It can be any genre you like or you can create a playlist of all sorts. We think 'criolla' music goes very well in a relaxed dinenr setting.
See if you can get some Peruvian clothing to wear for the evening and ask your guess to come dressed up, too. Dig out the poncho you bought on vacation or see what you can find online to buy or hire.
Hang up Peruvian flags and lots of colorful items, because Peru is an extremely colorful country and you'll see the bright tones everywhere.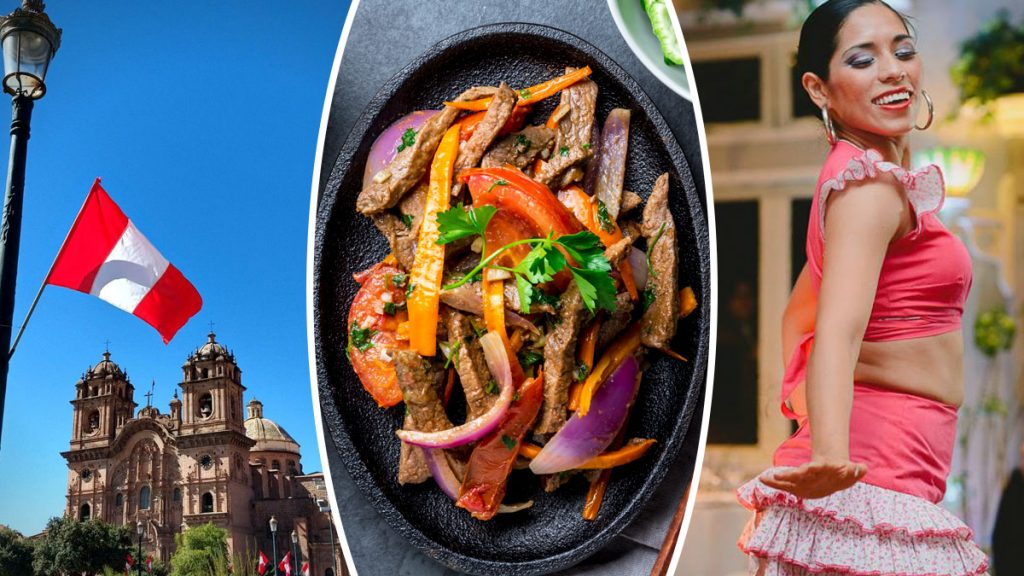 Drinks for a Peruvian Dinner Party
Before we get into the food you'll be serving, you need to know what drinks you're going to offer. We recommend beginning the evening and welcoming your guests with the classic Peruvian cocktail, a pisco sour. It's one of the most delicious concoctions you'll ever try and no one will be disappointed. It'll also help people relax and get them in the mood for the rest of the evening.
You'll also want to see if you're able to get any Peruvian beers and wine in. Try your local grocery store and see what they have. If it's hard to find what you want, look online. Intipalka make some delicious wines and have a variety to please everyone.
Maybe you have some guests who prefer non-alcoholic options or there are some kids coming. In this case, see if you can get your hands on some purple corn to make the unique drink chichi morada. Otherwise, some Peruvian lemonade will also go down a hit.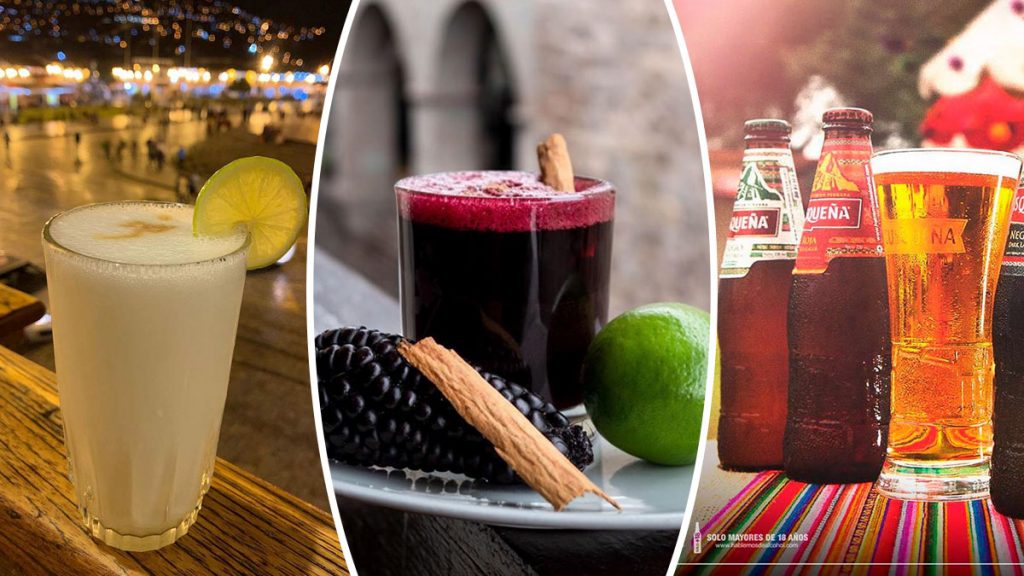 Peruvian Dinner Party Menu Ideas
Ok, now it's time to get into what really makes a dinner party; the food. There's a huge choice of options for each course, so we're going to give you a few for each and you can mix and match to make the perfect menu for you and your guests.
Canapes/Nibbles
As your invitees walk in, you can have a few trays of canapes to hand out to nibble on while they enjoy their pisco sours. In reality, most dishes can be made into tiny portions, but here are some we think work best.
Causa a la Limeña – This is a very tasty dish from the coastal region of Peru and consists of a layer of yellow mashed potato on the top and bottom with a filling of chicken, mayonnaise, celery, and avocado. You can mix it up a little by using shrimp instead. Make the different parts and the portion them into tiny bitesize pieces.
Choritos a la Chalaca – Another coastal favorite and great for a little bite is this fresh dish. All you'll need is fresh mussels and diced onion, tomato, and cilantro with a little lemon squeezed over the top. They taste amazing and take very little time to prepare. 2 or 3 per guest will give them a taster of what's to come.
Choclo con queso – If you can get your hands on some of the corn that they eat in Peru, you can serve it along with cheese. This is a real Andean favorite.
Toasted maize and plantain chips – These are both super easy to prepare and very Peruvian. You can have them in bowls around the room/on the table for people to pick at while they wait for the courses to arrive. Both can be made by frying either maize or plantain slices in plenty of oil.
Starters
Your guests are impressed with their little tasters and pisco sours, so now it's time to wow them with the real deal. Here are our top choices for Peruvian starts at your dinner party. You can serve them with another pisco sour or get out the wine and beer.
Anticuchos – These are a favorite all over Peru and one of the most delicious street foods you'll likely ever try. Well, here they make their way to your dining table. They are simply skewers with a special marinade cooked on a grill. The most delicious are made with beef heart, but you can go for beef or chicken chunks, too, depending on your taste. One skewer with a small salad is enough for a small starter.
Stuffed Pepper – This dish comes from Arequipa, souflé de rocoto, and can be served alone as a small starter. It's usually stuffed with diced beef, peas, carrots, raisins, and olives, topped with egg and cheese. You cook it in the oven so it can be prepared in advance and heated before serving.
Ceviche – We don't think there's any guest that won't be impressed by a fresh and exquisite starter of ceviche. There are various ways to prepare this dish depending on the cuisine, but the Peruvian way is possibly the tastiest. You'll need fresh fish and a few other simple ingredients. It doesn't take long to prepare and it's an excellent opener to your 3 courses.
Mains
Now were getting to the main event. This is where you really want to make a good impression and leave your guests with the knowledge that Peruvian cuisine is an excellent choice. We've gone for a few classics here for you to choose from that aren't too complex to execute but really pack a punch with their flavors.
Lomo Saltado – If you want to cook a beef dish, this unique Peruvian stir fry will have your guests wanting seconds. You'll need some prime beef to stir fry with onions, tomatoes, yellow chillies, cilantro, and fries. Serve it with rice and a smile. This isn't a favorite amongst the Peruvian population for nothing.
Aji de Gallina – Perhaps you want something a little lighter than beef, so here we have a chicken recipe that'll warm the hearts of anyone who eats it. It's a creamy chicken dish that's served with olives, boiled egg, potatoes, and rice. It's comforting and satisfying and is a real authentic Peruvian dish.
Grilled Trout – Maybe you want fish. In this case, we suggest you go for a fresh piece of grilled trout. You'll find it on the menu in many Peruvian restaurants and it's simple to pull off. Serve it with potatoes and veggies for a healthy but tasty meal.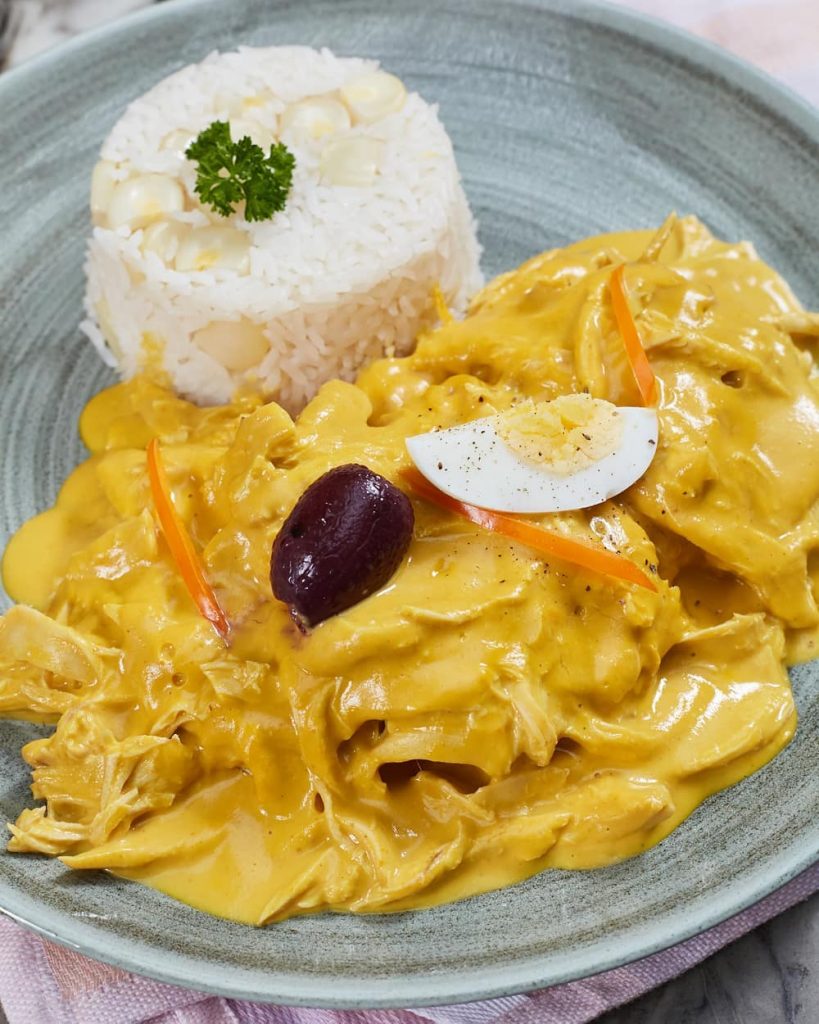 Desserts
No dinner party is complete without a tasty dessert, and Peru has some delicious options that your guests likely haven't tried before. Our top recommendations are:
Picarones – These are rings of deep fried goodness made from sweet potato and squash. Serve them with a tasty sauce and your guests will be licking their fingers with delight afterward. You can prepare the batter beforehand to quickly fry at the end of the night.
Suspiro a la Limeña – Another easy to make dessert that you can make in advance. It's a silky smooth, caramel like sweet that can be served in small glasses for those guests that are full but like something sugary to end a meal with,
Crema Volteada – Yet another sweet that can be made in advance because we know you're going to be tired at this point. It's a little like a panacotta but Peruvian style. It's creamy caramel taste will go down a treat later in the evening.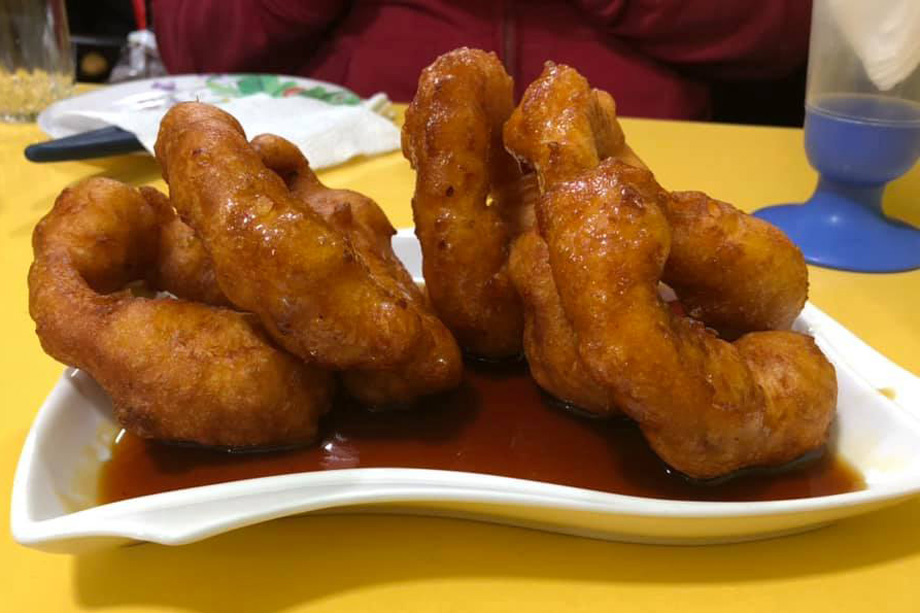 End Your Meal with Coffee and Chocolate
If you still want to add a last course or know that you and your gusts love a coffee after dinner, see if you can get your hands on some Peruvian grains. Peru has some excellent quality coffee and chocolate, and these will make a nice ending to any Peruvian dinner party.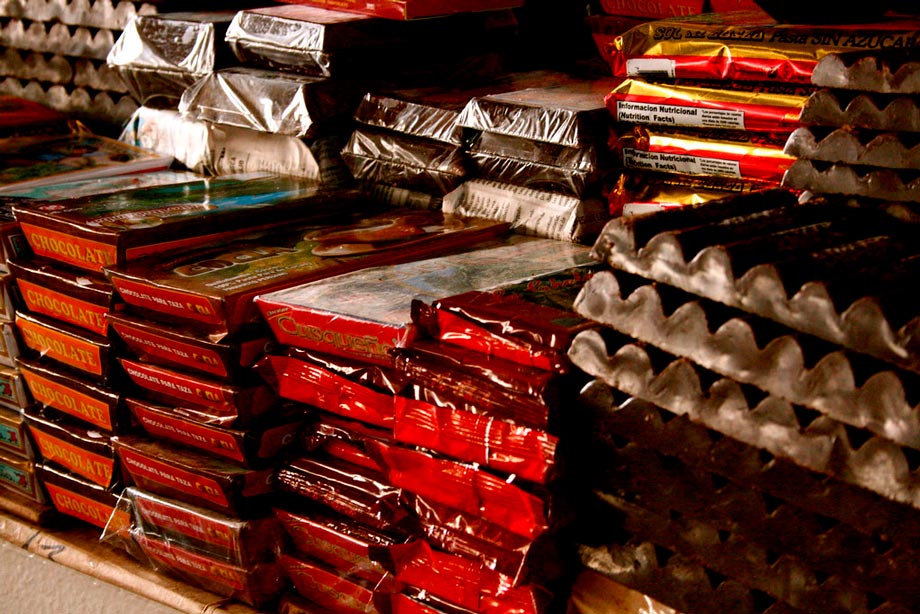 Provide Some Entertainment
If you want to entertain your guests while they enjoy their meal or between courses, see if you can perhaps hire someone to play some music. Some popular choices are bands who play the panpipes or a person to play the charango and sing some traditional songs. This is undoubtedly sure to impress your guests.
A Little Something Extra
If your dinner party is in aid of something special like a birthday, you could get a few little mementos for your guests to take away. See what you can find online. It can be anything from a little llama keyring to a jar of tasty Peruvian chillies.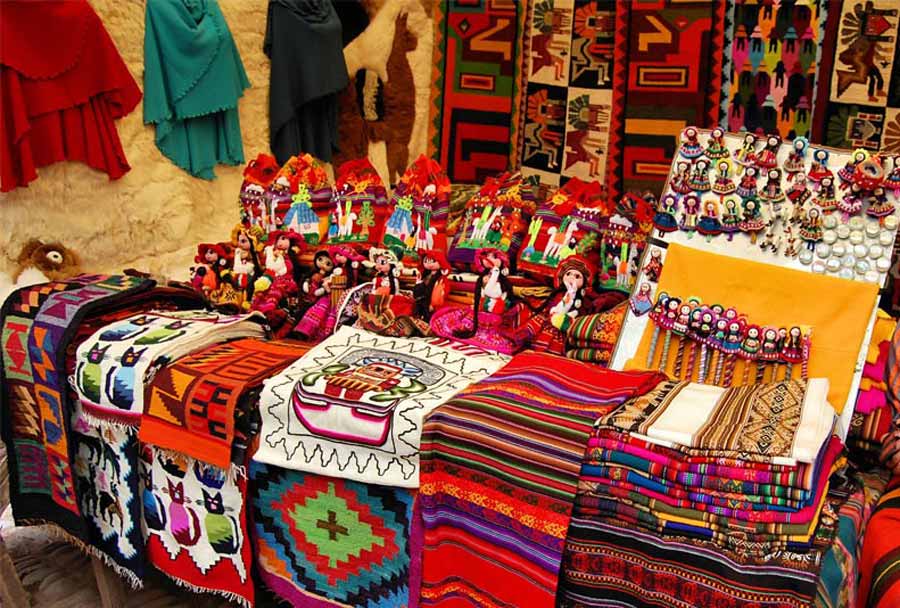 Time to Dine and Party
So, there you have it. The ultimate ingredients for an incredible Peruvian dinner party. Set the scene for your guests and see if you can hire some entertainment. Select your favorites from our meal options and whisk you guests off to Peru for the night with some incredible flavors.
Finally, hand them a little souvenir of the evening for them to remember your fun night for years to come. With this perfect recipe, your guests will be super impressed and you'll be happy knowing you've done yourself and Peruvian gastronomy proud.
Written by: Liv Palmer
---
---