Overview
The Historic Sanctuary of Machu Picchu, named Mixed World Heritage Site - natural and cultural - by UNESCO, always shows its best side. Feel your energy peak as you explore the Intihuatana sundial, the Temple of the Sun, Inca Palace, and the agricultural and urban areas of the citadel. For the most adventurous, climb Huayna Picchu or the symbolic mountain of Machu Picchu, the highest behind the Incan city. You can access it by a steep stone path and appreciate from there a spectacular view (as long as you have bought extra tickets ahead of time).
Important information:
Machu Picchu is one of the 7 Wonders of the Modern World, a Heritage of Humanity, a Historical Sanctuary of Peru, and probably the most important archaeological site in Latin America.
Machu Picchu's majestic and ingenious architecture is comprised of 140 structures throughout the citadel.
Machu Picchu was built by the Inca Pachacutec and his people around the year 1460.
After being forgotten for many years, in 1911 the American Hiram Bingham reached Machu Picchu on an expedition and spread news the site worldwide.
Machu Picchu's most important structures are the Intihuatana sundial, the Temple of the Sun, and the Temple of the Three Windows.
In 1913, MP received worldwide attention when the National Geographic Society dedicated its entire April edition to the newly rediscovered city.
At a glance
DAY 1: Cusco | Ollantaytambo - Aguas Calientes - Machu Picchu - Cusco
Tour Map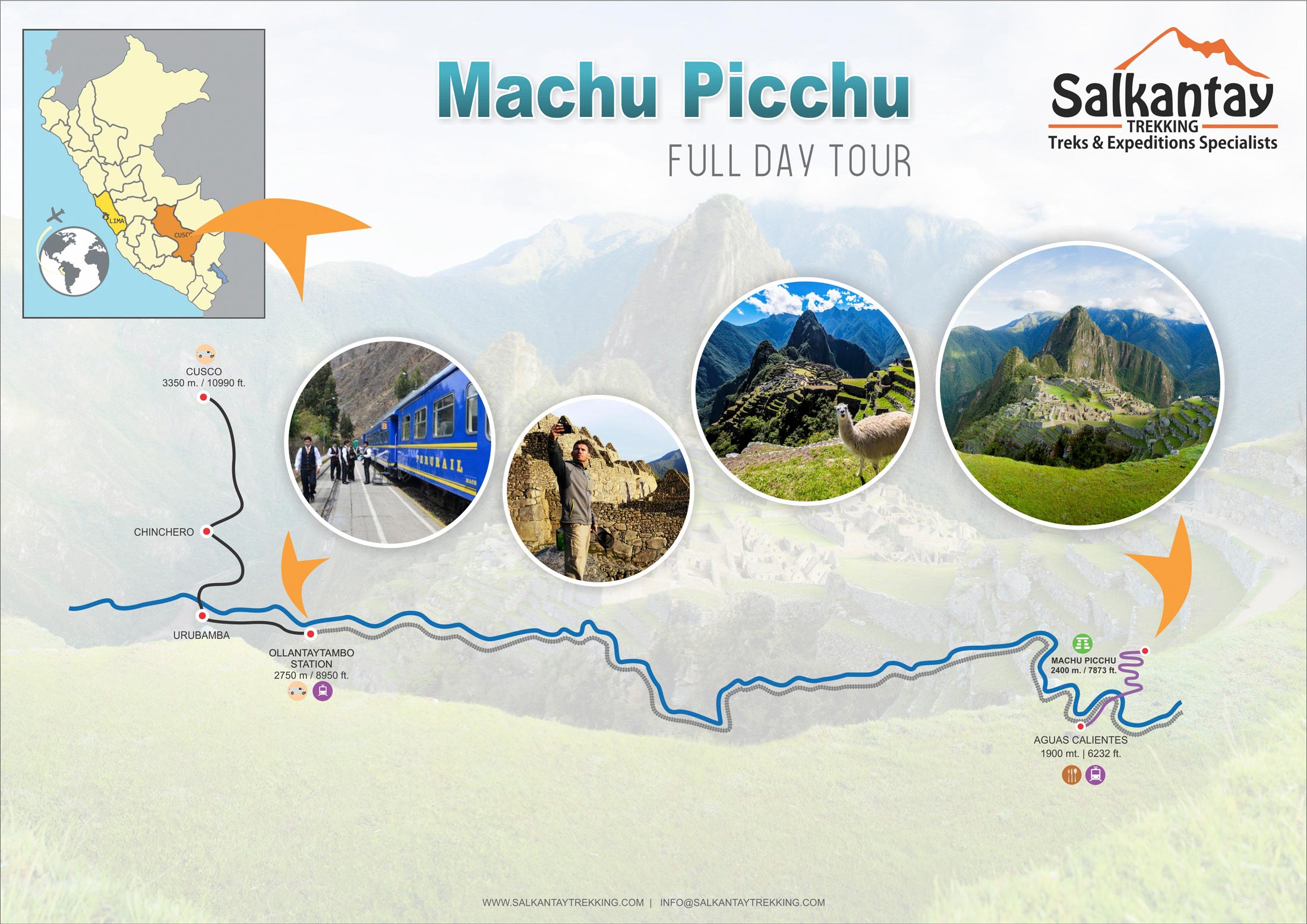 Itinerary
Full Itinerary
Cusco | Ollantaytambo - Aguas Calientes - Machu Picchu - Cusco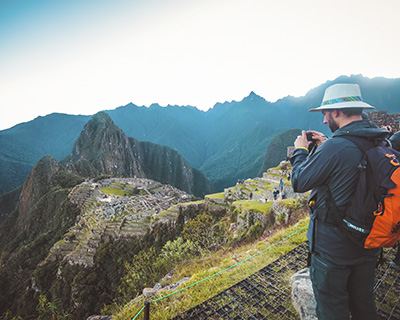 We will pick you up from your hotel in Cusco 2 hours before the departure of your train and take you to the train station in the town of Ollantaytambo. We will board a train of one of the two companies operating in Peru – Peru Rail or Inca Rail. We will begin the journey from Ollantaytambo to the town of Aguas Calientes. The views out your train windows will be absolutely spectacular as we travel beside the roaring Urubamba River and the towering mountains surrounding it!
In Aguas Calientes, our guide will be waiting for us and will accompany us to the bus station where we will board the bus to take us to the amazing citadel of Machu Picchu! There we will have our 2-hour guided tour, visiting the Main Plaza, the Circular Tower, cemeteries, the Intihuatana sundial, the Royal Quarters, the Temple of the Sun, the Temple of the Three Windows, etc. Be amazed at the engineering ingenuity of the Incas which was so far ahead of their time and still partially a mystery today! Without having modern tools or even steel and iron to work with, the people who built this city were genius in organizing this community in a sustainable and beautiful way on the side of a mountain, even bringing water in canals through its streets for the people to use. When a Peruvian guide showed this site to Hiram Bingham, it was almost unrecognizable, covered in thick vegetation and in a state of disrepair. It has since been cleaned and restored and is now protected and treasured by the world at large!
After this tour, you are free to climb up to Huayna Picchu or Machu Picchu Mountain (Be sure to book in advance to get tickets for these!). Each mountain takes approximately 3 hours to hike up and down. Another lower-impact option for which you do not need an extra ticket is to trek to the Sun Gate, the main entrance from the Inca Trail (this takes about 2 or 2.5 hours round-trip). Another option is walking to see the Incan Bridge. Then we will descend to the town of Aguas Calientes by bus, where you can have lunch at one of the various restaurants in Aguas Calientes or at Sanctuary Lodge(lunch is on you).
At 16:22 hrs (subject to availability), we will take the train back to Ollantaytambo. This trip takes about two hours. At 18:30 hrs, we will board a private bus which will take us back to Cusco. We arrive in Cusco at approximately 20:30 hrs.
Included
What is Included?
Transportation from your Cusco Hotel - Train Station / Train Station – Cusco Hotel
Round-trip train tickets from Ollantaytambo to Aguas Calientes and back to Cusco
Guiding by a professional, experienced guide licensed in Tourism (Spanish and English)
Bus service round-trip from Aguas Calientes to Machu Picchu
Entrance tickets to Machu Picchu
Not Included:
Meals
Drinks
Snacks
Tips
Transfer from airport - hotel - airport,
Price
2020 LAND COST
FROM
$320
PER PERSON
Book Now
Please complete the form below to request a reservation. One of our Trip Coordinators will contact you, often within two business hours, to confirm availability of the trip and/or provide you with other options. Once availability is established, we will ask for a deposit and a completed online registration to confirm your spot on the trek. Please call us at (+51) 958191179 with any questions or to confirm availability over the phone.
"Thank you for considering Salkantay Trekking, unfortunately, due to the rainy season and trail maintenance, we will be closed from the 31st of January till the 29st of February. We apologize for any inconvenience this may cause you, we are working to provide you a better service!"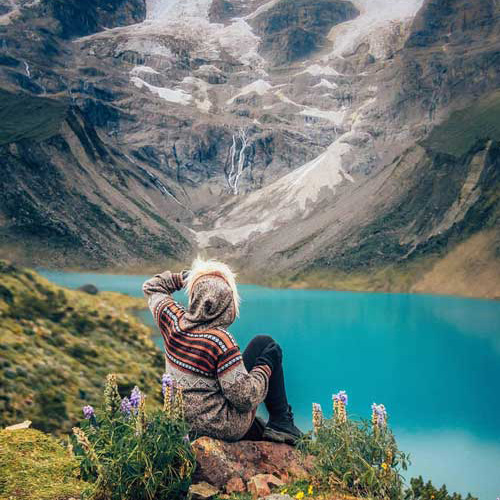 Privacy Policy:
The Salkantay Trekking Company will never share, sell, or make public any of your personal contact information to third parties.
THANK YOU SO MUCH FOR CHOOSING SALKANTAY TREKKING!!