It'll be no surprise to anyone that the most popular reason people visit our wonderful country of Peru is to see the Wonder of the World that is Machu Picchu. Of course, it is a fantastic site and hasn't gained the reputation it's got from nothing. However, if you only come to see the one archaeological site, then you are missing out.
In Cusco, and across Peru, there are so many other fantastic ruins to go and visit from the time of the Incas as well as long before they were even around. So to stop you from having to find out where you should be going during your vacation, we're going to tell you the other top ruins you just can't leave Peru without seeing.
Choquequirao
This one is set to be as big as or even bigger than Machu Picchu! The size of this site is huge and it's known as Machu Picchu's little sister. You can only get here by walking, though, so you will need to make sure you have enough time to go on at least a 4-day trek.
If you get the chance, we say go for it! A large part of it is still uncovered and it boasts some incredible Incan architecture. We recommend you go on a tour(Choquequirao Trek 4 Days) so that you can learn as much as possible about the ruins and other facts along the way. It's the perfect place to visit if you don't want to be surrounded by other visitors and want to see one of the greatest examples of Incan construction.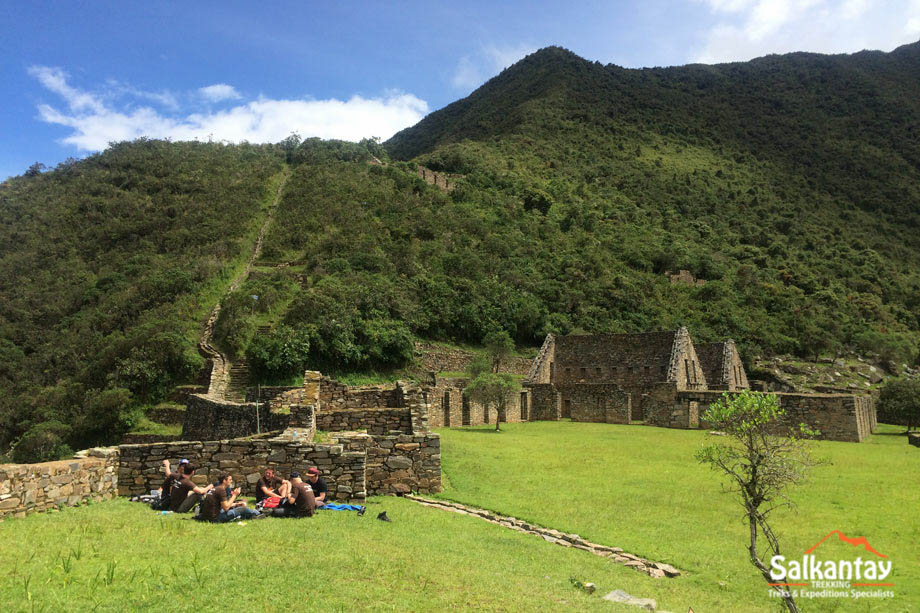 Pikillacta
If you want to see something from before the Incas, then we highly recommend Pikillacta. It's just to the south of Cusco and extends over a large area. It was built by the Wari culture and means flea place, perhaps because the people were so small.
You'll see that the stones used were very different from the ones the Incas built with, but the setup and way of forming rooms are a little similar. The archaeological site itself is large, but if you continue to drive around the area, you'll see the walls popping up over a much bigger radius, giving you the impression that the original site was huge.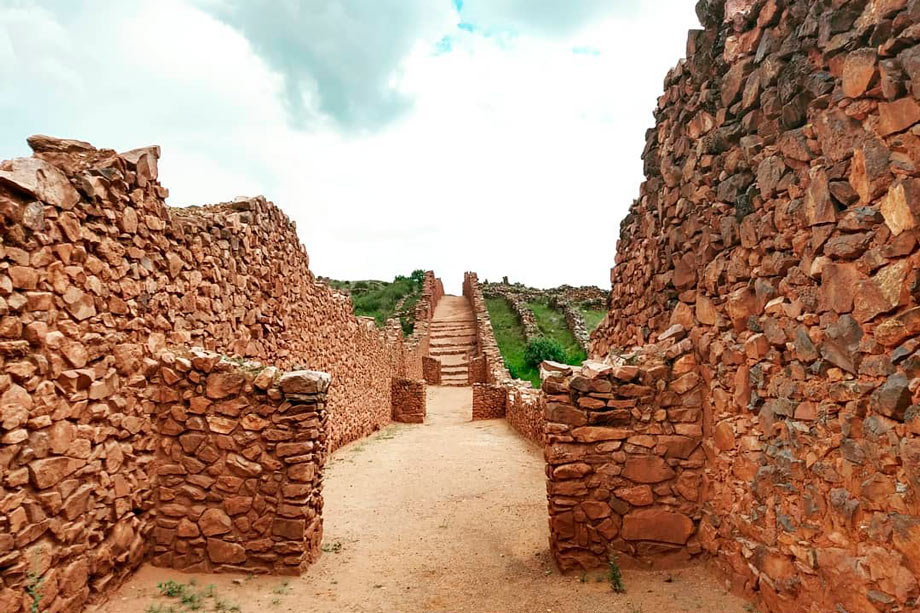 Pisac
The ruins in Pisac are one of the most popular after Machu Picchu. This may be because it's included in the Sacred Valley tour, or perhaps because the town itself is a lovely place to visit and spend a day or two. Well, we think it's because these ruins are just fabulous!
It's unique in its position and as well as observing some intriguing sites, you'll get an incredible view over the Sacred Valley that meant so much to the Incas. Make sure you get to see the tombs built into the side of a cliff face; it's quite the site!
Ollantaytambo
Another site in the Sacred Valley that sits overlooking the modern-day Plaza de Armas in Ollantaytambo. This was the last Incan fortress ever built and will see you getting close to Machu Picchu. This is where you'll take the train from if that's how you want to get to MAPI.
These ruins are a favorite of many and there you'll see some excellent examples of the terraces the Incas so frequently used in their daily lives. It's a great place to explore and then head down for a nice spot of lunch in the plaza and some shopping.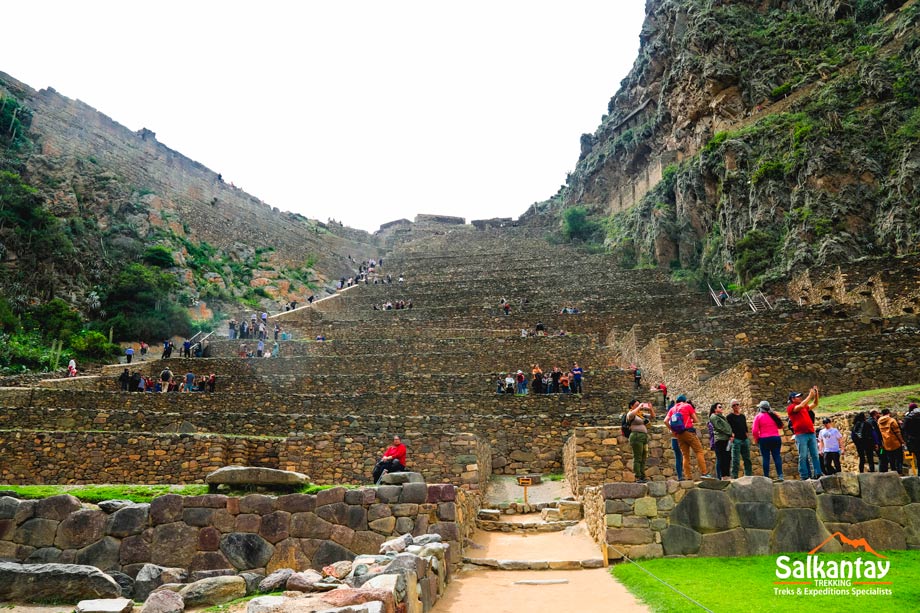 Pinkuylluna
Through one of the streets of the town of Ollantaytambo, you take a hike up to the Inca warehouses of Pinkuylluna, located west of Ollantaytambo. These old deposits are the most impressive in the Sacred Valley of the Incas. The climb is not very complicated and takes at least twenty minutes. From this place, you can have an incredible view of the archaeological center and the town.
The Incas built these warehouses for various products such as corn, potatoes, coca leaves, and more.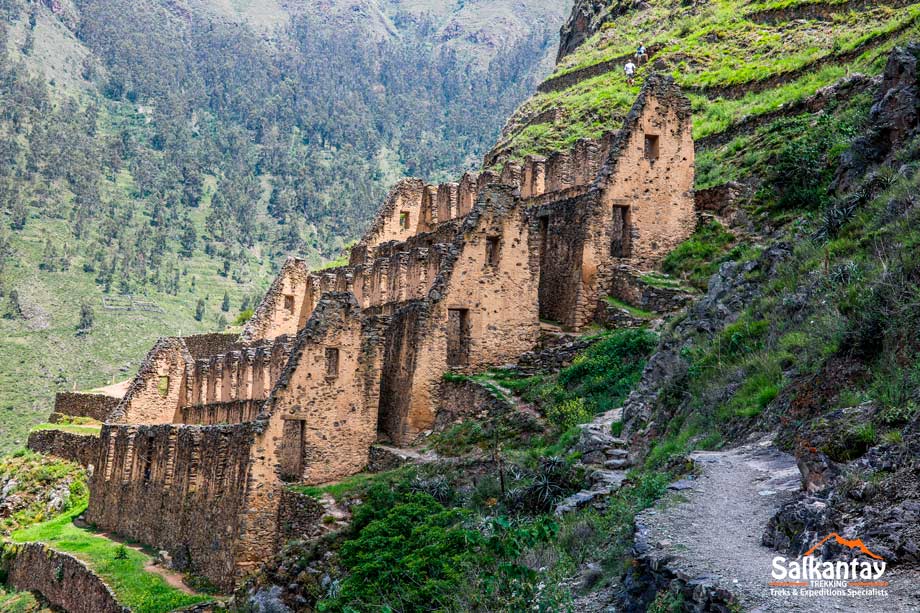 Tipon
Heading back to the Southern Valley we find one of the less-visited but more interesting sites, Tipon. We're sure you'll hear a lot about the irrigation channels the Incas built and Tipon is the best example you will see.
Water still flows through the small channels and it's a spectacular place to wander around. Make sure you get to walk up to the top to get a fantastic view over the site as well as the vast valley below.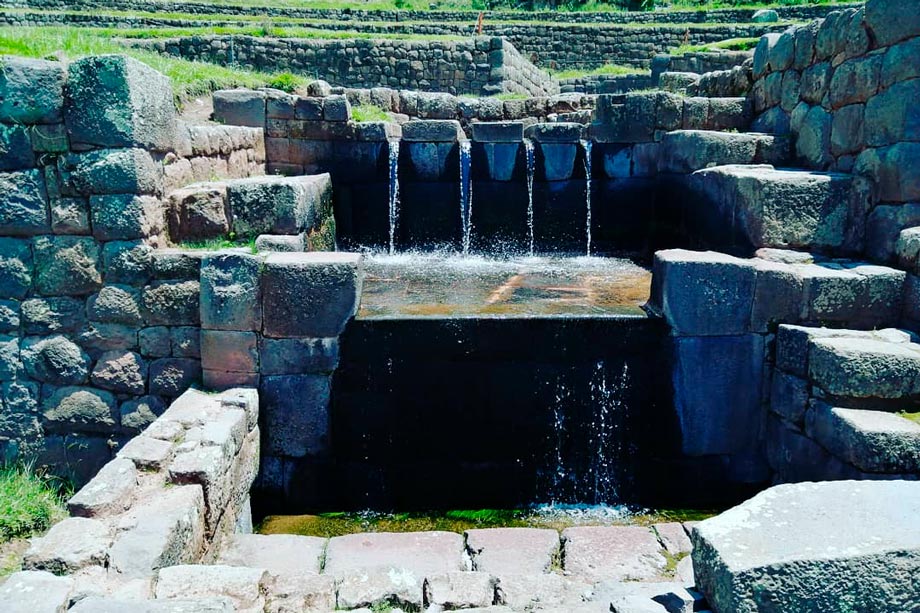 Sacsayhuaman
If you don't have much time to get out of Cusco but still want to see what else the Incas crafted, then Sacsayhuaman is an excellent choice. It sits looking over the city of Cusco and is a great day hike.
The size of the stones you'll see used here is immense and it'll really make you wonder how the ancient culture managed to move them around. If you're in town in June, make sure you get a seat at the ruins for Inti Raymi on the 24th, a celebration realized in the way that it used to be done by the Incas. It's a great sight to see!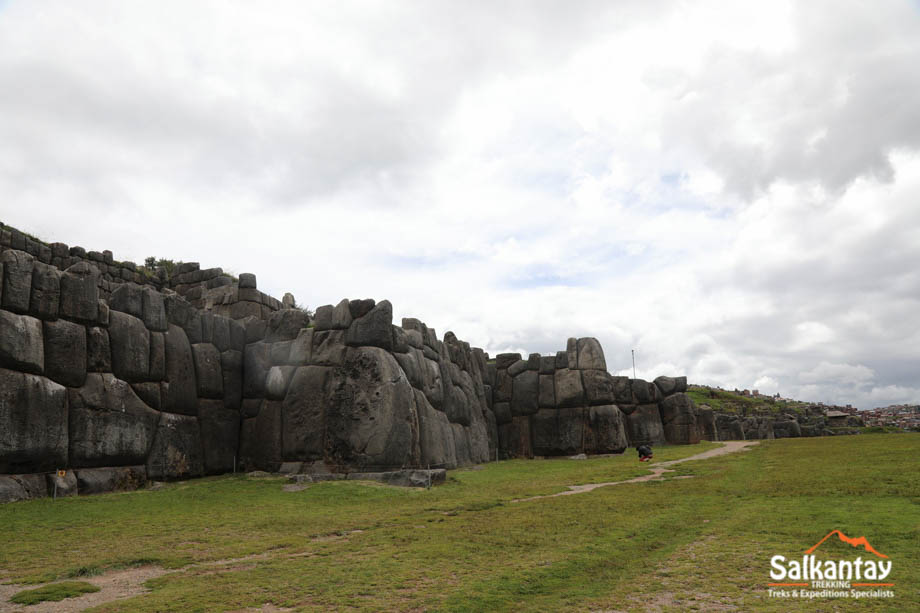 Moray
We love Moray because it's just so mysterious. It's thought to have been built for agricultural use as you'll see rows and rows of terraces, but instead of their usual straight form, they have been built in a circle. Each one is thought to have its own microclimate and it shows how much thought the Incas put into agriculture and how much it meant to them.
What's most fascinating is how it looks from above. It almost looks like crop circles and can make your hairs stand on end! Others have likened it to an amphitheater where they think the civilization would gather for events. However you see it, you shouldn't miss it when in Cusco.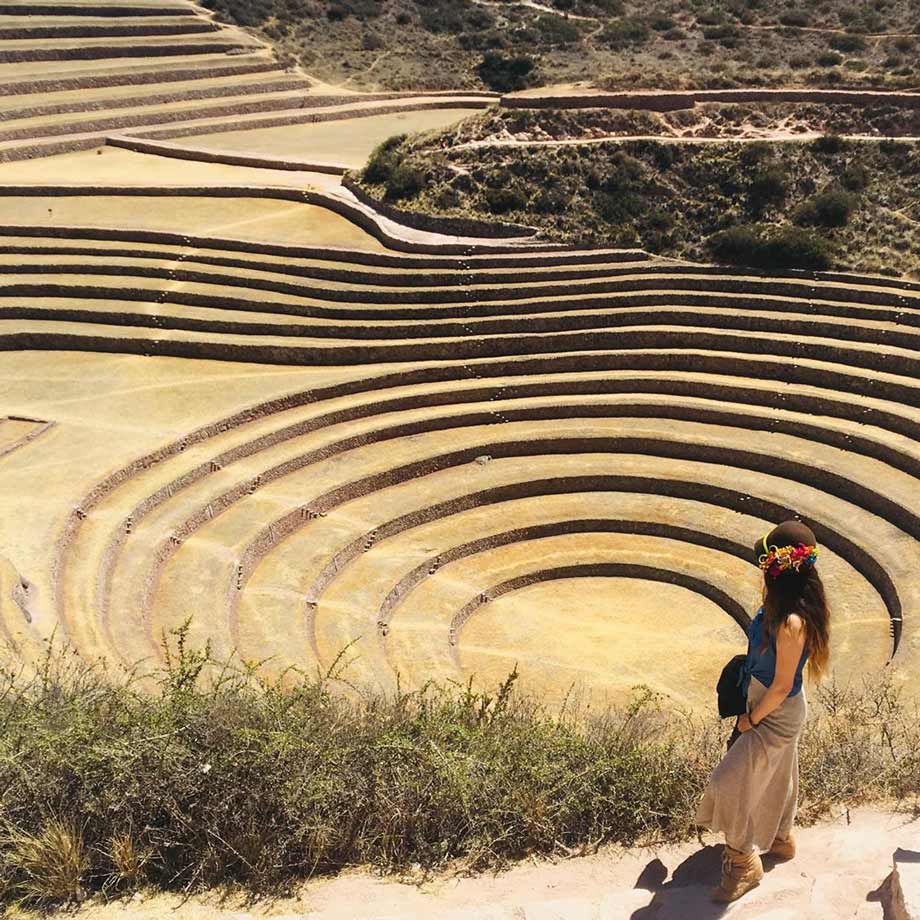 Huaca Pucllana
If Lima is going to be on your Peru holiday itinerary, we strongly suggest you visit Huaca Pucllana. The ruins sit right in the middle of the Miraflores district and look a little like the pyramids. It looks spectacular from the outside and is just as interesting when you venture into it.
This site was, again, built by the Wari culture, but is extremely different from Pikillacta in Cusco. As you walk through you'll see models of how the people dressed and learn a whole lot of information about them. Make sure to go with a guide so you come away with as much knowledge as possible on the site.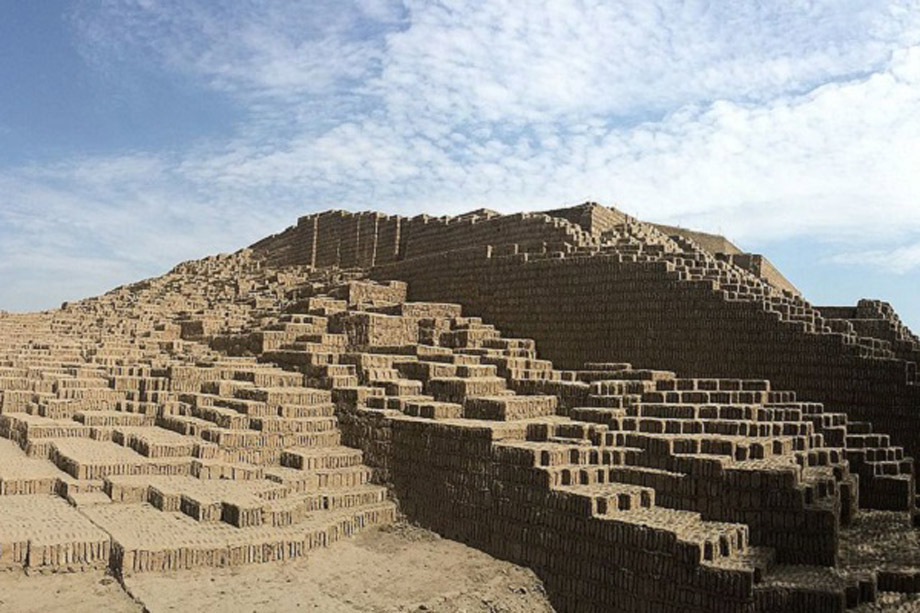 Maras
You may not see these as ruins as they are still in use today, but they've been used since the Inca times. How incredible is that! Local families still mine salt from over 3000 small pools and it looks amazing from above.
The public is no longer allowed to walk around the site but only view it from the top. This is a good thing, though, as it will preserve this ancient site and the tradition for many more years to come. You can visit this site on a day trip along with Moray.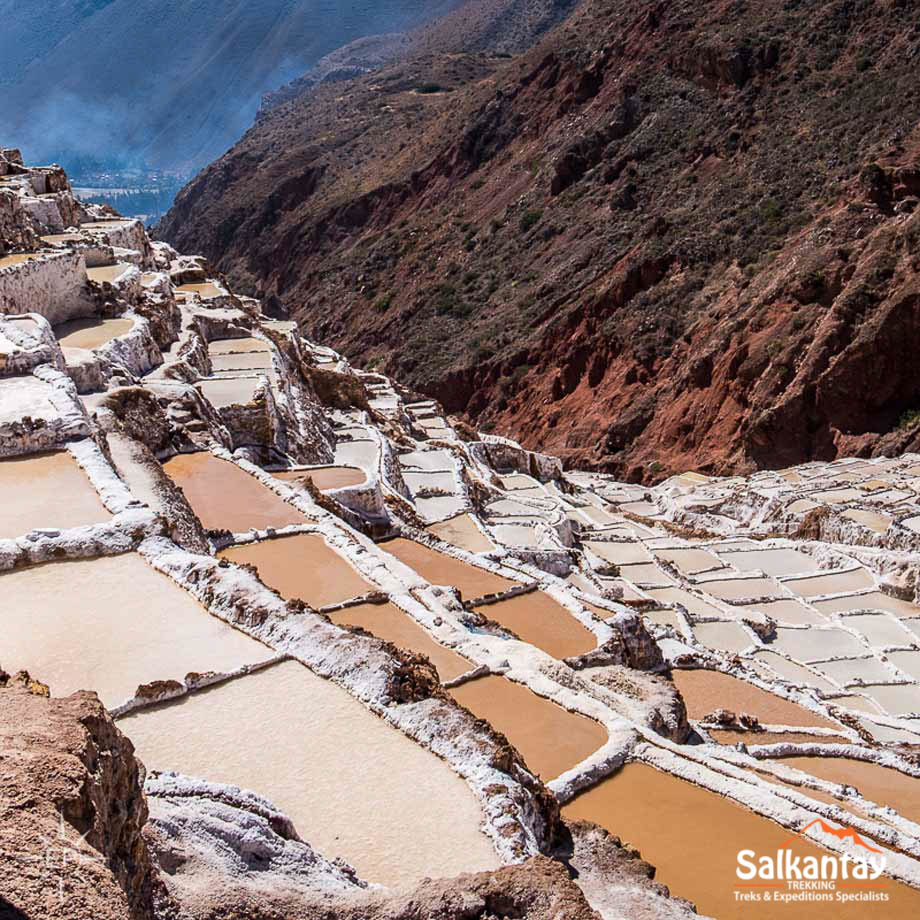 A Few Others
The above is the most recommended one to visit if you can, but there are plenty more. If you find you have a lot of time in Cusco, be sure to also visit Q'enqo, Puka Pukara, Tambomachay, and Chinchero. Qoricancha is also a great place to visit even though it isn't technically a ruin. It does boast a few awesome Incan sites within its walls, however.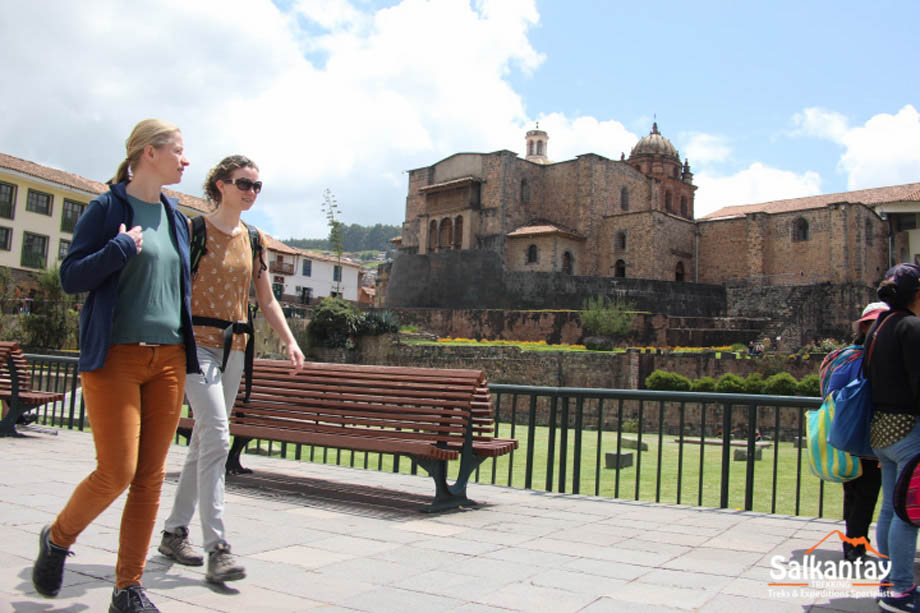 Explore the Ancient Cultures of Peru
You should no longer find it difficult to plan where to head when you come to Peru. This list of ruins should keep you more than busy and you'll learn a great deal about the vast and fascinating history of this beautiful country. Visit as many as possible, and of course, don't forget about Machu Picchu!
Written by: Liv Palmer
---
---
You might also like
---