Visiting Cusco is always exciting, but when you visit with your partner, it's even more special. You'll want to create memories that you'll remember forever and be able to talk about for the rest of your lives. You'll also want to visit some great spots to capture some magnificent photos to hang on the wall back home. For this reason, we've come up with some must-dos when in town as a couple.
Dine at One of the Top Restaurants
Gastronomy in Peru is gaining worldwide recognition more and more each day. It's been winning awards and you'll see why when you get to Peru. So why not try out one of the top restaurants in town.
There's a lot of them so you have a big choice. It all depends if you fancy some local cuisine or something you miss from home. Wherever you choose for a romantic evening meal, we think you'll be impressed. The ingredients specific to the zone make for some really special dishes.
Enjoy a Special Trek to Machu Picchu
If you are recently married and want to celebrate in style, or have been married for years and want to renew your vows in a special ceremony, then the Salkantay Honeymoon Trek should be on your list.
Not only will you get a special private trek to see one of the Seven Wonders of the Modern World, but you'll also get to exchange vows in a special Andean wedding ceremony at the stunning Humantay Lake before spending the night under the stars at the Sky Camp. You can't get much more romantic and unique than that.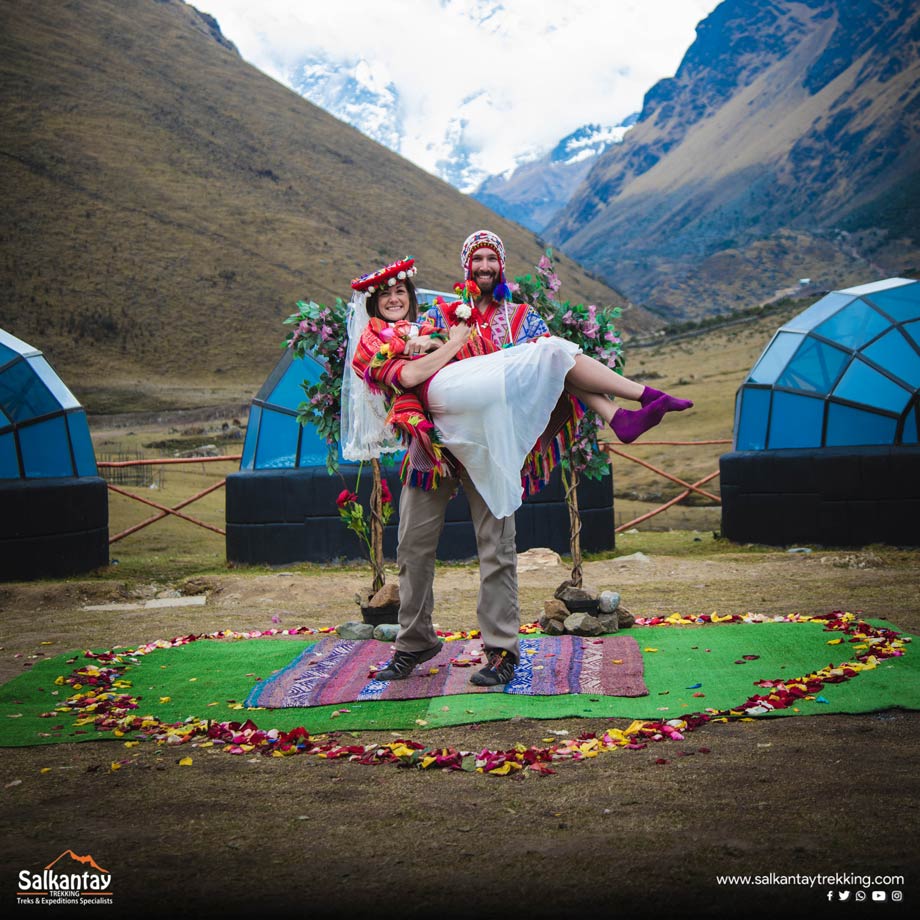 Stargazing
Laying together and staring up at the night's sky has always been one of the most romantic things a couple can enjoy together. Why not take it to the next level and visit the Planetarium above Cusco.
You'll get to see the beautiful Andean sky with your partner while also learning about the astronomy and constellations of the Incas. A fun date to say the least!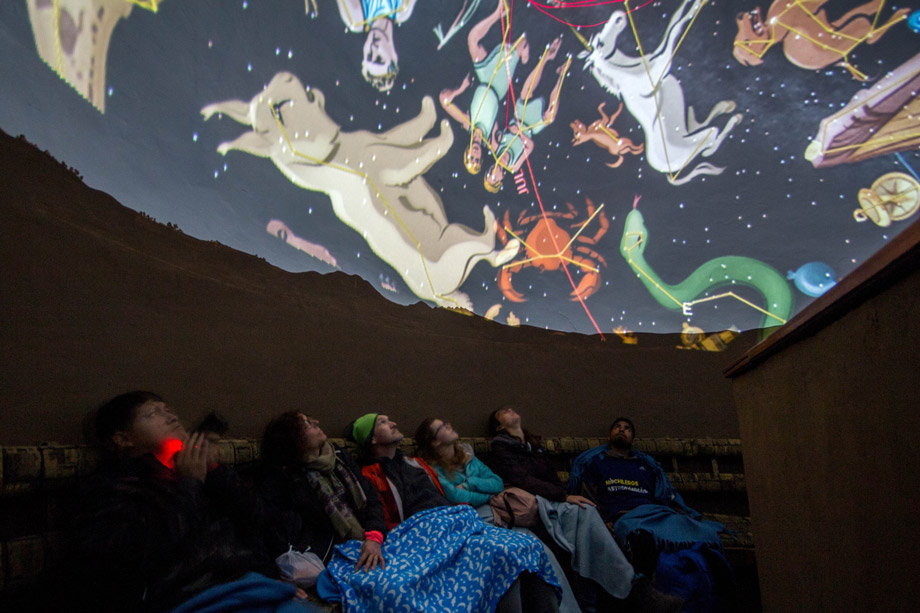 Have a Spa Day
Around the Sacred Valley of the Incas, there are plenty of spas to head to for the day and be pampered. There are some of the best hotels there too, so you can enjoy a massage before taking a dip in the pool with a cocktail in hand.
In the evening you can enjoy some fine dining in the hotel restaurant. An excellent activity for a couple and to get in some real rest and relaxation on their vacation. Especially if you've been trekking all over the place.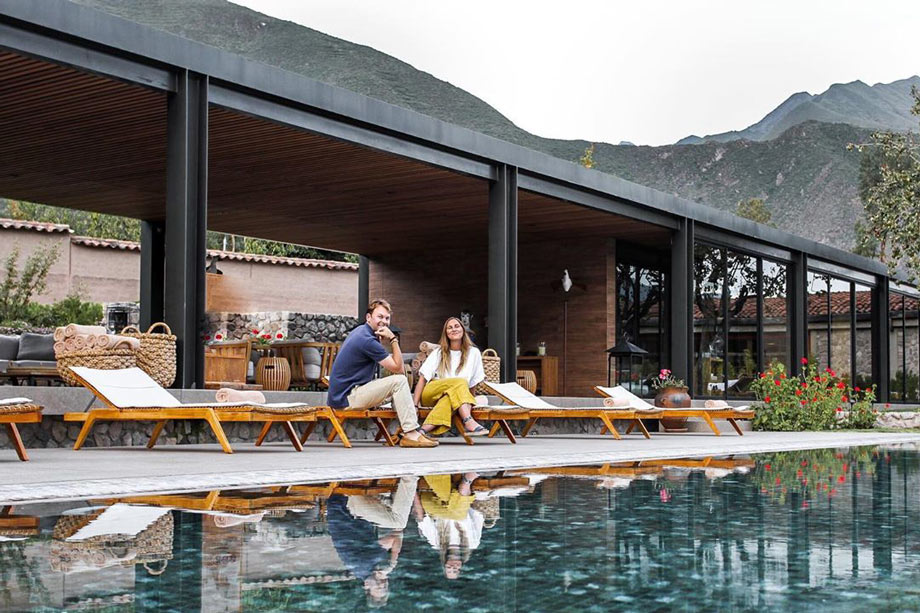 Take a Romantic Evening Walk
The city of Cusco takes on a different atmosphere in the evening, and what better way to experience it than walking around the ancient cobbled streets with your partner. There are plenty of things to see that are different during the day. A quick stop off for a pisco sour on the route is a great idea too.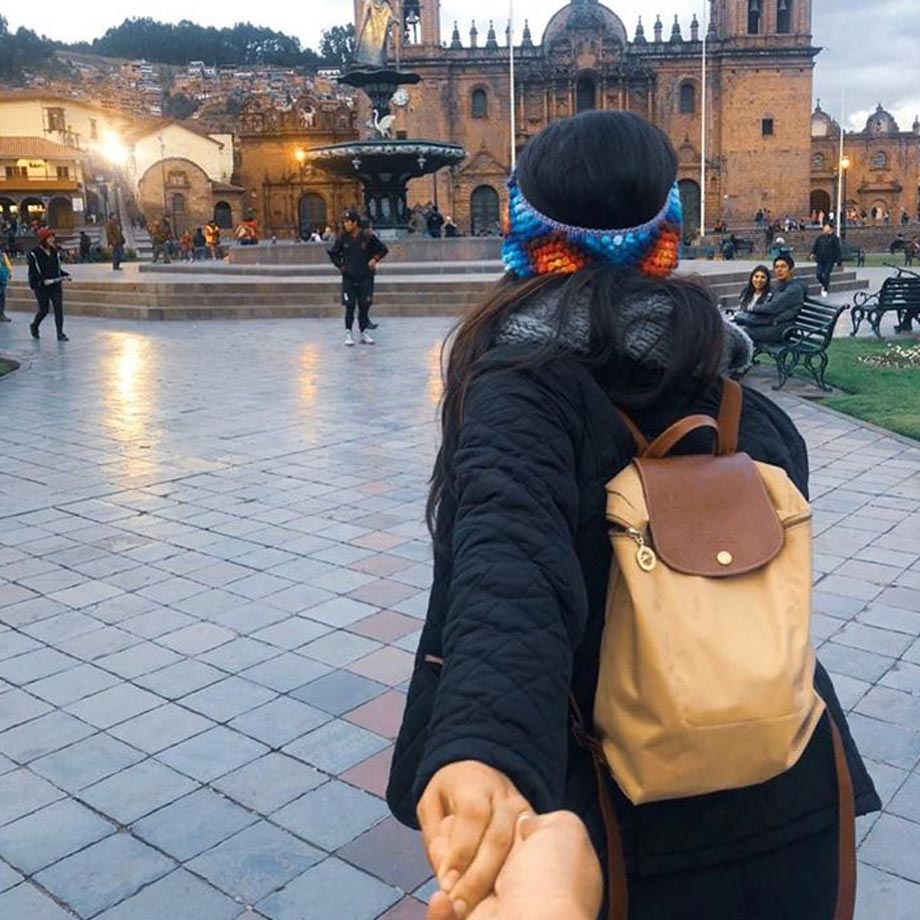 Cocktails in the Center
One of the most famous things to come out of Peru is Pisco. Pisco sour is the classic cocktail, but there are an array of others available. Why not head into one of the best bars or restaurants in town to try one, or a few. Remember to always go easy, though, as you are at high altitude.
An excellent place to enjoy a drink together is on one of the balconies that surround the Plaza de Armas if you can get a spot.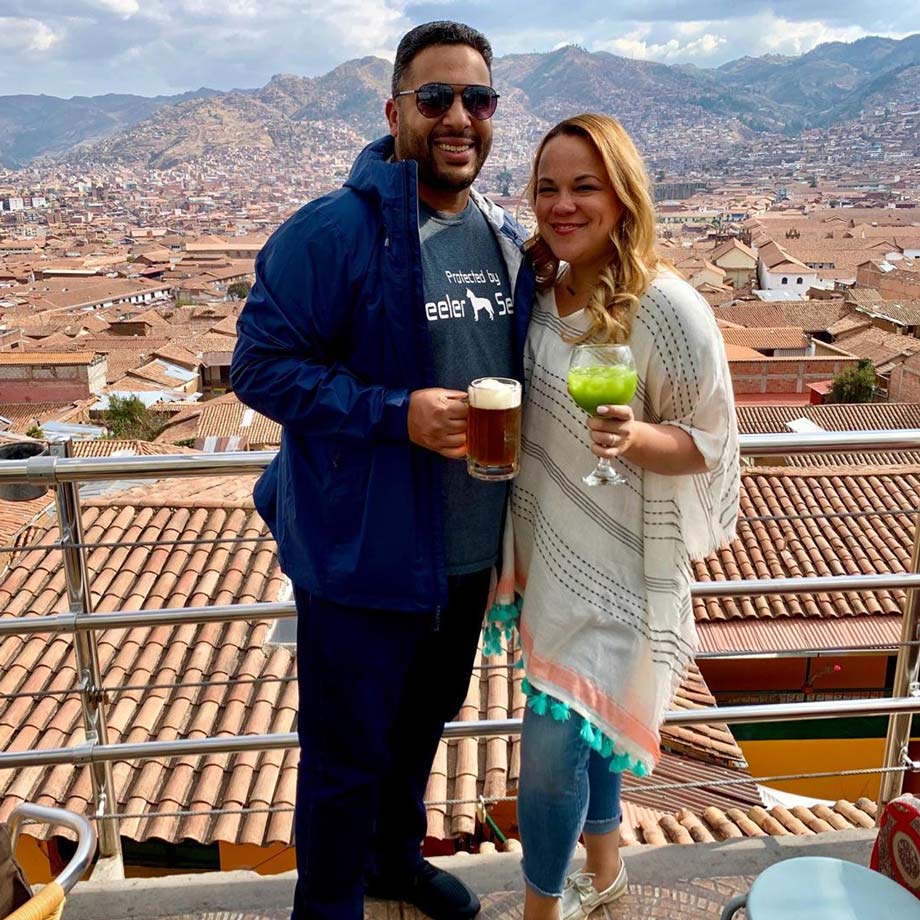 A Proposal at Machu Picchu
If you are hoping to get engaged to your other half, why not wait until you get to the archaeological marvel that is Machu Picchu! Whether you trek for days to get there or go for a day trip on the train, it will surely be a proposal to remember.
It'll be a great way to start or end your vacation and you'll be able to get some stunning photos with the perfect backdrop.
We hope you'll find some activities to enjoy as a couple after reading through our list. We could go on for pages as Cusco has so much to offer and is one of the best places to visit with your partner. Just be sure to make the most of your time here and see as much of what Cusco has to offer as possible.
Happy travels!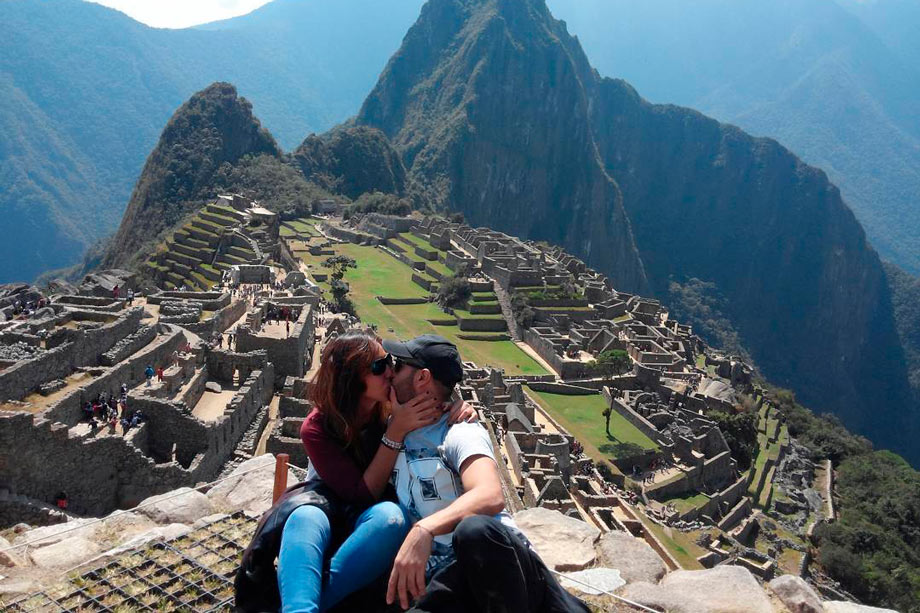 Written by: Liv Palmer
---
---