In your local cocktail bar, perhaps you've seen drinks made with this spirit. Maybe you've been to Peru and tried it for yourself. It's the most popular drink in the country and the Peruvians are very proud of it, especially the classic cocktail, a pisco sour. So, what makes this drink so special and how is it made? We delve into these questions and more in our ultimate guide to pisco in Peru, and their signature spirit. We're sure once you give it a try, you'll see what all the fuss is about!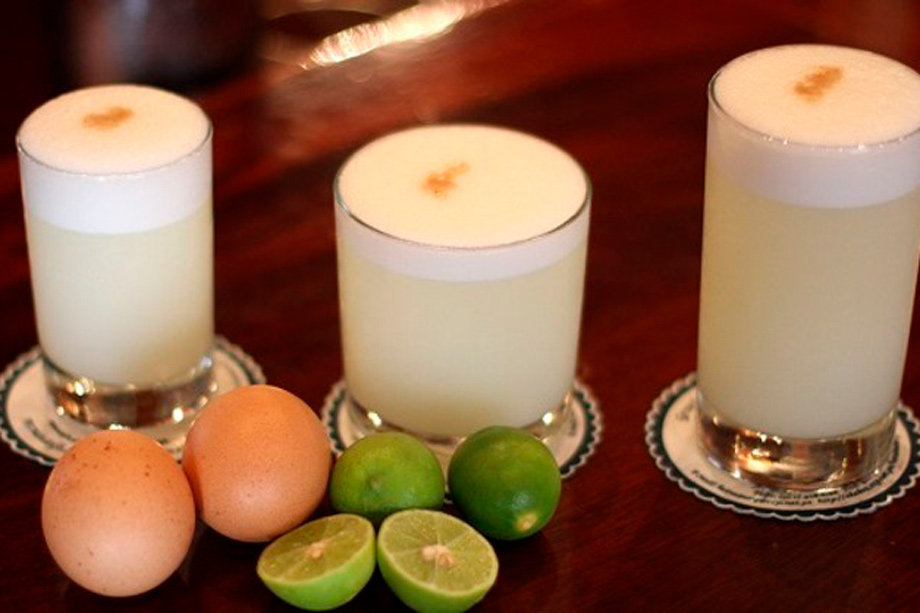 What Is Pisco?
Before we get into the ins and outs of this tasty drink, you need to know what it is exactly.
Pisco in Peru is a type of brandy. It's made by distilling fermented grape juice into a spirit with a high percentage – usually 38% – 48%.
If the drink wants to be called pisco, it needs to be made in certain parts of Peru: Ica, Lima, Arequipa, Moquegua, and Tacna, which are all coastal valleys. This norm came about to protect the origin of the spirit and has been in place and recognized by the country's government since 1991.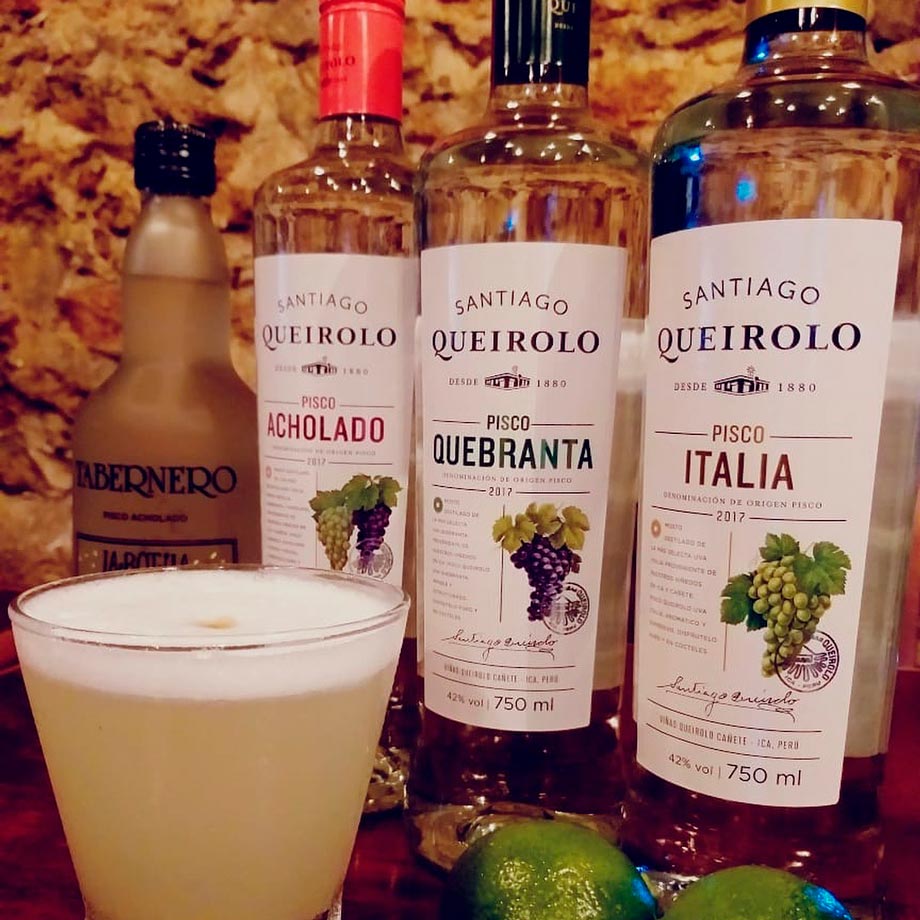 The History of Pisco in Peru
The production of pisco in Peru originally dates back to the later part of the 16th century. Many believe that the name may come from Quechua, the language spoken by the Incas. One Spanish chronicler called Pedro Cieza de León mentioned stories about a local bird that flew over the sea when the sun went down that were called pishqus. In his chronicles, he named them pisco.
Pisco was also the name of the valley where the town of Santa María Magdalena was founded by Álvaro de Ponce in 1572. The settlement later decided to call itself Pisco and became a very important place of commerce and was a large maritime port.
Pisco is also what the clay jars were called where the spirit was originally stored many centuries ago.
There's also evidence from a document in 1630 by Francisco de Caravantes where he mentions a clear drink with an exquisite taste that he refers to as pisco.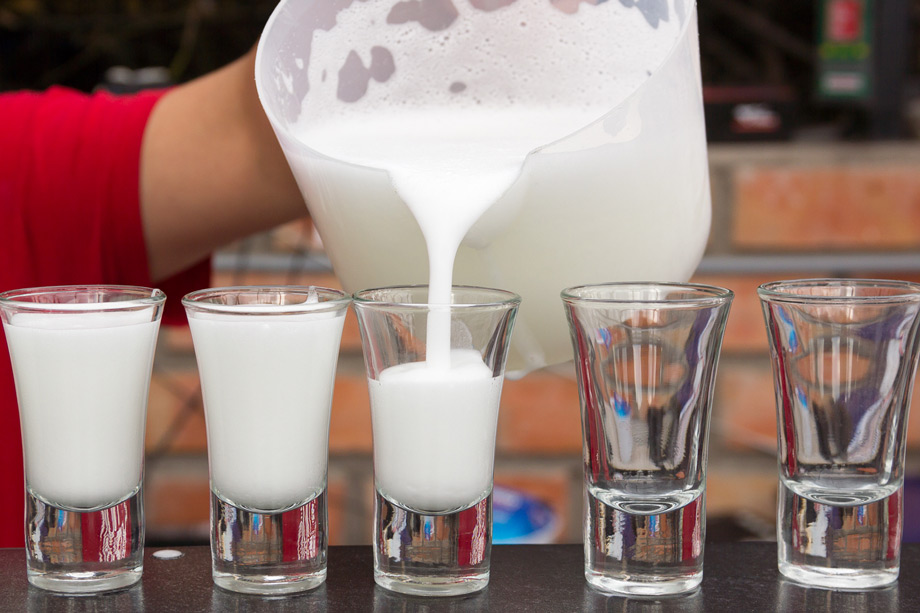 How Is Pisco Made in Peru?
To be called pisco, the drink must be produced in a very specific way. Here is a detailed description of exactly how the liquor is made for it to deserve the name.
First, the process begins by harvesting the grapes and extracting their juice, which then goes through a fermentation process that takes a few days. Those who are making the drink carefully monitor the conditions during fermentation, including the temperature and fermentation levels. The natural aroma of the grapes needs to be preserved.
Next, the pisco producer puts the fermented juice into what's known as botijas or alambiques. These are special copper vat stills for distilling the drink. The process happens in two stages. To begin with, the grape juice's volatile elements need to vaporize. After, the vapors must condense.
Pisco grapes are extremely high in sugar content; twice as much as orange juice to be exact. This is the result of a dry and hot climate in the coastal desert.
The drink needs to be distilled to be between 38% and 48% ABV. Because of this, adding water after distillation is impossible, which is often done with other liquors like whiskey, gin, vodka.
Pisco also has to be distilled from wine and not leftovers from wine production called pomace. This makes it different to other brandies and makes it similar to only three other liquors, which are Armagnac, Cognac, and Brandy de Jerez.
Once the initial process is complete, pisco then needs to rest for a minimum of three months in a nonreactive container. These can be copper stills but must not be wood. Pisco producers state that the longer it rests, the better the spirit will be. However, by law, pisco in Peru isn't allowed to be labeled with an age stamp.
The final spirit couldn't be any purer. It contains no:
Coloring agents
Wood
Caramel
Preservatives
Additives
Water
Sugar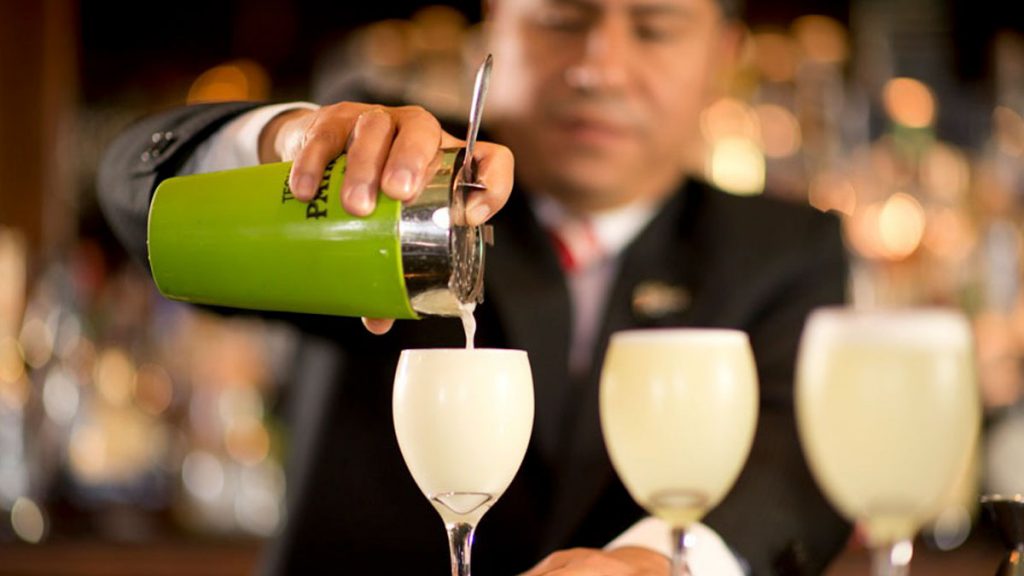 Varieties of Pisco in Peru
To really know all there is to understand about this pure liquor, you need to know the different varieties of pisco as well as the pisco grapes.
There are eight grape varieties in total, split into 2 categories of 4. The aromatics usually get used in white wine production and the black grapes are non-aromatic. Here's a little more info on each of the eight varieties:
Aromatic Grapes
Italia: This variety offers an intense aroma and is soft on the palate. It's mainly produced in Ica and is a light green-yellow color.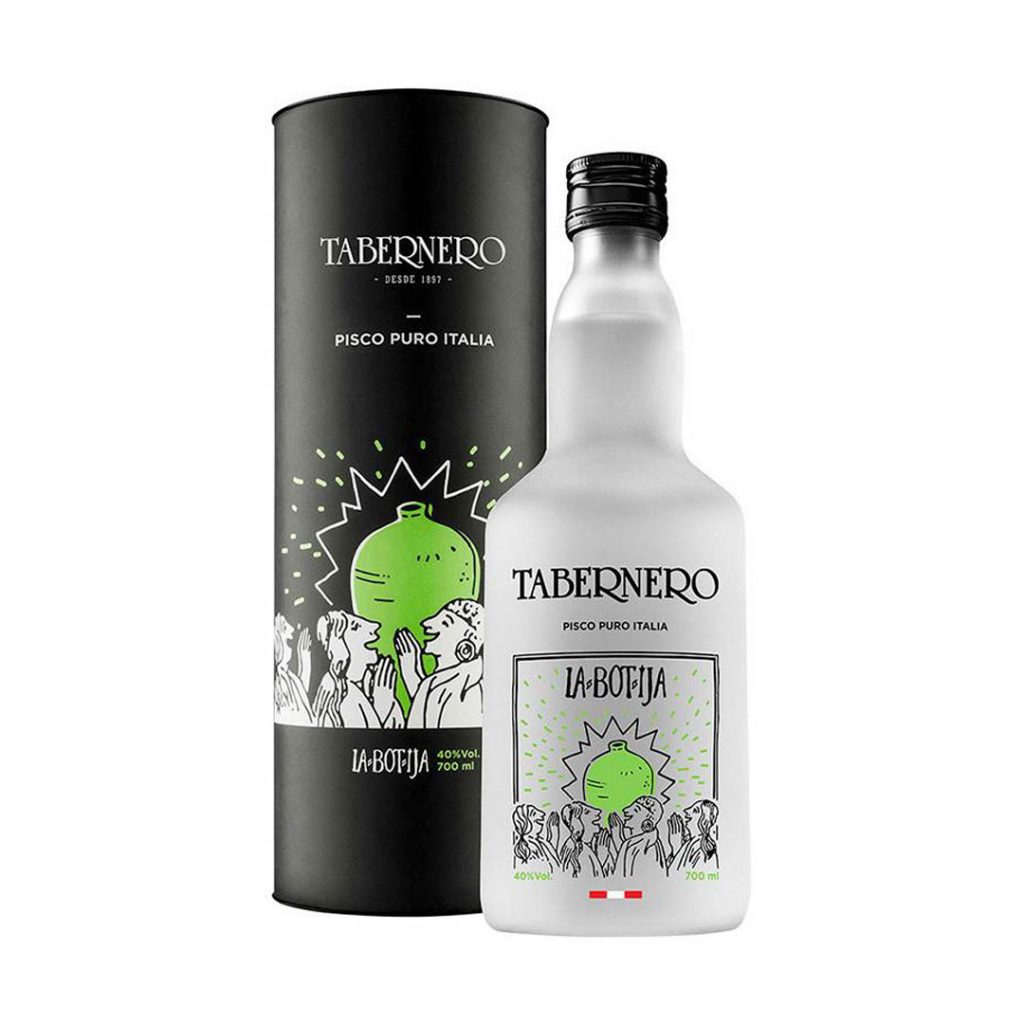 Albilla: These grapes tend to be grown in Ica and Moquegua and one of the favorite options of the aromatic pisco fans. The grapes are a yellow golden color. They give pisco an excellent body and provide a rich bouquet without being too sweet.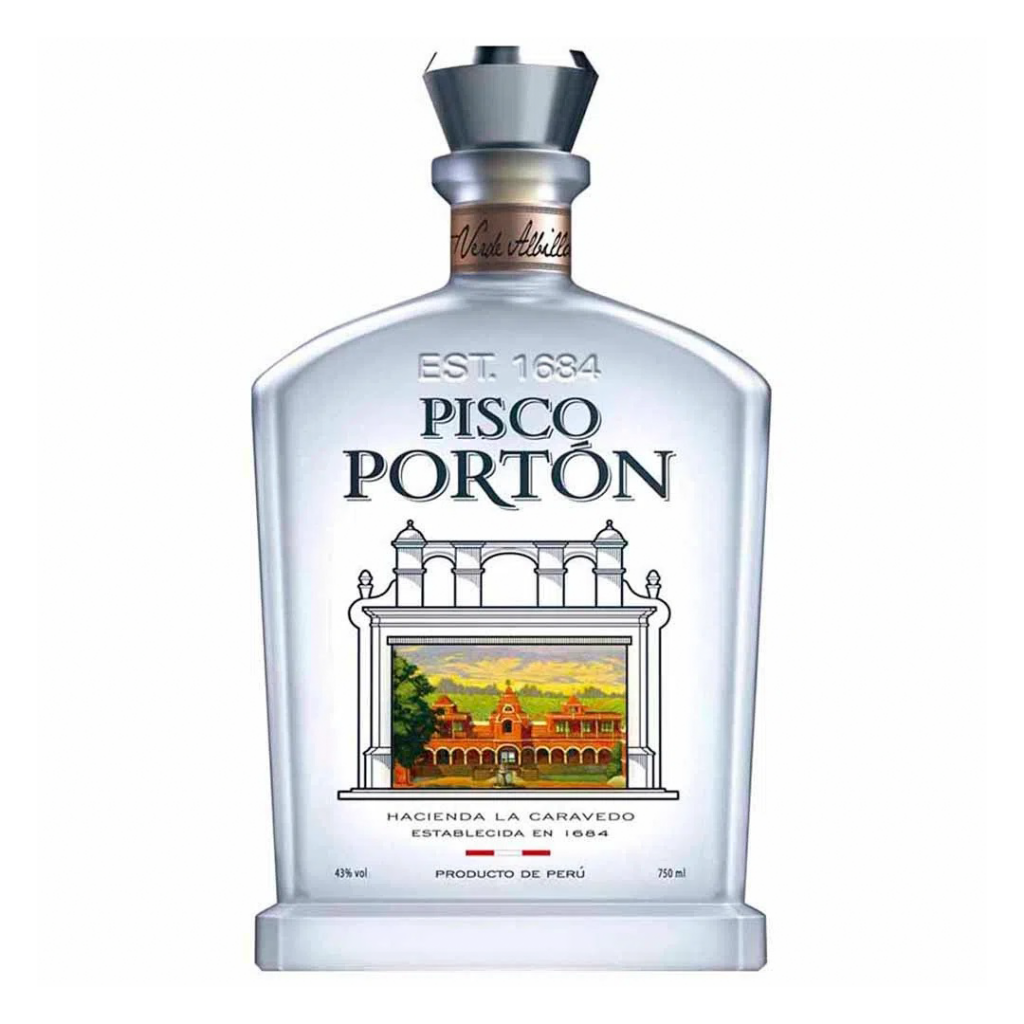 Torontel: These are the sweetest grapes and give the pisco a fruity taste with slight hints of cinnamon and lavender. This variety grows best in the coastal valleys of the south.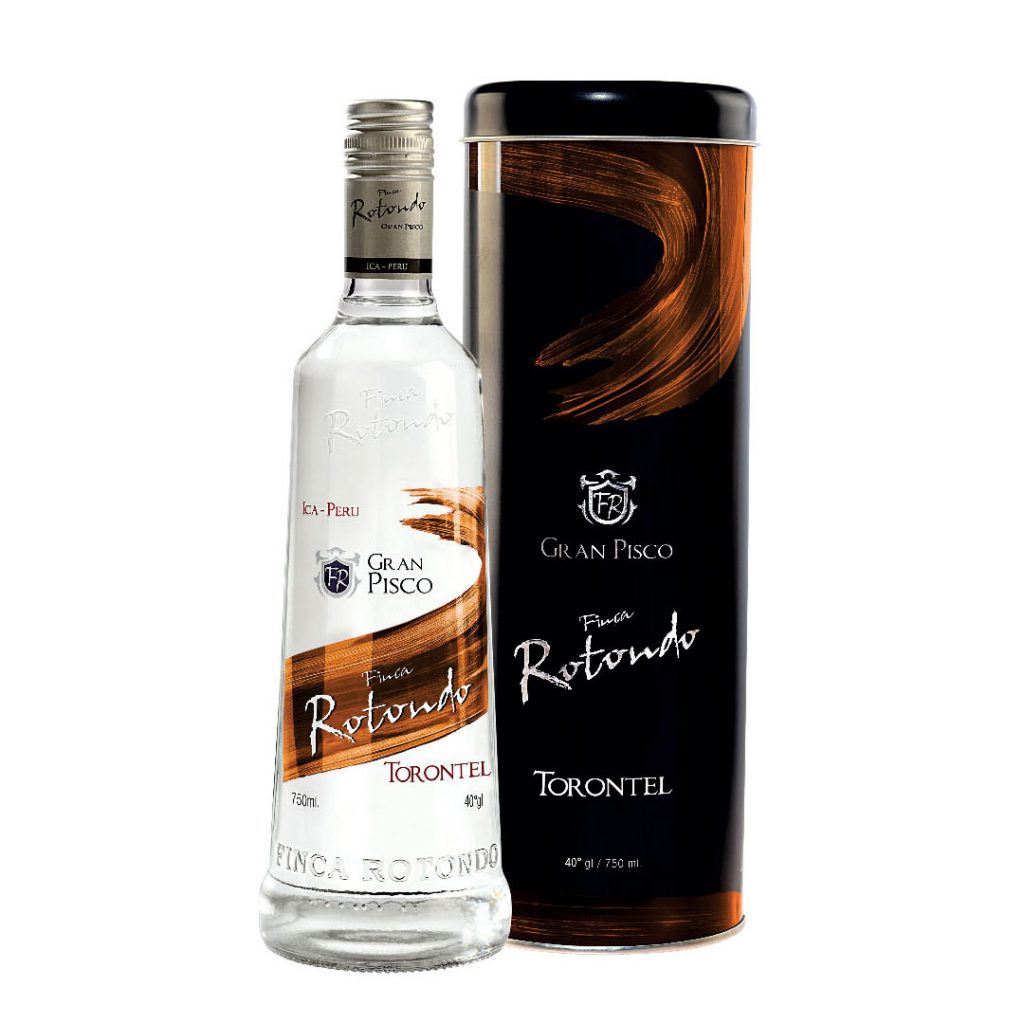 Moscatel: The grapes in this variety make the most delicious pisco if you want to drink it pure. This pisco has a delicate flavour that lingers on your tongue with a taste of citrus, vanilla, nuts, and spices.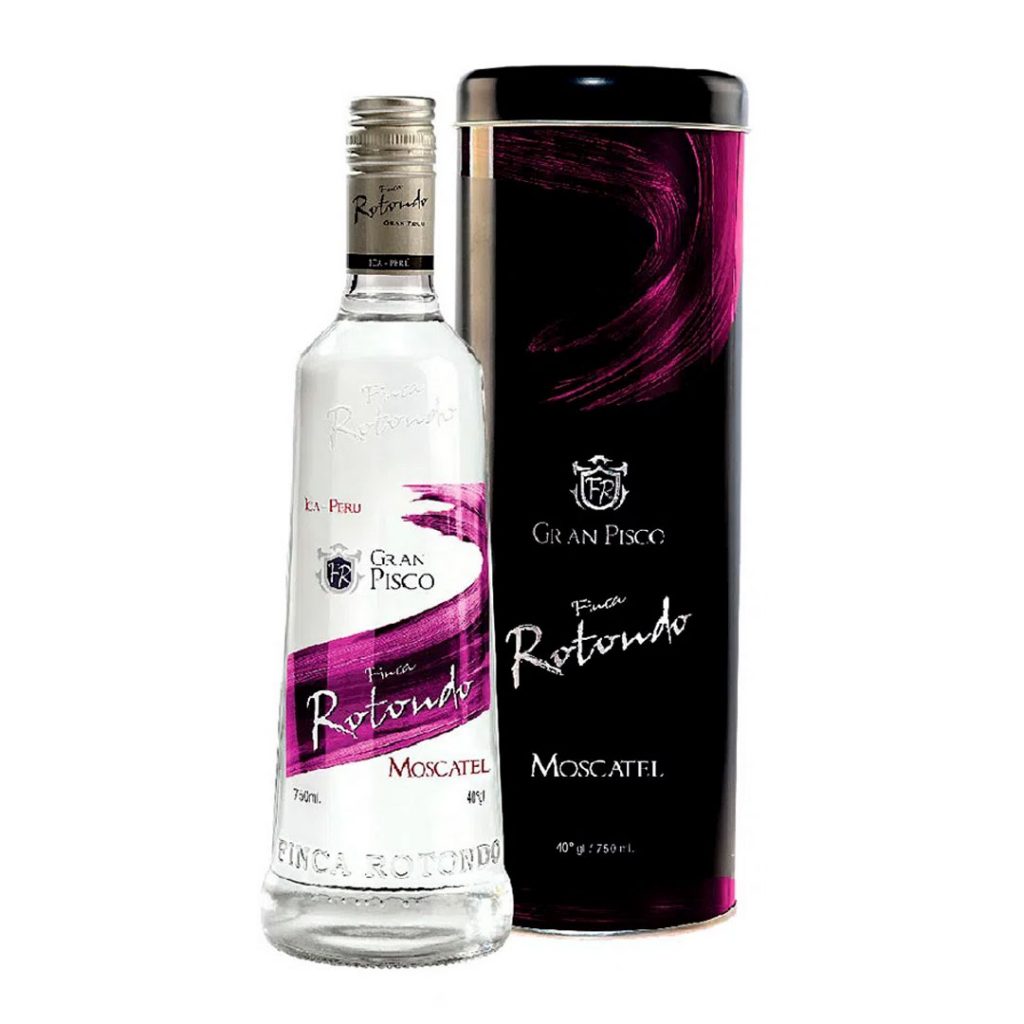 Non-aromatic Grapes
Quebranta: This variety is made by a mutation of different black grapes that are mainly grown in the Ica region. Around 80% of all pisco that's made to be sold is this type.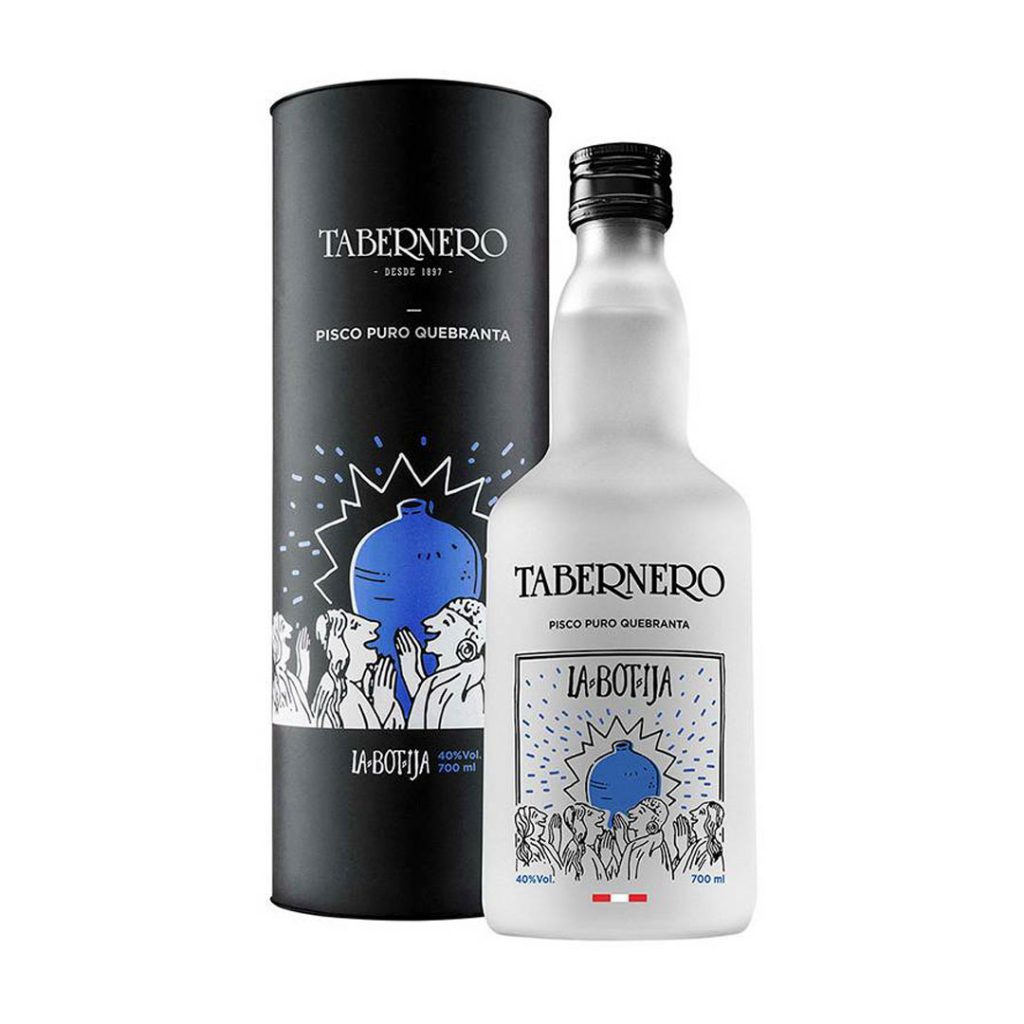 Negra criolla: This black grape is usually grown in Arequipa and sometimes Tacna or Moquegua.
Mollar: These grapes are very sweet and pink, and are similar to the negra criolla. They only grow in Ica.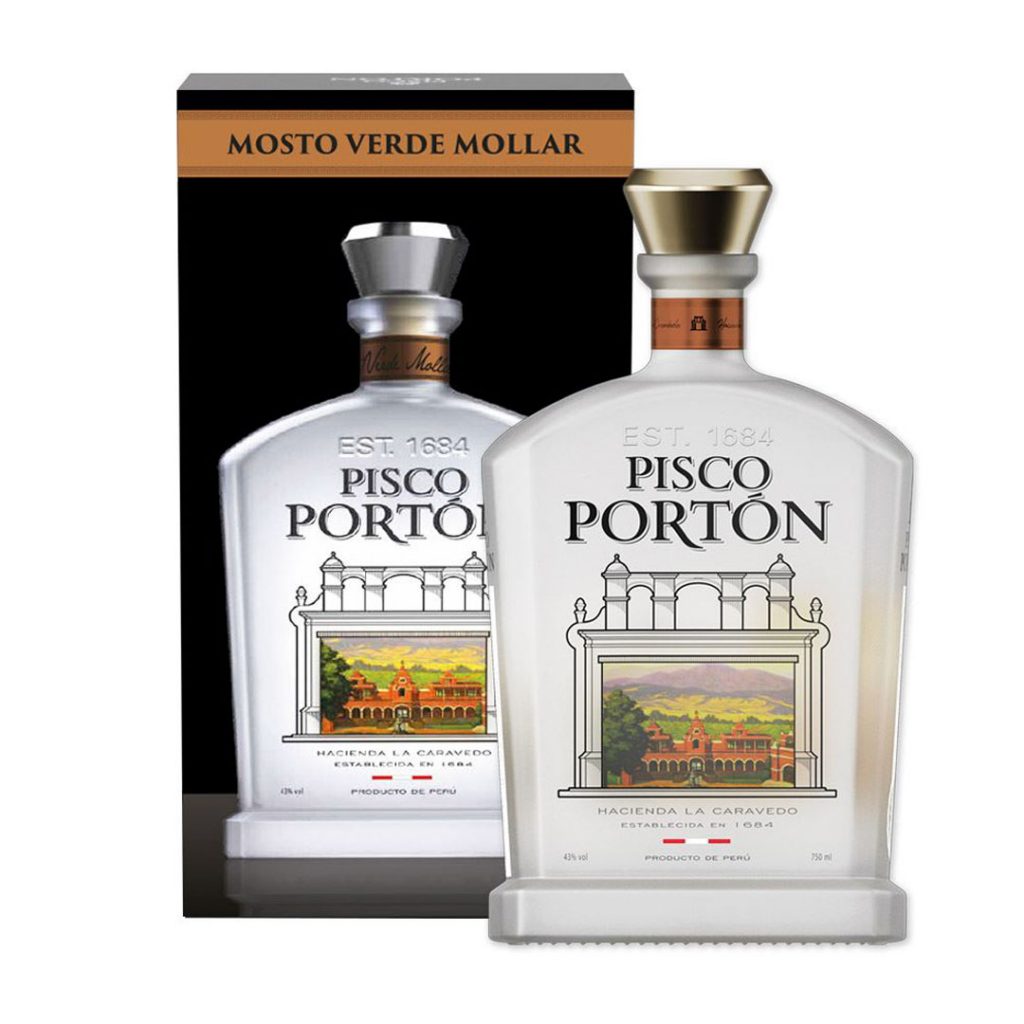 Uvina: These are tiny purple grapes that tend to be found in valleys to the south of Lima.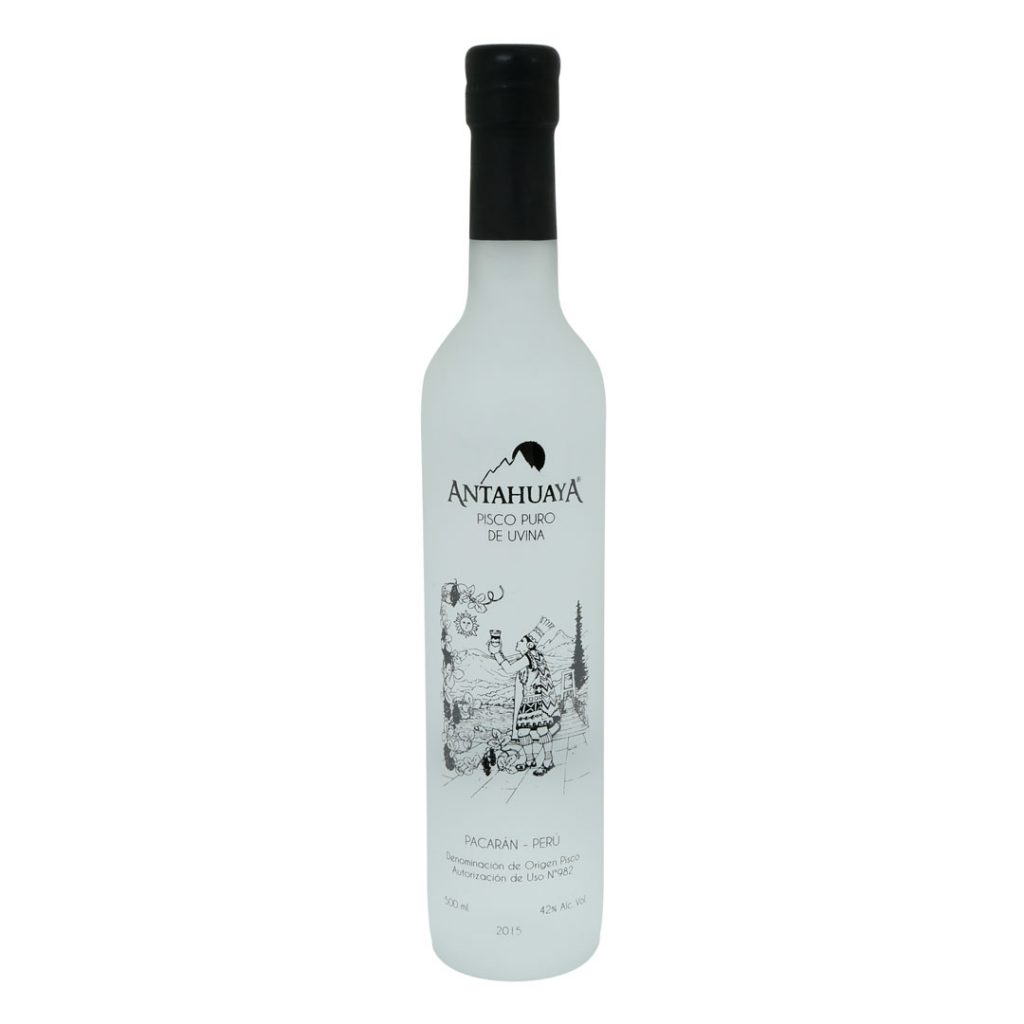 Types of Pisco in Peru
Now we'll look at the different types of pisco in Peru that can be made by using different mixes of the grape varieties above.
To begin with, you have pure pisco. This can be made from any one of the eight varieties and really shows off the character of each grape. When shopping for the liquor, you'll easily notice a pure pisco because it will say on the label.
Non-aromatic piscos boast a complex flavor and tend not to overpower the senses. For example, to make the perfect pisco sour, most cocktail makers will opt for a quebranta.
Aromatic grapes, however, provide a more fruity taste that lingers on your tongue. For other cocktails, like the chilcano, italia is a great choice.
If you stumble across mosto verde pisco, this means that it's made from a fresh grape juice that hasn't finished the fermentation process completely. This means that there hasn't been enough time for the sugar in the grapes to turn into alcohol before distillation. More grapes need to be used to reach the correct ABV percentage, which makes mosto verde more expensive than other options.
Lastly, we have acholado pisco that's made from a variety of grapes. Before distillation, the grapes must be mixed together. It doesn't matter which varieties are used, making acholado pisco more varied in taste. Many pisco producers experiment to see what flavors work best.
Are There Health Benefits to Pisco?
It might surprise you, but yes there are plenty of health benefits from pisco. It can do you a lot of good in small amounts. Below we look at how.
Like many products from Peru, it contains antioxidants and helps in reducing the risk of many diseases, including cancer and diabetes.
If you have a cold or the flu, pisco can be used to combat the symptoms.
It's great for your stomach and can help with gastroenteritis, diarrhoea, and other digestive problems.
It can help make your skin remain looking young and healthy by combating signs of aging.
It helps to purify your body and has diuretic properties.
It's good for fighting heart disease and other issues with your ticker.
It has a whole heap of vitamins and minerals that make it nutritious for your body.
Where Can I Buy Pisco in Peru?
You can find pisco all over Peru. Most bars and restaurants sell pisco sours and you can find a bottle in most shops. We recommend buying it in a supermarket where it costs a little less. Shopping at the airport will significantly affect the price of the product you buy. Pisco can make a great gift for friends and family back home or be a great addition to your liquor cabinet for when you fancy a pisco sour one day.
Popular Pisco Cocktails
Here are a few of the best pisco cocktails for you to taste or try making them at home for friends and family.
Pisco Sour
Chilcano
Machu Picchu
Algarrobina
Te Piteado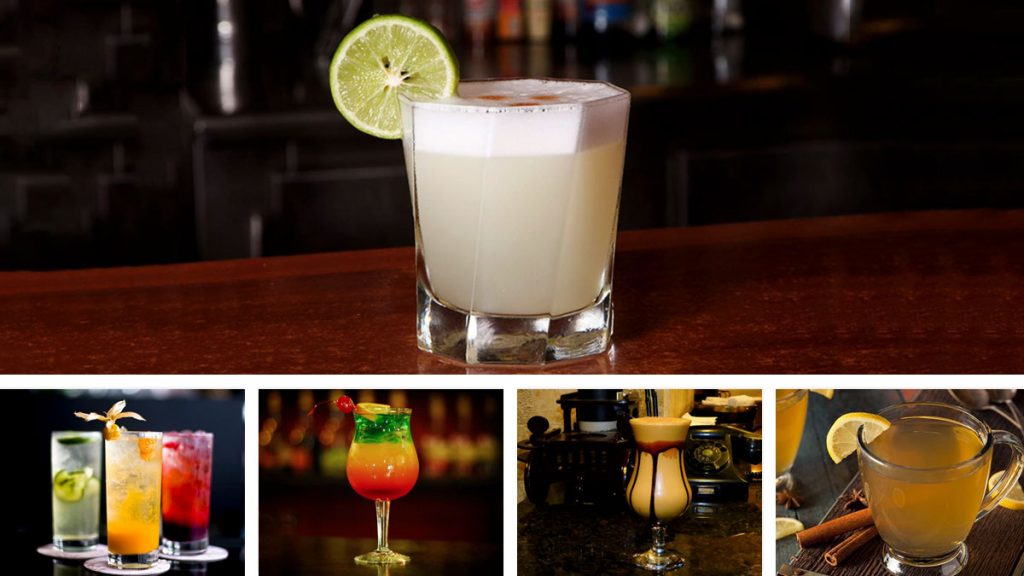 The Pisco Sour in Peru
We couldn't tell you about the amazing spirit of Peru without letting you in on the recipe to the perfect pisco sour. It's the most delicious combination of sweet and sour and once you try one, you'll be rushing out to buy a bottle of pisco to make your own.
Pisco Sour Ingredients
50ml pisco
50ml lime juice
50 ml sugar syrup
1 egg white
Ice
Angostura bitters
Method
Pour your pisco of choice (we recommend quebranta), lime juice, and sugar syrup into a blender or a cocktail shaker. Add your egg white and a handful of ice (4-5 cubes). If you use a shaker you'll need to shake vigorously for about 30 seconds. In a blender, mix for 10 seconds. Then, you'll need to strain it into your glass. Add two or three drops of Angostura bitters to finish it off and voila!! You have the perfect pisco sour.
---
---
You might also like
---