There's no denying that Peruvian gastronomy is one of the best in the world, but you can't enjoy a meal without pairing it with a tasty beverage. The national drink of Peru is the Pisco Sour, but there are also a whole host of alcoholic and non-alcoholic options for you to try, and many are unique to the country.
The range of beverages on offer reflects the wide array of ingredients available in this produce-rich country as well as local customs and fascinating history. Some of these have been around since the Incas!
In this article, we'll talk about the following 13 typical Peruvian drinks:
You might have come across some of them before unknowingly, and you don't need to come to Peru to try them. Most of them can be prepared at home, and we'll tell you how.
So, without further ado, we'll tell you all you need to know about these Peruvian drinks.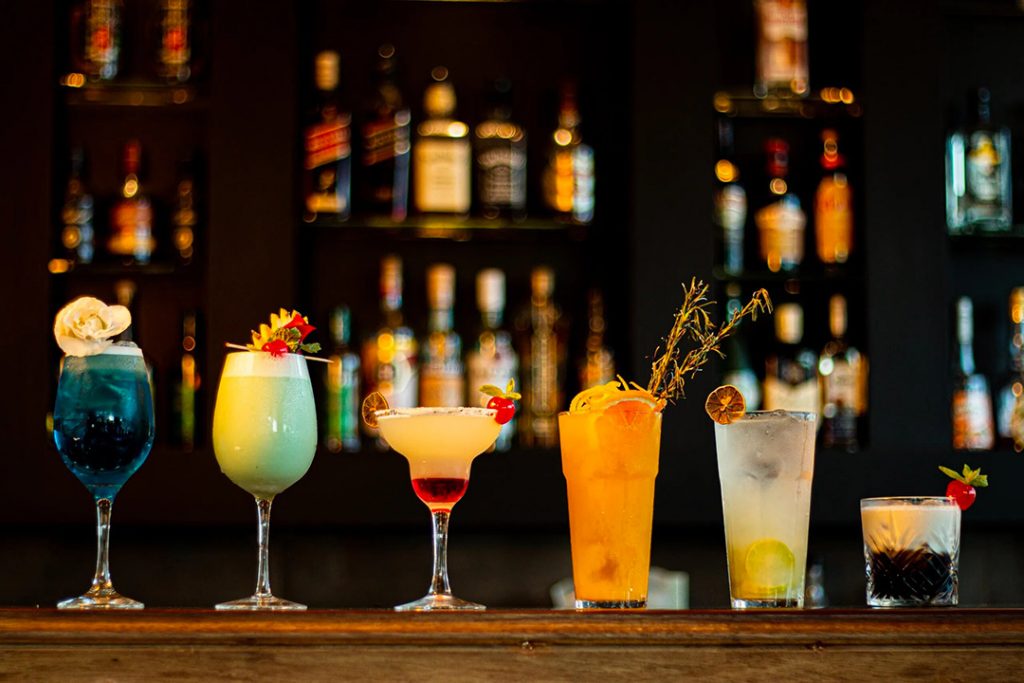 Alcoholic Peruvian Drinks
Let's start with some of the most delicious and popular alcoholic drinks on offer in Peru.
Pisco Sour
This is, without a doubt, one of the most popular drinks in Peru. Whether you're a local or a visitor to the country, we're sure you'll enjoy your fair share. It even has its own holiday on the first Saturday of every February, and pisco has its own on the fourth Sunday in July.
Pisco is a type of brandy made from grapes in a few select regions of the country. The pisco sour is a strong cocktail, but the delicious citrusy flavors make it easy to drink. You can't miss this drink when you come to Peru.
How to Make a Pisco Sour
You'll need:
2 oz pisco
2 oz lime juice
2 oz sugar syrup
1 egg white
Ice
Angostura bitters
You'll need either a shaker or a blender, in which you need to add the pisco, lime juice, and sugar syrup. Add the egg white and 4-5 ice cubes, then blend or shake. After straining into a glass, add 3 drops of Angostura bitters.
Chilcano
Another classic Peruvian cocktail is the chilcano. It's a very refreshing alternative to the pisco sour and isn't quite so strong. It's easier to make as well, so is something you can easily whip up at home and enjoy in the sun. This cocktail has a whole week dedicated to it in Peru.
Lime juice and ginger ale are mixed with the pisco for a fizzy and zingy sensation for your tastebuds. You'll notice that many bars offer variations on the drink in different flavors by infusing pisco or adding a dash of juice, such as strawberry, passionfruit, and even coca.
How to Make a Chilcano
You'll need:
2 oz pisco
0.5 oz lime
Slice of lime
Ginger ale
Angostura bitters
Ice
Add 5-6 ice cubes to a tall glass and one or two slices of lime. Pour over the pisco and lime juice, and then top up with ginger ale. Add two or three drops of Angostura bitters to the top, and you're ready to enjoy.
Algarrobina
The last pisco cocktail on our list is the Algarrobina. It's a thick, creamy cocktail that's almost like a dessert and is a perfect alcoholic treat. The defining ingredient is the honey from the carob tree (Algarrobo).
It's a type of egg punch, a little like eggnog, and is full of proteins and minerals. The molasses-like syrup is sweet, so you don't need to add a lot of sugar. In Peru, they use it to drizzle on fruit salads and other desserts or to whizz in with a frappuccino.
How to Make Algarrobina
You'll need:
1.5-2 oz pisco
0.5 oz cacao liquor
1 oz Algarrobo honey (carob syrup)
1 egg yolk
4-6 oz evaporated milk
0.5 oz sugar syrup (if necessary)
Ice
This one is easy to make as everything goes in a blender. You just need to make sure you add everything in the correct order; egg yolks, pisco, milk, Algarrobo honey, ice, and then sugar syrup to taste. Decorate it with a cinnamon stick or powdered cinnamon.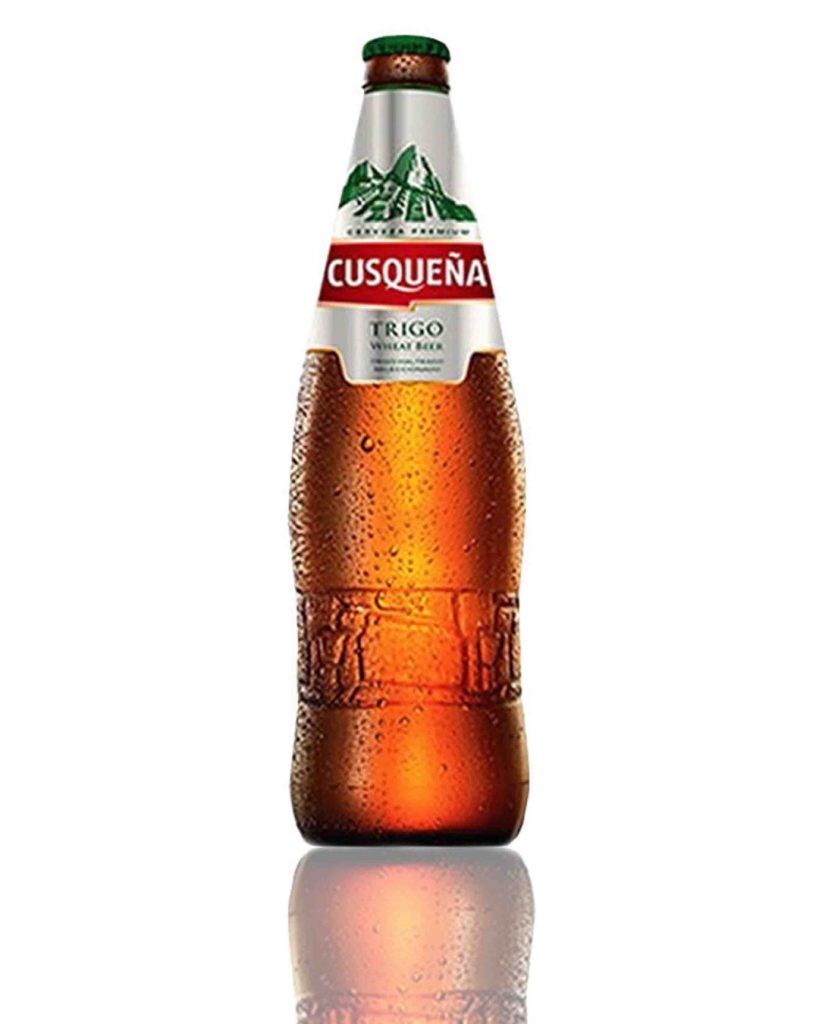 Beer
Like most countries across the globe, Peruvians enjoy a cold beer. You'll find a variety of lagers that are consumed more than anything else, including Cusqueña, Pilsen (the oldest beer in Peru), and Cristal. You'll find them in most restaurants and bars to try, and each part of Peru has different ones they enjoy.
The craft beer scene is also growing fast in Peru, with breweries popping up all over the country, many of which you can visit, take a tour around, and enjoy tasting the beers. A lot of breweries have already won international awards, so things are looking promising for the future of Peruvian craft beer.
Wine
Perhaps surprisingly, Peru offers many delicious wines. They don't export a lot, which is why you likely haven't tried any of them, but they are extremely noteworthy. Some reputable vineyards include Santiago Queirolo and Tabernero.
The most prominent region in Peru for wine is in Ica, which is also where a lot of piscos are made. Grapes grow extremely well in this climate, and there are many varieties to create different wines. You'll find lots of popular options, such as cabernet sauvignon, malbec, sauvignon blanc, and chardonnay.
Chicha de Jora
If you want to taste a drink that's centuries old and is a type of beer, but doesn't resemble your regular lagers or stouts in the slightest, then chicha de jora is an excellent choice. It's thought that this drink was the Incas favorite and is made by fermenting corn.
The beverage made up an important part of Inca religious ceremonies and festivities. One tradition is still in place today, in which you pour a little on the ground before you drink it for Pachamama or Mother Earth. It's low in alcohol and is sold in 'chicherias,' which you'll spot a mile off from a blue or red flag on a pole outside.
Frutillada
This is a different take on chicha de jora. It's made in a similar fashion but adds strawberries to the mix to give it a fruity and sweet twist. It's very common in Cusco and the Sacred Valley of the Incas if you want to try it.
Both frutillada and chicha de jora are served in huge glasses, almost as big as a human head. You'll need a strong pair of hands to lift this one!
Non-Alcoholic Peruvian Drinks
Now to learn a little more about non-alcoholic Peruvian drinks.
Inca Kola
Now, if there's one drink that'll stand out to you, literally, it's Inca Kola. It's bright yellow, and you'll see it in every restaurant, bar, and shop in Peru. It's made by the Coca-Cola country and tastes a little like cream soda or bubblegum. Peruvians absolutely love the stuff, and they'll often order it to drink with a meal.
The soda was first invented in Lima in 1935 by Jose and Martha Lindley, who wanted to create a drink for the anniversary of Lima. It's been part of many patriotic campaigns in the country and has enjoyed huge success. However you feel about the color of this drink, you've got to try it once when you're here.
Chicha Morada
This has to be the most refreshing soft drink in Peru and is another one that locals absolutely love. It's made with purple corn, lime, sometimes other fruits, cinnamon, and cloves. You boil it all together, except the lime, and then add sugar and lime juice to taste.
You'll see this drink everywhere in Peru, and it's sometimes the only soft drink without gas on a menu. You can buy it ready-made in bottles from a supermarket or order it at a restaurant. You'll even find it being sold in bags for 1 sol on the street. If you can find purple corn near to where you live, give it a try back home!
Limonada
It's not tough to decipher what this drink entails. You got it. It's lemonade! Only with a twist. Limes are much more abundant in Peru than lemons, so this one is made with them. This makes it a little sourer than you might be used to, but this can easily be fixed with a little more sugar.
After chicha morada, this is the second most popular soft drink. You'll find it on most menus, and it can be extremely refreshing on a hot day. You can order by the jug in many places to share amongst a few people.
Emoliente
This hot drink is a real warmer-upper on the colder evenings in Cusco. You'll find it being served by street vendors with a big cart and lots of bottles of different colored liquids. The base tends to be a barley tea to which you add other flavors.
Emoliente tastes warm, fruity, and sweet and is also excellent for your health. It has many healing powers due to the variety of natural herbs used. It's definitely a unique drink that you can only find in Peru and one that you should try if you get the chance.
Mate de Coca
One hot drink you'll almost definitely try on your trip to Peru, especially if you go up to high altitude, is mate de coca or coca tea. Coca leaves have been consumed since before the Incas, and now drinking a coca leaf-infused tea is a popular way to combat feelings of altitude sickness and to give you more energy when you're at a high elevation.
The tea is excellent for trekking to Machu Picchu, and a cup of this warm beverage early in the morning will get you going for the day. You'll also find that the locals chew on coca leaves, and they have a very important spiritual meaning to many people who live in Peru, particularly in the Andes.
Fresh Fruit Juice
You might not think that fruit juice is a particularly Peruvian drink, but they do make some of the most delicious fresh juices you'll probably ever try. In Peru, there's such a wide range of fruits, and they use them in a variety of ways. Some of the best options are mango and orange, mixed fruit juice, or strawberry and milk.
If you want to enjoy a huge juice (about 2 and a half glasses worth!), we recommend you head to one of the local markets. You can enjoy real fresh fruit juice that's easily enough for two people for just a couple of dollars. You'll also find juices at many cafes and restaurants. You can mix and match with the fruits of your choice and try them all. They're super healthy, and you can replace sugar with honey or go without if you wish.
Quench Your Thirst With These Peruvian Drinks
There you have it; the 13 most typical Peruvian drinks that you'll find everywhere in Peru but not many other places. You can try to make some of them at home or perhaps even find them at the store or online.
When you're in the country, try as many as you can along with some of the best food in Peru. You won't be disappointed, and you'll be pleased you had the most Peruvian gastronomical experience possible!
---
---
You might also like
---