You're planning your trip to Peru and you want to make sure a visit to the fantastic Inca citadel of Machu Picchu is part of your itinerary. Depending where you're traveling from, you'll want to know how to get there. We're here to help you with plenty of information on how to get to Machu Picchu from various places in Peru and the world.
Getting to Machu Picchu from Aguas Calientes
Aguas Calientes is the very small town that sits at the base of Machu Picchu. Once you've made it here you're already very close. There are two ways to head up to the site, and for both, a very early start in the morning is required.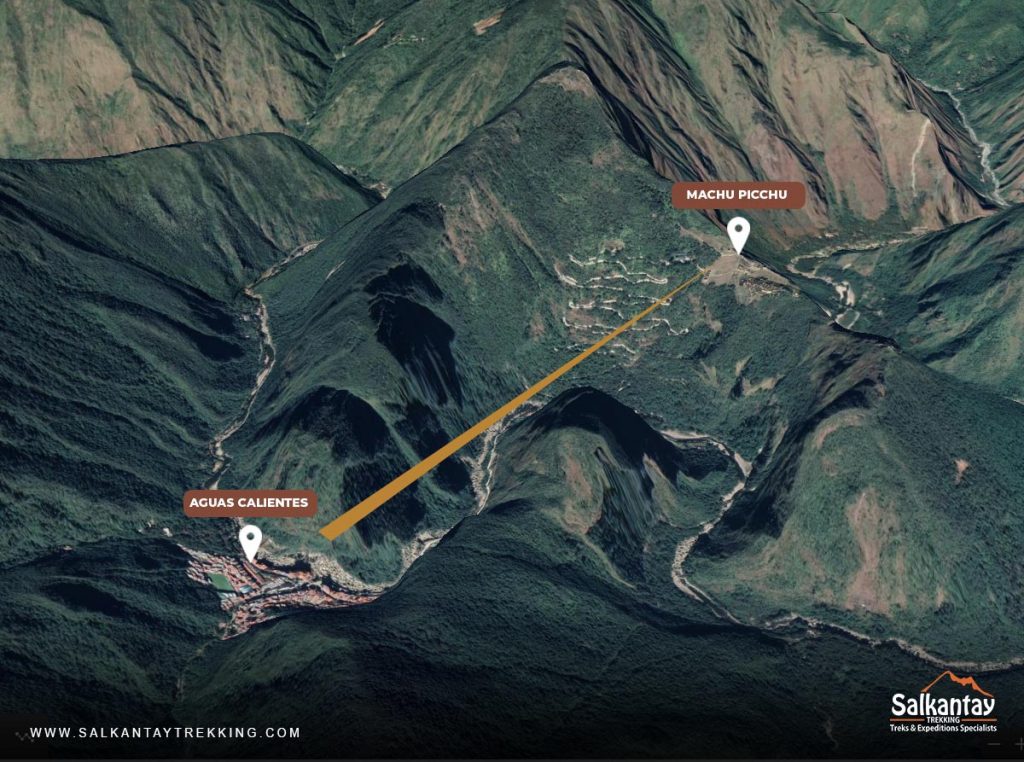 Walk
You may choose to walk up. If you do, you should leave about an hour and a half before the main gates open at 6am. You begin walking through the town and then along a relatively flat road and path. You'll wind through the mountains in the dark, which is very exciting!
Once you reach a bridge at the base, you need to show your passport and tickets and you'll be allowed in to start climbing the almost 2000 steps. This can take a while and also take its toll on your legs. Don't worry, though. There are spots to rest on your way up and there's no need to rush.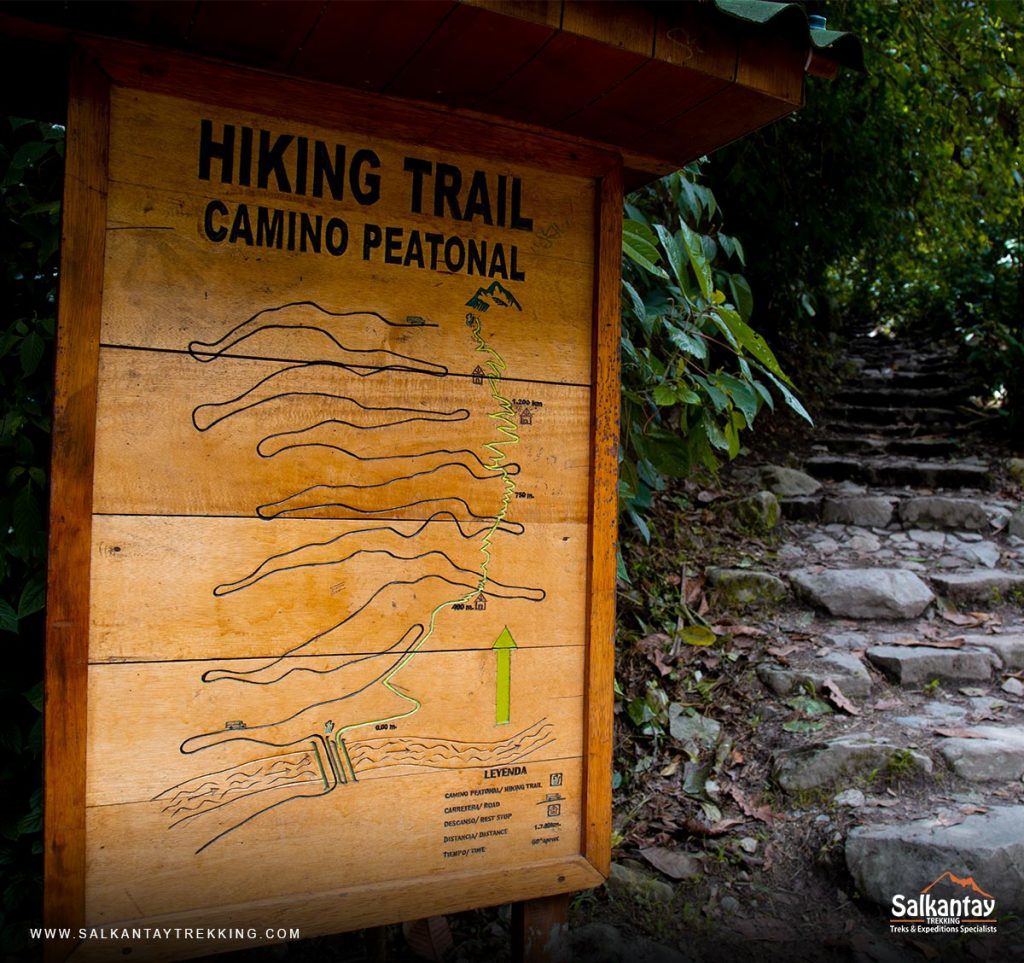 Bus
If you're tired out from your trek or don't think you feel like hiking up, you can opt to go on one of the buses that leave from the town. It's best to get there as early as possible to be one of the first in the queue.
This bus is $12 to go up and is faster than walking. It winds left and right up the mountain until you get to the entrance to Machu Picchu. You can also get the bus back down for another $12 if you wish.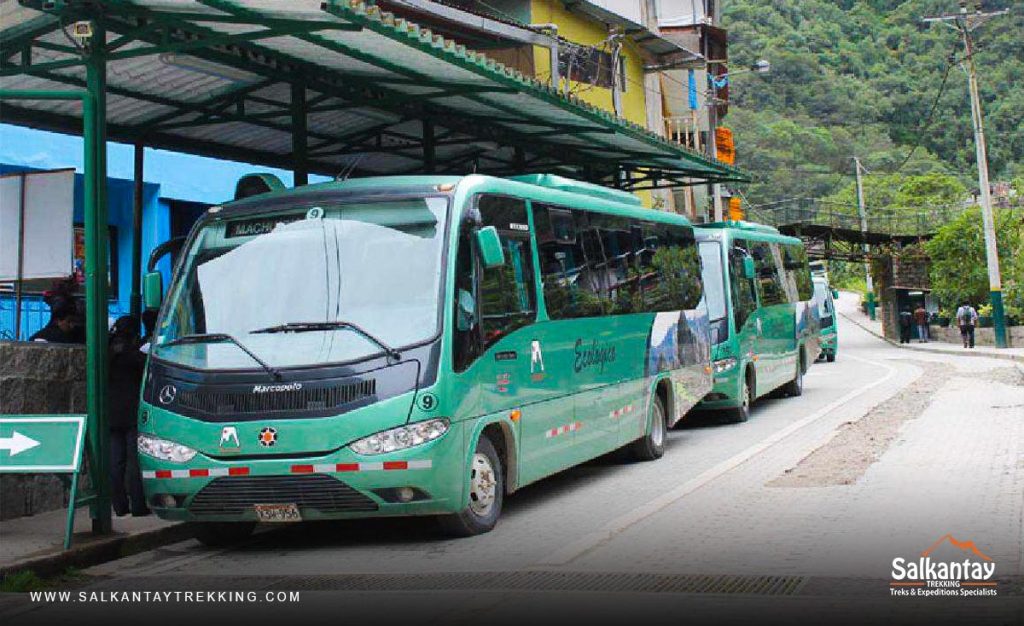 Getting to Machu Picchu from Cusco
Cusco is the closest big city to Machu Picchu and is where most of the visitors will be coming from. There are a few ways to get to the archaeological site, so let's take a look.
Trek
This is a very popular way to travel to Machu Picchu and there are a wide variety of trails on offer. You can go through a tour agency to make sure everything is organized for you. There are options from just 2 days and up to 8 days long, meaning there's something suitable for all kinds of hikers,
You'll usually be picked up from your hotel early the first morning to take you to the starting point of your trek, where you'll then walk for the number of days selected to Aguas Calientes and Machu Picchu. Some of the most popular treks include the Salkantay Trek and the Inca Trail.
Car
Another option if you don't have so much time and are looking for an economical option is to go by car or bus. You can opt for a taxi/private car, a mini van, or a local bus. You need to make sure you get to Hydroelectric, from where you'll need to walk along the train tracks to Aguas Calientes for around 2-3 hours. If you don't want to walk, you can opt to board the train for the last part.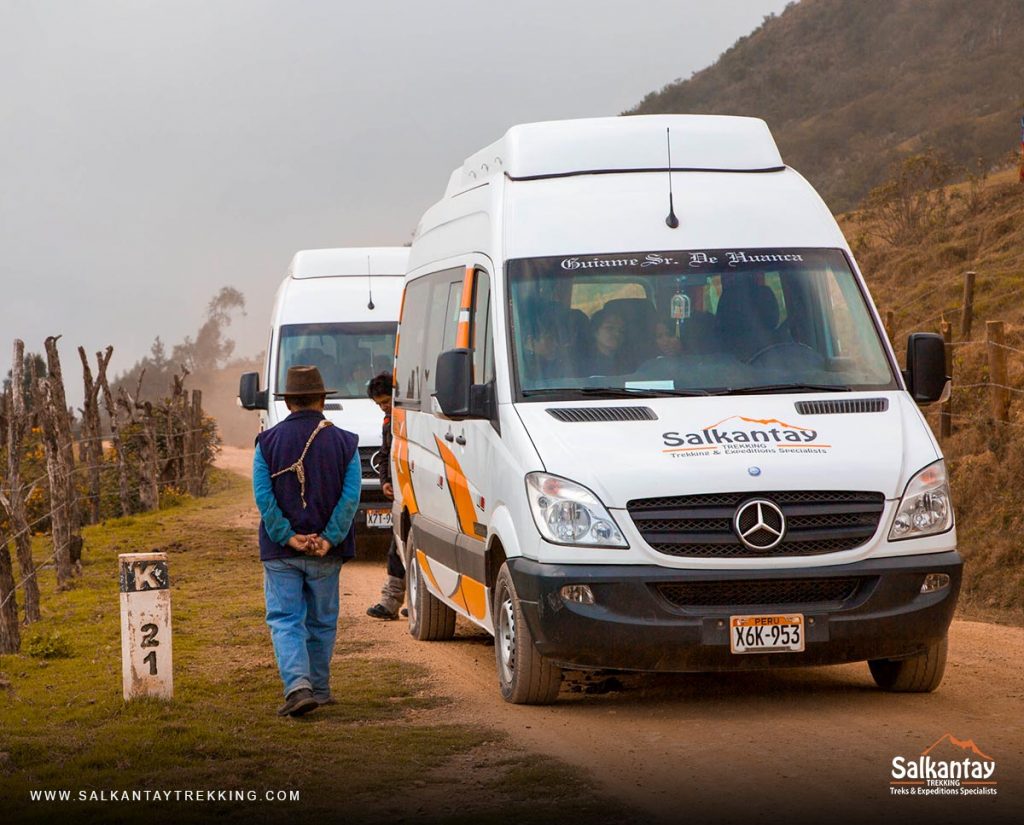 Train
The fastest option and often the one taken by those who only have a couple of days is to go by train. There are two companies that run to Machu Picchu, IncaRail and PeruRail, that depart from 3 stations. San Pedro, Poroy, and Ollantaytambo. The one you choose will depend on the time you're able to go and your personal preference.


Getting to Machu Picchu from Hydroelectric
Walking the Train Tracks from Hydroelectric
As mentioned a little earlier, once you get to Hydroelectric you can walk along the train tracks. This is a very picturesque hike as you're surrounded by lush jungle and high mountains. It takes around 2-3 hours and is flat, so isn't too difficult.
Make sure you have some water as it's hot in this region, and perhaps some snacks to keep you going until you get to Aguas Calientes to eat.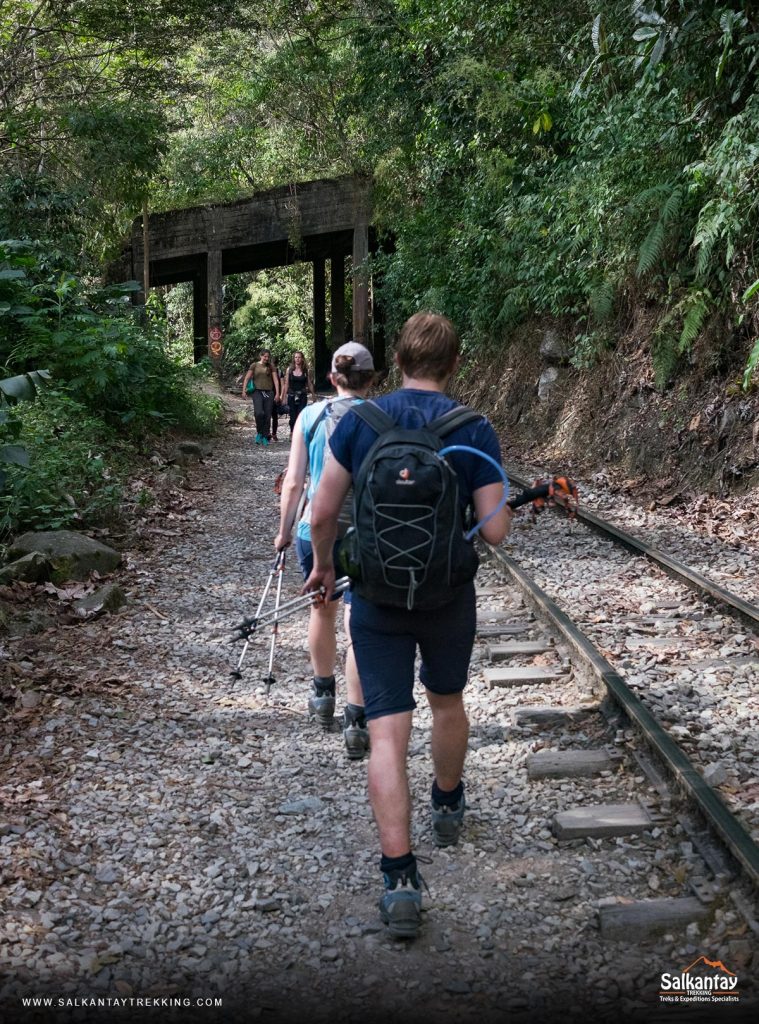 Getting to Machu Picchu from Lima
Most visitors that come to Peru will stop in Lima, the capital, first. Sometimes it's just for a couple of hours or sometimes they stay there for a few days first. Before you start to head to Machu Picchu you need to get to Cusco. Once there, you can opt for any of the above options to get to Machu Picchu. So, how can you get from Lima to Cusco?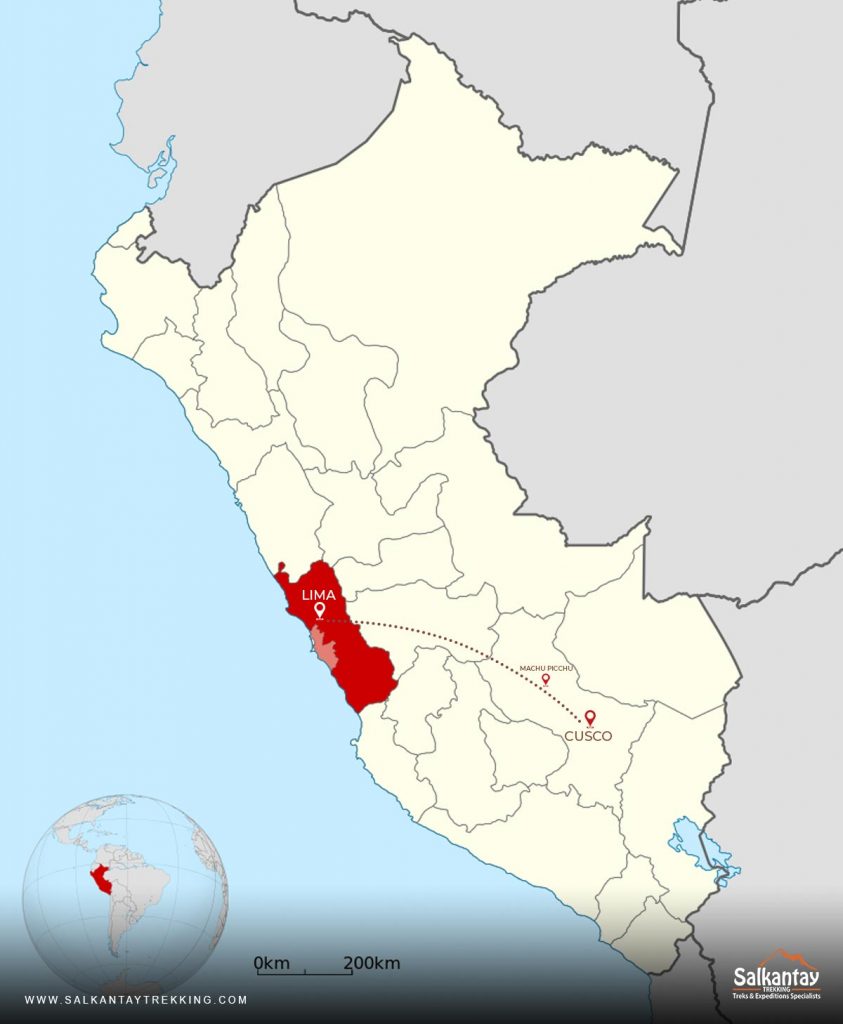 Plane
By far the easiest and fastest option is to go by plane. It takes just over an hour and is an enjoyable flight above the mountains below. Getting a window seat is a great idea as you'll see the Andes as you fly towards Cusco. It's an exciting arrival to say the least! The cost of a ticket can be a little expensive, though. It's a good idea to research costs first and check out the different airlines before you buy.
Bus
The other option that visitors go for is to travel by bus. This, however, takes a lot longer. Up to 24 hours! It is a lot more economical, though. There are different options ranging from cheap to luxury buses with food, tv, and wifi included.
Although the trip is long, you get some great views from your window as you head up into the mountains. Take plenty of snacks and water for the many hours.
Getting to Machu Picchu from Arequipa
Arequipa is another city where a lot of travelers visit before heading to Cusco. It's a beautiful city with lots to see for tourists. From here, you have 3 options to get to Cusco. Again, from there, you can choose to take any of the above options to get to Aguas Calientes.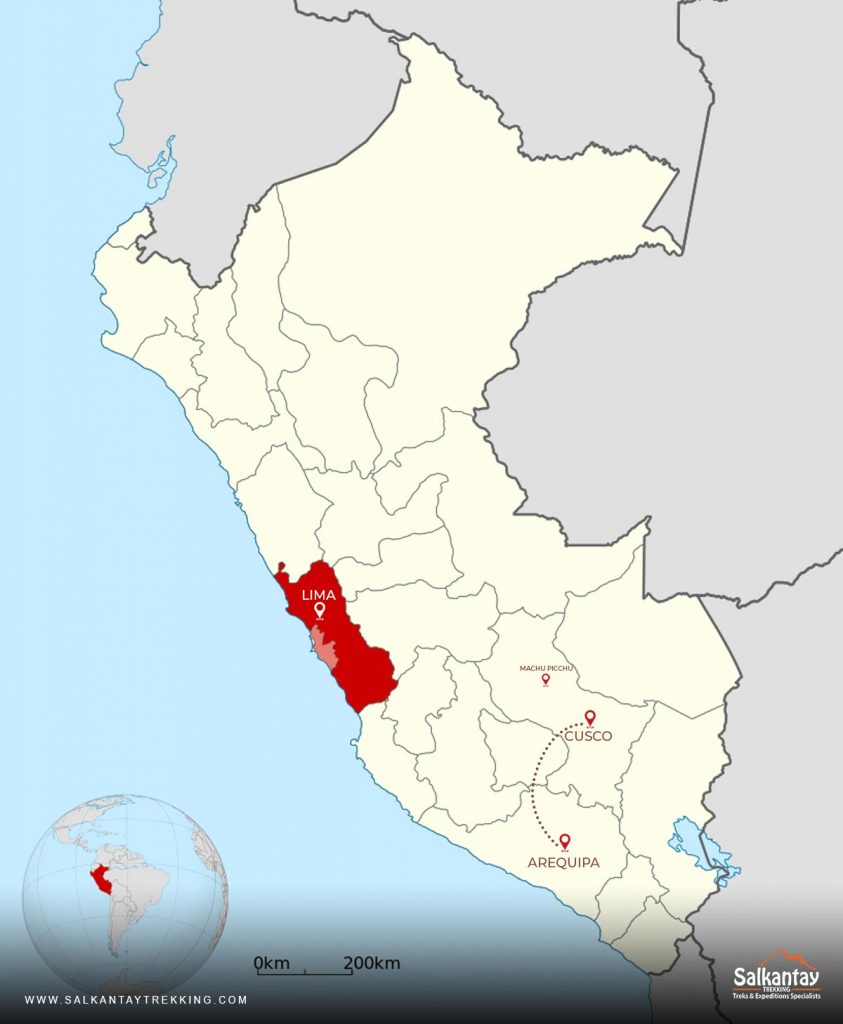 Plane
You can also fly from Arequipa to Cusco, and it takes a little more than an hour. Just like from Lima, though, the costs are fairly high, so check different dates to see if any are cheaper. You'll get the excellent view out the window again and enjoy seeing Cusco come into sight as you slower lower to the ground.
Train
The Belmond Andean Explorer train takes you on a fantastic journey with some excellent views from Arequipa to Cusco. You also get to stop in Puno and visit Lake Titicaca on the way. The price tag is relatively high, but it's worth it. The train is extremely comfortable and is one of the highest routes in the whole world.
Bus
Buses from Arequipa tend to be more popular than the planes. This is due to the lower cost as well as the fact that it can be done overnight, so you don't miss any days of your vacation traveling. It takes around 11-12 hours and you get some lovely views when you awake in the morning.
You'll find varying types of bus again from cheaper to more expensive that include all the extras you could want.
Getting to Machu Picchu from Any Country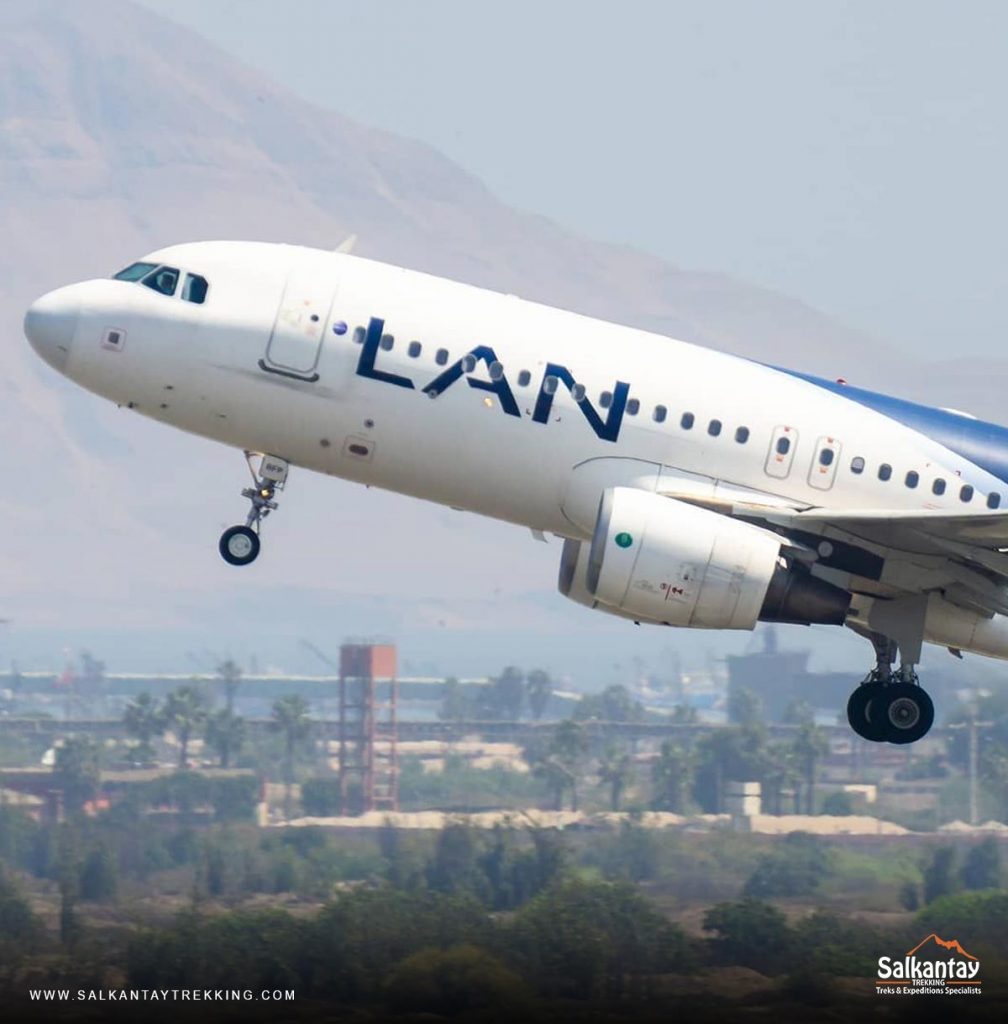 When considering how to travel from your country of origin, the most likely will be by plane. You'll find different prices throughout the year. It's likely that from May to October they will cost more as that's the high season in Peru.
Most international flights come in through Lima, and then you can take an internal flight to Cusco. However, some flights that go via Colombia, Chile, or Bolivia, are able to land in Cusco.
Another option is to go by land on a bus if you're already in one of the neighboring countries. There are plenty of services that will get you to Lima, Arequipa, or Cusco.
Once you're in the country, you can choose from the many options already mentioned to get to Machu Picchu. Now, enjoy your trip!
---
---
You might also like
---