Peru is a country connected by walking trails, probably none of which are new. Ancient history was played out along these ancestral paths, and modern man continues to use them to go about his daily business. Some were intentionally built of stone with engineering prowess and manual labor. Others are dirt paths that were trodden down from years of use walking up and down the mountains.
What they have in common is that they are surrounded by, undoubtedly, some of the most beautiful landscapes on the planet! This country has an infinite number of spectacular treks to explore, but possibly the most rewarding hikes Peru offers are those that lead to our beloved Wonder of the World. The World Travel Awards has named it the "Best Tourist Attraction in the World" for several years. Of course, I'm talking about UNESCO's champion, The Historical Sanctuary of Machu Picchu!
Trekking to Machu Picchu is definitely the best way for an able-bodied traveler to get to the citadel. The surrounding mountains were a huge part of Inca culture, and spending time in them will amplify your experience once you actually get to that important site. There are several trail options available to take advantage of this once-in-a-lifetime opportunity!
Here are the 7 best treks to Machu Picchu:
1. Inca Trail
Typical Length: 4 days
Difficulty: Moderate
The Inca Trail, or Qapaq Ñan, is a 700-year-old network of roads that were built to connect the Inca Empire from one end to the other, stretching across 6 South American countries! It was a huge factor in the empire's success as it allowed both military mobilization and communication via chaskis, the messengers who ran across these trails.
Today's most well-known portion connects the Sacred Valley of the Incas to the original entrance of Machu Picchu at the Sun Gate above the city. This is the portion you'll hear referred to as the Inca Trail today, and it's won an insane amount of recognitions and awards worldwide. It's a one-of-a-kind ancestral trail bathed in history, and it's the only hike that enters Machu Picchu from the Sun Gate. You'll enjoy seeing the cloud forest from an insider's perspective and visiting archeological sites only accessible by foot!
Because of its popularity, there are a lot of restrictions, requirements, and important things to know before you go. Check it out!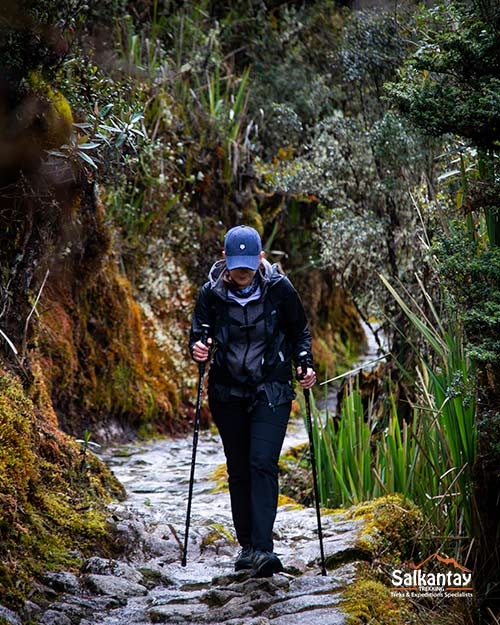 2. Salkantay Trek
Typical Length: 5 days
Difficulty: Challenging
Per National Geographic, the Salkantay Trek is one of the six best alternative treks to Machu Picchu, as well as one of the top 25 hikes in the world. I agree! It boasts more eco-diversity than the Inca Trail and is cheaper, less crowded, and less strict. The expedition offers the best of both worlds. It starts among the grandeur of the Andes' sacred snowcaps and glacial lakes and makes its way to the tropical jungle and cloud forest. You'll even get to visit one of Cusco's top destinations, Humantay Lake.
The landscapes on this trail will leave you with your mouth wide open, your camera full of surreal photographs, and your heart content. On top of all that, the Salkantay Trail offers an opportunity to enjoy exotic glamping, and that can really change your experience completely! If you decide to do this trek, be sure you know how to prepare so that you can have the best experience possible!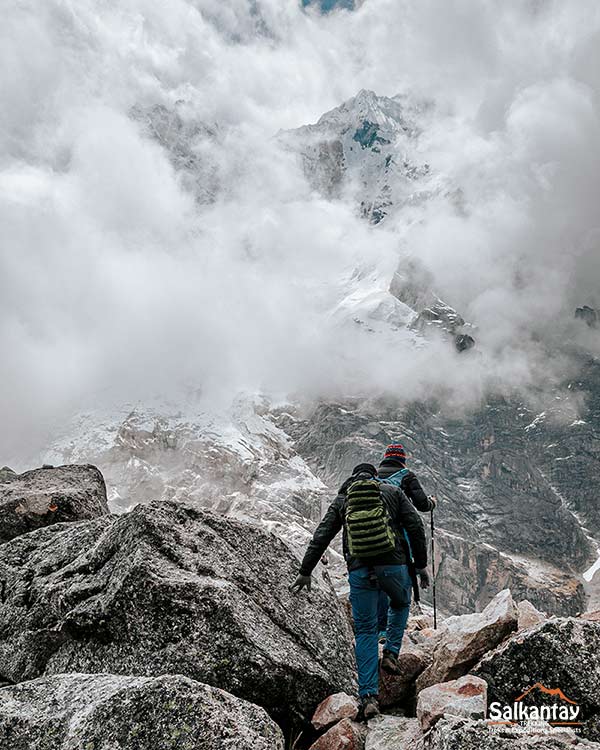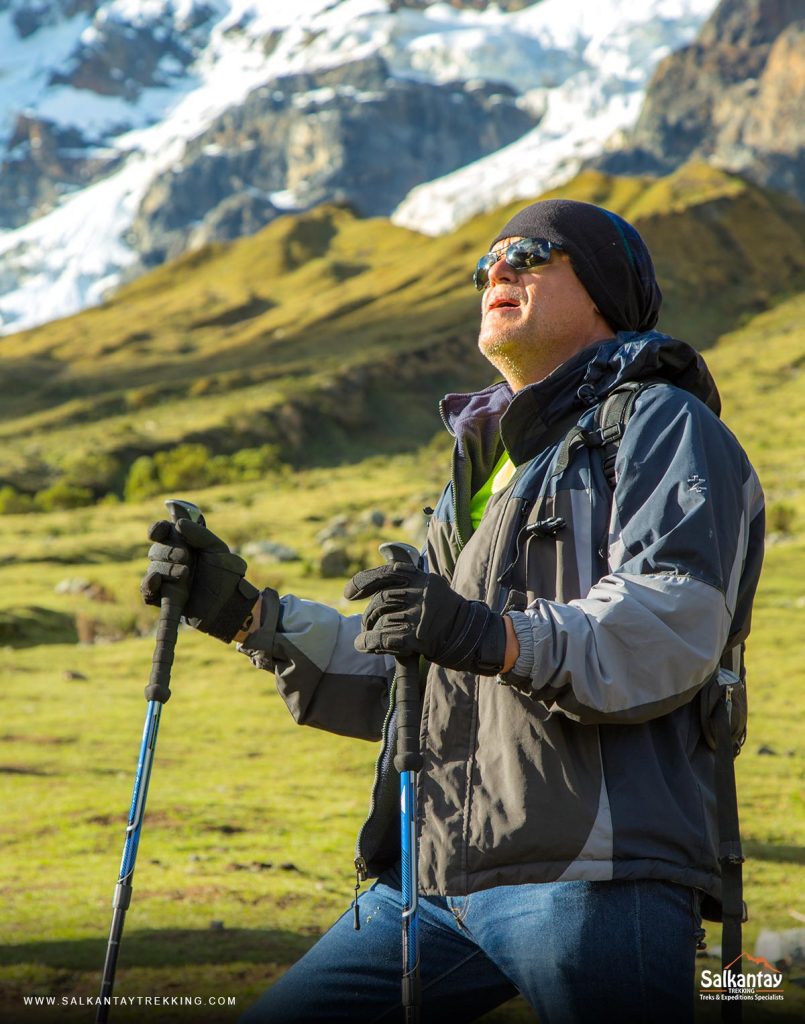 3. Lares Trek
Typical Length: 4 days
Difficulty: Moderate
The Lares Trek is another of National Geographic's six best alternative treks to Machu Picchu and is even less crowded than Salkantay. This trail's claim to fame is that it provides an opportunity to observe genuine rural life in the Andes. The Lares Valley is home to local farmers and artisans, and along the trail, hikers will interact with them as they go about their tradition-dense daily life: herding, weaving, cooking, etc.
The stunning backdrop of this scene is snowy Mount Veronica with its glacial lakes, waterfalls, rivers, native trees, and colorful valleys. At the start of the trail, in the town of Lares, you'll find medicinal hot springs to relax in before the trek.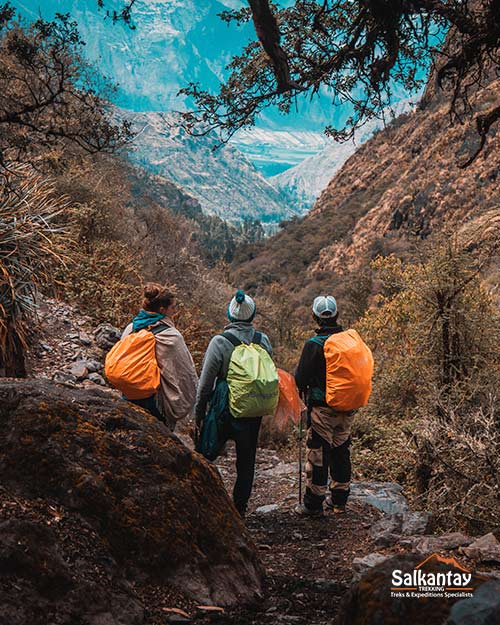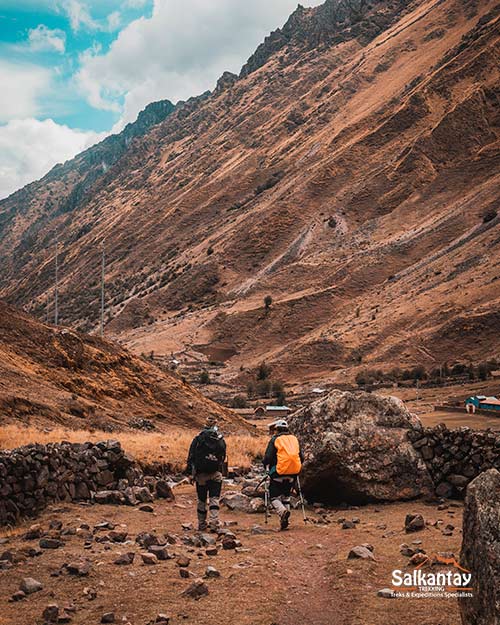 4. Ancascocha Trek
Typical Length: 5 days
Difficulty: Challenging
This is a really special trek, sometimes called the Hidden Inca Trail or Super Inca Trail. As per the nickname, it twists its way through the towering Andes on the original Inca Trail. It was one of 20 Hiker's Dream Treks written about by National Geographic. It could very well be the best alternative trek to Machu Picchu as it's very remote and extremely scenic. It's Peru's best-kept secret, full to the brim of spectacular Andean landscapes, untouched by human hands.
You'll enjoy a high, free-falling waterfall, meander along a charming, rumbling river in open valleys and then challenge yourself to cross over snowy mountain passes before descending into the cloud forest. Of course, we can't forget the trail's namesake: the dazzling Ancascocha Lake! The trail is absolutely mind-blowing! And you'll have it all to yourself, except for llamas, alpacas, condors and the locals.
5. Huchuy Qosqo Trek
Typical Length: 3 days
Difficulty: Moderate
Here's another hike for you to do without being overrun by other visitors. It's in the Sacred Valley of the Incas near Cusco and leads to an extensive and highly impressive Inca military and administrative center, an archeological site only accessible by hiking. It's situated on a wide plateau overlooking the surrounding snow-capped peaks of the Vilcabamba Mountain Range, and the entire path leading there is a pilgrimage through picturesque scenes of the Andes.
Its name means "Little Cusco," and it's one of the local hikes that uses the ancient Inca Trail and will help you continue to piece together the past as you travel around Peru! This is the only hike to Machu Picchu that starts in Cusco, itself, beginning in the archeological site of Tambomachay.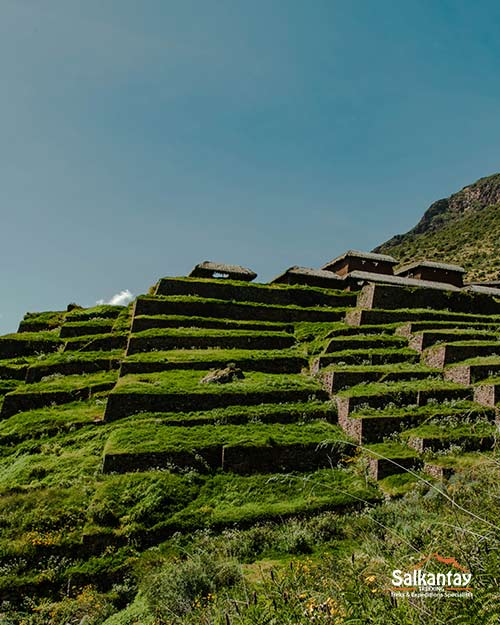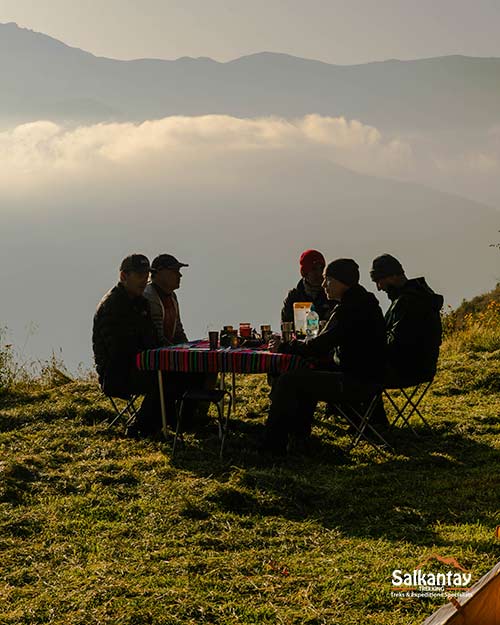 6. Choquequirao Trek
Typical Length: 7 days
Difficulty: Challenging
National Geographic has called this one of the most beautiful hikes in the world and one of the six best alternative treks to Machu Picchu. You'll get to visit the archeological complex of Choquequirao, which means "cradle of gold" in the native language of Quechua. Would you believe its construction is more impressive and extensive than its sister city, the World Wonder? It's only partially excavated, so who knows what the future will hold for this amazing site.
But be warned: this trek's difficulty is akin to that of the hike to Mount Everest Base Camp! It's an incredible historical site, as it was one of the Inca's last refuges as they retreated into the jungle to escape the Spanish conquistadors. Only multi-day trekkers are able to experience this place. After visiting the site on day two, you'll follow in the footsteps of the Incas in their last days, further into the cloud forest across the mountains.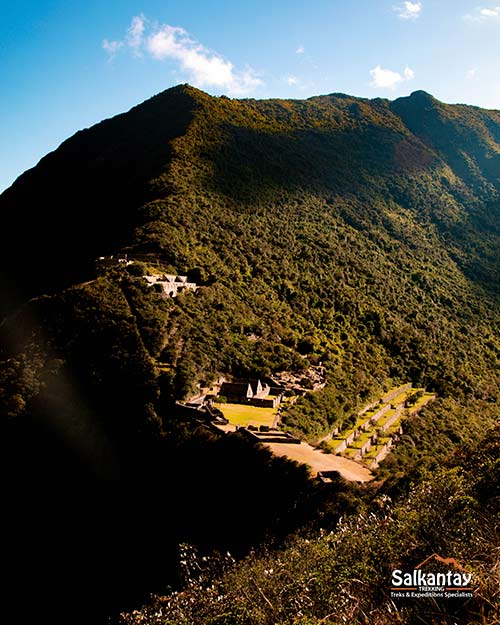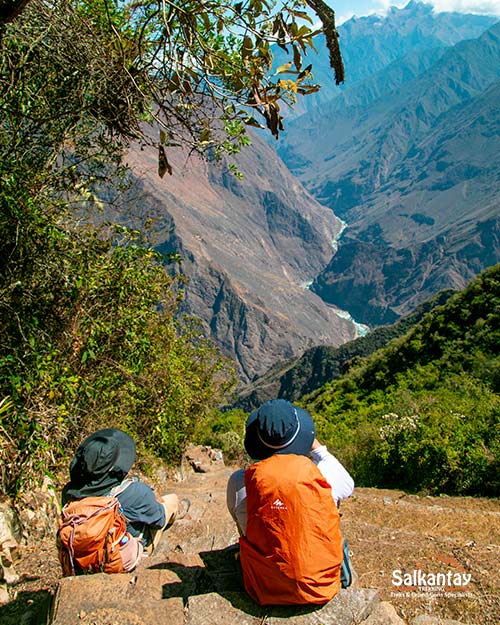 7. Inca Quarry Trail (also called the Cachicata Trail or Chaski Trail)
Typical Length: 4 days
Difficulty: Moderate
This trek has various names, but it's another of the top six alternative routes to Machu Picchu on National Geographic's list and a great option for avoiding crowds. It's unique in that hikers can visit lesser-known Inca archeological sites only seen by other hikers and locals, as well as visit the Cachicata quarry where the famous giant stones of Inca construction projects were collected. You'll start off visiting a tall waterfall and the Racaypata site perched atop it before continuing to traverse the mountains and valleys near Ollantaytambo.
You'll enjoy interacting with locals who live in the area and observing Andean life up close. The most picturesque moment of your hike will be when you stand inside one of the Incas' Sun Gates: the perfect frame for the imposing ice-capped Mount Veronica before you.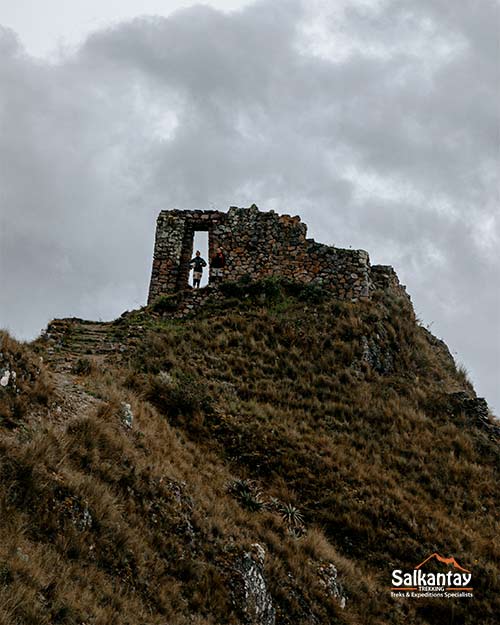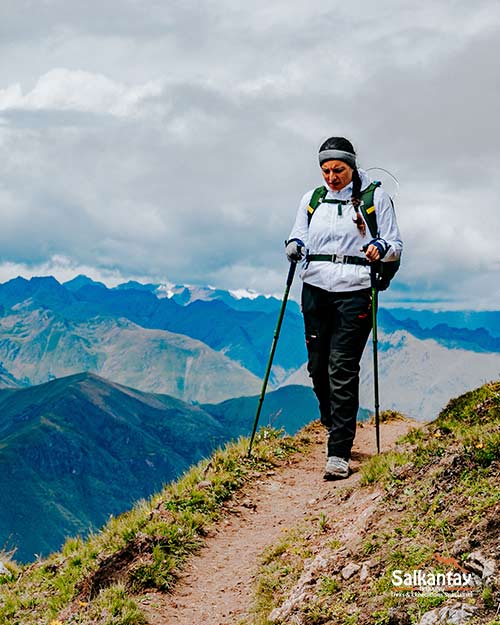 BONUS:
Inca Jungle Trail
Typical Length: 4 days
Difficulty: Moderate
This is an adrenaline-pumping adventure that gets you to Machu Picchu not only by trekking but also by biking, rafting, and ziplining through the cloud forests of the Andes! For a beautiful mixture of the adventure sports Cusco offers, grab a helmet and hang on for the expedition of a lifetime! To top it all off, you'll get to spend some time soaking in Cusco's best hot spring Cocalmayo in Santa Teresa. This trail will give you an intimate connection with Mother Nature, and you won't want it to end!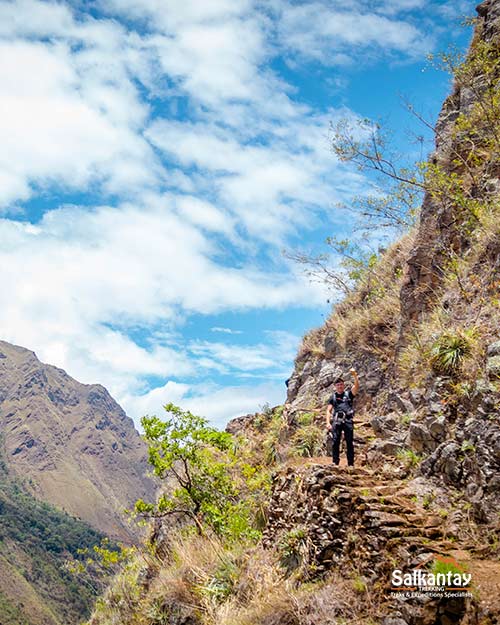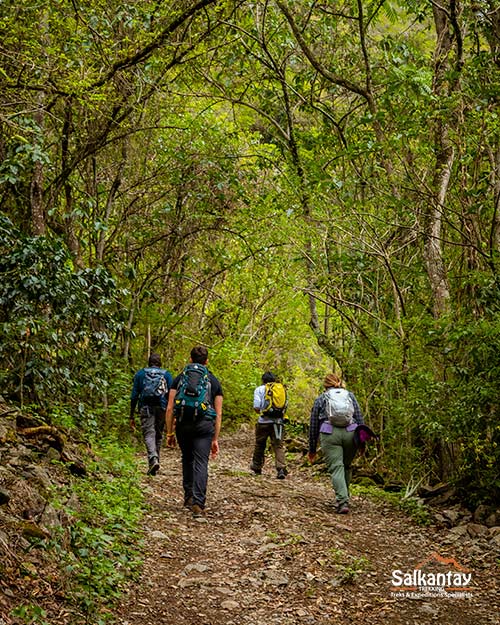 Take Your Pick!
No matter which of these unforgettable experiences you choose, it will be unbelievably breathtaking and exciting! There's no other feeling in the world that compares to relying on your own two feet to take you to a place like the magnificent citadel of Machu Picchu after crossing through sublime landscapes that most never lay eyes on. You will be so proud of yourself with every step you take on any of these amazing adventures, and the lasting impact of your encounter will stay with you for years to come!
Written by: Bethany Iversen Marrou
---
---
You might also like
---