Picture yourself getting into a relaxing hot pool after days of trekking. Sounds good, doesn't it? Well lucky for you, there are few options in Cusco for you to visit while you are here. Today, we'll discuss which the best 3 to visit are and how to get there. Read on to find out more!
1. Cocalmayo
These are some of the most stunning hot springs you will ever come across. You'll find them in Santa Teresa a little way out of the town. The water is beautifully clear and the setting is perfect; in the depths of a valley with mountains all around and the river running alongside them.
Many trekkers stop there on their way to Machu Picchu and it's the perfect place for a bit of rest and relaxation for your tired muscles. You can also enjoy snacks and a beer there, too! Doesn't get much better than that.
The waters fill up with trekkers later in the day who are often there enjoying sunset with many locals as well. There are 3 pools and the water is a different temperature in each, meaning you can choose the right one for you. It's fresh natural water and has some very calming properties.
How to Get There From Cusco
There are a few ways you can get to the springs themselves if you are leaving from Cusco.
Trekking – There are a few routes that pass through the area to visit the hot springs; Salkantay and Inca Jungle are two that should guarantee you a visit to these gorgeous baths.
By Bus or Car From Cusco to Santa Teresa – A cheaper option and one that many opt for is to go in a bus or shared car from Cusco. It won't take you right to the springs but will get you to Santa Teresa. From there it is easy to get local transport to take you to the baths.
By Train – You can catch a train from Ollantaytambo that will get you to the station known as 'Hidroelectrica'. From there you will need to get a car to take you to Santa Teresa and/or the hot springs.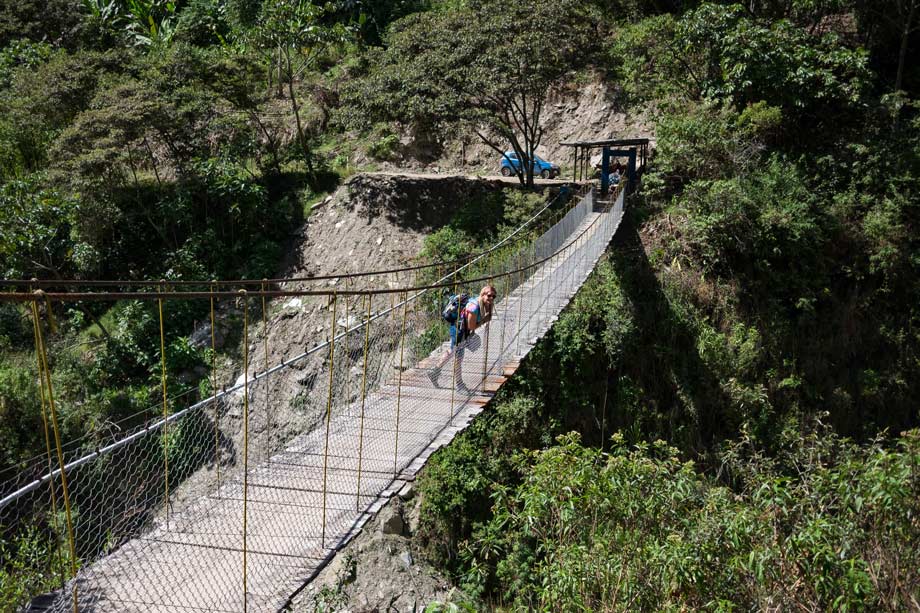 2. Lares
Our second choice for great hot springs are those at Lares. These Incan baths are full of natural hot water from the surrounding hills. The colour is a murky yellow, but this due to all the minerals they contain.
They are said to be amazing for healing properties. In particular, they recommend them for those with arthritis or other joint pains. These are again of varying temperatures and are surrounding by the perfect backdrop of the Andean hills.
Be sure that if you go here on a day trip to take some food with you. There are locals selling small meals outside but it's pretty basic. You will certainly need something if you have any allergies or dietary preferences as they won't cater for those.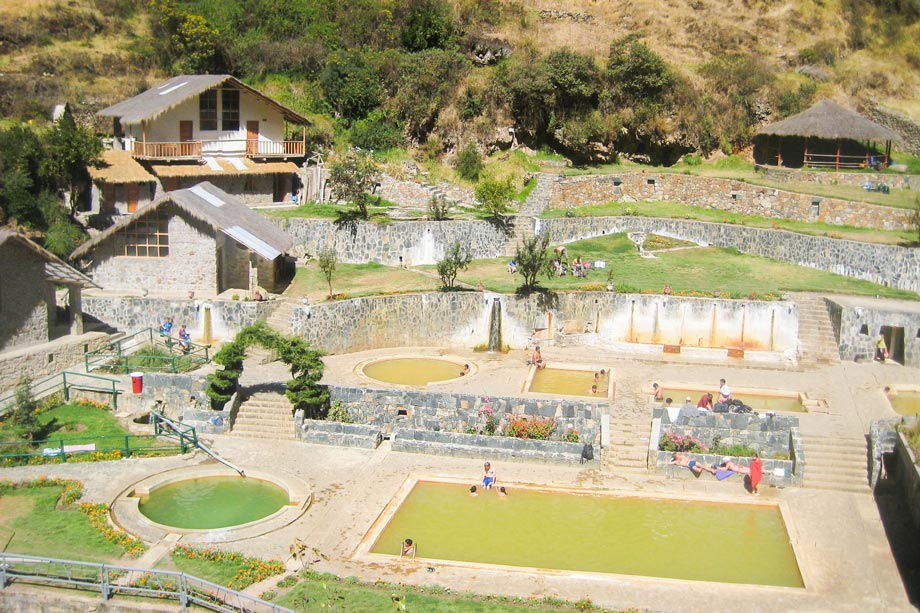 How to Get There From Cusco
To get here there are 2 primary ways.
Trekking – There are specific Lares treks that end up in Machu Picchu. These will stop at the springs on the way to help you rest up to your muscles and give them some TLC before the hard work begins.
By Car – From Cusco you can take a car to Calca. From there, you will need to find another shared vehicle that takes you for another 3 hours to the small town. From there it is a short walk to the hot springs.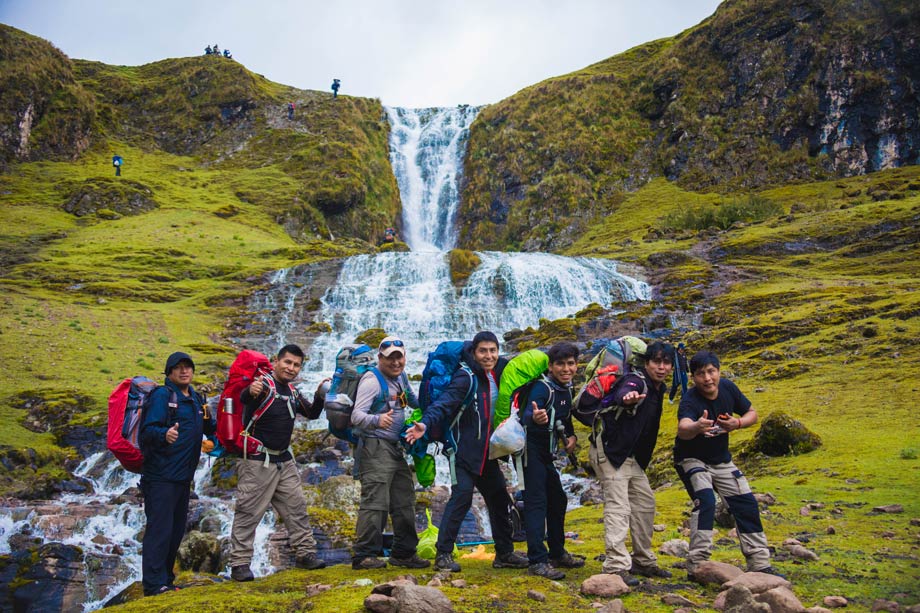 3. Aguas Calientes
This is one of the easiest to make sure you visit! This is because they are in the town at the base of Machu Picchu, and if you are visiting Cusco, it's very likely that you'll be going to the world wonder!
They are a short walk up from the town center and well signed. There are a few pools at varying temperatures and they are beautifully positioned in the middle of luscious green mountains.
There's also a bar at the top where you can wave to and ask them to bring you down a pisco sour while you chill in the water. It's an excellent way to spend the last evening of a trek or to relax in after you've spent the morning at Machu Picchu.
How to Get There From Cusco
Please note that there are no roads that lead to the town of Aguas Calientes, but there are still other ways!
Trekking – Again you can get here through various treks. There are so many that end up in Machu Picchu, so it won't be difficult. You will likely have time to visit the baths the evening before you go up to the archaeological site or after you come down on the last day.
By Train – You can also find trains from Cusco, Poroy, or Ollantaytambo that will get you to the Aguas Calientes train station. This is the best option if you only want to do a one or two day trip and visit the springs as well as Machu Picchu.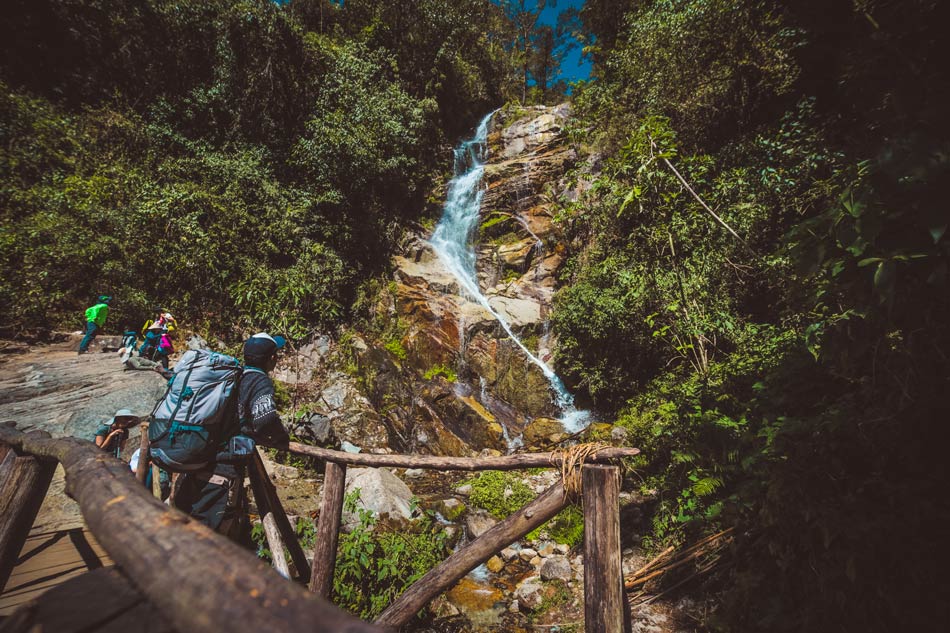 Take a Dip When in Town
Make sure that you visit at least one of these super relaxing spots when you come to Cusco. These are our favorite three, but there are a few other smaller ones. These are the easiest to get to and you are sure to have a wonderful time in them.
A few things to keep in mind before you go.
Take a bit of extra money to pay for the entrance and any food or drink you may want.
Don't forget to take your bathing suit on vacation and take a towel with you to the baths. Most of the time they have suits and towels to rent, but it's always best to have your own.
Be careful when traveling and always check out all the options before you go to find the right one for you.
If you are going via a trek, please be sure to book in advance to avoid disappointment.
Enjoy the medicinal waters and let the hotness rest your tired muscles.
Written by: Liv Palmer
---
---