---
Lares Trek to Machu Picchu 4 Days
The trek from Lares to Machu Picchu of 4 days will provide you with a magical and breathtaking experience that you'll never forget
Lares Trek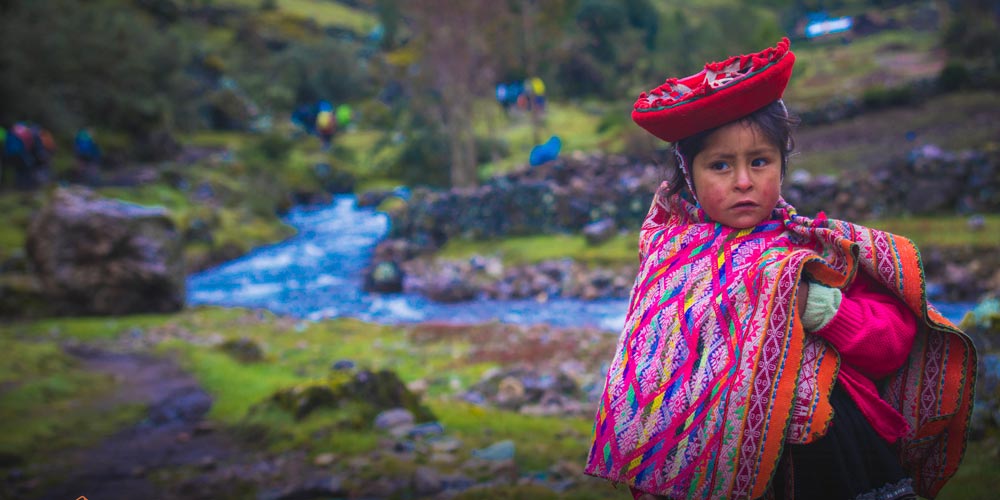 Lares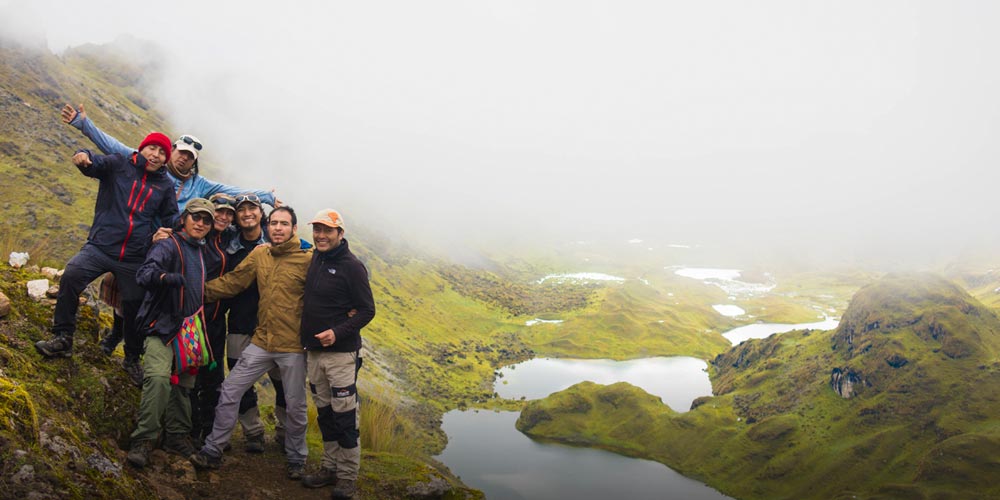 Trek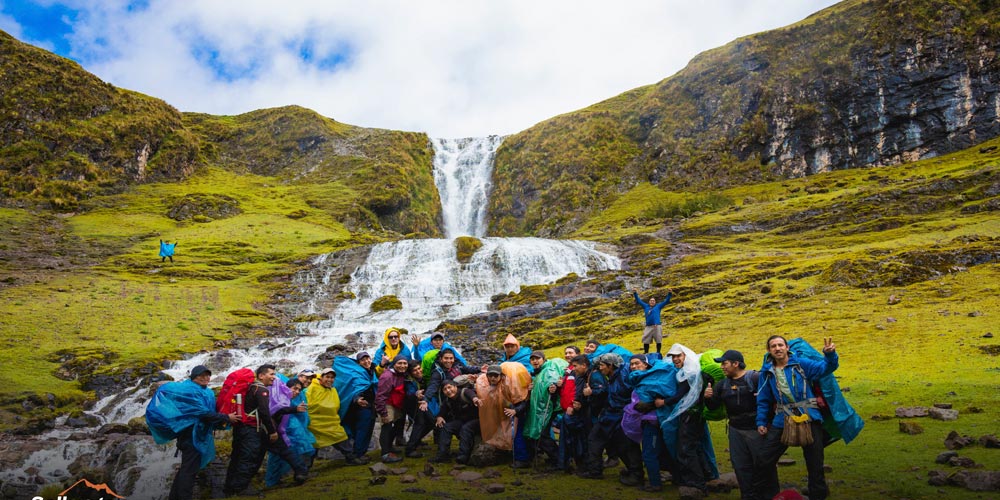 Lares Trek Classic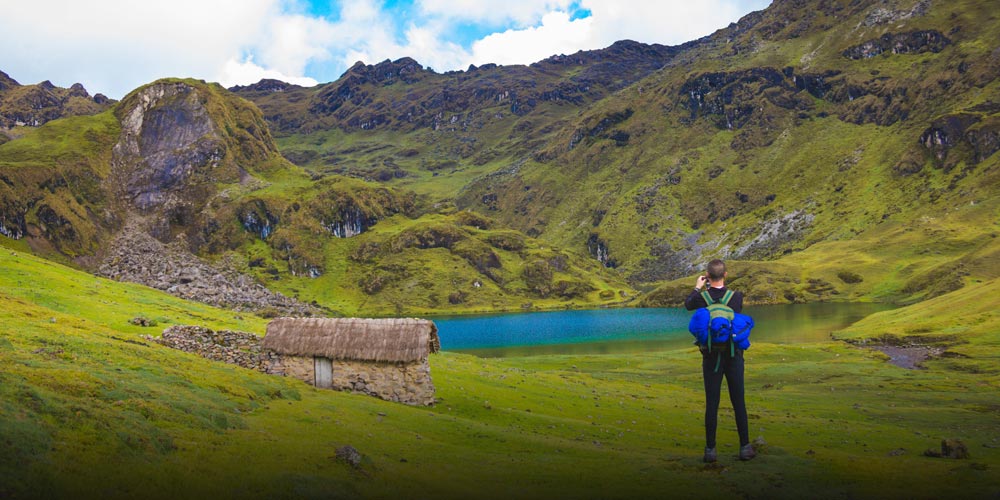 Machu Picchu Archaeological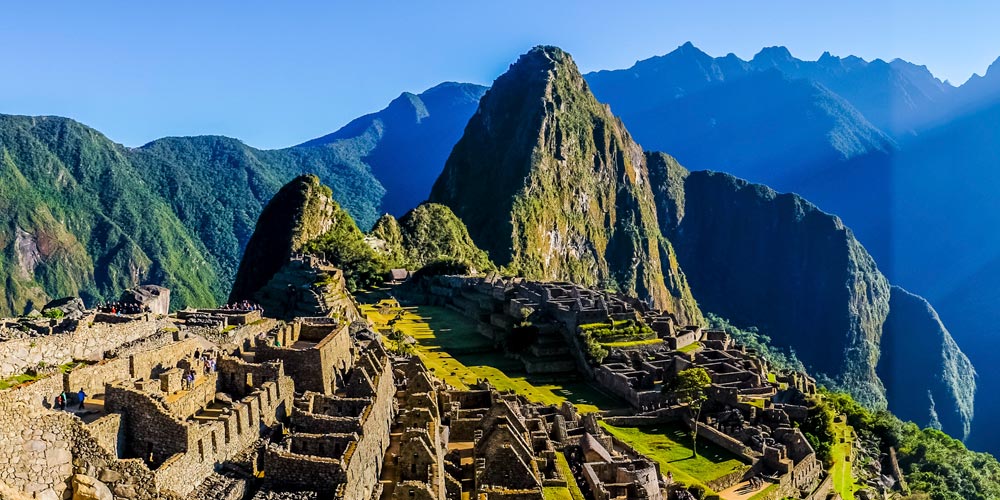 Trek to Machu Picchu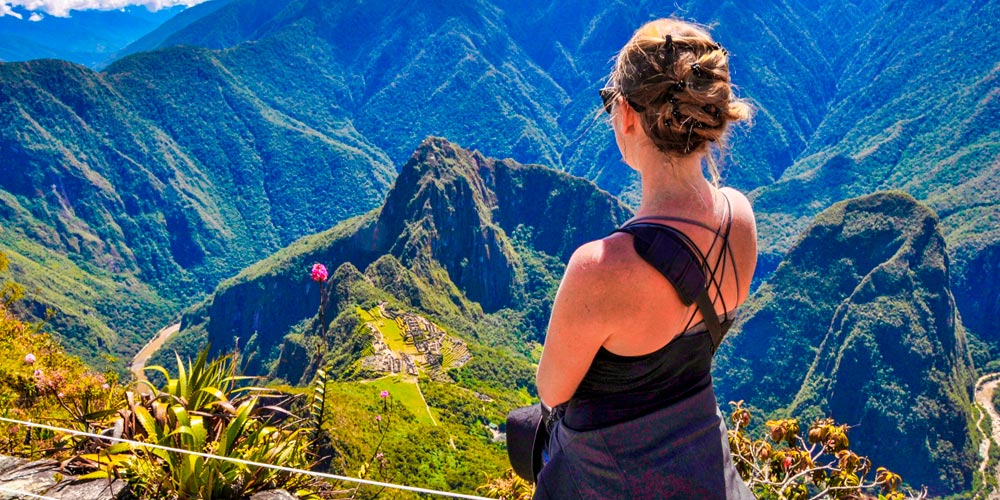 DESCRIPTION
The trek from Lares to Machu Picchu of 4 days will provide you with a magical and breathtaking experience that you'll never forget. Along the trail, you'll find rivers, lakes, waterfalls and impressive views of snow-capped peaks of the Andes mountain range. If you're interested in Andean culture, this trail will be the best option for you. You'll see various countryside communities who raise llamas and alpacas and also keep tradition alive through their sophisticated weavings. Textile art from these communities is truly impressive! Take advantage of this opportunity to make new friends and open your mind. The path is intense, but not as much as others. The rivers will roar by your side, and impressive waterfalls will appear in front of you to help you relax and catch you by surprise. You'll also see eye-like ponds of all colors: blue, green, turquoise, yellow. After this magical experience in the mountains, you'll finish your trek with a visit to one of the Seven Wonders of the Modern World: the historical sanctuary of Machu Picchu.
Itinerary
Included
What is Included?
Informative session before departure (Briefing): You'll meet your guide and group that will accompany you in this informative session before your trek. The meeting will take place the night before your trip at 6:00 PM in our office (Calle Triunfo 392, office 212, second floor, Centro Artesanal Arte Inca. Click here to see the map).
Transportation: Cusco-Punta carretera / Huarán-Ollantaytambo-Aguas Calientes-Ollantaytambo-Cusco
Qualified guides: Our guides have dominion of English and Spanish, professional education and official certification. They will explain to you about the history, culture and environment along the trail, as well as lead the group in ancestral rituals and ceremonies. They'll also take care of your safety, health and comfort during the trip so you can enjoy the trek worry-free.
Lodging in campsites: We have a series of campsites that offer you true comfort. Besides that, just like our ancestors, we have a profound link of affection and respect for our Mother Earth, and because of this, we are insistent that our campsites don't generate negative environmental affects. Remember that the accommodations are double and shared.
Camping equipment: We have tents for cooking and eating, as well as tables, chairs and complete kitchen equipment. All of this is transported by horses.
Entrance ticket to the archeological complex of Machu Picchu
Hotel in the town of Aguas Calientes: During the last night of the trek, you'll spend the night in a shared room with private bathroom, hot water, wi-fi, boxed breakfast and luggage storage while you visit Machu Picchu.
1 duffle bag: There, you can carry your personal belongings (including your sleeping bad) up to a maximum weight of 7 kg / 15 lbs.
Pack mules: Our pack mules will transport all camping equipment, as well as your personal luggage in the canvas bag.
Cooking services: A specialized trekking chef, along with his assistant, will prepare you delicious dished of Peruvian cuisine along the way so you can replenish your energies. You'll never be hungry!
Meals: 3 breakfasts, 3 lunches and 3 dinners. Special menus such as vegetarian or vegan meals are available without additional costs.
Morning tea: Every morning in our campsites, you'll enjoy a cup of hot coca tea as soon as you wake up. It will be an excellent way to start the day.
Tea time: In our campsites, we'll serve you popcorn, cookies, coffee, chocolate, tea, hot water, etc. After a long day of hiking, you won't have to wait until dinner to fill your stomach.
Snacks (Days 1, 2 & 3): We'll offer you delicious snacks in a cloth bag: local fruits, cookies, chocolates, candy, etc.
1 cloth bag: As we've already mentioned, we'll give you a cloth bag to carry your snacks. In this way, we avoid using plastic bags, which contaminate our environment.
First-aid kit: We have a the necessary materials ready for any minor incident.
Oxygen bottle
Trail tickets: From Aguas Calientes to Ollantaytambo at about 4:22 PM, depending on the availability
Not Included:
Sleeping bag: However, you can rent one from us. We have sleeping bags that will protect from down to -18 °C (0 °F).
Trekking poles: You can also rent these from us.
Lunch and dinner on the last day
Clothing and personal equipment
Travel insurance
Tips for our team: Keep in mind that our personnel receive payment for their services, so feel free to give tips or not.
Bus tickets Aguas Calientes-Machu Picchu-Aguas Calientes
Additional costs: There could be additional expenses, delays or modifications of the itinerary that are outside of the responsibility of the agency, such as: bag weather conditions, security or health problems, changes in government policies, political instability, strikes, etc.
RECOMMENDATIONS:
Cover your backpack with a waterproof protector
Bring clothing for warm and cold climates. Don't forget your sandals!
Use tennis shoes or hiking boots.
Bring waterproof clothing.
Bring long-sleeved shirts and long pants.
Use insect repellent.
Put on sunscreen and a wide-brimmed hat for sunny days.
Don't forget your medications and indispensable personal belongings
Bring some snacks like chocolates or dried fruit.
You'll want a good camera!
Make sure to have cash on hand in small denominations whether they're dollars, euros or soles.
+ Info
IMPORTANT INFORMATION FOR THE LARES-MACHU PICCHU 4 DAY TREK
Read the following information carefully. It will help you to resolve any question you could have about our services.
IS IT FOR ME?
The Lares Machu Picchu 4 Day Trek is an excellent alternative for adventurous tourists who are capable of trekking long distances at high altitude. The highest point we'll get to is known as the Pachacútec Pass and is located at 4,700 MASL / 15,419 FASL. So it's not too exhausting for you, it's important to have good physical health and to have spent some before the trek in the city of Cusco to acclimate.
HOW MANY DAYS DO I NEED TO ACCLIMATE IN CUSCO BEFORE THE TREK?
It turns out to be very important to be well acclimated to the altitude before starting the trek. We recommend that you arrive to Cusco at least 2-3 days before the beginning of the trek. In this way, you'll avoid problems of altitude sickness. Our company also offers other tours ideal to help you succeed in the acclimatization process:
If before arriving to Cusco you've visited another part of Peru found at a high altitude, we still recommend you spend a full day in the city of Cusco to rest and recuperate. This will allow you to enjoy your trek to the fullest.
Price
2019 LAND COST
FROM
$600
PER PERSON
Hiking Team
OUR HIKING TEAM
Our Tour Guides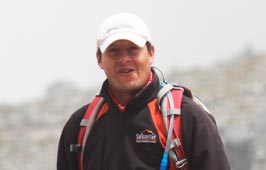 Your tour will be led by a trained and highly experienced professional with a very solid guiding background, years of hiking and wilderness experience, medical certifications, and a passion for leading people into unforgettable adventures.
They never stop learning so that they can be the best possible guides. They all speak English and of course they also speak Spanish and even Quechua, the Incan Language. They are all able to communicate with natives from around the area and will have lots of history to share with you. Check out the
Meet Our Team page for staff bios
.
---
Our Cooks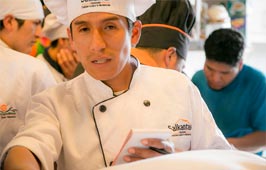 After a challenging trek we know how important a good hot meal can be to prepare your body and warm you up. That's why on every trek with Salkantay Trekking we employ chefs with years of experience cooking on the trails so that they provide filling and nutritious meals using fresh ingredients and a variety of flavors.
Every chef prepares different meals depending on what food is available.
...More info.
---
Meals: What to Expect
All of our hiking tours include a diversity of tasty meals packed full of critical carbohydrates, proteins and fats. We carry foods that travel well in the backcountry – rice, pastas, lentils, beans, couscous, packaged meats, nuts, breads, oatmeal, granola, and more.
For optimal taste and energy, we supplement all our meals with spices, herbs, oils, cheeses, butter, sugar, fruits and vegetables (fresh and dried). In addition, we provide you with an assortment of trail mix, snacks, and dried fruits to eat at your own discretion.
We regularly accommodate vegan, vegetarian, kosher and non-gluten diets and will make adjustments for food allergies. These and other special dietary requests may require an additional fee.
...More info.
---
Our Horseman and Horses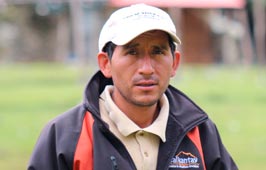 Our Horseman and his horses are in charge of all our gear and will always await us within the safe and comfortable camp sites.
Our horsemen are hired from the areas where the trekking route goes and therefore have extensive knowledge of the area.
Besides trekking and camping gear every horse carries a total of 40 kg of guest's belongings.
You will have a personal allowance of 7kg/165lb for your gear.
...More info.
Book Now
Please complete the form below to request a reservation. One of our Trip Coordinators will contact you, often within two business hours, to confirm availability of the trip and/or provide you with other options. Once availability is established, we will ask for a deposit and a completed online registration to confirm your spot on the trek. Please call us at (+51) 958191179 with any questions or to confirm availability over the phone.
"Thank you for considering salkantay, Unfurtnately due to the rainy season and trail maintanance we will be closed from the 31st of January till the 28st of February. We apologize for any inconvenience this may cause you, we are working to provide you a better service !"
Privacy Policy:
The Salkantay Trekking Company will never share, sell, or make public any of your personal contact information to third parties.
THANK YOU SO MUCH FOR CHOOSING SALKANTAY TREKKING!!