If you've been to Machu Picchu, the main tourist attraction in South America, this news with be particularly exciting for you.
LEGO Ideas is an internet platform that allows its users from all over the world to send in their own projects of new sets to build with these famous plastic blocks. If people like your project and you're able to get more than 10,000 votes, it will be accepted and could become an official LEGO set to be sold around the world.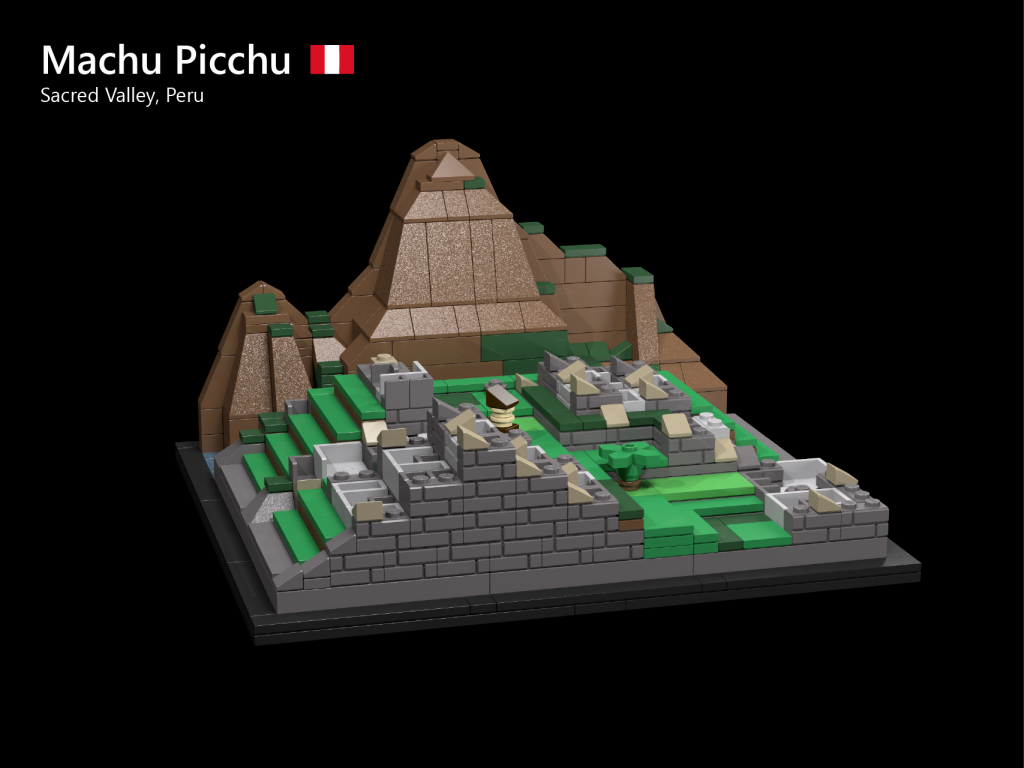 Taking advantage of this opportunity, a Peruvian resident of the United States, Diego Baca, presented a project to LEGO Ideas of a scale model of the famous archeological site of Machu Picchu. In spite of the fact that it started in 2017, it wasn't until 2019 that his idea went viral. The main communication networks in Peru paid attention, and this helped Diego get the necessary votes very recently.
In an interview for Brick Architect, the designer, Diego Baca, said: "As a Peruvian it was one of my motivations, I feel very lucky to have the opportunity to represent my country in LEGO form. I would also add that I LOVE Machu Picchu, I have been fortunate enough to have visited several times and it is an amazing place full of history, excitement and wonder. If you have not visited yet I highly recommend adding it to your list of places to visit. I got into the LEGO Architecture theme, and noticed that there are no sets from South America that inspired me to create Machu Picchu and submit it as an idea."
Now, let's take a look at the details of this impressive model. Although it was a true challenge to design the complicated architecture of Machu Picchu in only 511 pieces, the model has the main temples of the site, such as the Temple of the Sun, the Temple of the Three Windows and the Temple of the Condor. Other important spaces you'll be able to build with your own hands include the Intihuatana or Sun Dial, the Main Plaza and the Industrial District.
Do you want to see the details of the set? We'll leave you with some photos to enjoy.
Would you want to buy this LEGO set?
You already know that you can discover the true jewels of the archeology and architecture of Machu Picchu with Salkantay Trekking. Many wise Andeans believe it's important to arrive to Machu Picchu by foot, due to the fact that it's necessary to pass through the pilgrimage and purification process before having contact with this sanctuary. So take advantage, and enjoy the options that you love the most with us here:
---
---
You might also like
---