You wake up to rain when you'd planned a big day out. What do you do? Plenty of tourists visit Peru and Cusco each year, but there are far fewer during the wet season. Why is this? Perhaps they think that the rain will dampen their experience or they won't be able to do all the things they wanted to.
This isn't really true, however. There are still a lot of things you can do and many that won't be affected by the rain at all. And if the activities you wanted to do experience a little rainfall, it just adds to the fun of it, right? Let's explore some ideas of what to do when it rains and how to make your trip just as fun come rain or shine.
Visit the Many Museums
If it truly is pouring down with rain, you could head out for a day of museums. There are a lot in Cusco, and each one just as interesting as the last. You'll get an excellent insight into the history of the city, not only regarding the Incas but other aspects too.
Some of the top ones you should be visiting include the Inca Museum, the Machu Picchu Museum, and Qoricancha. The Inkary Museum in the Sacred Valley is excellent, too, if you get the chance to go there. There are also a few art museums around if that's what you prefer. Whether it rains or not, you should definitely have a few of these on your to-do list.
Drink a Coffee and People Watch
The rain can make it feel a little chillier at times, so it's an excellent excuse to stop for a cup of coffee. The coffee from the region is some of the best you'll find. Find a great spot to sip and read a book, catch up on messages from back home, or simply people-watch from a balcony in the Plaza de Armas or somewhere where you can sit next to the window.
If you really enjoy the coffee, a lot of places will sell bags for you to take home in bean form or already ground. It makes for a great gift for friends and family too!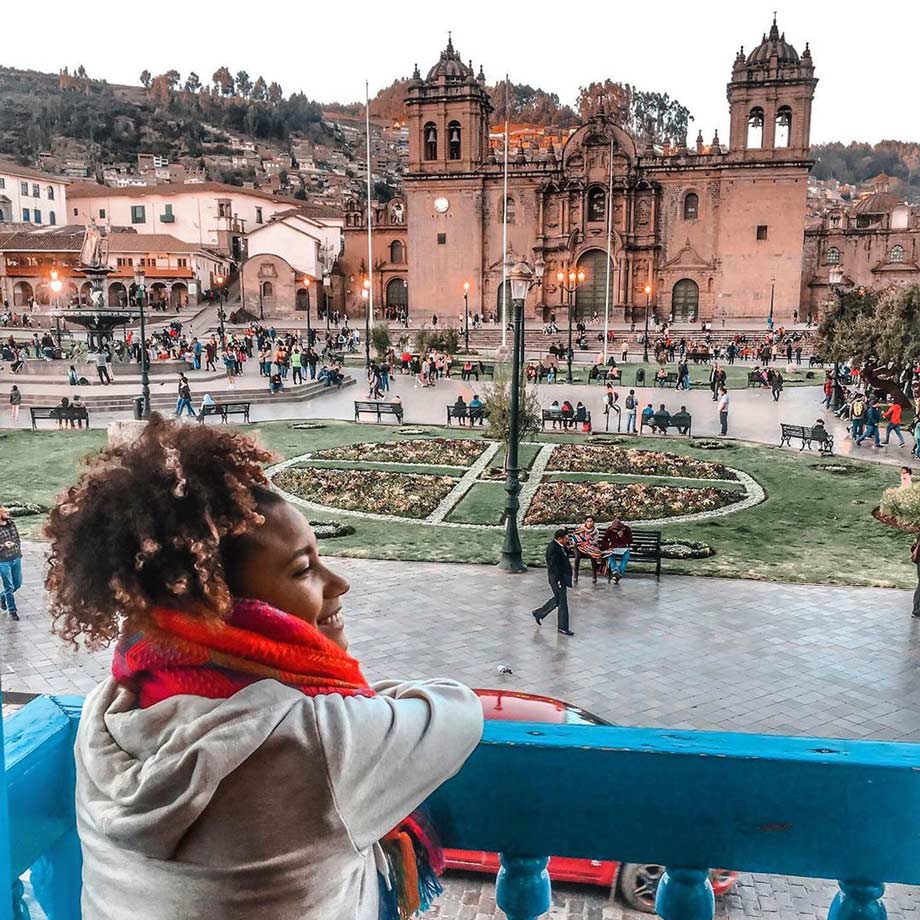 Head Inside the Beautiful Cathedral and Churches
If you love architecture and/or religion, visiting these masterpieces is a must. The Cusco Cathedral in the Plaza de Armas is huge inside and full of incredible sights. There are pieces made from real gold and every saint you can imagine sits within its walls.
Around the city, there are many other churches that are just as pretty inside. If you have the time or don't want to head out in the rain, think about visiting the churches in San Francisco, La Merced, and the Santo Domingo Convent. You can easily spend a whole day exploring these buildings and keeping dry.
Take a Bus Tour Around Cusco or the Sacred Valley
This won't keep you entirely dry, but relatively. You'll spend a fair amount of time on the bus if you choose to do the Sacred Valley tour or the Cusco City tour. You'll be warm inside and get down now and again to visit the various archaeological sites on each tour. Make sure you take your waterproof ponchos this day, though, to keep you as dry as possible.
The rain in Cusco doesn't tend to last all day, so you may find that you are able to get off the bus in dry moments and travel from one site to another while it's wet outside. Whichever way they do it, you shouldn't get soaked!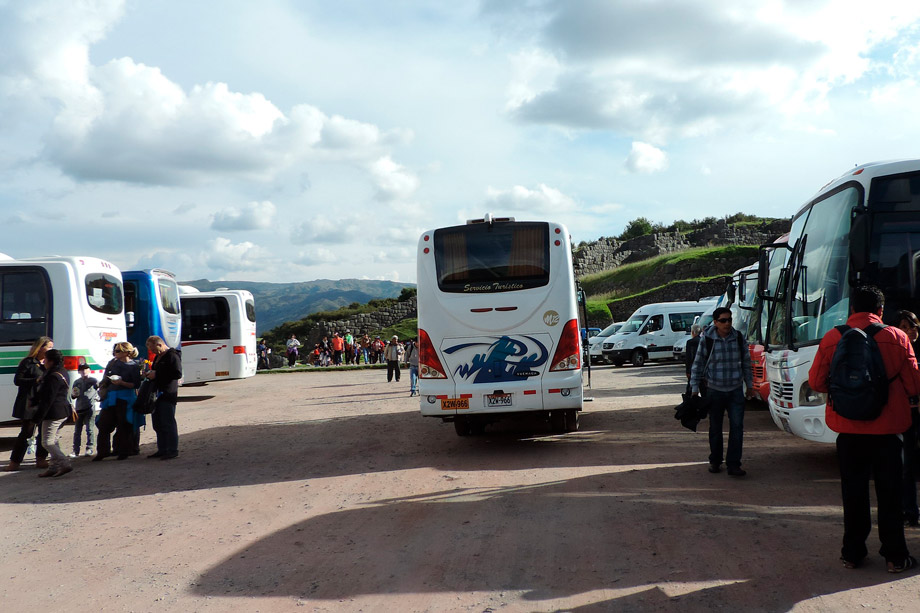 Try Out the Many Bars and Restaurants
A very popular way to spend a rainy afternoon is in one of the great bars or stylish restaurants around town. For food, you'll find a bit of everything here. You can flavor cuisines from local traditional food and other Peruvian delights to Indian, Italian, Chinese, and a lot of other options. You're spoilt for choice really when it comes to food. So visiting a good restaurant every day is likely to go down well and keep you well energized for your tours.
As well as restaurants, Cusco is home to a lot of bars. If you want to try out a tasty pisco sour you won't be short of options. The craft beer industry is also growing in the city, and there's a whole host of places for you to try them on tap or bottled. You can even take a tour of one of the breweries!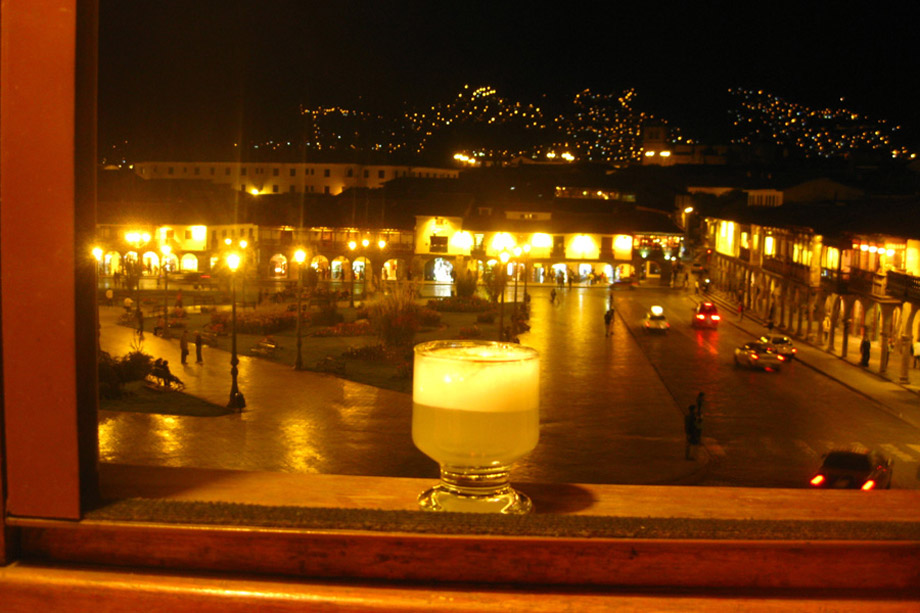 Go On Treks and Tours
That's right! Even though it may rain now and again, it's rarely all day. All the usual treks will be running, except for in February when a few close for the month. You just need to make sure you take the right precautions and you'll be fine. It will be even more of an adventure and one to remember if you do it during this season!
You'll need to make sure that you have waterproof trekking shoes, waterproof clothes, and a few changes of the outfit just in case you do get wet. You'll also need to take things a bit more slowly on parts as it may be slippery due to the rain. Shoes that have a good grip are ideal to avoid sliding over.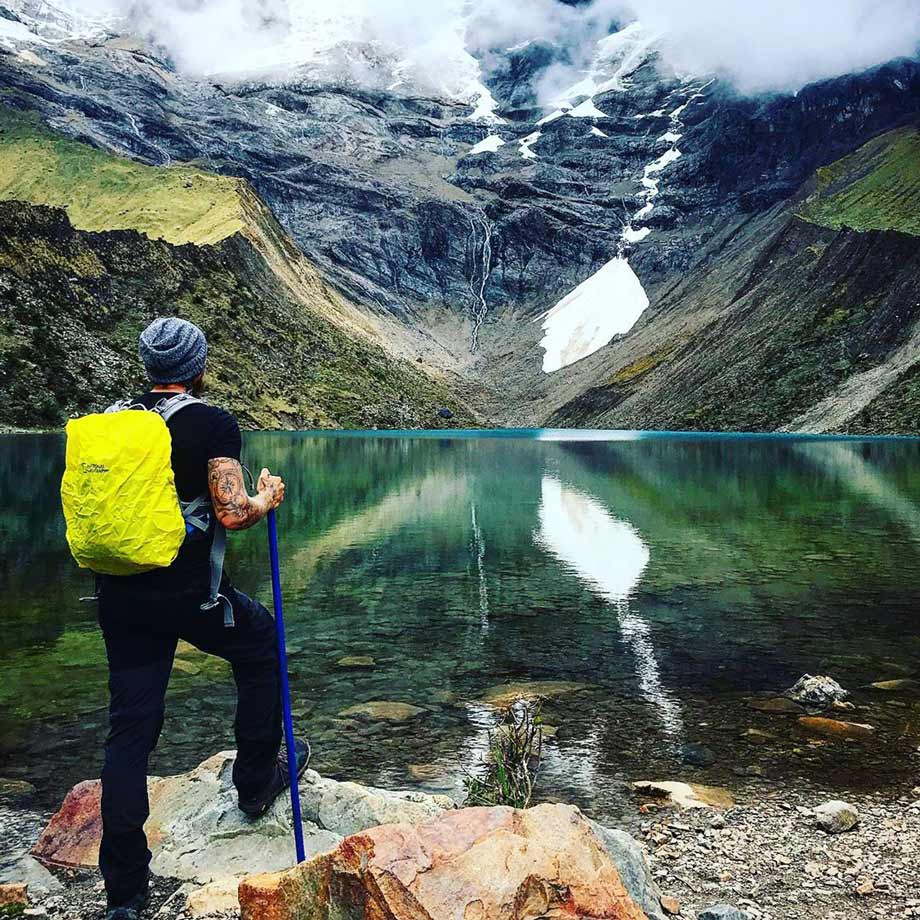 See Machu Picchu in a Different Way
When most people go to Machu Picchu, they want to see it with the sun shining bright, but why? Maybe they think they'll get the best views. They may get a clearer view, but you can see just as clearly in the rain. You'll be able to get different photos from the usual that you see on postcards.
Do you think the Incas spent every day in sunshine and warmth? Not at all! Going in the rain will give you a better idea of how they had to live during these times and it can certainly make it more atmospheric. Going to Machu Picchu in the rain can be a real treat! Don't let the rain dampen your spirits.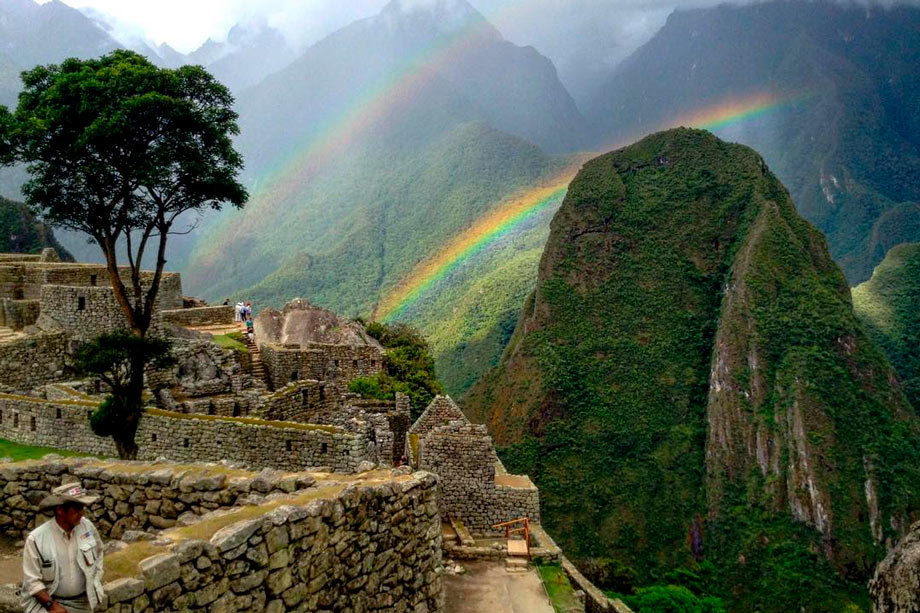 Take a Cooking or Pisco Sour Class
Another perfect and productive way to spend a rainy day in Cusco is by learning to make one of Peru's national dishes. There are all types of classes over town now from traditional plates to vegan fare. It's a great way to take home the tastes of Peru and also show off to family and friends when you get back home.
If learning to make the national drink of Peru is more up your street, then you'll also find plenty of spots that'll teach you how to make a Pisco sour. You'll be whipping up cocktails for everyone when you get back home and be able to savor that delicious taste time and time again.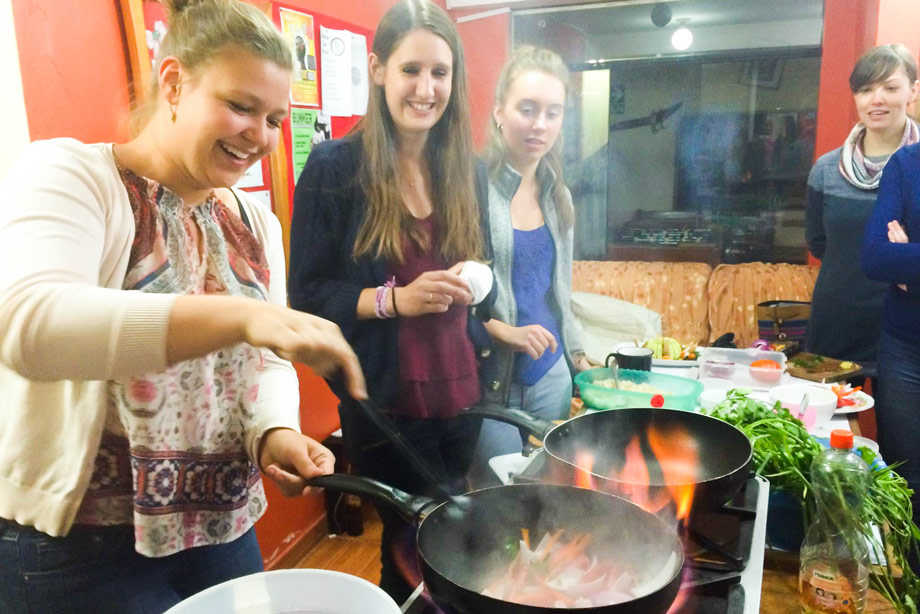 Added Bonuses
Apart from all the fun activities on offer during this time of year, you will also likely enjoy a few other perks. Many hotels lower their prices as the demand is much lower. Restaurants also struggle to fill up, so you may find some of the best restaurants in town with 15-20% off their menus. It's a great chance to try out these high-end places for a much more economical price.
In addition, if you prefer to trek or enjoy tours with smaller group sizes, this is the time of year to come. With fewer tourists, the trails are less busy and you get to enjoy Mother Nature at its finest without seeing other visitors all along the way.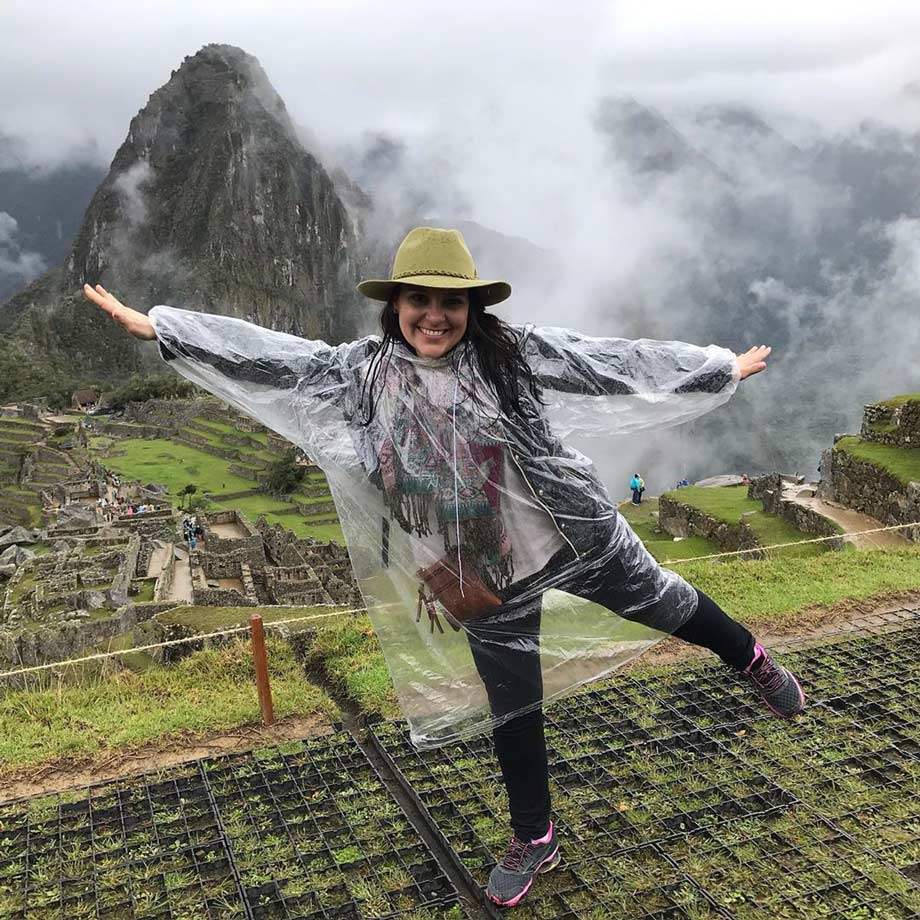 Don't Let It Rain on Your Parade
If you're thinking about coming when it might rain or have already booked your tickets, know that you are going to have a fantastic time. You'll still be able to do everything you want and enjoy a different experience for the majority of tourists.
Just be sure you come well prepared with the right clothing and plan trips depending on the weather. Always have a back plan that can include museums, bars, restaurants, and all the other indoor activities. So, what are you waiting for? Come and enjoy Cusco in all its glory in the coming wet season. You won't regret it at all!!
Written by: Liv Palmer
Featured Photo: Katie
---
---