The Sacred Valley of the Incas is a magical place where the ancient civilization lived off the land and grew all kinds of crops. A winding river runs through the middle, which meant that always had a supply of fresh running water for all of their needs.
Due to its fantastic layout and great earth for harvesting, it's no surprise that we still find many Incan sites throughout the valley. Most visitors to Cusco will come to visit and some even spend a few days or weeks here.
A large population of foreigners has also decided to set up home in the area because it truly is a beautiful place and has a very spiritual feel due to all the history.
So, as we know you are likely to visit, we've come up with a list of all the things there are to do there and places to visit. Let's get started…
The Incan Archaeological Sites
Stretching through the valley you will come across some well preserved and incredible Incan ruins. Some of the more interesting ones are here including Moray, Pisac, Chinchero, and Ollantaytambo.
Be sure to go with a guide to learn as much as possible while there, or simply read up on each site before you go. Each one was established for a different reason and it's great to understand the meaning and purpose of each individual one.
It's very easy to get to as isn't too far from Cusco and many tours head out there. If you have more time, we recommend doing them one by one and spending more time at each to really get a feel of the era.
The Huchuy Qosqo Trek
This is a short trek lasting between one and three days to another archaeological site, however, it's not so crowded. Few visitors make the trip here, perhaps as you can't drive up to the entrance. It's well worth the visit, though.
It includes a few areas in the site that you won't find elsewhere. The trek itself is also full of stunning views as well as the fact that you get to spend time with traditional Andean families and learn about their customs and traditions. It can be a real eye-opener and is an excellent experience.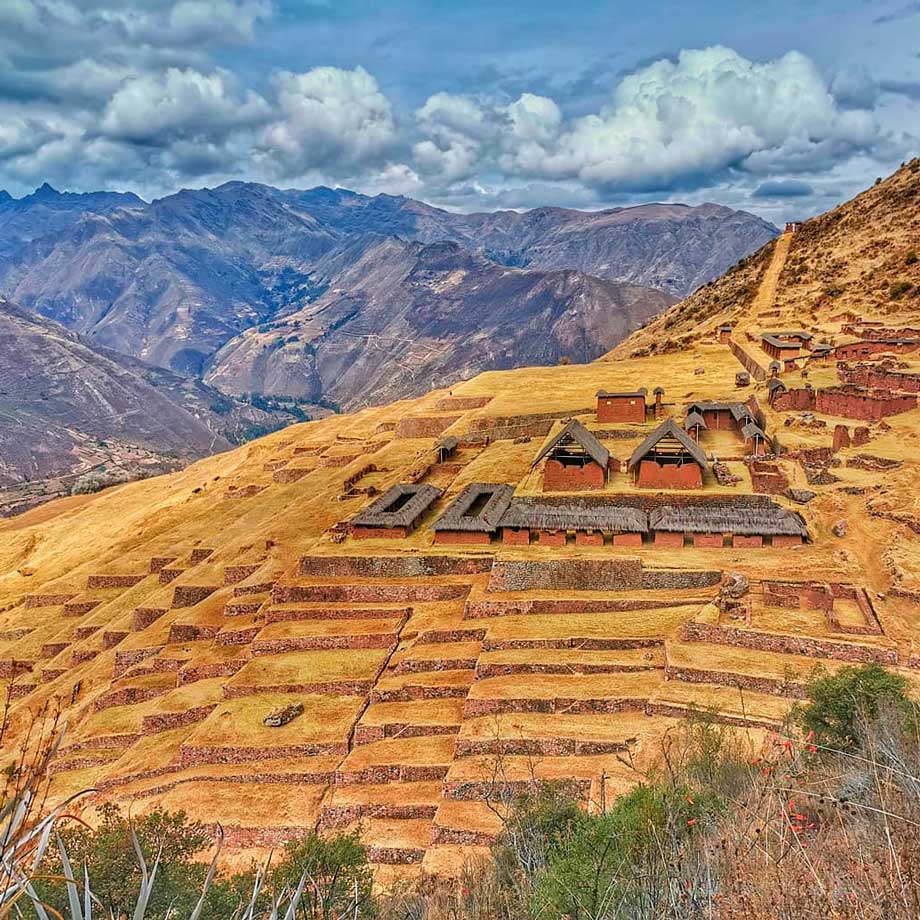 Maras Salt Mines
This is another wonderful place to visit as it just seems so surreal. High up in the Andes are salt mines that have been used since the Incan times. There are over 3,000 of them and you often see families there mining their salt.
It looks incredible when you see all the little mines from above. You can also get a bit of salt there to take home as it goes really well with cooking. It could be a great gift idea for friends and families.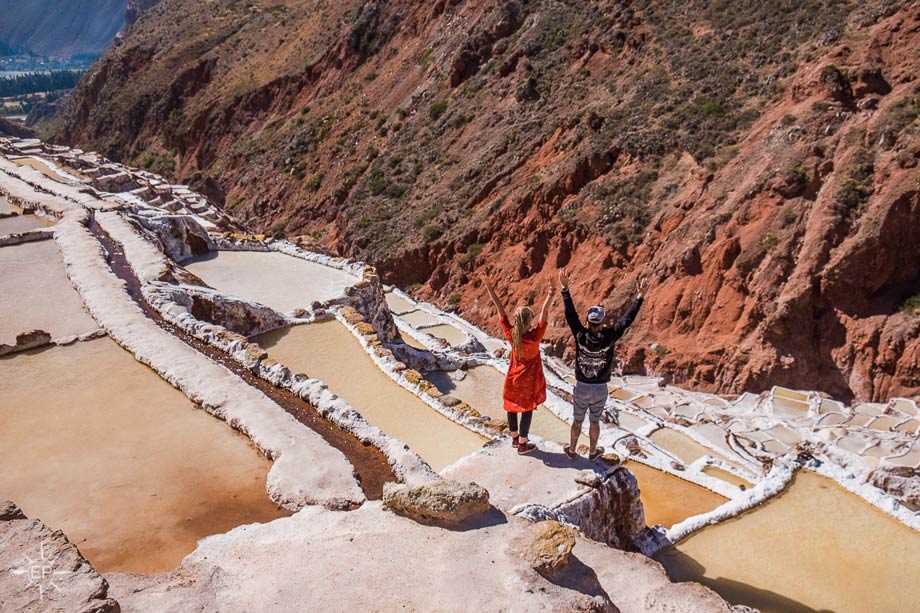 ATVs
One of the fun activities available to enjoy in the Sacred Valley is heading out on ATV's or quadbikes. This is for those who like a bit of adventure and are looking for a thrill. Not only will you get that, but you'll see some breathtaking views across the vast valley.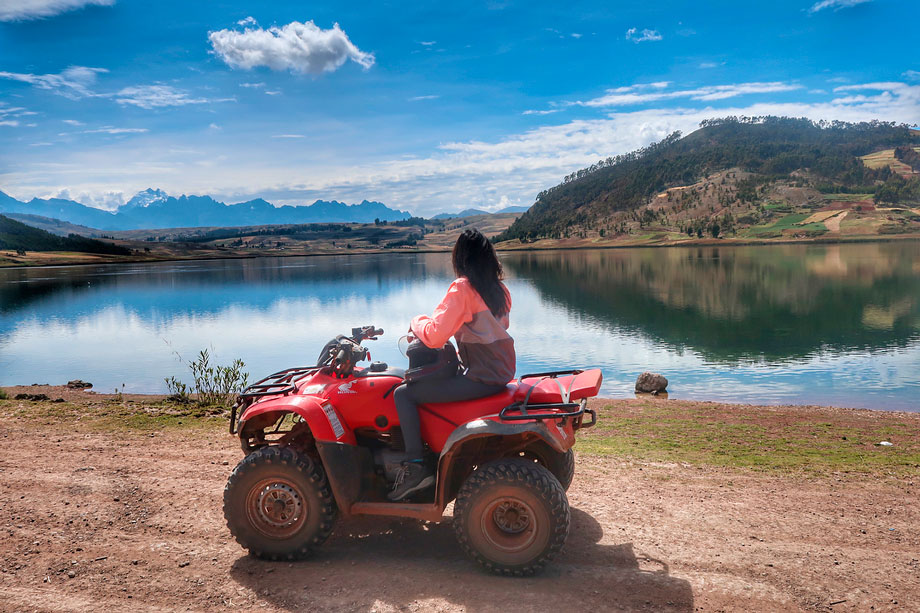 Horseback Riding
If you want to see all the views from the previous activity but at a slower pace, go for the horseback riding. It can be a lovely peaceful and relaxing day out to head through the winding valley paths on a horse.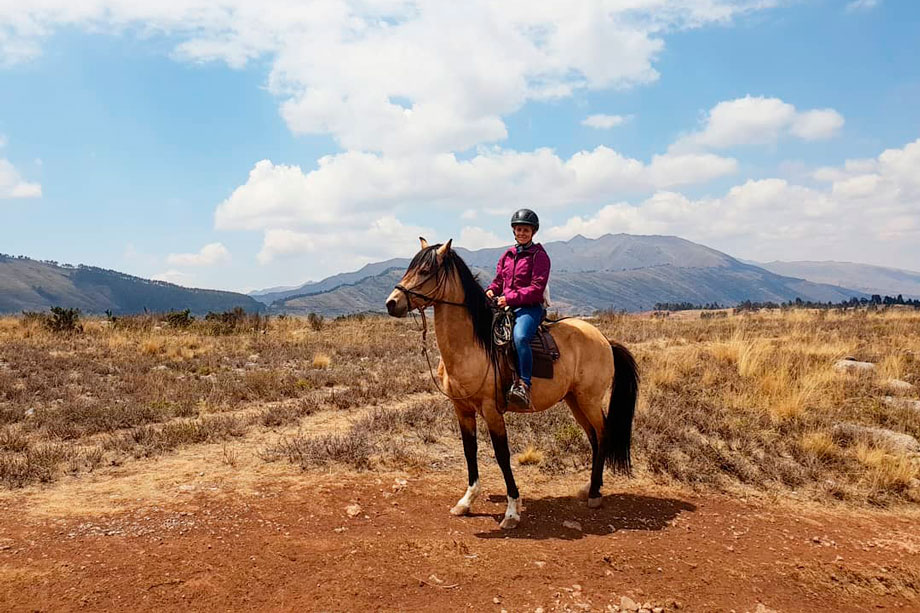 Stay at One of the Luxurious Hotels and Spas
Cusco has a few top-notch hotels that offer spa services, but the best place to go for this is in the Sacred Valley. There is a whole range of excellent places to stay that provide high-quality spa services too.
Many of them are set beside the river so you can enjoy a relaxing treatment before sitting by the water and enjoying a cocktail or even some food. The restaurants at the hotels are also very good and you'll find some nice dishes to try for sure.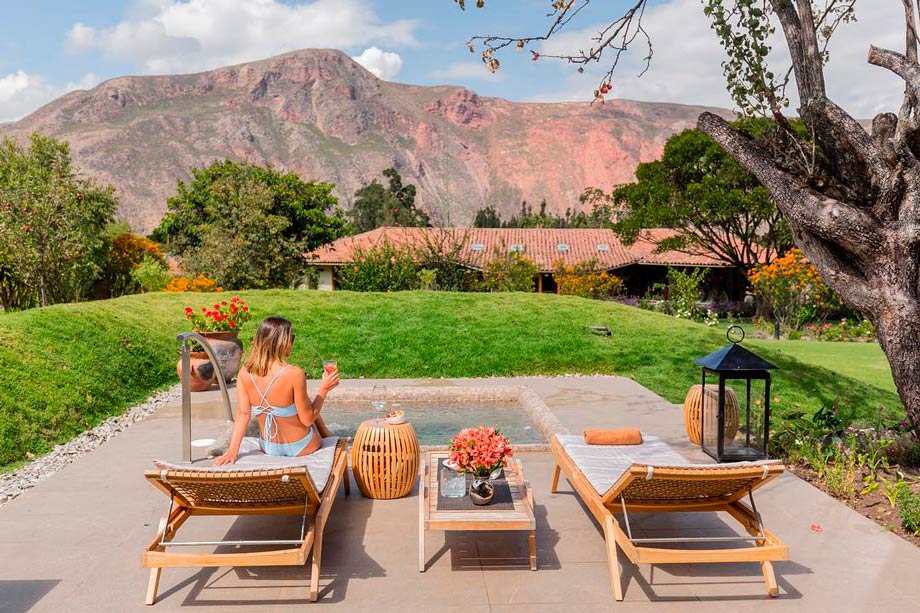 Witness the Colourful Textiles in Chinchero
If you fall in love with the Andean textile designs when in Cusco, make sure you visit Chinchero. This is the best place to see how handmade items are created. This includes learning how they dye all of the different colors and then enjoying a demonstration of how they weave.
You can take a trip especially to see these places, or you'll find that it is part of many tours offered in the city of Cusco where you also get to see the archaeological sites. If you can, try to help the ladies who weave daily by buying some of their creations like a pretty handbag or a lovely tapestry for your wall back home.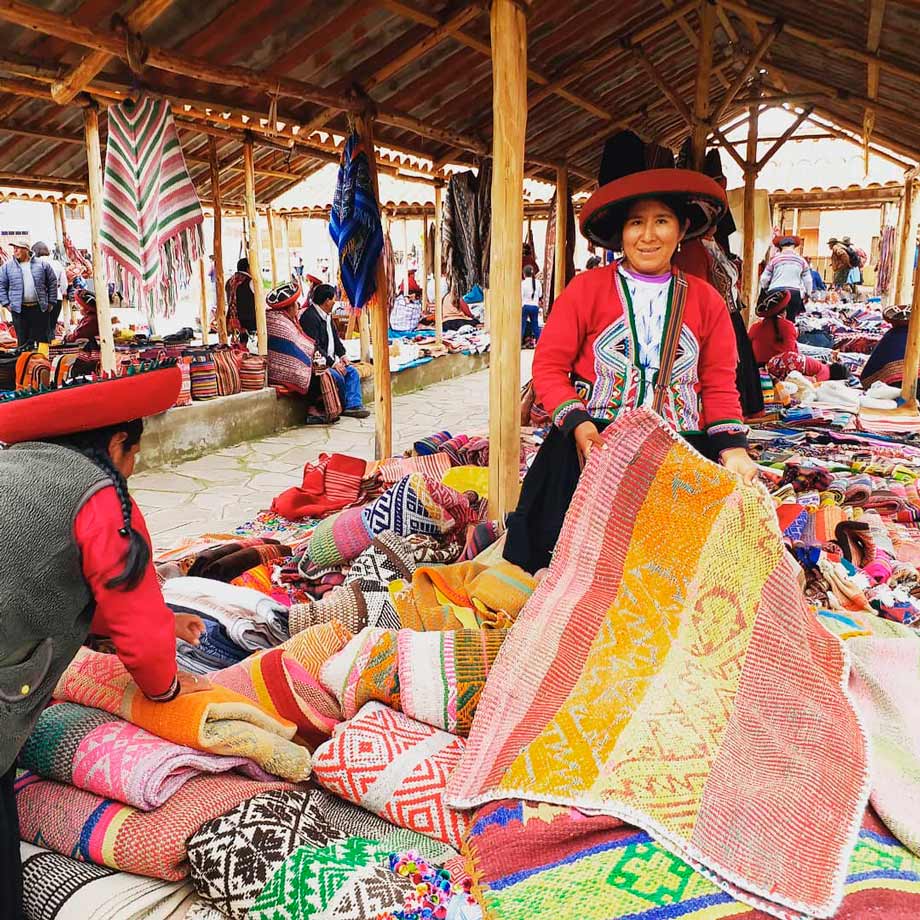 Visit Cochahuasi Wildlife Sanctuary
When in town, you may hear about a few zoos in the surrounding areas. Well, this has to be the best place to visit animals from the zone. Most of the animals get to roam free or enjoy a lot of space.
Another excellent fact is that they have all been rescued from various places including an eagle who lost its eye from being played with by children, and pumas who were saved from a nightclub in Lima. They set the animals free whenever possible and you can even get a tour in English included in your ticket price. You'll see a lot of Andean animals and know that your ticket cost is going towards helping them get back to the wild.
Santuario Animal de Cochahuasi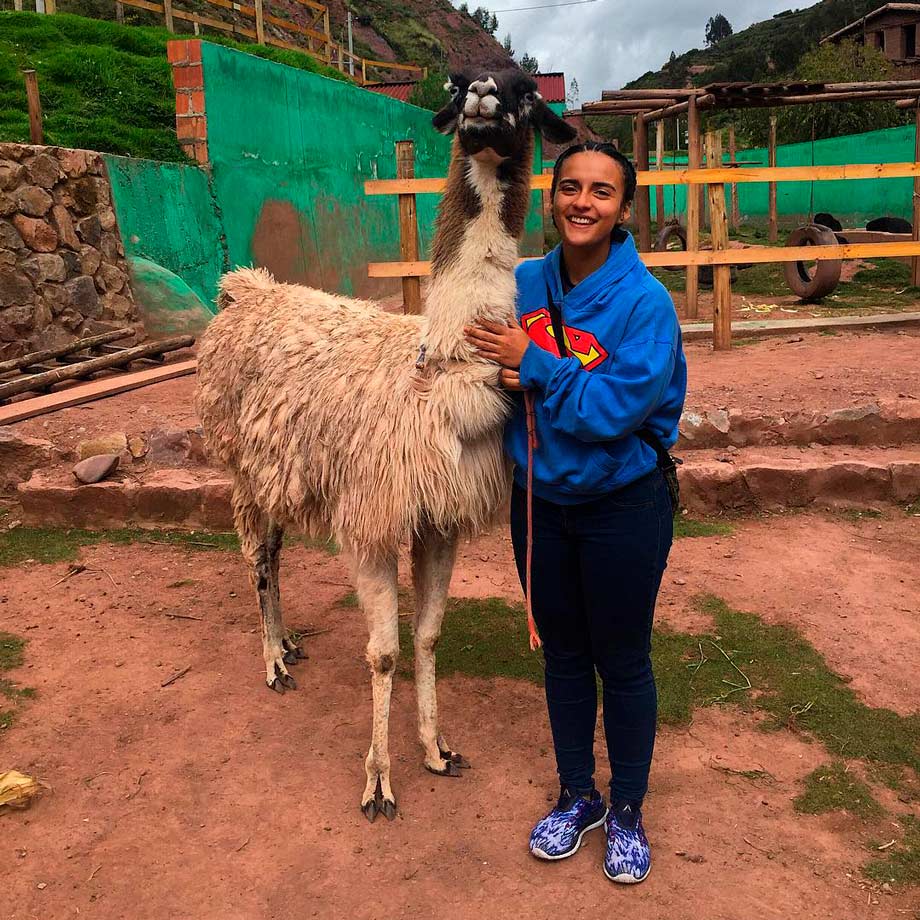 Take a Trip to the Inkariy Museum
Of all the museums in Cusco, this is one of the best. It takes you through all of the cultures leading up to and ending with the Incas. You'll see some interesting artifacts, read all about the history, and then head into a room that's a replica of how they lived in that period with life-size figures.
It's a great way to learn more about our history as well as enjoy the fun theme of the museum. You may need to take a private car out to here, but it's worth it. Alternatively, you could hop on one of the minibusses that take locals to the area.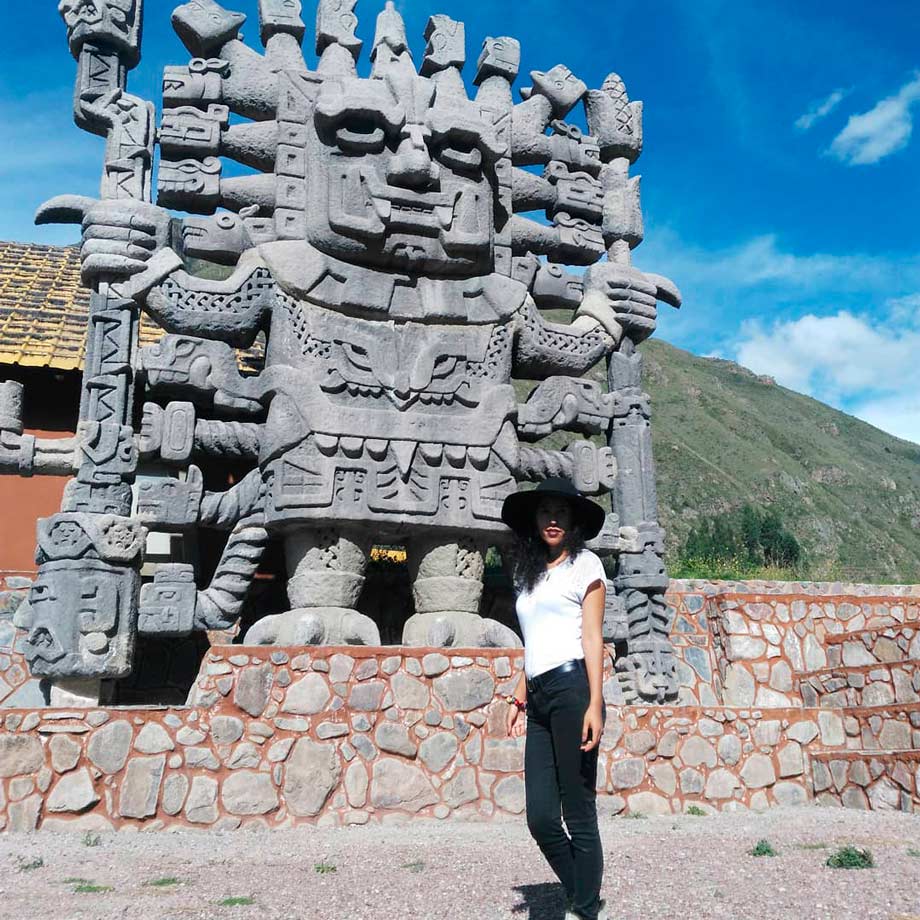 Try Guinea Pig on a Stick
For our last activity, we are heading to Lamay. It's a small town in the middle of the valley but they specialize in one type of food. Guinea pig! And it comes on a stick, too. If you want to try this Andean delicacy, this is a great place to do so. It's also very tasty!
Head Out to the Valley
We think you can see by now that there is plenty to do if you do decide to spend a few days in this wonderful part of Cusco. You can enjoy some extreme activities, relax at a spa, learn up on your history, and enjoy some good food. Make sure it's on your to-do list when you come to Peru.
Written by: Liv Palmer
---
---