Solo female traveler?. Sometimes we prefer to travel by ourselves, whether it be for a short period or it's something we always do. It's wonderful to have the freedom to do what you want and when you want on your own terms.
It can also cause some concern, however, when we go to a new place. Will it be safe? Is it easy to get around? Will there be a language barrier? Well, worry no more! We have come up with everything you need to know if you're going to travel to Peru and Cusco as a solo female traveler.
Is Peru Safe for Solo Females Traveler?
In short, yes. Due to Machu Picchu and many other fantastic spots, Peru has an excellent tourist infrastructure. In fact, it's one of the best in all of South America. Because of this, it's fairly easy to get around, and locals are used to seeing visitors everywhere.
There are still a few issues, which arise more in the evenings on buses and in unlicensed taxis. Just make sure you are always alert and aware of what surrounds you. Take the same precautions as you would at home and you shouldn't have any issues at all.
Where to Visit in Cusco When Alone
There are plenty of trips with tour companies you can go on that allow you to make friends along the way. The treks to Machu Picchu are great for this! There's no doubt you'll be heading there when you're here, so why not make it an opportunity to socialize while you do it?
The Sacred Valley is a wonderful place and there are a few towns that are well worth the visit. Try to at least make it to Pisac and Ollantaytambo, as well as a handful of the villages in between. You can feel the magic of the place and it's just adorable and very quaint.
In the city of Cusco itself, there are many museums to visit as well as trying out some of the local chocolate or very tasty Peruvian coffee. We also recommend that you try a new eating spot each day as there are hundreds of great places to choose from.
You can visit virtually anywhere in the city when you're alone. Just be wary when heading away from the center and check with locals that it's ok to head to certain areas before you go. Your host or the person at your hotel reception should have some good advice.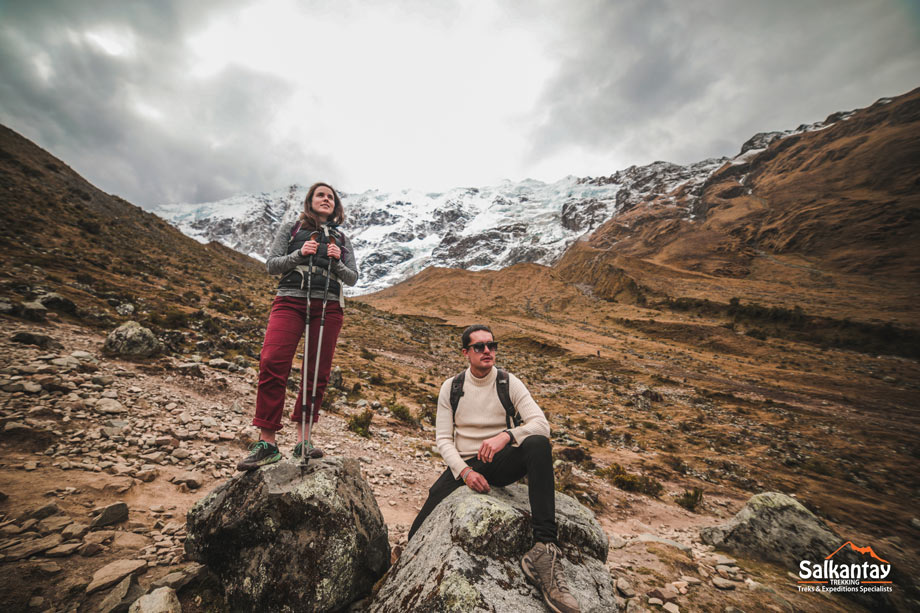 How to Travel Safely By Yourself
Getting to and from Cusco can be done in a few different ways. Let's take a look at each one to help you make the best decisions when traveling alone. We'll also check options for getting around the city easily and securely.
Flying in Peru – There's no doubt that flying is the quickest option. However, flights within the country are very expensive, so if you're backpacking around, this might not suit your budget.
You also need to keep in mind that if you are flying into Cusco, you will likely feel the effects of the altitude a little more. Before trekking, you should spend a couple of days in the city to acclimatize before you head off.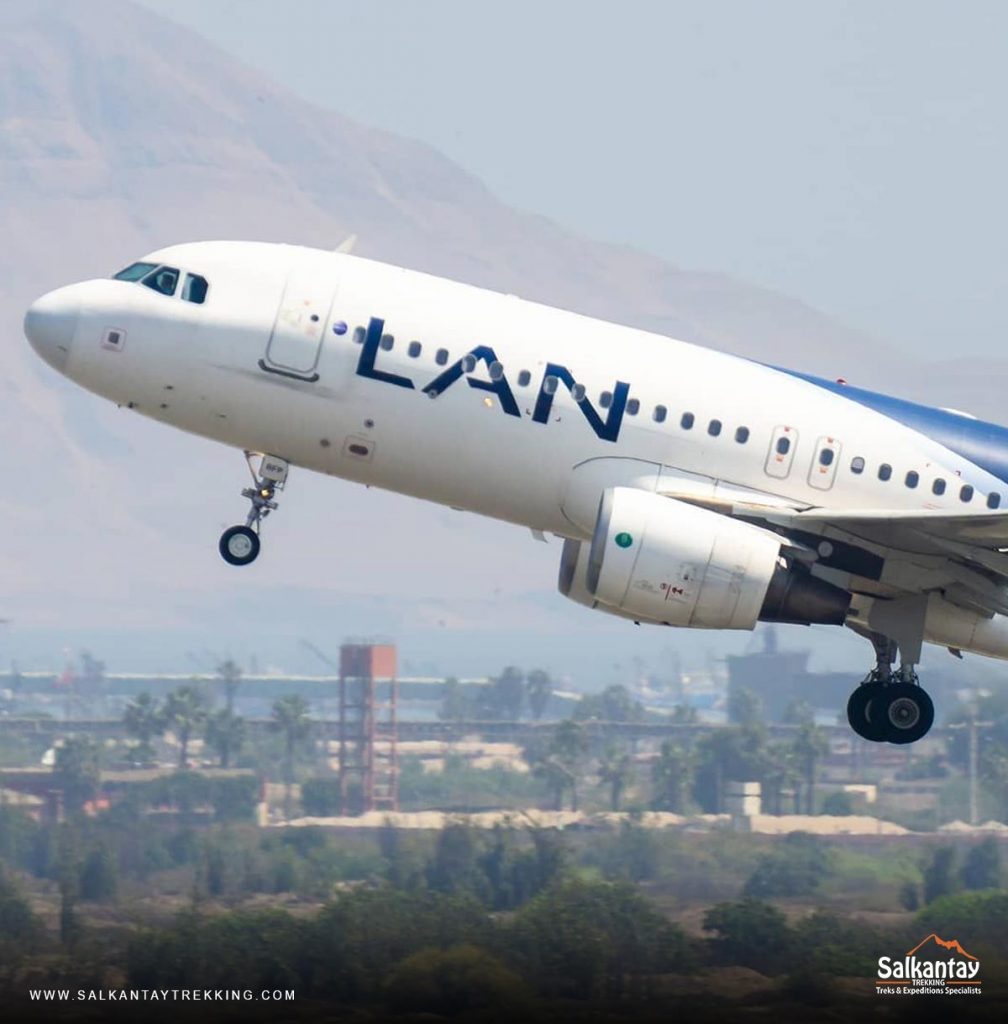 Trains in Peru – Travelling by train isn't such an easy option, and only a few places are accessible this way. There is a line from Cusco to Machu Picchu, though, so if you're only planning a day or two there, this is the quickest and safest option.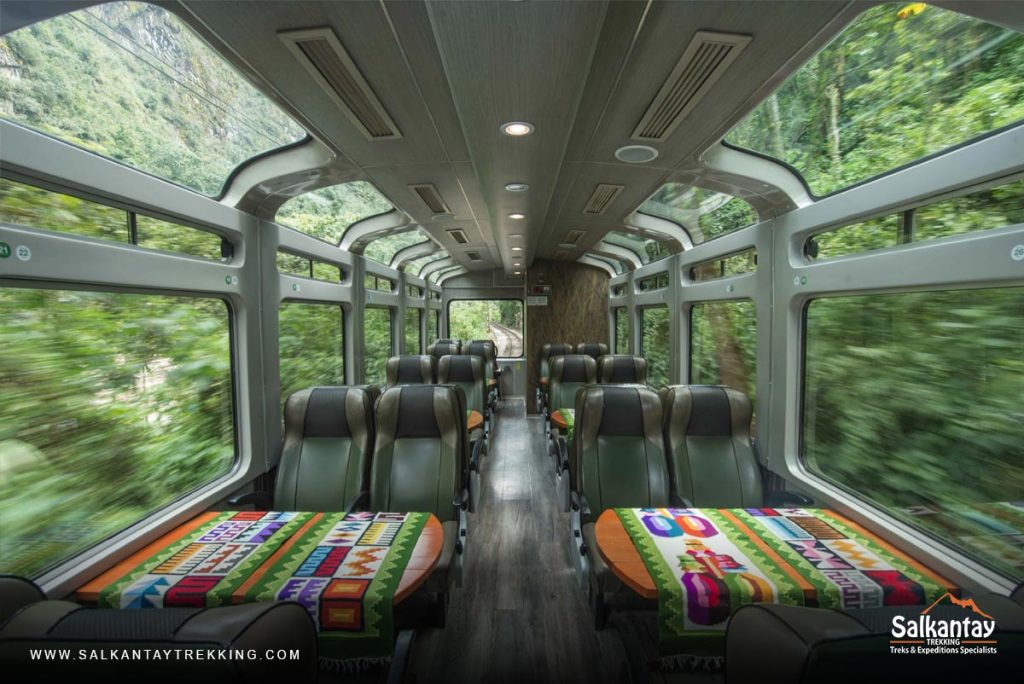 Buses in Peru – This is a very common way for the nationals to get from one city to another. The prices are more economical, but it can take an overnight ride to get there.
Be aware when booking regarding the reputation of the company. Some are much better than others, and you'll want to go with the ones that are a little more upmarket to make sure you're safe. Cruz del Sur is the best in Peru and they travel to various locations from Cusco.
There's also a bus company called Peru Hop that is fantastic for those who want to visit a lot of places with a high-security level. They include an English-speaking guide and you can hop on and off at any location you like.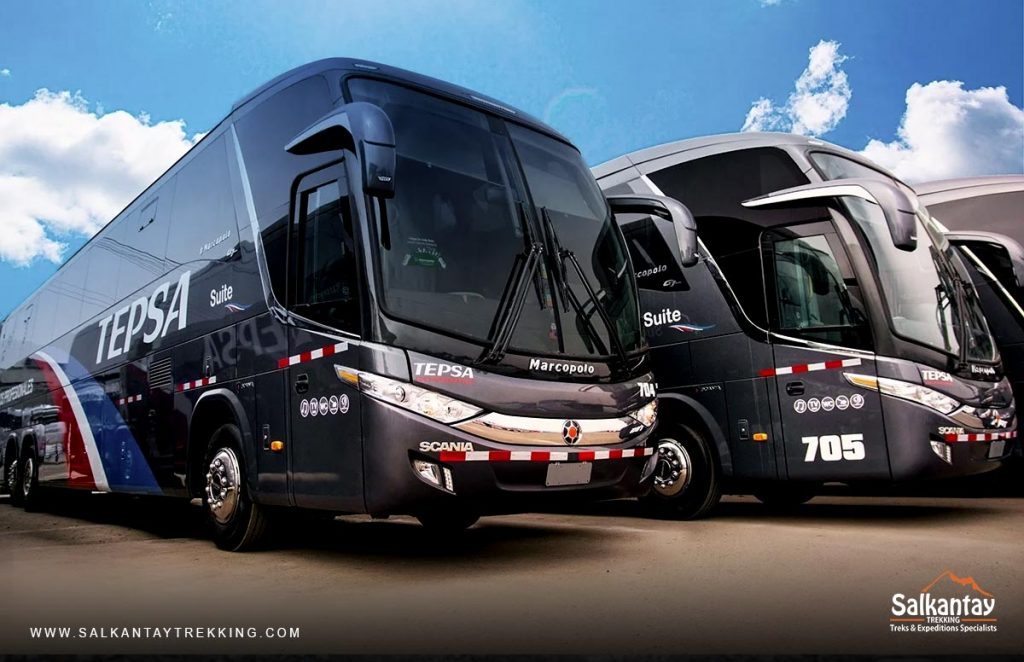 Taxis in Peru – There are plenty of unlicensed taxis around. You can often spot them, but not always. It's best to get the number of a good company and always use them. Just ask the people at the reception in your hotel or hostel.
If you have the Uber app, they now operate in Cusco and this is probably the safest way to go. It works just the same as it does everywhere else, so for those who are familiar with it, use it.
Walking Around Peru – In many places around the country, especially city centers, it's easy to walk around to the main points of interest. There are also bars, restaurants, banks, shops, and any amenity you can think of in these parts, so if you really want to save some cash, walking is the best option and very feasible.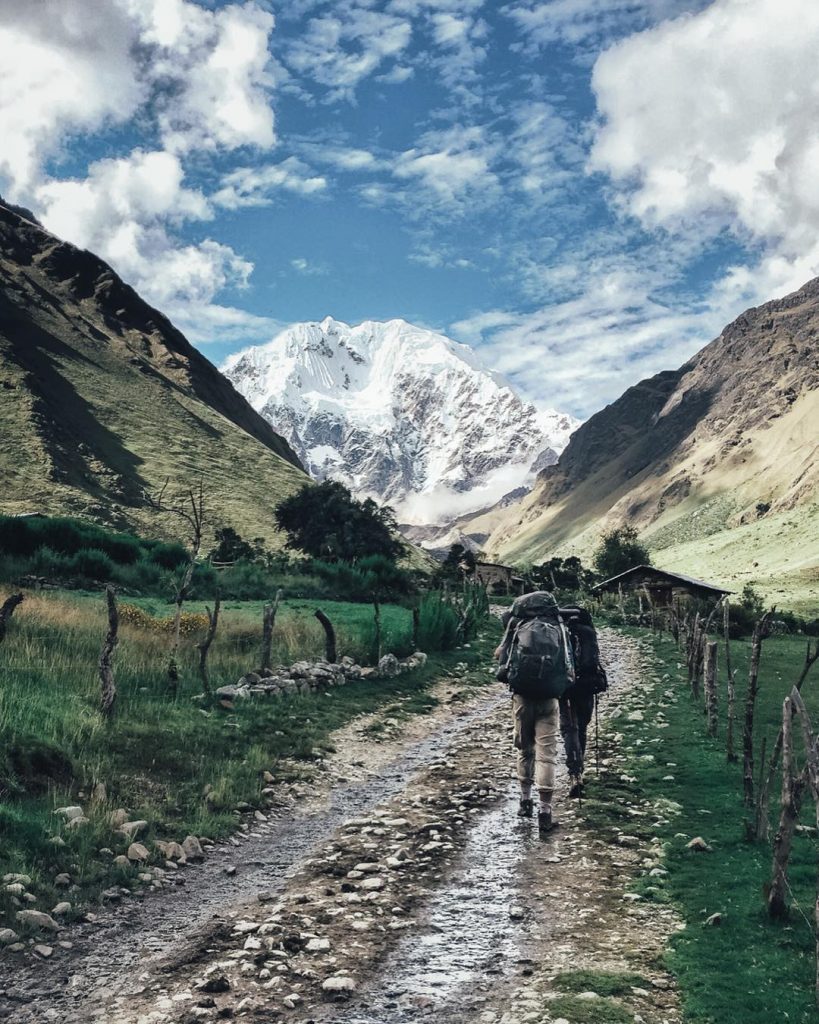 Where to Stay as a solo female traveler
If it's within your budget, there are a lot of options around and many nice hotels. However, a lot of solo travelers are looking for more economical options, which means hostels. There are various types in Cusco such as partying hostels or quieter ones.
You'll also find some with private rooms and others with dorms to share. So, this is up to you to find the best place. Accommodation tends to be safe and secure in the city and many places have rooms to keep your luggage while you travel to other places.
AirBnb has also taken off big in Cusco. If you are a fan then you will find some lovely apartments or rooms around the city for a very reasonable price. You can see the host so can stay with female-run homes if you prefer. You also get to see what others have said about the place you are looking at, which is a great option.
Neighborhoods
When looking for the best neighborhoods to stay in, keeping near the center is the best option. Here, you'll be close to all the main attractions and have a wide variety of places to eat and drink as well as access to banks and shops. San Blas is a popular part of town and is very bohemian. They have lots of reasonably priced hostels, hotels, and apartments.
The Plaza de Armas is the center of the whole city and is a top spot to stay in, too. However, being right in the main square means you will pay a little more.
If you prefer to head out of the center and still have everything you need nearby, Magisterio is one of the nicer parts of town, as is the surrounding area. You'll be near the mall where you'll find everything you need, as well as be close to other restaurants, shops, and plenty of supermarkets.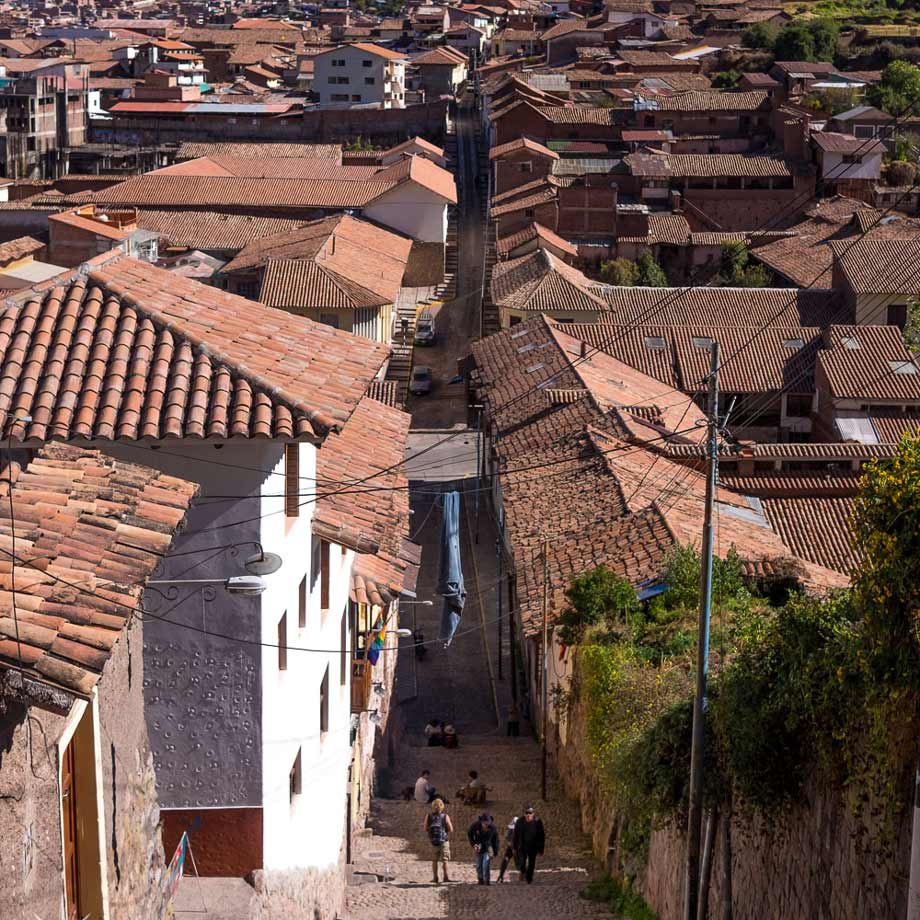 Tips to Enjoy Your Travels as a Solo Female
Learn a bit of Spanish – You don't need to be an expert, but learning a bit is fun and the locals will appreciate it. Of course, in the center in restaurants and on tours the people speak a bit of English. However, if you plan to go to the market, it's good to know a little something.
Take advantage of the fact that you are alone to take some private or group lessons so that you can advance quickly.
Don't be surprised by attention – The Peruvians rarely travel alone, especially if they are female. So you may get a few looks from fascinated locals. They don't mean any harm, though, and in Cusco, there are plenty of tourists, so it isn't as hard to fit in here.
Don't walk alone after dark – This is probably the same in your home country. The later it gets, the better it is to walk accompanied or get a taxi door to door. Just be a little street smart and take the right precautions.
Make sure you're insured – We strongly recommend having travel insurance. You may not need it, but healthcare here is very expensive and they'll likely charge you a hefty amount knowing that you are from overseas. An adventure type of insurance will cover all activities you do. It's better to be safe than sorry.
Take some time to volunteer – If you have the extra time, this is a wonderful thing to do. Whether it be visiting small rural villages with donations or handing out food or teaching a bit of English, you'll be helping out the local community. Many people aren't as fortunate as you, and giving them a bit of aid when you have time will make them and you feel good.
Enjoy the freedom – Traveling alone means you have the freedom to do absolutely anything you wish. Don't let anything hold you back and make sure you book the activities you always wanted and don't be afraid to make new friends.
Be confident – Make sure you walk with confidence and show it in everything you do. Locals can easily spot tourists who look disorientated, and these might be easier targets for pickpockets.
Have a plan – It's exciting, stepping out into the world all by yourself and doing as you please. However, it's still always best to have a plan and stick to it whenever possible. This way, you can make sure friends and family back home know where you're going to be heading and you can keep checking in to let them know all is ok.
Solo female travel in Cusco Checklist
Things to Keep in Mind When Traveling Alone
Keep all valuables close to you and in places where they can't easily be taken.
Only carry a small amount of cash on you at any time.
Don't flash expensive items around.
Don't put important items in your back pockets.
Dress casually to not draw too much attention to yourself.
Keep photocopies of all your important documents safe. We recommend a copy on a drive or cloud and also with a family member.
Use ATMs inside a bank rather than on the street to avoid scammers.
Be careful where you place valuables in a restaurant. Keep them on your person.
Only book with reputable companies and agencies.
Use only taxis with a phone number on them or ones you know are licensed.
Don't walk around alone at night in quiet areas.
Carry your hotel, hostel, or apartment info on you at all times in case you get lost.
Keep in constant contact with family back home so they know you are safe.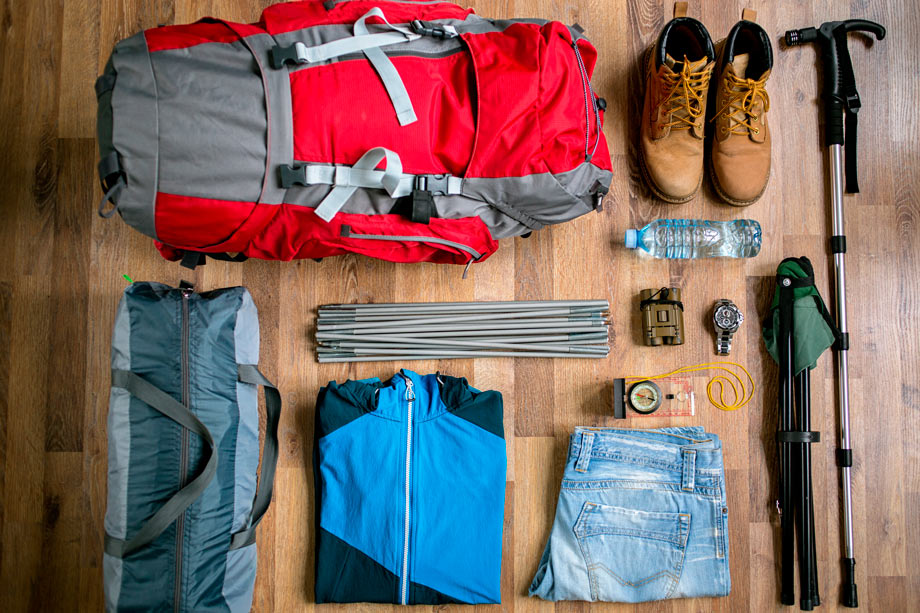 Come and Enjoy the Beautiful City of Cusco as a solo female traveler
As you can see, Cusco is a safe place with a lot to do. Coming by yourself just means that you will be able to enjoy everything you want without being tied down. We really recommend it. Just be sure to stay safe and check out all your options before making a decision. Safe travels!!!
Written by: Liv Palmer
---
---
You might also like
---