Cusco, the navel of the world and historical capital of South America, is a wonderful vacation destination and many visitors come every year to enjoy what it has to offer. It provides so much to holiday-goers from learning all about the history of the Incas and enjoying the incredible Andean landscapes to wonderful architecture and excellent gastronomy.
You might be thinking of visiting yourself or are already putting together your itinerary. Whatever the case, you're likely finding it difficult to decide what to do with your time here. Well, wonder no more. Here, we've come up with the best day trips from Cusco to help you gather all the information you need to decide what to put on your to-do list. 
The Best Day Trips from Cusco
Many of the best places to visit in Cusco are actually out of the city and are best visited on a day out. Cusco makes for a great base for your vacation, but you'll likely spend a lot of time coming and going to see attractions in other places. Don't worry if you think there's too much to fit into one trip, you can always come back!
Machu Picchu
We're fairly sure you've heard of this one, and it definitely deserves the first mention. The Inca citadel of Machu Picchu is one of the New Seven Wonders of the World and a UNESCO World Heritage Site. It'll make your hair stand on end and give you goosebumps as you enter for the first time and look out over this incredible site and feat of humankind. 
There's so much to explore and learn here, so make the most of your guided tour. You'll really get a feel for the place if you understand it better and will be able to soak up the magic of the Incas as you picture them going about their lives all those hundreds of years ago. You can also opt for some extra hiking inside up to Huayna Picchu or Machu Picchu Mountain at an additional cost, or to the sun gate (Intipunku) for free.
For the day trip, you'll need to get there and back by train. The best way to do it is to contact a travel agency or tour operator and they'll organize every little detail for you. Alternatively, you can book all the tickets yourself; just make sure you buy them all for the right times and dates. You'll also need a guide to enter the site with, which you can organise there if you don't do it beforehand.
What You'll Need
Entrance to Machu Picchu (and extra hike if you opt for this)
Return train ticket
Bus ticket from Aguas Calientes to Machu Picchu and back (can be bought at the time)
Transport to and from your chosen train station
Extra cash for food and drink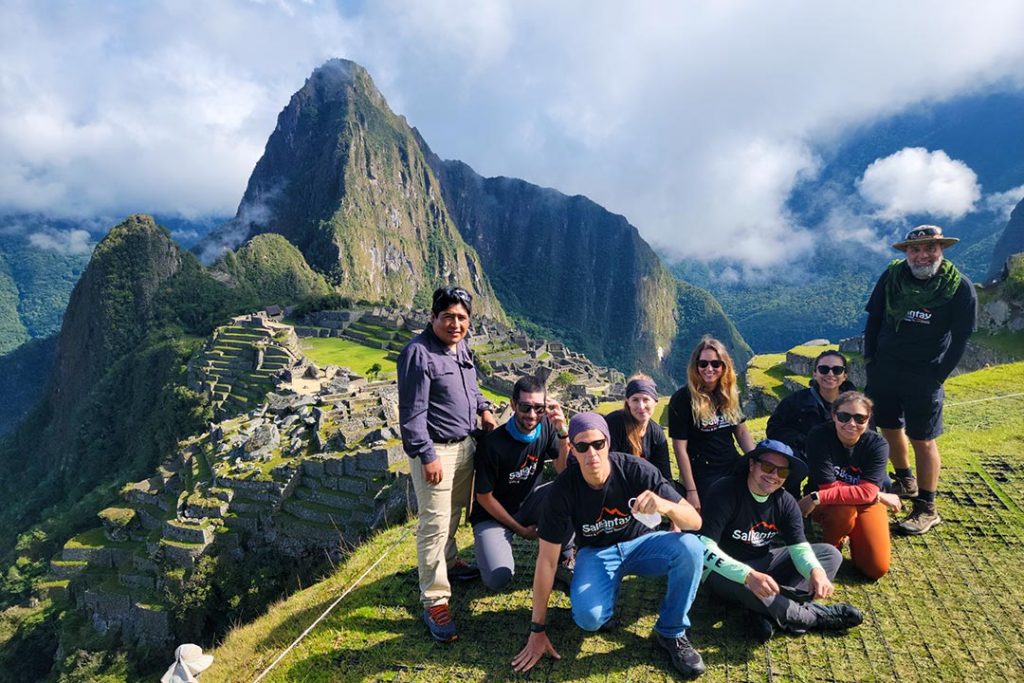 Humantay Lake
If you want to see some really beautiful Andean scenery that's almost untouched, the absolutely stunning Humantay Lake should definitely be on your list. It's known as the jewel in the mountains as the crystal clear turquoise waters look astonishing against the backdrop of the white snowy mountains. 
You'll need to leave early in the morning for this one and the hike up and down is around 3 hours. It is slightly challenging due to the altitude, but it's well worth it. Spending a couple of days in Cusco before you go is advised to help you acclimatise. Take things slowly and you'll really enjoy yourself.
Most hikers prefer to go with an agency or operator so that everything is included, such as food, transport, and guide. This way, you don't need to worry about the logistics and can enjoy every minute worry-free.
What You'll Need
Transport there and back
Cash for food and drink
Any of the Rainbow Mountains
In the surrounding area of Cusco, there are some incredible multi-coloured mountains that are known as Rainbow Mountains. They're some of the most unique places on earth and are excellent spots to take some outstanding photographs. Vinicunca was the first to become popular with tourists, but now there are two others as well, Palccoyo and Pallay Punchu. 
Below we give you a little more information about each one so you can decide which would be better for you.
Vinicunca
This is the most popular of the Rainbow Mountains and is the most well-known. It was the first to become popular and can be visited in a day from Cusco when you leave very early in the morning. It's a difficult hike so a few days in Cusco beforehand are recommended. 
You can also add a visit to Red Valley to your trip, which is also a fascinating landscape and will make you feel as though you're stepping foot on Mars. This mountain is the best option if you like to go to popular places and don't mind crowds.
Palccoyo
This was the second mountain to become popular and is a similar distance from Cusco. You'll also need to pass the famous Checacupe bridge along the way. You can expect to see fewer crowds here as it's still not visited very frequently.
It's also the perfect option for those who aren't such experienced hikers as the whole trail is virtually flat. Here you get to see three colorful mountains rather than the one at Vinicunca.
Pallay Punchu
The third and final rainbow mountain is Pallay Punchu, which only came to light recently. It's a fascinating form and together with the colors make it look like a poncho, which is why it got its name. This mountain is also relatively challenging to climb, so some days of acclimatization are necessary. Just like the others, you'll need to leave early in the morning and spend the whole day on the trip.
What You'll Need
Entrance to the Rainbow Mountain of your choice
Transport there and back
Cash for food and drink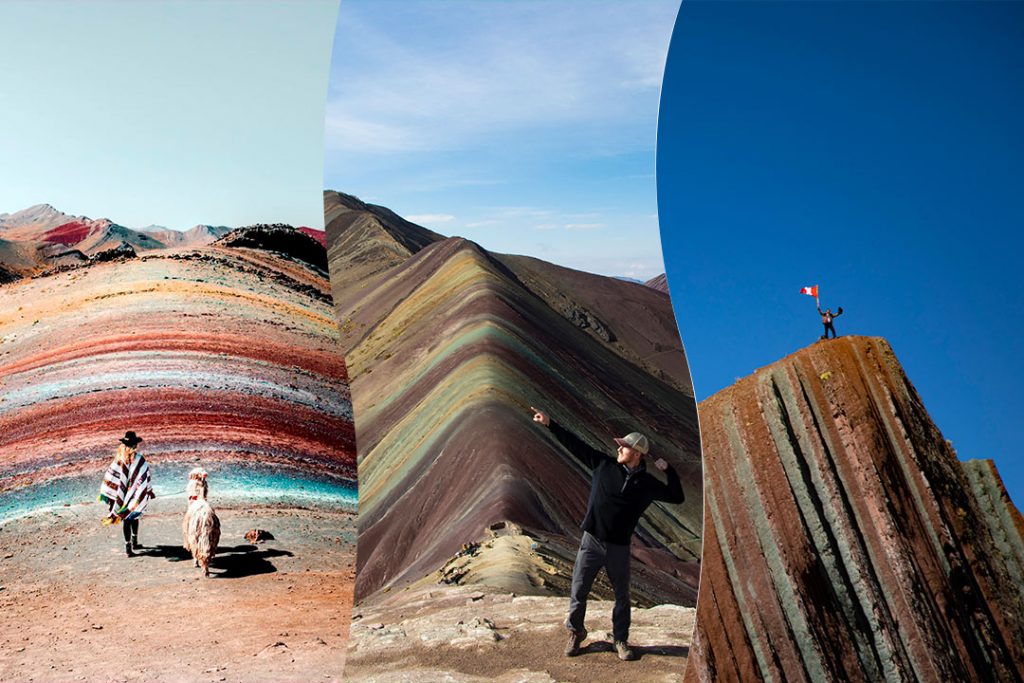 Pisac
One of the places that almost everyone will visit when they come to Cusco is the Sacred Valley. It was a very important place for the Incas where they could grow a variety of crops and also be close to the river that runs through the middle. It's a place with some delightful scenery of rolling hills and small towns sporadically placed throughout. 
The town of Pisac should definitely be on your to-do list. It hosts a colorful market that sells all kinds of Andean products and textiles. It's excellent for wandering around and doing a bit of souvenir shopping for yourself or friends and family back home.
There's also a fantastic archaeological site that sits above the town from where you get some incredible views over the valley below. The site itself is really interesting and gives you a great insight into the Incas. You can get there as part of a tour or make your own from Cusco, which is easily done in a taxi or shared public transportation for just 5 soles.
What You'll Need
Transport there and back
Entrance to archaeological site (Boleto turistico can be bought in Cusco or at any of the sites included)
Cash for food, drink, and souvenirs
Ollantaytambo
Our next day trip in the Sacred Valley is to Ollantaytambo. This is a quaint little town on cobbled streets that the trains to Machu Picchu leave from. There's also an archaeological site that towers above the main square, which is well worth the visit. You get some great views and learn more about the Incas.
In the town itself there are some intriguing little streets to wander down or you can opt to sip a coffee or cocktail in one of the cute cafes or restaurants and people watch. It's about 2 hours from Cusco so it can easily be done in a day.
If you have a bit more time, you could stay overnight and enjoy some of the small hikes around the area that take you to some beautiful parts of the countryside near streams and waterfalls. Ollantaytambo can be visited as part of a tour or by yourself in a taxi or public transport.
What You'll Need
Transport there and back
Entrance to archaeological site (Boleto turistico can be bought in Cusco or at any of the sites included)
Cash for food and drink
Maras and Moray
One of the best day trips, also to the Sacred Valley, is to the archaeological site of Moray and the Maras Salt Mines. This is an excellent day out because you get to see two completely different places very close together. They're also fairly close to Cusco so it doesn't need to take the whole day. You can go it alone in a taxi or public transport or book a tour that includes both sites.
Moray archaeological site is like no other in that it's a formation or circular terraces that almost look like something extraterrestrial. It's a fascinating site to behold and definitely worth the trip there if you can make it. You can even take an ATV tour that includes stop offs here and at Maras for a more thrilling day out.
The Salt Mines at Maras are also an extremely unique site and it's not every day you get to see saltwater high up in the mountains. The pools themselves predate the Incas and only the people from the region are allowed to mine there. They still use methods that are hundreds of years old and you can buy the salt to take home and cook with, too.
What You'll Need
Transport there and back
Entrances to the sites (Moray is part of the Boleto Turístico and the Salt Mines entrance can be bought upon arrival)
Cash for food, drink, and souvenirs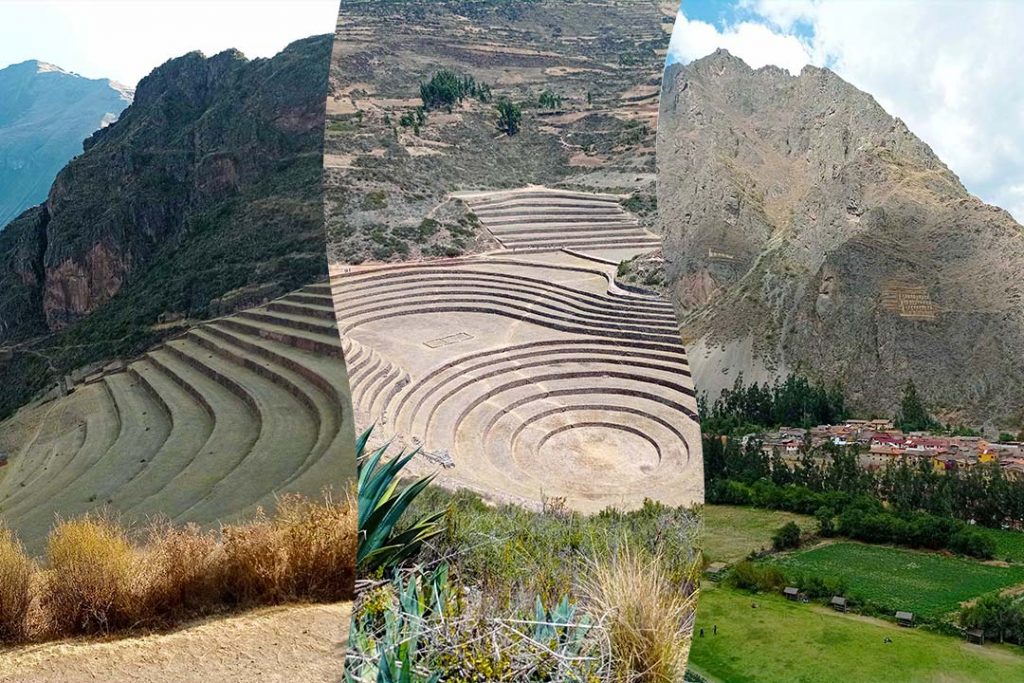 Huchuy Qosqo
If you love hiking and getting away from the crowds, Huchuy Qosqo is the perfect day out that combines an off the beaten path hike through glorious countryside and small Andean villages as well as a visit to the archaeological site that's not frequented by many tourists. 
The hike itself takes a few hours but you get some amazing views and see how people live in more rural parts of Cusco. You end up at Huchuy Qosqo, which boasts some different style buildings to other archaeological sites and sits high above the Sacred Valley, providing more spectacular landscape views.
You can decide to hike with an agency or operator, or you can make your way to the archeological site by yourself. You can hike up to it from the small town of Lamar if you don't have so much time or would prefer to go it alone. We don't recommend the hike through the mountains by yourself in case you have an accident or stray off the path.
What You'll Need
Transport there and back
Entrance to Huchuy Qosqo, which can be paid upon arrival
Cash for food and drinks
The Southern Valley
Less frequented than the Sacred Valley of the Incas is the Southern Valley, but it's just as spectacular. You can enjoy a tour in which you visit a lot of the main sites in the area or you can opt for a few places you want to visit and hire a taxi for the day to take you where you want, which makes for a more authentic experience.
Some highlights in the region include the archaeological sites of Tipon and Pikillacta, ATV riding in Huasao, or trying the local delicacy of chicharrón in Saylla. There's a lot more you can do out this way, too, and you can make it into a few day trips if you have more time. The road out is flat and very accessible from the city.
The Southern Valley tour is run by many tour companies in Cusco, but for individual sites and towns, it's best to organise your own day out. There's plenty of public transport to the towns or hiring a taxi is relatively economical for the day.
What You'll Need
Transport to different sites
Entrance fees where required (Tipon and Pikillacta are part of the Boleto Turistico and entrance can be paid upon arrival or in Cusco beforehand)
Cash for food and drinks
Saqsayhuaman, Q'enqo, Puka Pukara and Tambomachay
If you want to get out of Cusco but not go too far or you only have half a day spare, we recommend the tour of the archaeological sites on the outskirts. They can be done as part of a tour or by yourself in public transport.
You can actually make a day of it by hiking to Saqsayhuaman and Q'enqo, but the other two are a little too far to walk. There are buses that leave the city every few minutes that can take you as far as Tmabomachay and Puka Pukara for just 1.50 soles.
This is a really fun day out as you get to see a lot of different Inca structures in a short period and it gives you the chance to learn a lot about the culture in a short period of time. You'll also get great views over Cusco and the surrounding areas.
What You'll Need
Transport where required
Entrance to archaeological sites (Boleto turistico can be bought in Cusco or at any of the sites included)
Cash for food and drink
Enjoy and Explore Cusco
These are our top day trips from the city, but there are plenty more things to do if you have time. The most important thing is that you enjoy your time in Cusco and explore as much of the city and its surroundings as possible.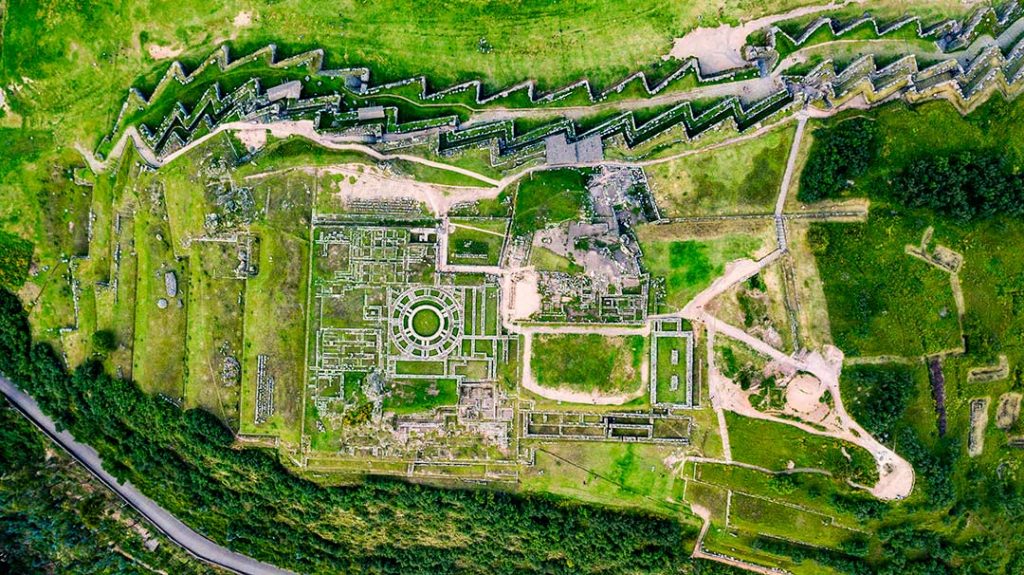 To enjoy your day trips to the max, take a note of these tips to take into consideration.
Take Plenty of Water
Wherever you decide to go for a day trip, make sure you take enough water with you as you'll likely be at high altitude and out in the sun, which can both dehydrate you. Always have extra cash in case you need to buy more water or snacks to keep you going.
Protect Yourself from the Sun
The sun at the altitudes can have a very damaging effect, especially if you have fairer skin. You'll be much closer to the UV rays, so we recommend at least a factor 50+ sunscreen or higher. Also ensure you take a sun hat and sunglasses for extra protection.
Take Time to Acclimatize
Hiking at high altitude is no joke, and if you aren't used to being at this elevation, it's essential you spend a few days in Cusco or the Sacred Valley to acclimate. It's best to enjoy the simpler hikes and days out before you decide to hike up to Humantay Lake or any of the Rainbow Mountains, for example.
Bring Your Passport
For any trips in and around Cusco, you should always carry your passport with you. Most places require this for you to enter and you don't want to be refused entry because you forgot to pack it.
Get Insured
Another very important thing you need to have is travel insurance. Yes, you can go on most trips without it, especially if you travel alone, but lots of agencies and tour operators won't allow you to travel with them if you aren't insured. Health care in Cusco is also very expensive should you require it.
Written by: Liv Palmer
---
---
You might also like
---