SERGIO PAVEL NEYRA ÁLVAREZ
Hi guys, my name is Sergio. I was born on August 22, 1989 and my biggest motivation to move forward is my family. In my spare time I like to read and the languages I speak the most are English, Spanish and Italian.
I chose to study tourism because it is a professional career that allows me to experience and learn about other cultures. It is amazing to share the history of our ancestors with people from different parts of the world. Guiding for me is being an ambassador of my culture and sharing my knowledge with others, learning from them and discovering new destinations.
During the six years that I have been working as a guide, I have known the routes: Salkantay, Inca Trail, Inca Jungle and Inca Quarry. Of all of them, the one that fascinates me the most to explore from beginning to end is our wonder of the world, Machu Picchu. Being in this sacred place is the best way to travel back in time and recharge yourself with good energy. I know many places like this, but being in the Inca citadel is undoubtedly one of the best experiences in life.
I feel very comfortable and happy working in Salkantay Trekking and I hope we keep improving day by day to meet our objectives and goals. Thank you Salkantay Trekking! Let's keep going!
CERTIFICATES
DIRCETUR: Travel Guide in Peru
SERNANP: Inca Trail Guide
Certificate in First Aid and Wilderness Rescue
Certificate in International Australasian EMT
RECOMMENDED BY TRIPADVISOR
The best travelers recommend it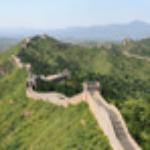 Amazing all round
They are very professional and friendly. The tour guides and food services are amazing. The vans were brand new and very comfortable. I wouldn't use any other tour service and you shouldn't either!! We did the short Inca trail trek as well as rainbow mountain with them.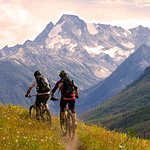 5D/4N Salkantay Trek
Myself and my partner did the 5D/4N salkantay trek in December 2021 with Alex and Fredy as our guides and it was one of the best experiences we have done. The food and the accommodation were fab and whilst the trek was challenging at times it was super fun and very rewarding.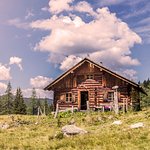 AMAZING
We did the half day city tour and the one day Machu Picchu tour and it was amazing. Our guides, Fredy Apaza and Ricardo were not only friendly and warm people, but EXTREMELY knowledgeable. They provided us with so much information not only about the sites but about the ancient and modern culture. Their peruvian pride really was special. They offered all help from advice with our stay in the city to taking all of our pictures. They gave us the most incredible experience. I would 100% recommend this tour to anyone, especially with our guides.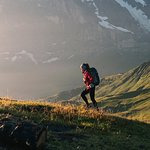 Highly Recommend
Amoroso was a fantastic guide. Would recommend to anyone. He was a very knowledgeable about the history of his ancestral land and went of his way to make sure our experience was as nice as possible.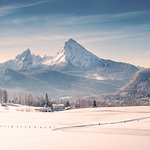 Excellent
Seeing a new side of life made the whole trip that much more personal. Aside from Franz and Carlos guiding and teaching us about the Andean life, they had such high spirits that kept us going! I would ask for them specifically in my next trip!

Best experience EVER!
My friend and I did the Humantay Lake and Salkantay Pass Trek with the most awesome guide, Jorge! The views were amazing, the service was great! The meals included were delicious and they even give you snack packs for your day hikes. What made the experience great was Jorge. He was super friendly, kind, respectful and the best cheerleader. The treks are not a walk in the park, but Jorge shared interesting facts and the history of the places along the way making everything enjoyable. And whenever he noticed I was tired, he would cheer me on. Book this trip! You will not regret it. Muchas gracias Jorge!!!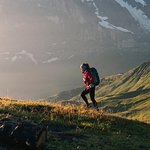 Best 5 days ever
The Salkantay Classic 5 day was the most incredible experience of my life. Our guide Fredy Apaza Huarhua was absolutely outstanding. He was both knowledgeable and good-humored. He made sure everyone had a great time and was hugely supportive during tough times. I would 100% suggest this trek to anyone in great physical condition and a taste for adventure!
Find the Perfect Destination in Peru
With astonishingly varied landscapes, stunning scenery, compelling history, and a legacy of fascinating cultures, there is truly something for everyone. Our expeditions in Peru are designed to showcase all that this country has to offer.
Our expeditions in Peru are designed to showcase all that this country has to offer.
Travel Associations & Certifications