FREDY ZAPATA CONDORI
Hello everyone, my name is Fredy, and I was born on August 14, 1980. One of my biggest motivations in life is my family; I owe what I am and will always be grateful to them. I enjoy my free time watching documentaries and planning my following projects. I am fluent in English, Spanish, Portuguese, and Quechua.
Studying tourism was one of the best choices in my life. Since I was a child, I was always curious to learn about customs, languages, cultures, and history worldwide. Now, I share everything I have learned with people from all over the world. It's great! In the 19 years I have been practicing this beautiful profession, I discovered that guiding is my passion, transmitting cultural and historical knowledge, and much more, filling me with pride.
I have explored all the routes, except Ancascocha, and I have good experience in each of them, but the one that continues to impact me is the wonder of the world, Machu Picchu. Recharging in this fantastic place is one of the best pleasures in life. You have to feel it!
During the six years that I have been with Salkantay Trekking, I know that we have formed a great team with the best, and to obtain absolute success, we must keep it that way.
CERTIFICATES
DIRCETUR: Travel Guide in Peru
SERNANP: Inca Trail Guide
Certificate in canoeing
Certificate in First Aid and Wilderness Rescue
RECOMMENDED BY TRIPADVISOR
The best travelers recommend it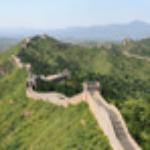 Amazing all round
They are very professional and friendly. The tour guides and food services are amazing. The vans were brand new and very comfortable. I wouldn't use any other tour service and you shouldn't either!! We did the short Inca trail trek as well as rainbow mountain with them.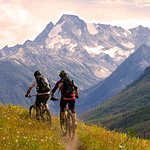 5D/4N Salkantay Trek
Myself and my partner did the 5D/4N salkantay trek in December 2021 with Alex and Fredy as our guides and it was one of the best experiences we have done. The food and the accommodation were fab and whilst the trek was challenging at times it was super fun and very rewarding.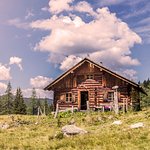 AMAZING
We did the half day city tour and the one day Machu Picchu tour and it was amazing. Our guides, Fredy Apaza and Ricardo were not only friendly and warm people, but EXTREMELY knowledgeable. They provided us with so much information not only about the sites but about the ancient and modern culture. Their peruvian pride really was special. They offered all help from advice with our stay in the city to taking all of our pictures. They gave us the most incredible experience. I would 100% recommend this tour to anyone, especially with our guides.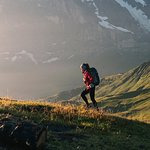 Highly Recommend
Amoroso was a fantastic guide. Would recommend to anyone. He was a very knowledgeable about the history of his ancestral land and went of his way to make sure our experience was as nice as possible.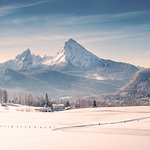 Excellent
Seeing a new side of life made the whole trip that much more personal. Aside from Franz and Carlos guiding and teaching us about the Andean life, they had such high spirits that kept us going! I would ask for them specifically in my next trip!

Best experience EVER!
My friend and I did the Humantay Lake and Salkantay Pass Trek with the most awesome guide, Jorge! The views were amazing, the service was great! The meals included were delicious and they even give you snack packs for your day hikes. What made the experience great was Jorge. He was super friendly, kind, respectful and the best cheerleader. The treks are not a walk in the park, but Jorge shared interesting facts and the history of the places along the way making everything enjoyable. And whenever he noticed I was tired, he would cheer me on. Book this trip! You will not regret it. Muchas gracias Jorge!!!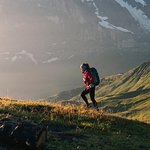 Best 5 days ever
The Salkantay Classic 5 day was the most incredible experience of my life. Our guide Fredy Apaza Huarhua was absolutely outstanding. He was both knowledgeable and good-humored. He made sure everyone had a great time and was hugely supportive during tough times. I would 100% suggest this trek to anyone in great physical condition and a taste for adventure!
Find the Perfect Destination in Peru
With astonishingly varied landscapes, stunning scenery, compelling history, and a legacy of fascinating cultures, there is truly something for everyone. Our expeditions in Peru are designed to showcase all that this country has to offer.
Our expeditions in Peru are designed to showcase all that this country has to offer.
Travel Associations & Certifications