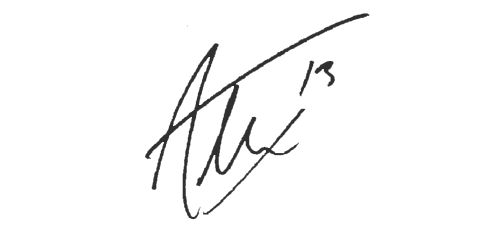 ALEX IGNACIO MAMANI ROMERO
My name is Alex, and I was born on October 30, 1984. I like to play soccer, watch movies, read, and listen to music. My constant driving force is my daughter, and she is the light of my path. I am fluent in Spanish, English, Portuguese, French, and Quechua.
I decided to study tourism because I always liked to travel, know new places, and deal with people from different parts of the world. Today, I know that guiding guides a person with advice and teachings about a place and shows them our culture. I have 12 years of teaching several people in incredible ways on all routes.
The places that impacted me the most were the challenging route to Ausangate and Machu Picchu mountain, the mysticism, and the fantastic landscapes that surround the trail, catching any visitor. I feel pleased to do these treks, and it fills me with pleasure to be able to help people get to know these places. Working in Salkantay Trekking is synonymous with union. Let's keep growing together!
CERTIFICATES
DIRCETUR: Travel Guide in Peru
SERNANP: Inca Trail Guide
Certificate in First Aid and Wilderness Rescue
RECOMMENDED BY TRIPADVISOR
The best travelers recommend it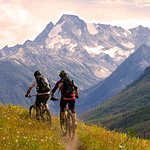 5D/4N Salkantay Trek
Myself and my partner did the 5D/4N salkantay trek in December 2021 with Alex and Fredy as our guides and it was one of the best experiences we have done. The food and the accommodation were fab and whilst the trek was challenging at times it was super fun and very rewarding.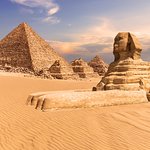 INCREDIBLE
This was an INCREDIBLE experience. We did the 5-day Salkantay Trek to Machu Picchu. The food, the sights, the expertise of Salkantay Trekking -- everything was enjoyable and well-planned in the extreme. Our guide, Alex, was highly knowledgeable and entertaining. Major thanks to the staff at Salkantay Trekking, including our chefs were Eyner and WIlbur and our horseman Jose. I HIGHLY recommend this experience!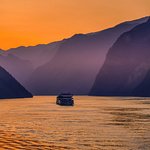 Salkantay Trekking
We did the 4days 3nights trekking. One thing is for sure, when you do the trek with Alex and Jhordi you will have the time of your life. The views, the environment, the salkantay, the camps, the food everything was amazing. Also the tour in Machu Picchu was amazing, and Jhordi could tell us so much information about this acient Inca city. Overall i would recommend Salkantay trekking for sure. Big love to Alex and Jhordi, thank you for the amazing time.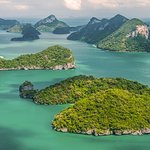 Gran experiencia en Salkantay
Hace unos días realicé el trekking de Salkantay de cinco días con l empresa Salkantay trekking. Fue increíble!!! Los paisajes son alucinantes, las estancias muy cómodas y con unas vistas maravillosas. La comida buenísima, abundante y el cocinero cada día nos sorprendía con platos nuevos (soy vegetariana y adaptaron platos para mi ). Además, los guías, alex y Jordi, son muy profesionales, muy cercanos, divertidos y con muchos conocimientos de la cultura, la historia, la geología y la ideología que abarca el trekking y perú en general. Me lo pasé increíblemente bien, y si repitiera esta experiencia lo haría con ellos sin dudarlo. Lo recomiendo 100%!!!!!!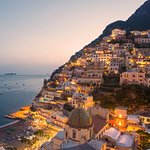 Fantastic Time with Alex
You can't go wrong with this group. Our guide, Alex, took great care of us and was always positive and high energy! He really made the 5 days a fantastic one (I recommend him!) We did the 5 Day Classic Salkantay. The accommodation was all really nice, and the food was brilliant. The Andean Huts were especially nice (it was even nice by city standards, let alone backpacking standards!)
Thank you again, Alex! It was a wonderful time.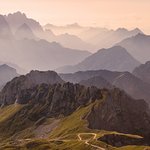 Amazinggggg!
This company was amazing! Not to mention the team! Everything was great, the food, lodging, transportation, etc. Our guide Alex was amazing! Caring, understanding, accommodating, knowledgeable, experienced, just awesome! Our chef was great! Food was amazing. I give my trip a 10/10, hands down.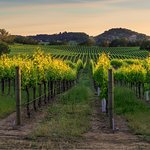 Salkantay Trek
The Classic 5-day trek to Machu Picchu was amazing. The unique experiences led by our trek leader Alex were one of a kind. The stays each night were also excellent. The food was amazing. Definitely recommend this trek.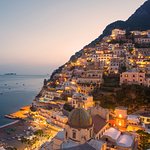 An unforgettable, unbelievable experience.
The trip was amazing, great accommodations, great food, unbelievable views and experiences. The best part was our guide, Alex Ignacion, who was extremely knowledgeable, friendly, funny, and just made the trip so much better than we could have anticipated.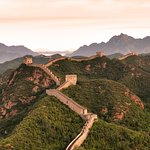 Worth it.
Salkantay trek was challenging and beautiful. Each day was filled with enriching experiences. Our guide Alex was amazing and assisted the group in every way. I would highly recommend this trek!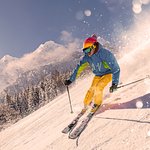 5 day classic
Had a wonderful time during our classic 5 day hike to Machu Picchu! Alex was our guide and he was amazing! Very knowledgeable and encouraging during difficult times of the hike!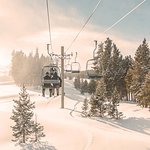 Trip of a life time!
We just completed the 5 day Salkantay trek. Our guide was Alex and he made the whole trip amazing. He was knowledgeable in the terrain and his Incan culture. His communication skills were top notch. Our group was mostly Americans and his English was excellent. He went far above and beyond to help me after I took a mild fall. The accommodations were amazing as well as the food. The whole support staff helpful. His tour of Machu Picchu was
Find the Perfect Destination in Peru
With astonishingly varied landscapes, stunning scenery, compelling history, and a legacy of fascinating cultures, there is truly something for everyone. Our expeditions in Peru are designed to showcase all that this country has to offer.
Our expeditions in Peru are designed to showcase all that this country has to offer.
Travel Associations & Certifications