JUAN CARLOS ALCCA HUAMÁN
Hello friends, my name is Juan Carlos, I was born on September 3, 1988, and I love to read, play soccer and go to the gym in my free time. I am fluent in English, Portuguese, Spanish, and Quechua. One of my biggest reasons to continue in life is my son Stefano, he is my driving force and my impetus to move forward.
I chose a career in tourism because it is an international connection that you make with people. Being able to share the history that our ancestors left us is unique. We do more than just guide; we create unique experiences on each trip and deliver the best to make each adventure memorable.
I have been guiding for 11 years and I have experience in the routes: Salkantay, Inca Trail, Inca Jungle, and Sacred Valley. I could say that of all the places I have known, I was amazed by our wonder of the world, Machu Picchu. I have visited this sacred place several times, and it still amazes me; just the fact of being able to breathe and recharge your energy there, makes you feel renewed.
Working in Salkantay Trekking helped me, not only as a professional but as a person and I know that we will continue to grow because we are the best.
CERTIFICATES
DIRCETUR: Travel Guide in Peru
SERNANP: Inca Trail Guide
First aid and wilderness rescue certificate
RECOMMENDED BY TRIPADVISOR
The best travelers recommend it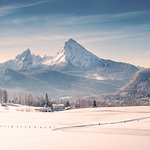 Excellent
Seeing a new side of life made the whole trip that much more personal. Aside from Franz and Carlos guiding and teaching us about the Andean life, they had such high spirits that kept us going! I would ask for them specifically in my next trip!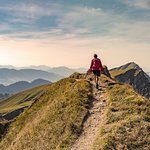 Amazing!
Franz and Carlos was the absolute best! My trip to Cusco could not have been any better than this. I was challenged but Franz gave me the confidence and support I could ever need. Salkantay trekking was ever so accommodating and such a good bargain for what you pay. An experience of a lifetime and I'd recommend them time and time again.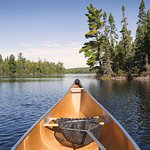 Unforgettable adventure
I did this trek, and I really enjoyed it, one of the best time of my whole life. Carlos and Franz were our guides, they're just awesome and with a beautiful energy. I highly recommend this adventure to everyone who loves being in the nature.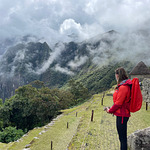 Totally worth it :)
We did the Salkantay 4 day trek with Carlitos and Franz. It was an amazing trip and both of the guides were super nice, competent and full of energy :) we could ask them any question about plants, religion, history and so on. Great experience. :)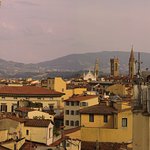 Amazing experience!
I absolutely loved every minute of this trip. Our guides, Franz and Carlos, are truly wonderful, kind, caring people who encouraged us every step of the way. Carlos especially just radiates warmth and happiness. The trek was difficult, but the scenery so beautiful, the accommodations exceeded every expectation, and they really care about fostering community among the trek participants. It's such a unique way to experience Peru's culture and environment, and the trek ran so seamlessly - they really care about everybody's experience. Would highly recommend this trek and company to everybody - I can't imagine having the same depth of experience in Peru without them.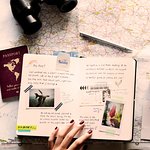 Amazing Experience
I went on the Salkantay 4 Day Trek, with Carlos and Jhordy as my guides. The entire experience was amazing, the sights were beautiful and mesmerizing and the history and culture were great to learn about. My guides were extremely fun and great to hike with as well as very knowledgeable about the culture and practices of the Incas.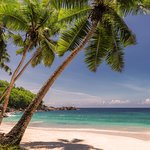 Amazing trip
On a passé 4jours génial !
Jhordy et Juan-Carlos font tous pour qu'on passe un séjour inoubliable ! Ils sont attentionnés, toujours souriants et connaissent beaucoup de choses.
Jhordy sait ce qu'il faut faire en cas de soucis à cause de l'altitude ce qui est rassurant !
J'étais avec une amie ainsi que ma soeur à qui j'ai offert ce séjour. Nous avons beaucoup aimé et finir par la 7e merveilles du monde !
Je recommande les yeux fermés !

Super expérience
C'était mon premier trek et j'ai adoré !!!! Super expérience, des guides exceptionnels Jhordy y Juan Carlos ! Je recommande a 1000% !!
Find the Perfect Destination in Peru
With astonishingly varied landscapes, stunning scenery, compelling history, and a legacy of fascinating cultures, there is truly something for everyone. Our expeditions in Peru are designed to showcase all that this country has to offer.
Our expeditions in Peru are designed to showcase all that this country has to offer.
Travel Associations & Certifications