JORGE LUÍS QUEJÍA BLAS
Hello everyone, my name is Jorge Luis and my birthday is November 11. I am fluent in English, Spanish, and Quechua. My biggest motivation to move forward in life is my family, and in my free time, I like to walk with them, ride a bike, and cook.
I still remember my first experience as a guide, I was excited and nervous at the same time, but with time I managed to gain experience and became the professional I am today. For me, being a guide means passion, dedication, professionalism, and being able to share millenary knowledge with others.
I have been part of the Salkantay Trekking family for five years and I have gained experience in the routes: Salkantay, Inca Trail, Choquequirao, and Huchuy Qosqo. Peru has its own thing, and the place I loved the most was the Amazon jungle, for its natural richness and biodiversity.
I am proud to work in Salkantay Trekking, a 100% Peruvian company that cares about the quality of service to its customers. Let's keep growing!
CERTIFICATES
DIRCETUR: Travel Guide in Peru
SERNANP: Inca Trail Guide
First aid and wilderness rescue certificate
RECOMMENDED BY TRIPADVISOR
The best travelers recommend it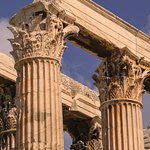 By far best trekking/organisation/guide we've ever had!!!!!
Wij zijn al 2 maanden aan het rondtrekken in ZA, veel excursies achter de rug. Dit was veruit de beste ervaring!! Alles was tot in de puntjes in orde! De accomodaties waren fantastisch, alles wordt in het begin zo goed uitgelegd, je weet perfect wat te verwachten. De trek zelf is uitdagend maar de gids Jorge Q wist ons perfect te motiveren, hij was voorbereid op alles! Het eten was ook echt super goed, Rosalio zorgde ervoor dat we echt niets tekort kwamen, voor/hoofd/dessert … We werden s'ochtends gewekt met een warm theetje in onze accomodatie, perfecte manier om de dag te starten!
Jorge Q heeft er echter wel voor gezorgd dat onze ervaring eentje is om nooit meer te vergeten! Zijn Engels is super goed, hij is heel grappig en elke dag super enthousiast! Hij geniet echt van zijn job, vertelt super leuke verhalen en geeft veel informatie! Je merkt ook echt dat hij echt oprecht geniet van ons gezelschap en wij hebben ook van zijn gezelschap genoten!
Ik raad iedereen aan om deze trek te doen, maar zeker ook met dit bedrijf. We zijn onderweg vele tegengekomen die met andere organisaties zijn gegaan en echtwaar, telkens merkte we echt dat we lucky waren met onze gids en de hele organisatie! Salkantay Trekking - by far beste organisatie die we al gehad hebben! Ze hebben nog vele andere tours in aanbieding, echt een aanrader!
& JORGE Q. WE LOVE YOU PAPI!!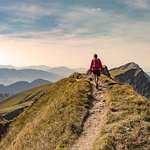 God trekking, super guide og fede Lejre
Fantastisk service og med topprofessionel guide. Virkelig flot natur og fed rute, som godt kan være udfordrende, men ikke for meget. Overnatnings stederne var helt vildt fede, specielt overnatning på 2. Dag var mega fed.

Best experience EVER!
My friend and I did the Humantay Lake and Salkantay Pass Trek with the most awesome guide, Jorge! The views were amazing, the service was great! The meals included were delicious and they even give you snack packs for your day hikes. What made the experience great was Jorge. He was super friendly, kind, respectful and the best cheerleader. The treks are not a walk in the park, but Jorge shared interesting facts and the history of the places along the way making everything enjoyable. And whenever he noticed I was tired, he would cheer me on. Book this trip! You will not regret it. Muchas gracias Jorge!!!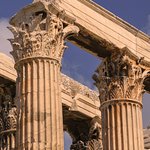 Incredible experience
We did the classic salkantay trek in late March of 2022. Our guide, Jorge, was incredible. He was patient, kind, knowledgeable, and funny. He made this experience unforgettable for us. Alberto, the chef, is so talented. Our breakfast, lunch, dinner, and snacks were delicious and well planned to ensure that we had energy to get us through the long days of hiking. Our horseman, Jeffet, made sure that our belongings, the food and supplies made it to each campsite dry and before we arrived. This company is a well oiled machine. We felt safe, comfortable, and happy from the second we participated in the briefing to the second we returned to Cusco. We are so appreciative of this company and the staff. We highly recommend this company and this trek!!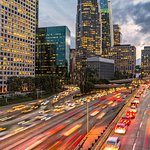 Salkantay Trekking 10/10 Would Recommend!
Everything about our trekking experience through Salkantay Trekking was outstanding! The trek itself was was awe-inspiring every step of the way but it wouldn't have been the same if we didn't do it through these folks!
The food was not only delicious but plentiful! I was very pleasantly surprised just how good the food was for all three meals of the day each day. Hats off to the chef!
Our sleeping accommodations were comfortable and spacious enough to spread out our gear to dry and re-organize. Each day was a completely unique landscape and each night was spent in a completely unique and fitting yurt. It was a very comfortable camping experience that allowed you to fully recharge for the next days hike.
Lastly our guide, Jorge, couldn't have been better! He kept everyone's spirits up during strenuous parts, cracked jokes and kept us entertained, helped out in anyway needed, kept us on schedule, and kept us safe the entire time! He was extremely knowledgeable about the landscape and history of the area. If you can choose your guide, I'd highly recommend Jorge!
From preparing us to the days leading up, to the 5 day/ 4 night trek itself, to the follow ups afterwards the crew at Salkantay Trekking really went above and beyond! We will be back!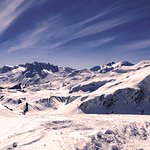 The Best Four Days of My Life
This experience may have been one of the greatest things I've ever done! Our guide, Jorge, knew SO much about Peruvian history and the geography and topography of the trail and he had incredible stories to share with us. He kept a good pace for our group and accommodated those who were a little slower. He had a plan for every possible scenario and was incredibly prepared. We got very very lucky with our group (five total) and the weather. The views along the trail are some I will never forget as well as the wonderful company of our group, our guide, the food, and the porters who helped make it possible. I would recommend this trek and this trekking company to anyone and everyone.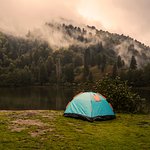 Choose this Company!!!
One of the best experiences I have ever had. This company is a Cusco based company and you can tell they really care about not only the people they hire, but the communities you will hike through as well. It is nice to know your money is going back to the peruvian people. Our guide,Jorge, exceeded my expectations of what a guide could be. Not only was he incredibly knowledgeable about the history and enviroment we were hiking through, but he was extremely attentive to each individual person in our group. He was encouraging, positive, very kind and went above and beyond to get to know us as a family. I have never had a guide before who I felt genuinely cared about me as a person, and this compassion made this trip 1000x better. Our cook Jesus Manual also cooked us amazing hot meals and even went so far as to bake me a birthday cake. It is a very personalized tour and group and I truly cannot recommend them enough!! book with Salkantay and you will not be dissapointed! oh, and make sure you train for steep terrain and long days and this will make your journey more enjoyable. Ask for Jorge! Go Team Choo Choo!
Find the Perfect Destination in Peru
With astonishingly varied landscapes, stunning scenery, compelling history, and a legacy of fascinating cultures, there is truly something for everyone. Our expeditions in Peru are designed to showcase all that this country has to offer.
Our expeditions in Peru are designed to showcase all that this country has to offer.
Travel Associations & Certifications