JOEL DEYVIS FUENTES RÍOS "HD"
What's up, guys? I'm HD. I was born on October 12th, and I am 34 years old. I consider myself a person with a sense of humor and committed to my work. I like to play soccer, and I am fluent in English, Portuguese, Spanish, and Quechua.
I chose a career as a tour guide because I like to discover and teach the culture and history of our ancestors. One of the experiences I had en route was that one of the passengers sprained his ankle, and I carried him on my back the rest of the way to help him; it was one of the most rewarding moments I will never forget! Therefore, this profession is more than just guiding. It gives unforgettable moments to people who come from far away to explore our beautiful country.
Of all the routes, I consider that I have more experience in Salkantay, Inca Trail, Choquequirao, Inca Jungle, Lares, and the Sacred Valley of the Incas. But undoubtedly, the one that has impacted me the most was the route to the majestic Ausangate. To enjoy the most beautiful views of the Andes is the best.
I have been practicing this profession for about 10 years, including 4 years as part of the Salkantay Trekking family; I have the conviction to become the best, together with the excellent guides that make up the team.
CERTIFICATES
DIRCETUR: Travel Guide in Peru
SERNANP: Inca Trail Guide
Mountain guide certificate
Certificate in First Aid and Wilderness Rescue
RECOMMENDED BY TRIPADVISOR
The best travelers recommend it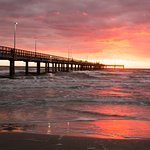 2-day Machu Picchu Train Tour
Our guide, Joel, was very sweet and professional. He made sure we had everything we needed for a smooth journey and got us everywhere we needed to be with ease and timeliness.
The train ride itself was less comfortable than expected. No fault of Salkantay, but with the current restrictions being unable to eat or drink onboard after we had been travelling all morning left us feeling like we paid for a luxury experience that was far from it. Of course, the landscape and views were breathtaking and we still enjoyed it.
We had a similar feeling with the hotel accommodations. The room had bare minimum amenities and a window that directly faced a wall. We were in one of the most beautiful places in the world and could not see any of it from our room. Again, for the price, we expected a more luxury experience and it was not at all.
The hot springs and Machu Picchu itself were incredible of course and our trip was amazing despite feeling at times that we were paying top dollar for less-than-comfortable accommodations. Perhaps it would be helpful to see a cost breakdown of each element of the journey to understand what it is we are paying for.
Still grateful for Salkantay and Joel making this trip happen last minute and making it all go smoothly. It was a trip we will never forget.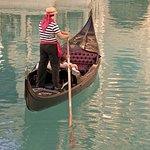 Experiencia inolvidable y recomendable
Hicimos el camino Salkantay de 5 días. 100 por 100 recomendable. Paisajes espectaculares, alojamientos excepcionales y especiales en la montaña, comida rica y variada, personal amable. Nos sentimos muy cuidados.
Hay que venir físicamente bien preparado, hay un par de días exigentes pero que merecen mucho la pena.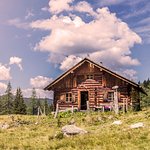 Una experiencia maravillosa que te conecta contigo mismo y la naturaleza.
El trek de 5 días a Salkantay es una experiencia única. El contacto con la naturaleza, con la montaña y las personas con las que compartes el camino es maravillosa.
Gracias a Joel y a su equipo por cuidarnos y hacer posible este sueño.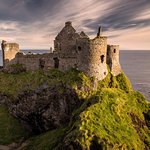 Una de las mejores experiencias en mi vida!!!!
Definitivamente no hay palabras para describir lo magnífico que fue este viaje para mí. El tour superó por mucho todas las expectativas que tenía al respecto. Y todo se lo debo al gran equipo por parte de Salkantay Trek que siempre estuvo atento a nosotros. Los guías Joel (HD) y Fredy son personas con un alto compromiso, conocimientos, amables y atentas. Más que guías se volvieron nuestros amigos y eso no lo puede hacer cualquiera. Los encargados de preparar nuestros alimentos (Justino y su hermano Urbano) siempre nos sorprendieron con platillos distintos cada día y todos ellos fueron deliciosos, comer era nuestro momento de gloria después de caminar por bastante tiempo. También se resalta el trabajo de Rubén, la persona encargada de llevar nuestras cosas personales de un lado a otro. Mi más grande admiración y reconocimiento al trabajo de todos ellos. Deseo que más gente pueda tener la oportunidad de hacer el Trek con ellos porque son personas inigualables. Gracias eternas a todos ellos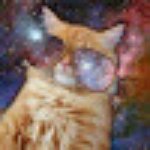 Amazing experience with a great company. 10/10
Look no further, if you want to hike the Salkantay trek to Machu Picchu, this is the tour company to go with. They were so flexible, professional, and friendly with me and my wife.
Our Guide/tour leader was Joel Deyvis Fuentes Rios along with our cooks/horsemen Jhon/Jhon/Andreas. Joel was incredible and you can immediately tell he's passionate about the culture & history of the Inca's and the Andean people. We always felt included & supported.
The Food was so incredible every day. We had a large amount of options of vegetables, soups, meats, and more. Much of it was traditional Peruvian food.
They even made my wife a birthday cake in the middle of the Jungle!
If you're struggling with the altitude they have options/backup plans. Such as riding a mule or using oxygen. I felt like we were in safe hands.
Overall, we had a great experience with Salkantay trekking & without hesitation I would use them again if we came back for round 2.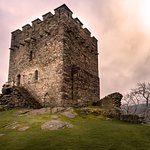 Maravillosa experiencia
Una experiencia increíble, conexión con la naturaleza, conocimiento de la geografía, y la historia. Muy buenos todos los alojamientos. Los guías HD y Fredy son fantásticos, siempre atentos, preocupados por que pasemos muy bien, divertidos. La cocina de Justino, la mejor de todo Cuzco.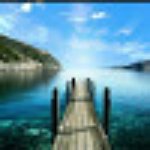 Salkantay adventure
Todo el trekking espectacular. El ascenso al Salkantay , el camino por la montaña con vegetación selvática.
El servicio del staff excelente, desde el cocinero , los guías , todo.
Los guías que estuvieron conmigo fueron H.D (Joel), Fredy . Cocinero Justin.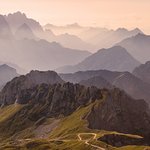 Fredy y Joel
Salkantay 5 días clásico
Fue una experiencia inigualable, además unos excelentes guías. La comida rica
Find the Perfect Destination in Peru
With astonishingly varied landscapes, stunning scenery, compelling history, and a legacy of fascinating cultures, there is truly something for everyone. Our expeditions in Peru are designed to showcase all that this country has to offer.
Our expeditions in Peru are designed to showcase all that this country has to offer.
Travel Associations & Certifications