FREDY APAZA HUARHUA
Hi guys, my name is Fredy, I was born on October 14th, one of my biggest inspirations is the unconditional love of my daughter and the sacred power of our mother earth. I like to spend time with my daughter and read books about history in my free time. The languages I am most fluent in are Spanish and English.
I chose a career in tourism because I enjoy interacting with people and explaining the fantastic culture of the Incas. This profession is more than just guiding; it provides information and ensures the safety of the people I am in charge of during the trip.
I have been in this profession for seven years, and four years working in Salkantay Trekking, I feel at ease and at home. During these years, I had the opportunity to know almost all the routes: Salkantay, Inca Trail, Ausangate, Choquequirao, Inca Jungle, Lares, Huchuy Qosqo, Inca Quarry, among others.
One of the places that has impacted me the most was when I met France for a congress where I spoke about the Andean cosmovision. It was a truly incredible day that I will always remember. I wish with all my heart that Salkantay Trekking continues to grow in business, professional and personal terms. Let's keep going team!
CERTIFICATES
DIRCETUR: Travel Guide in Peru
SERNANP: Inca Trail Guide
Certificate in First Aid and Wilderness Rescue
RECOMMENDED BY TRIPADVISOR
The best travelers recommend it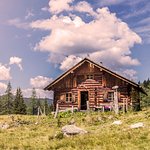 AMAZING
We did the half day city tour and the one day Machu Picchu tour and it was amazing. Our guides, Fredy Apaza and Ricardo were not only friendly and warm people, but EXTREMELY knowledgeable. They provided us with so much information not only about the sites but about the ancient and modern culture. Their peruvian pride really was special. They offered all help from advice with our stay in the city to taking all of our pictures. They gave us the most incredible experience. I would 100% recommend this tour to anyone, especially with our guides.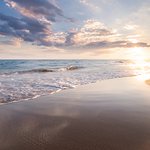 Great Experience. Difficult and challengung. Not for beginning hikers.
Freddy did an excellent job guiding us through the 7 day Salkantay trek from Challacancha to Machu Picchu. He was really good at being encouraging, as we started out with some health issues. He was also very knowledgable of Incan history and his love for his ancestry is very evident. The chef, Justin, provided great meals and the team of 6 porters performed well and were friendly to us, demonstrating a great affection for each other, as well.

Strongly recommend Salkantay 5 day trek
I strongly recommend the classical 5 day trekking in Salkantay. The group was great and Fredy Apaza Huarhua was our amazing tour guide. He was very attentive to harmonize the group's different walking paces and always sharing relevant stories and insightful information about all the places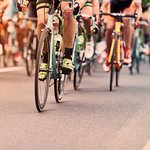 Classic 5 day Salkantay
Really enjoyed my trek with Freddy Apaza. Although the hiking was hard, we had hot meals 3 times a day and warm beds, and good company in terms of fellow travelers, our guide, and the other crew members on the trek. Fredy was enthusiastic and knowledgeable and made sure we were safe and didn't push ourselves too hard throughout the hiking while teaching us about Incan culture and making sure we were enjoying our experience

Amazing and life changing 5 day trek with Fredy
Fredy Apaza Huarhua was our guide for the 5 day trek and exceptional in a few ways:
1. knowledgable. He was able to answer all my questions about various topics where were we went. He spent time explaining the little details and was always very patient. He has a lot of experience with the spiritual aspects of the culture and it's neat to interact with someone who practices it!
2. thoughtful and strategic. He was able to get us to the right places on time (if not early) and avoid foot traffic. He helped us find safe routes that avoided avalanches and prioritized our safety.
3. motivating. He was able to get me to be optimistic when times were difficult and filter the information he provided for the best results.
I came to this trip not having trained and really knowing what to expect but Freddy made me feel comfortable and prepared. I accomplished something I didn't think I would be able to do and it felt really great!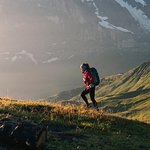 Best 5 days ever
The Salkantay Classic 5 day was the most incredible experience of my life. Our guide Fredy Apaza Huarhua was absolutely outstanding. He was both knowledgeable and good-humored. He made sure everyone had a great time and was hugely supportive during tough times. I would 100% suggest this trek to anyone in great physical condition and a taste for adventure!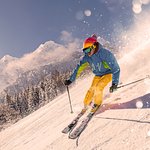 One of the Best Trips of my Life
Fredy Apaza Huarhua was our guide for a 6 day trek. Fredy was incredibly informative about the culture, environment, and spiritual components of Peru and specifically the Inca Trail / Machu Picchu. There were times where the trek was difficult due to weather, but Fredy made sure we were always taken care of and ensured we kept a pace that made us comfortable yet timely. We had the chance to visit a passion fruit plantation, make coffee from scratch including picking beans off of trees, see so much beautiful nature including plants/mountains/insects/etc. while learning about the cultural and spiritual history associated with the Inca trail and Machu Picchu. I couldn't have asked for a better experience, my friends and I would do it again in a heartbeat. I can't thank Fredy enough for not only being an amazing guide but also a great friend by the end of our trip together.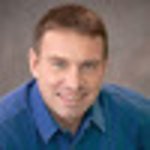 Awesome Experience with Salkantay
My son Jed, 15, and I spent 7 days on the Salkantay / Inka Trail tour and we had a blast. Fredy Apaza Huarhu was our amazing guide who was not only extremely knowledgeable but also managed to keep us happy and motivated during the whole trip. We had a great Chef who like magic produced the most delicious meals in his tiny field kitchen. The first few days we were accompanied by Senor Huan and his horses. The second part of the trip a team of Peruvian porters took over. These humble and friendly supermen left camps after us but always arrived before us and had everything prepared for us when we arrived. I especially enjoyed the first days of the trip before we officially joined the Inka Trail. Those days were serene with overwhelming landscapes and great company. The Inka Trail itself is challenging with millions of steps and quite a few other groups on the trail. Downhill on the natural stone stairs can be treacherous. Jed was a bit worried before the trip but he also thoroughly enjoyed it. When you have the choice between different trips and tour operators it's always difficult to make a decision. I am happy to say that it was a perfect decision to go with Salkantay and the 7 days trip. A wonderful experience, well organized and thanks to Freddy and the team a time that we'll never forget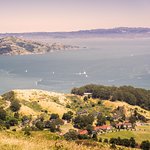 One of the best experiences of my life
I did the Salkantay Trek 4D/3N to Macchu Picchu. This was one of the best experiences I've ever had. I had never done a multi day hike/trek before this and I felt like this was the perfect introduction - not too hard and very enjoyable. Our guides Fredi Zapata and Carlitos made the experience all the more special - they shared so much of their Quechuan culture with us (not just general information but experiences and stories personal to them too) throughout. I highly recommend doing the trek with this company and if you can ask for Fredi and Carlitos to be your guides!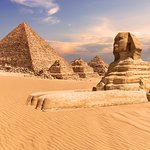 Waqrapukara - passionate & knowledgeable guide & an excellent tour agency
We visited Waqrapukara with Salkantay Trekking and it was a fantastic experience from start to finish. We booked very last minute but the agency were so helpful and organized the trip very efficiently. The office staff were super friendly and very informative.
We were also so lucky to have Fredy Apaza Huarhua as our guide for the day, and he was awesome. So passionate and knowledgeable about the area and the Waqrapukara site, and during the hike he shared his own personal experiences and even played us some Peruvian music which made for an incredible few hours. The day was so relaxed and we enjoyed a delicious lunch at the site which was perfect.
I can thoroughly recommend Salkantay Trekking and Fredy for this tour. Waqrapukara is a really special place and the landscape on the way and during the hike is spectacular.
Thanks Salkantay and Fredy for an amazing and unforgettable experience.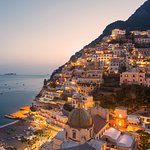 Good food and feels.
I definitely loved the variety of foods that came out each meal. I would recommend bringing some high protein foods to supplement your meals. Otherwise, I left every meal as full as I wanted.
Our guide, Fredy Apaza (hopefully the last name is right), was seriously amazing and informative. He was really knowledgeable about Inca and Peruvian culture. You could tell that he really loved his work.
Find the Perfect Destination in Peru
With astonishingly varied landscapes, stunning scenery, compelling history, and a legacy of fascinating cultures, there is truly something for everyone. Our expeditions in Peru are designed to showcase all that this country has to offer.
Our expeditions in Peru are designed to showcase all that this country has to offer.
Travel Associations & Certifications