Latin American Quality
Awards
Salkantay Trekking received "Quality Peru 2018" award
LATIN AMERICAN QUALITY INSTITUTE - Quality Perú 2018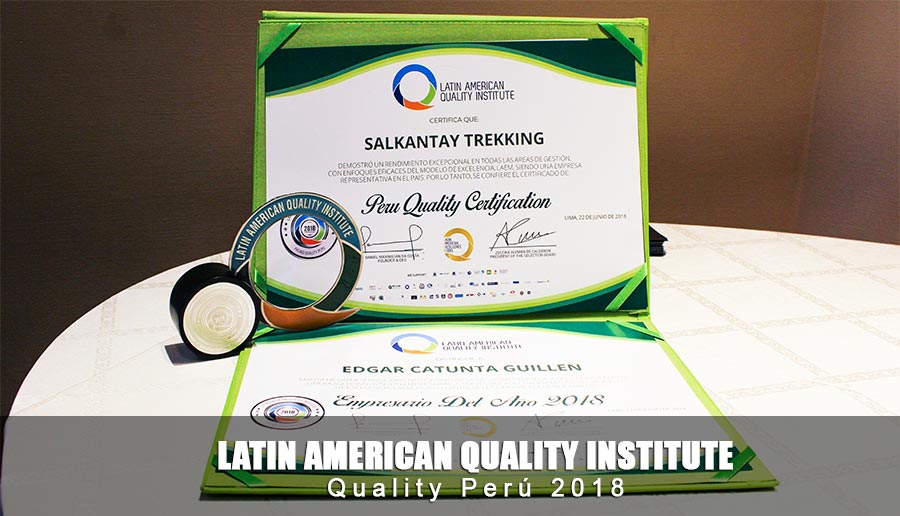 This past June 22nd, 2018, Salkantay Trekking had the honor of receiving the "Quality Peru 2018" award in response to its outstanding corporate management, and for accepting the commitment to Corporate Responsibility by always following a model of excellence set forth by LAEM.
This recognition was given by the Latin American Quality Institute (LAQI). LAQI is a private non- profit organization that was founded in Panama City. The purpose of LAQI is to promote and support the competition between Latin American Companies and organizations by promoting culture of total responsibility. The methodology set by "LAEM" includes the concepts of Total Quality, Corporate Social Responsibility, Sustainable Development, Fair Trade, and Educational Quality
This distinction was made within the framework of the XI edition of Peru Quality Summit 2018, which was held in the city of Lima. Many important business leaders of the country participated in the conferences about, "The New World Corporate Trends under the guidelines of the 17 Sustainable Development Goals of the UN, seeking their active participation in achieving the goal of a better world by the year 2030."
"I want to thank the Latin American Quality Institute for this important recognition, and the effort of my great team that makes this new award possible; and to tell all entrepreneurs that we continue to bet on the quality of Peru by promoting a sustainable destination under corporate social responsibility, "
said Edgar Catunta Guillen, manager of Salkantay Trekking.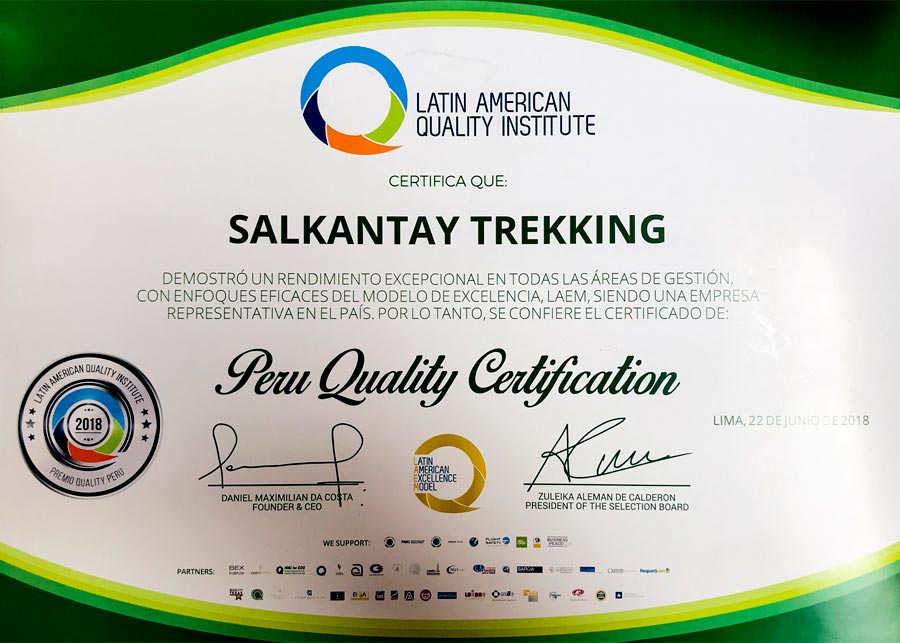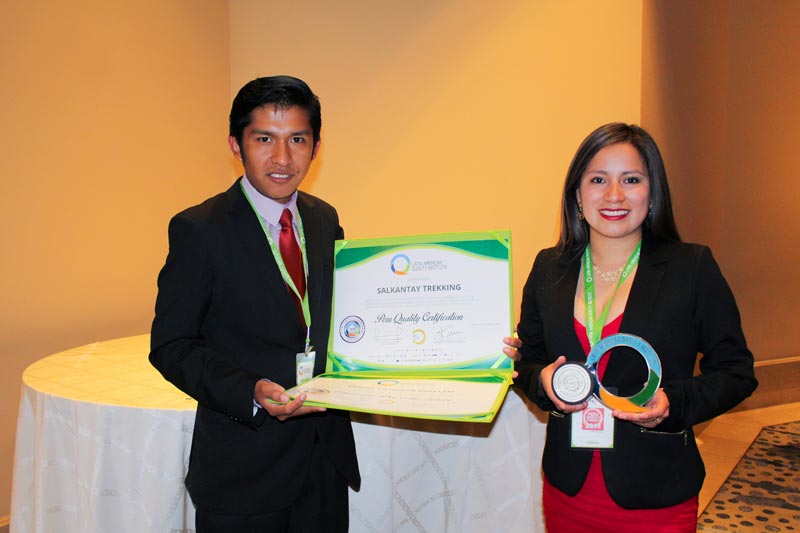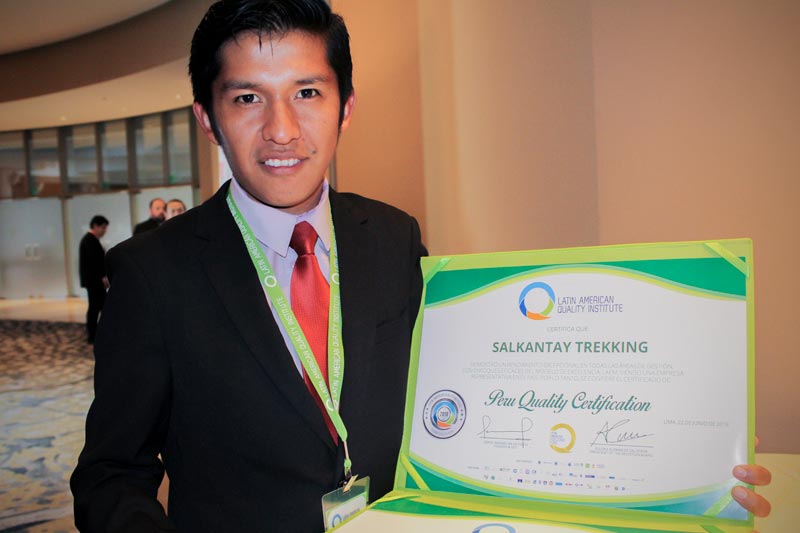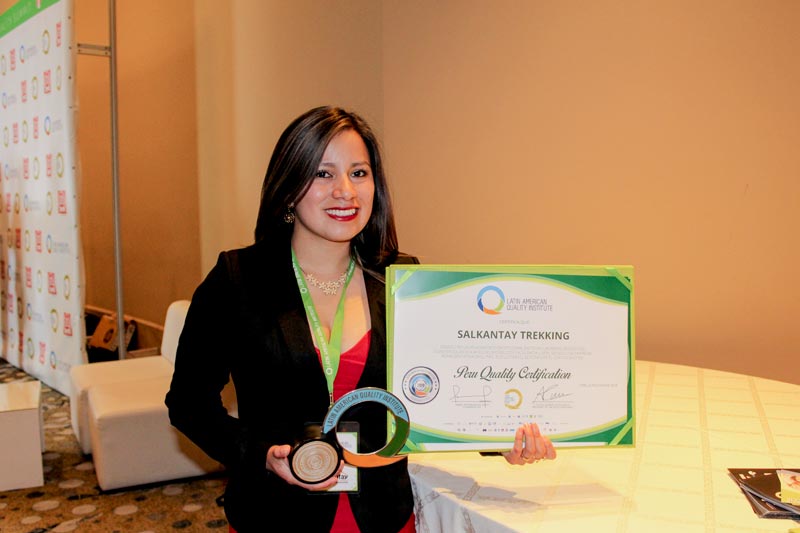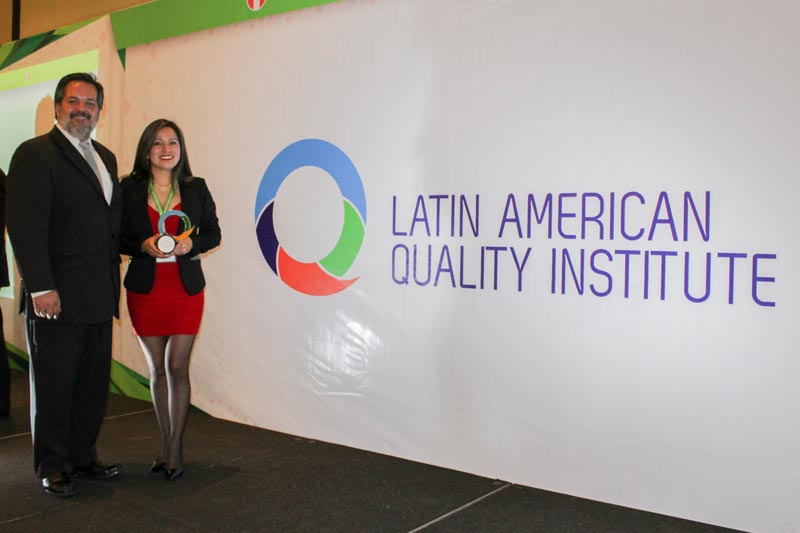 What makes these trips different?
We believe that a vacation should be more than a hotel room, a flight and a rental car. It should be more than the sum of its parts. We also believe a challenge can help you grow and a trip can stir the soul. We create journeys worth taking - for the traveler, for the host and for the world.