For as long as you're in Cusco, Peru, there will always be more to do, believe me! 
One more breathtaking place to discover, one more thing to learn from this mysterious land, and one more once-in-a-lifetime experience to have will always find you the longer you stick around this magnetic place. No wonder the Incas chose this magical city as their capital!
Here, I'll share Cusco's best day trips so you can plan out your itinerary or fill up a free day in your schedule. Pay attention to the three categories, and plan accordingly, depending on how much time you've got to spend here.
Ground zero: A day in town
Have extra time in your itinerary, or don't know where to start? Touring the imperial city of Cusco is your best introduction to the "navel of the world." Once you get your bearings and learn the best places to hang out, you'll be able to navigate alone for the rest of your trip. You can choose a City Tour or a Walking Tour; each takes just half a day. Both will help you quickly get a handle on this hypnotizing capital of the Inca Empire.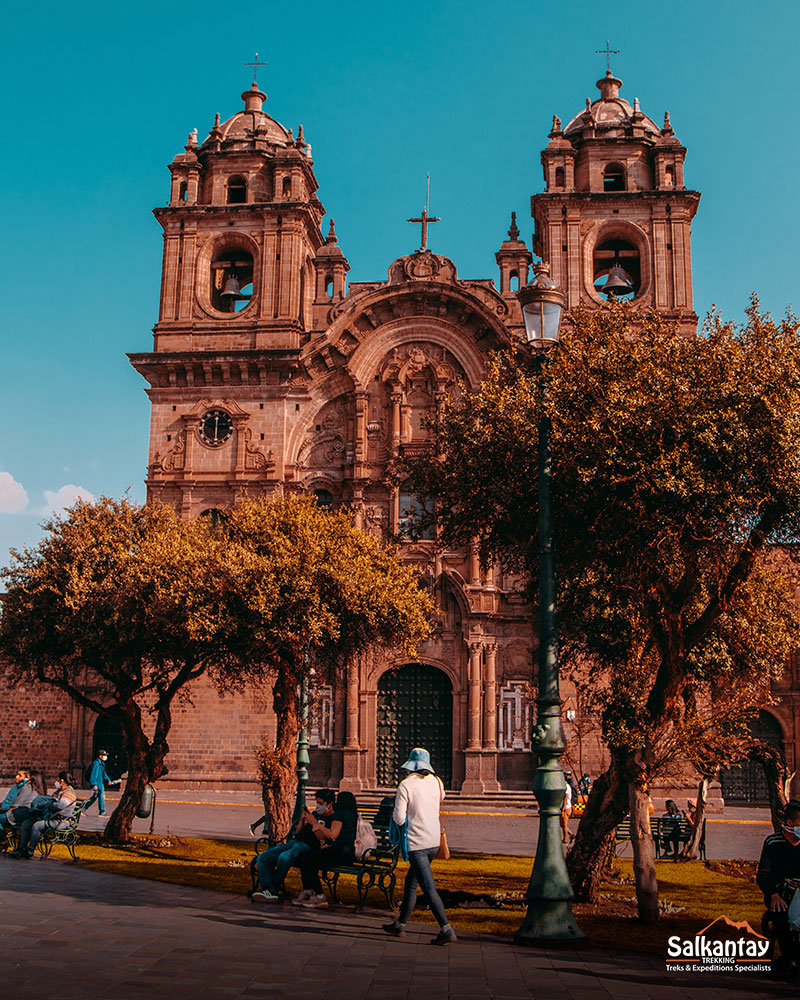 City Tour Cusco
This one's highly history-based, taking you to visit Sacsayhuaman, Qenqo, Puca Pucara and Tambomachay, archaeological sites around the city. You'll also visit the colonial Cusco Cathedral and then an interesting, historically significant Spanish temple built on top of an Inca religious complex: Qoricancha.
Discover it here: City Tour Cusco Half Day Tour
Walking Tour in Cusco
To get acquainted with current-day Cusco, take this tour. Your guide will show you two markets: San Pedro for local produce and the artisan market for traditional Andean souvenirs. Of course, you'll have to go to the hipster neighborhood of San Blas, both historical and modern. Then, stop off at the Sapantiana Aqueduct and 7 Borreguitos Street, which you probably saw plastered all over Instagram and travel sites as you researched for your trip.
Click here: Cusco Walking Tour, and lace-up!
→ Once that's behind you, you're ready to venture outside the city on the best day trips from Cusco!
---
Classic Adventures (classic = touristy!)
These are the best of the best of Cusco. There's a reason they're the top search results on any Cusco tourism website or google search. Being so well known, they can certainly get crowded. Nonetheless, they're destinations that simply can't be missed on a trip to Cusco.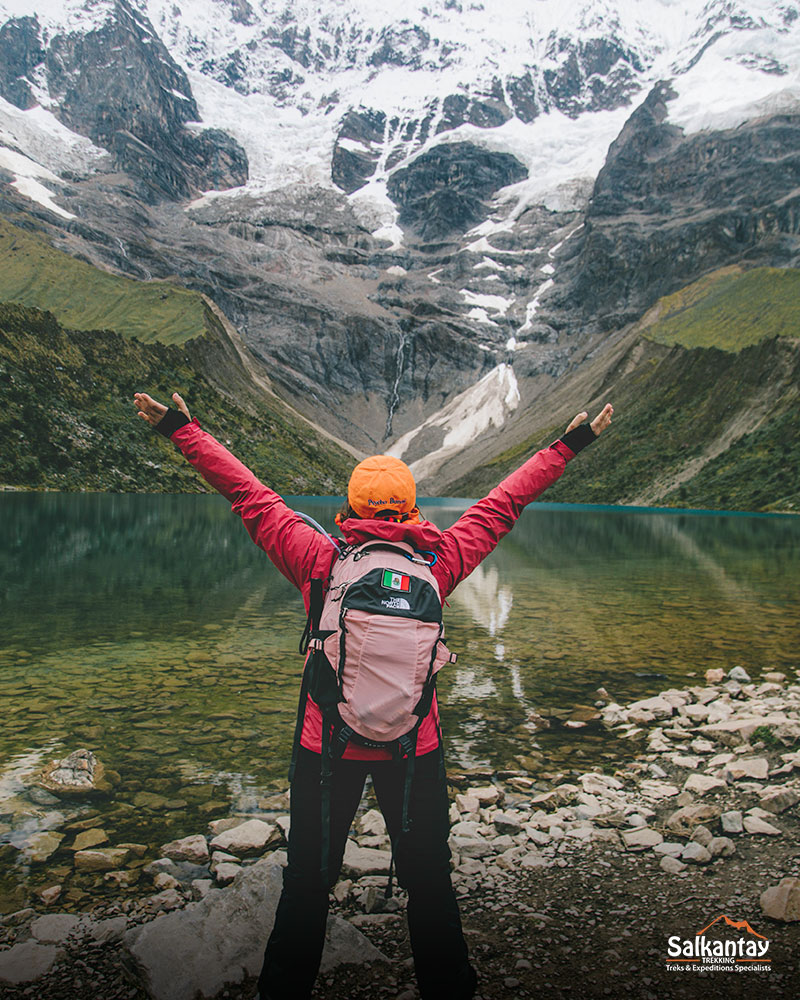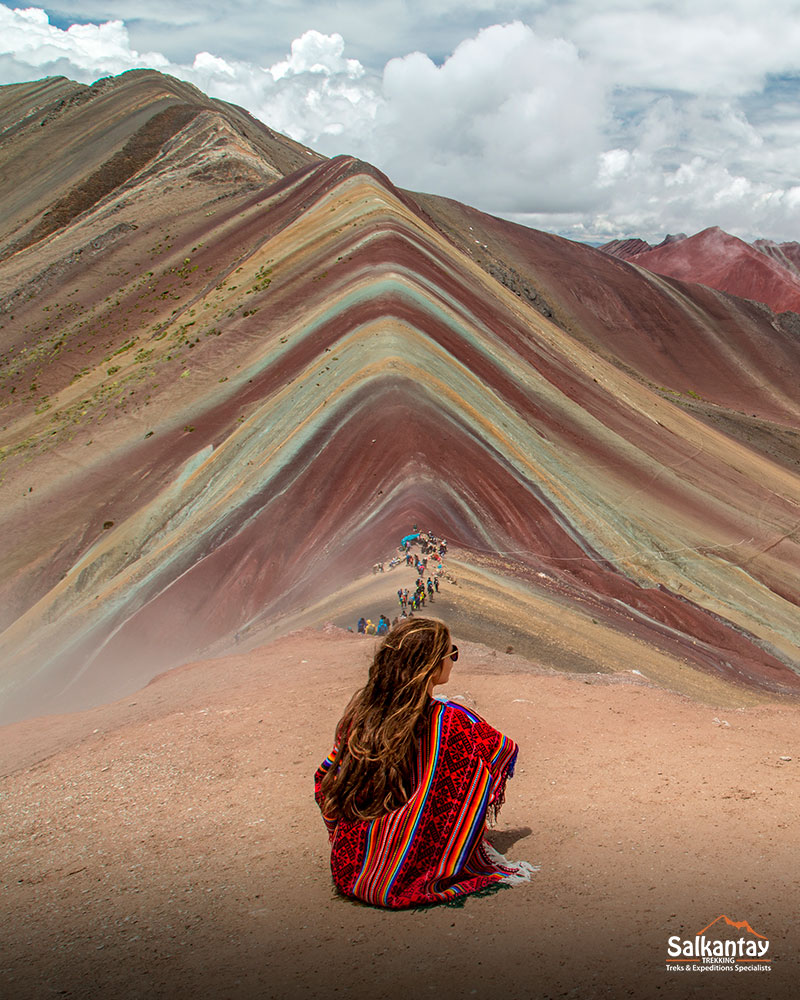 Humantay Lake
If you're left breathless by natural scenes of extraordinary beauty, this destination absolutely has to be a part of your time in Cusco. This turquoise, glacial lake high in the Andes is at the foot of snowy Humantay Mountain and next to Salkantay Mountain. It looks like something that could only exist on a postcard. It's an otherworldly place that will make you excited to be alive and renew your motivation to live life to its fullest.
Info: You'll reach the lake after a 3.5-hour drive and a 1.5-hour hike. It's a long day but, without a doubt, it's worth it.
Here, you can book a day trip to.
Here, you can reserve a spot for the full experience.
Vinicunca Rainbow Mountain
Rainbow Mountain is, to say the least, unique. It's a natural place that boasts unnatural colors. Geology has really done a number on this one! It's not every day you see a mountain with stripes of pink, brown, red, magenta, green and gray! Until recently, it was undiscovered, shielded by the deep, Andean snows and ice of the highlands. If you travel to experience out-of-the-ordinary moments, this is one you can't skip. And hey, you'll be able to brag that you hiked up to more than 17,000 feet (5,200 meters)!
Info: You'll hike 1.5 hours on a colorful trail to see the mountain from its most photogenic side after a tiring 4-hour drive on super curvy roads. Take dramamine if you get carsick (or even if you don't!). This one's another long day.
Note: Vinicunca is really cool, but I would actually recommend trying out one of the alternative rainbow mountains in the area. You'll have the place more to yourself and get better pictures. You can find info on them under "Off the Beaten Path Exploration" below.
You can book a day trip to Vinicunca Rainbow Mountain here.
If you're interested in a more extensive experience, you can book multi-day tours here that also include Rainbow Mountain.
Sacred Valley
The Sacred Valley of the Incas is chock full of amazing things to see and do, and your trip to Cusco is not complete without spending time there. The typical setup is to visit the first three destinations one day and the next three on a separate day trip.
Pisac, Urubamba and Ollantaytambo
Pisac is home to some of the best preserved Inca ruins in the region, and they can be reached by car or by hiking. Apart from that, Pisac is famous for its huge, traditional market and the quaint nature of its riverside town. This is a great place to have a coffee, find unique souvenirs at a great price or take pictures in its narrow, cobbled streets.
You'll generally have lunch in another picturesque valley town, Urubamba, before continuing down the road to Ollantaytambo. This is the most traditional town you can find in the Sacred Valley, preserved through the years exactly how it was in the time of the Incas (minus the tour agencies, hotels and restaurants!). Needless to say, it's absolutely charming! Ollantaytambo is also home to a great archeological complex that it would be a shame to miss. This one involves a lot of walking and climbing, rewarding you with a bird's eye view of the surroundings.
Here, you can book a spot on the traditional Sacred Valley tour.
Maras, Moray and Chinchero
The other side of the Sacred Valley is not to be missed, either. The first stop is home to the unbelievable, mountainside Salt Mines of Maras, or Salineras. A natural, saltwater spring feeds about 4,500 manmade pools in this UNESCO World Heritage Site. Locals have been extracting salt here since pre-Inca times using a process of filling and evaporation. The pink salt harvested from these white, brown and cream-colored pools is nothing near normal. It's a medicinal and culinary wonder on par with famous Himalayan salt, containing iron, magnesium, calcium and zinc, as well as many other trace minerals. Take a bag home with you (or five)!
Your second stop is another ingenuity of a civilization long past – the circular farming terraces of Moray. These perfect, extraterrestrial-looking rings were an experiment of the Incas to practice cultivating crops not necessarily native to the region and find the perfect growing conditions for their foods. Each terrace is at a different level and creates a distinct microclimate, perfect for growing only certain plants. You'll love how these whimsical shapes make you feel!
The third stop would be Chinchero, home to the textile experts of the Cusco region. The most interesting thing to do here is a traditional textile workshop. You'll learn how the locals make their dyes from natural materials to create wool of all sorts of colors, as well as how they spin that wool into yarn and weave it into intricate and symbolic Andean patterns. Apart from that, there's also an archeological site overlooking the mountains and a colonial church on Inca foundations that you can visit.
Click here to visit Maras, Moray and Chinchero with a professional guide.
Notes: Quadrimoto and bike tours to Maras and Moray are a great way to make your way around the valley. A visit to Chinchero can be included either with Maras and Moray or with Pisac and Ollantaytambo. If you have extra time, don't be afraid to spend the night in any of these places or dedicate an entire day to each one!
Inca Trail
Little-known fact: you CAN actually hike on the Inca Trail in just one day! Of course, it's not the full trek, but you will, indeed, be able to check this one off your bucket list and say, "I did it!"
Yet another UNESCO site of Cusco, the Inca Trail is a modern-day adventure with a deep connection to the past. The Qhapaq Ñan, as it was called by its constructors, the Incas, was the 30,000 km road network connecting the Inca Empire from one extreme to the other. These paths are truly a feat of engineering because of the difficult mountain and jungle terrain they were built to traverse.The trail stretched through 6 South American countries, but the most well-known portion is the part leading from the Sacred Valley to Machu Picchu, entering through the Sun Gate above the grand city.
Here's a way you can touch this sacred ground and living piece of history in just one day if you're short on time.
If you're up for it, here are multi-day treks on the Inca Trail leading to Machu Picchu.
Machu Picchu
Last but certainly not least, one of the 7 Wonders of the Modern World, Peru's very own Historical Sanctuary of Machu Picchu! Praised by UNESCO and everyone else in the world, it's is the pinnacle of the Inca Empire, the luxurious, mountaintop home of its elite. Of course, what makes it so special is that the Spanish left it untouched, only because they never found it in the depths of the lush cloud forest of the Andes.
This is a great place to walk around and wonder about lots of things. There are so many mysteries unrevealed, secrets only known by the surrounding mountains. How did they bring these tons-heavy stones up here? How did they carve those stones so precisely that they didn't need mortar? Why did they go through so much effort? What was daily life like here in this city?
Although I recommend taking at least 2 days to see Machu Picchu from Cusco, it can be done in one long and tiring day. You can book it here.
To amplify the experience by trekking to Machu Picchu, check out these options.
Off the Beaten Path Exploration
One of the worst parts of traveling is being surrounded by multitudes of tourists filling up the most amazing places you've ever seen (think Mona Lisa with a cloud of visitors blocking your access to see her after traveling all the way to France). Wouldn't it be cool to see the most incredible places with just a handful of other people? That would give you time to sit and be present, really connect with Mother Nature and reflect on life and all the sensations and emotions you're feeling. Here's how to explore Cusco that way and have the magic of the Andes all to yourself.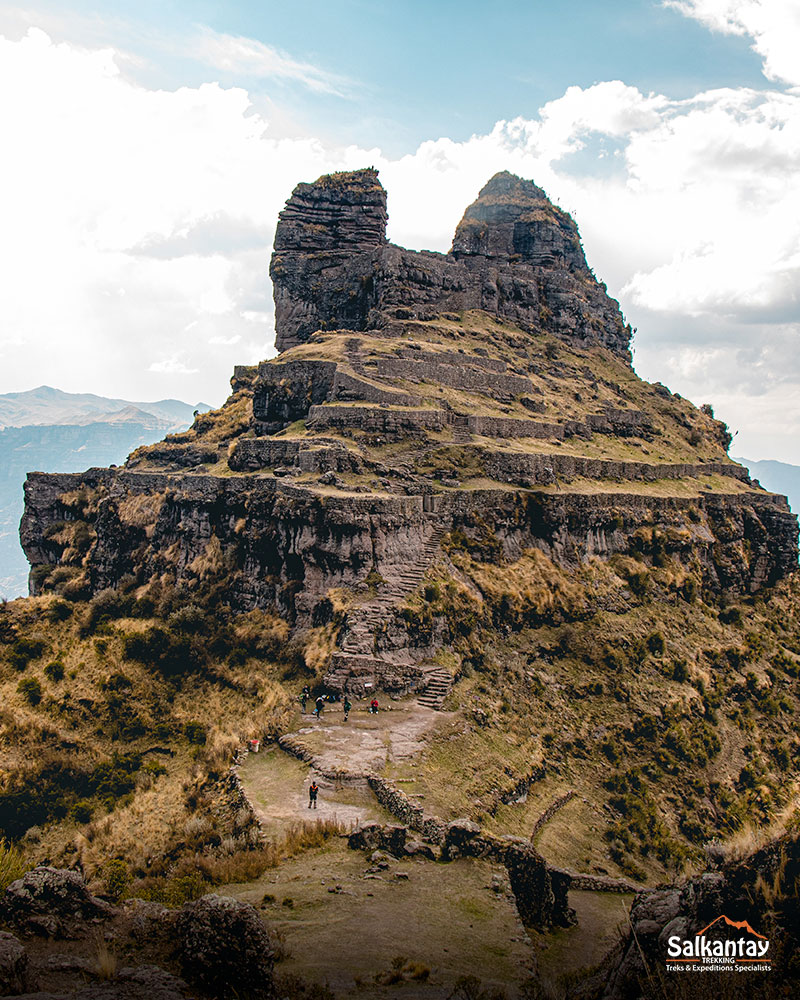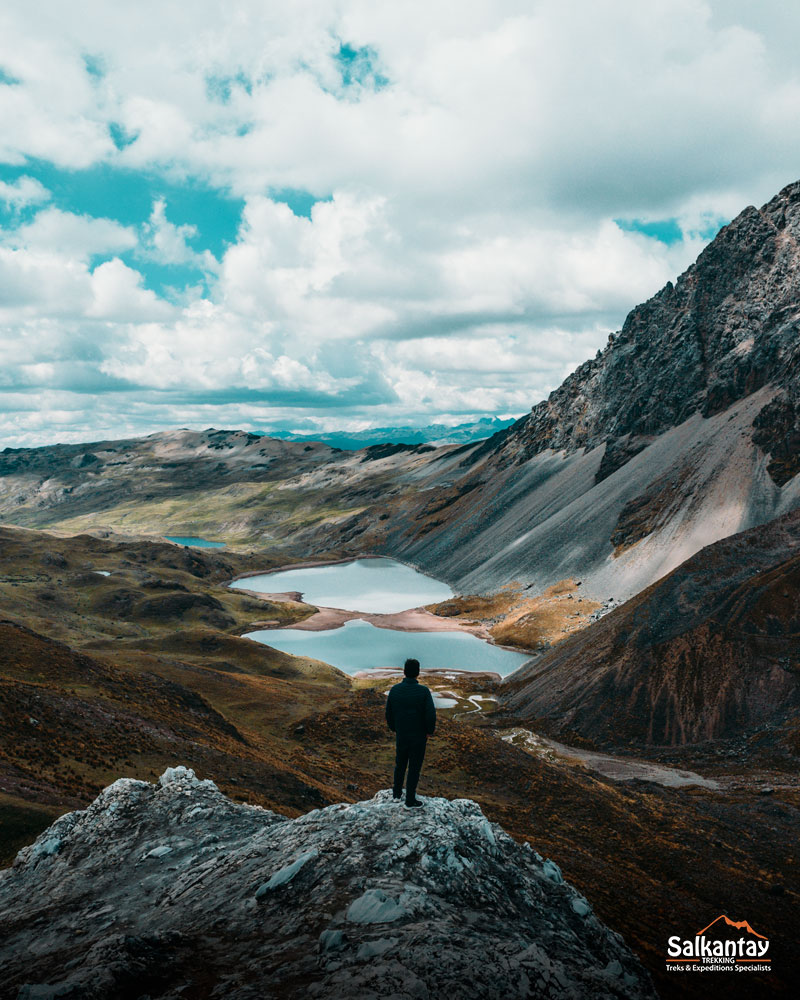 Alternative Rainbow Mountains
Peru is a diverse wonderland of amazing landscapes, and you NEED to see Rainbow Mountain. Thankfully, the most famous Rainbow Mountain isn't the only one in the area, just the most well-known! Here are two others of equal beauty that you can visit without the crowds.
Palccoyo Rainbow Mountain
This rolling, multi-colored hill is actually a set of THREE rainbow mountains on one hike! Apart from that, this hike is less strenuous and at a lower altitude than  Vinicunca, which could make your day more enjoyable. You'll still get a view of Ausangate Mountain from this site. Book it here.
Pallay Punchu Rainbow Mountain
On top of its bizarre rainbow of hues, this mountain has another peculiar quality: sharp, lineal rock faces jutting up into the air. It's not a normal mountain. Natural processes over the years have left this truly awesome sight for you to marvel at. It's not a bad choice to include in your busy itinerary. Book it here.
Waqrapukara
This hike will reward you with a whimsical, double-horned pre-Inca fortress on the edge of a mountain peak overlooking the Apurimac Canyon. The scenery is spectacular, not just at the final destination but along the entire trail. You'll literally be out in the middle of nowhere, accompanied only by llamas, alpacas and other wildlife in their natural habitat. The trail is not marked, so you can go on a guided tour here.
Qeswachaca Bridge
The only existing straw bridge from the time of the Incas can be visited and crossed! This 30-meter bridge stretches high over the Apurimac River and is a one-of-a-kind cultural experience lauded by UNESCO. Take the time to enjoy your walk across the overpass; look right and left, and pay attention to the canyon's beautiful details, relaxing as you listen to the rush of the water below. In June, you can see how the people of surrounding towns take down and rebuild the bridge for it to last another year. 
Here's a tour you can take with a local guide.
Huchuy Qosqo
Here's another trek for you to do without being overrun by other hikers. It's in the Sacred Valley and leads to an extensive and highly impressive Inca archeological site on a plateau overlooking the surrounding snow-capped mountains. Its name means "Little Cusco," and it's a place that'll help you continue to piece together the past as you travel around this part of Peru! You can go on an all-inclusive day trek here.
The Seven Lakes of Ausangate
This one's really a treat, because the norm is that the absolutely out of this world Ausangate Trail can only be hiked on a 6+ day trek. It's the highest and most sacred mountain in the area. In Cusco, this route is known to be the most "wild" trek of them all, and most people aren't up for such a strenuous and remote expedition. But I'm here to encourage you: strap up your boots and get out there, because you will not regret it for even one second. Here's a tour that shows you the best of Ausangate and its turquoise glacial lakes in one day (plus hot springs!).
The South Valley of Cusco
Cusco's South Valley is much less frequently visited than the more well-known Sacred Valley, and that makes it a beautiful place to be. There are two main archeological sites to stop at, Tipon (Inca) and Pikillacta (pre-Inca), both impressive and symbolic constructions of their times. Stop at Raqchi, too, the Temple of the god Wiracocha.
In Huasao, you can visit its swamp with wooden creatures placed throughout, making it feel like you're walking through a fantasy movie. ATV tours of the valley take off from here. Further on, there are several beautiful lakes to visit where you can take a boat ride, relax on the dock or hike the perimeter. For a contrast, you can also visit the Andahuaylillas Cathedral, called the "Sistine of the Americas" for its ornate decoration.
Kinsa Cocha Lakes
The glaciers and streams of the Andes provide a beautiful landscape of sparkling lakes scattered throughout the mountains, and you're bound to see several during your time here. About 45 minutes outside of Pisac, there's a great hiking trail taking you past three of these, and you're likely to be the only one on the Kinsa Cocha Lakes Trail, also called the Azul Cocha Trail. You'll need to hire a round-trip taxi to take you there, wait for you while you enjoy the 6.3-km loop and then return you to Pisac (otherwise, you won't find return transportation). It will take you about 2.5 hours to hike, but you'll want to stop and enjoy the scenery along the way or take a picnic lunch!
Chonta
Chonta is the best place around Cusco for a chance at sighting condors, one of the largest flying birds in the world, soaring in their natural habitat! Overlooking the Apurimac Canyon and far off the tourist radar, this hiking trail takes you to a wide plateau with super picturesque surroundings for the perfect photo of your hike in the Andes. Hopefully, there'll be a condor or two in the backdrop. It's not a difficult hike, so you can definitely go with the whole family or with a less active travel buddy. Bring a picnic lunch while you wait for the Andean condors to come out in the afternoon! You can go with a tour or take public transport to Limatambo (2 hours from Cusco) and then hire a round-trip taxi up to the trailhead in Chonta (1 more hour). Then, after your hike, you can go an hour further down the Pan-American Highway to enjoy the hot springs of Cconoc on the banks of the Apurimac River.
Chinchero → Urquillos Hike
For another laid-back, downhill hike, you can start out in the ruins of Chinchero and hike a part of the network of Inca Trails until you get to the small town of Urquillos, close to Urubamba. There are waterfalls to see along the way and, of course, the classic scenery of the Sacred Valley and its mountains. You can also choose to camp along the trail. There are no shops or lodging, so bring your own food and water. Once you get to Urquillos, you can take a moto-taxi to Urubamba and a return bus or taxi to Cusco.
Perolniyoc Waterfall and Racaypata Ruins
Outside of Ollantaytambo in the Sacred Valley, there's a little-known hiking trail to the tall, free-falling Perolniyoc Waterfall paired with the pre-Inca Racaypata archeological site above it. This is the perfect way to catch a glance of the typical homes and towns of the Andes. You'll pass by adobe houses along the way and local people going about their daily business: farming, cooking and tending to their families and animals.
You can take a tour or go on your own, starting at Pachar (main road, longer hike) or Soqma (small town, shorter hike). Ask for directions along the way – if you speak some Spanish, that is. It's an out and back trail as a day trip, so either pay your taxi driver for a round trip to wait for you to return to Cusco or Ollantaytambo, or take public transportation from Pachar.
For a longer experience, camp a few nights in the Andes as you make your way to the Ancascocha Lagoon. This trail was named by National Geographic as one of the 20 must-see dream walks in the world. It's a trek for experienced hikers and can be connected with a visit to Machu Picchu. Here are some tours that take you there.
Rafting/Ziplining Tour
A unique experience available in the Cusco Region is white water rafting on the Urubamba and Apurimac Rivers, and these tours can be paired with exhilarating, valley-crossing zipline experiences. This is not among the most common activities people do when they come to Cusco, so you'll have some unique stories to tell when you get home! These winding rivers are surrounded by the most fantastic scenery to enjoy as you make your way through their canyons from the mountains to the jungle. With an experienced guide, you'll conquer class II, III and IV rapids.
Note: This can be a day trip or a multi-day rafting, camping and ziplining adventure. Some even include Machu Picchu at the end as the cherry on top!
Laid-Back Discovery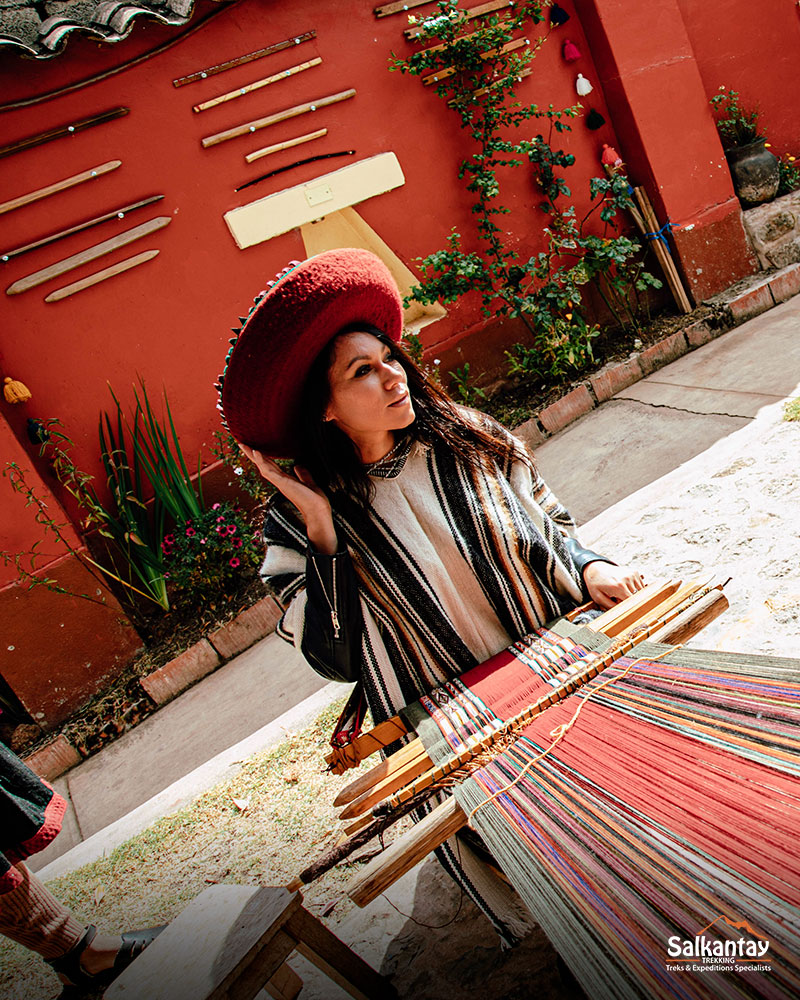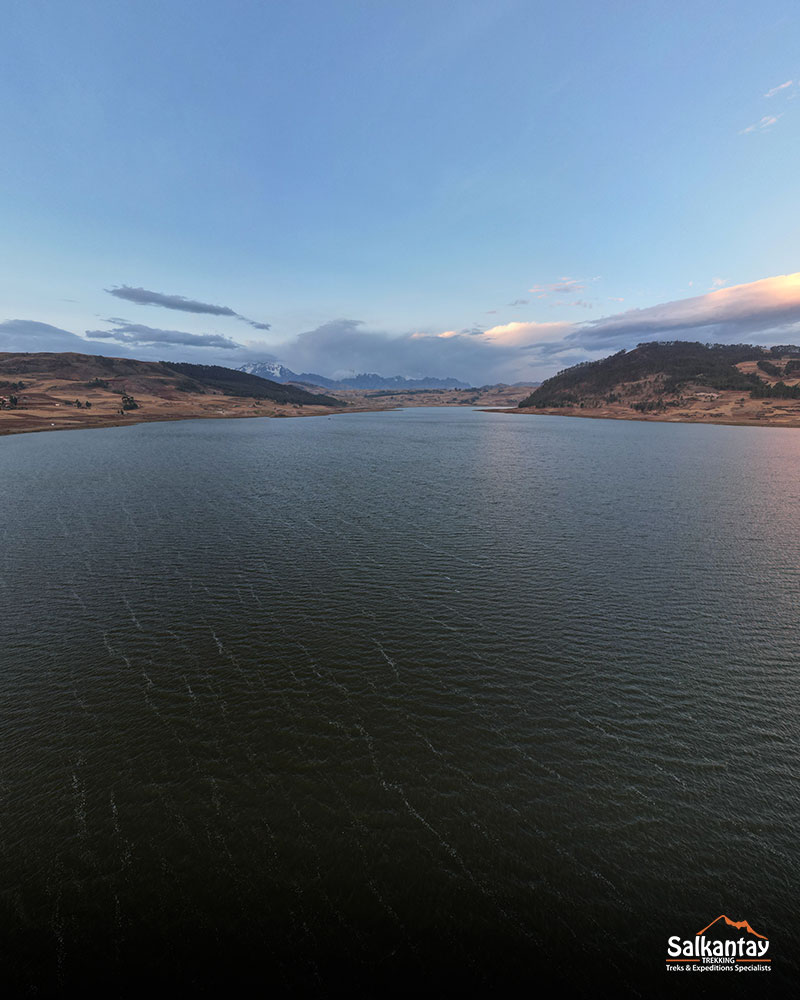 Chocolate and Coffee Tour
Across Peru, there are stretches of incredibly fertile land, producing a couple of the world's most coveted, luxury products: coffee and chocolate. Coffee and cocoa farm tours can be rolled into one and are found across the highland jungles of the country. This is a great way to see a more traditional view of Peru as you'll spend time in a family home on a plantation. It's a cultural and gastronomic experience unlike any other!
Peru is one of the top producers on the globe of the habit-forming coffee bean we all love and is home to several different flavor profiles raved about by professional coffee tasters. If you're addicted to your morning cup of joe, get an inside look at where it comes from, the process it goes through to fill your mug and the people dedicated to cultivating it. Here, cacao is even more sacred than coffee. A drink made from this magical fruit has been used for almost 4,000 years both in ritualistic ceremonies and medicinally. It's even called "the food of the gods." No wonder it's the world's most popular comfort food!
This can be turned into an overnight experience, as well.
Horseback Riding above Cusco
One of the most fun activities you can do with your family or travel buddy is ride a horse around the mountains surrounding the city of Cusco! There's no more traditional way to get to know the Andean landscape or relax after a few tiring days of rough travel. Of course, you'll enjoy the bird's eye view of the city to appreciate its beauty from above.
Following the road toward Pisac, right past Qenqo archeological site, there are locals waiting on the side of the road with horses, and you can rent a horse and guide for a few hours at a very reasonable price. No experience needed.
Cooking class/Food and market tour
You simply cannot visit Peru without finding a new favorite food. Crafted through generations and across all types of landscapes, Peru is home to one of the most diverse gastronomical scenes on the planet. Its fertile lands produce an abundance of fruits, vegetables and grains. Several of the globe's superfoods are indigenous to Peru and thrive here, such as quinoa, maca, kiwicha, chia, avocado, purple corn, tarwi, cacao, lucuma and goldenberries. Thanks to Gaston Acurio, a world-renowned chef, Peruvian cuisine is now recognized worldwide as being among the very best.
If food, for you, is an important part of traveling, you really need to hire a guide to explain its world-class cuisine to you. Take a food tour of the city, sampling the best it has to offer. Then, have your guide take you to one of Peru's colorful, open-air markets. Finish off this tasty culinary tour with a cooking class using fresh products bought at the market! Your taste buds and friends back home will thank you.
Textile workshop
Andean Peru is well-known for its beautiful, intricate and bright, colorful textiles. They give life and excitement to every Peruvian landscape, contrasting with the surrounding natural colors of the earth. Since ancient times, Peruvians have used dyes made from local plants (and bugs!) to dye their sheep, llama and alpaca wools all hues imaginable. From shearing to spinning to dying to weaving, there is so much to learn about Andean fabrics and their complex and meaningful designs! You can book a spot at a textile workshop in the city of Cusco or Chinchero in the Sacred Valley.
Huaypo Lagoon
This picturesque lake is huge (about a square kilometer!) and offers you a chance to spend all day outside with family and friends and way off the tourist radar. The legend goes that the God of the Sun asked the twin children of Manco Capac (the founder of the Inca civilization) to go with him to see the sunset. When someone went to look for them, they saw that the son, who had walked further, had turned into the Huaypo Lagoon, and the daughter into the Piuray Lagoon.
You can rent a boat or kayak to enjoy the scenery to the fullest (careful of storms!). Go out to the middle and enjoy 360 views of mountains, glaciers, farms and quaint country houses. Bring a picnic, grill out or buy a hot meal from local residents. The atmosphere is VERY calming… the wind, sun, view, sound of the water and small animals all around make for a great place to rest and recharge. You can rent horses or four wheelers to explore the green areas around the lake. To get there, you can take public transportation from Cusco to Izcuchaca and then a taxi to Huaypo or a taxi straight from Cusco.
→ Important tip: You need a few days to let your body adjust before attempting any of the higher-altitude treks, or you could find yourself miserable or with serious problems. Here are the above-mentioned destinations in order of altitude (low to high) to help you decide which to do first.
| | | |
| --- | --- | --- |
| Rafting/ziplining | 1500 m | 4920 ft |
| Coffee/Chocolate Tour | 1650 m | 5410 ft |
| Cconoc Hot Springs | 1700 m | 5580 ft |
| Machu Picchu | 2430 m | 7970 ft |
| Sacred Valley (except Chinchero) | 2440 m | 8005 ft |
| Chonta | 3400 m | 11,150 ft |
| City of Cusco | 3400 m | 11,150 ft |
| South Valley | 3400 m | 11,150 ft |
| Perolniyoc Waterfall | 3460 m | 11,350 ft |
| Huaypo Lagoon | 3500 m | 11,480 ft |
| Chinchero to Urquillos Hike | 3760 m | 12,335 ft |
| Chinchero | 3760 m | 12,335 ft |
| Qeswachaka Bridge | 3790 m | 12,430 ft |
| Waqrapukara | 4140 m | 13,580 ft |
| Kinsa Cocha Lakes | 4200 m | 13,780 ft |
| Huchuy Qosqo | 4200 m | 13,780 ft |
| Inca Trail | 4200 m | 13,780 ft |
| Humantay Lake | 4200 m | 13,780 ft |
| Pallay Punchu Rainbow Mountain | 4650 m | 15,255 ft |
| Ausangate 7 Lakes | 4800 m | 15,750 ft |
| Polccoyo Rainbow Mountain | 4900 m | 16,070 ft |
| Vinicunca Rainbow Mountain | 5200 m | 17,060 ft |
In Conclusion…
You simply can't go wrong with any of these options around the magical region of Cusco. There's a good reason it's the top tourist destination in the country and one of the top in the world. Choose wisely which of these incredible day trips to take advantage of. Whether it's the top destinations, middle of nowhere adventures or relaxing days in the Andes, you'll make memories that will last a lifetime!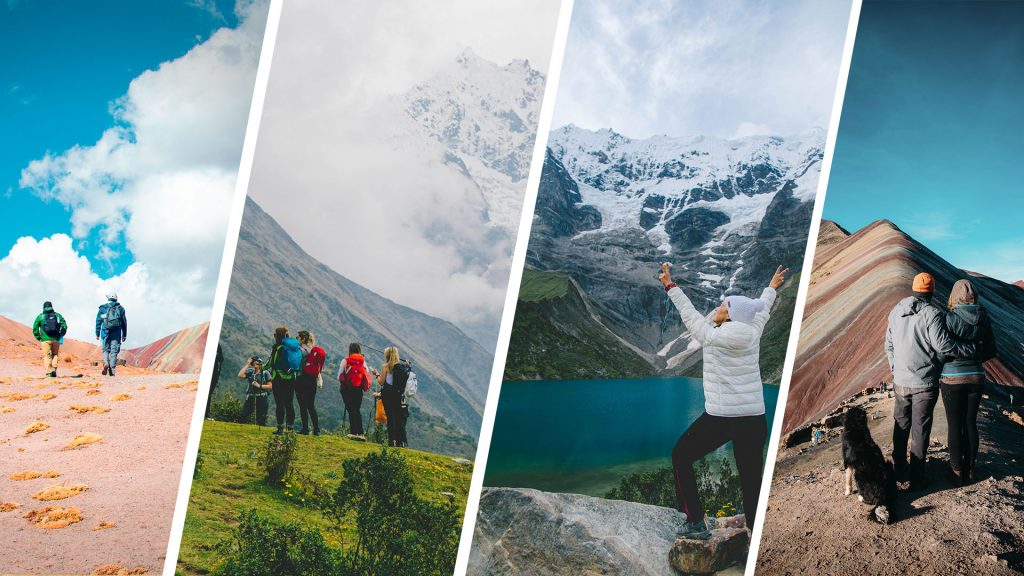 ---
---
You might also like
---