We all love to take something home from our trips abroad to remember our adventure by, and to show off to friends and family. Sometimes it can be difficult to know what to choose, though. So, what do you take home with you from a place that is so rich in culture and tradition?
There is a lot of choices, but we've decided to give you a little help with some things that we feel really represent this amazing place and will look great in your home for years to come. As well as a few top spots where you can find them.
TEXTILES
Walking around the artisanal markets in town you'll see colors galore and a wide variety of garments. From handwoven items to cheaper batch made things, they all look amazing. And all have that 'Cusco feel' about them.
Around the city, there are some artisan centers where you can find some great items. On Avenida el Sol you'll find the biggest market where you can find just about anything you're looking for from pillow cases to table mats.
If you have more time it's an excellent idea to head out of town. Pisac market offers a huge range of bits that you can spend hours looking around. Or, as part of a tour, you could visit Chinchero where you'll get to see the weaving in action and learn about how they dye the fabrics with local ingredients.
Textiles are a huge part of the Peruvian culture and you'll see many around the city wearing traditional dress. So, this is a great way to take a piece of it home with you to remember the colorful vibe of the place.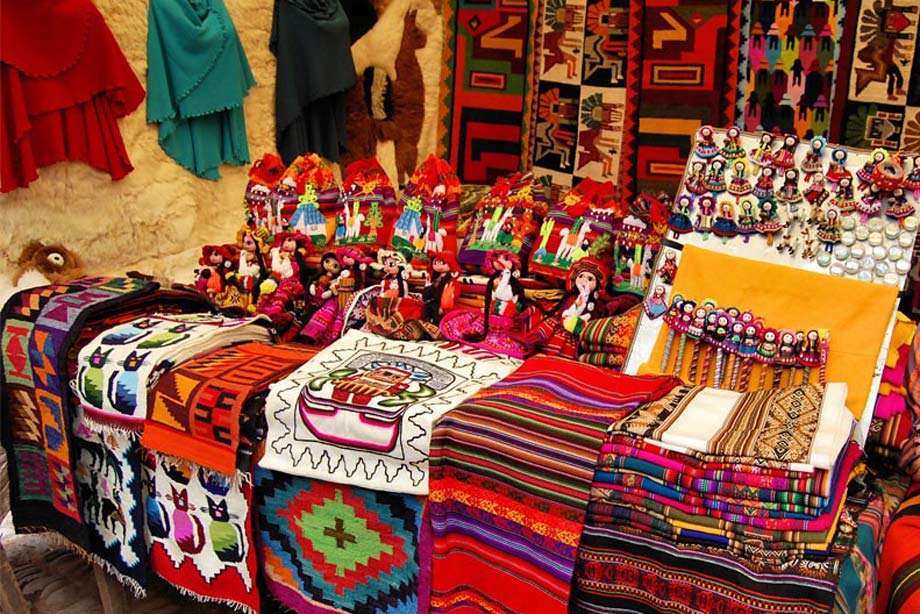 ALPACA ITEMS
This kind of goes under the same tag as textiles because it's mainly clothing. From sweaters to woolly hats and gloves you'll find all kinds of attire made from the soft wool that is alpaca. There are some cool designs that are actually becoming quite fashionable around the globe.
Again, you'll find varying items at all costs. Some items from the higher end shops can go for a lot of money due to the high quality of the wool used. Baby alpaca is to die for and feels so good on.
There are shops everywhere and they also sell things at the markets, so it's super easy to pick up a piece of alpaca clothing wherever you are for you or a family member back home.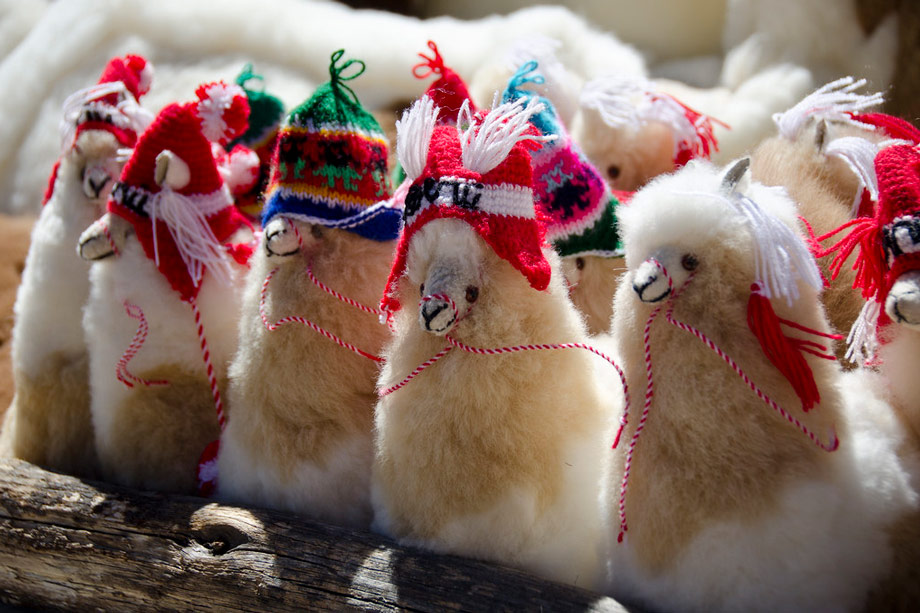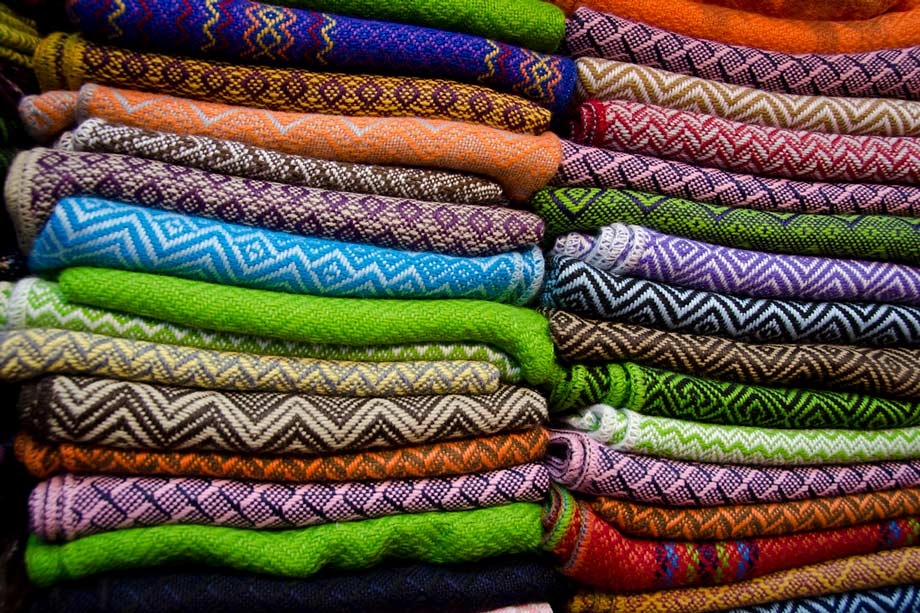 ARTWORK
Cusco is full of art from the local painters, historical art, or colonial religious paintings seen around the museums. You'll see many people selling their paintings on the street and there are some cool pictures out there.
Whatever kind of art you're into you'll find something to suit your taste. Most sellers will roll it up into a little tube so you can get it home with ease.
Pottery and other handmade items are also readily available. There are some cool ones around that represent those used by the Incas all those hundreds of years ago. You'll find pieces in black and white or really colorful to suit any home.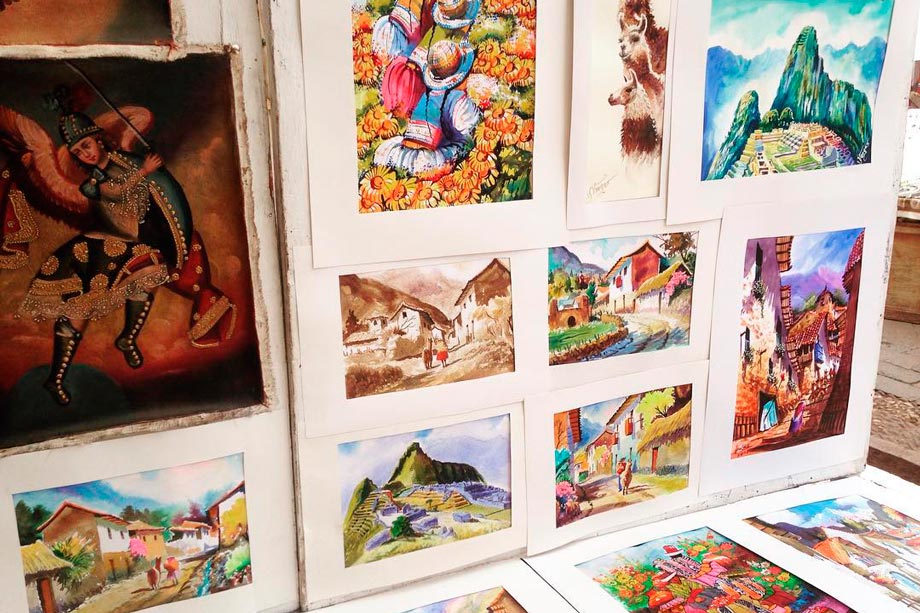 PISCO
Being the drink of Peru there's no doubt about its place in our list. Once you've tried a pisco sour it'll likely become your new favorite cocktail. There are a lot of places around town to try one, as well as many other pisco creations.
It tastes like nothing else and can make for a great gift for someone waiting for you back home. Or, if you enjoyed it that much why not take some back for yourself?
Around the markets, you'll find some beautifully presented bottles that are great for presents. Or, if you just want to top up your own liquor cabinet, you'll find bottles reasonably priced at any supermarket around town.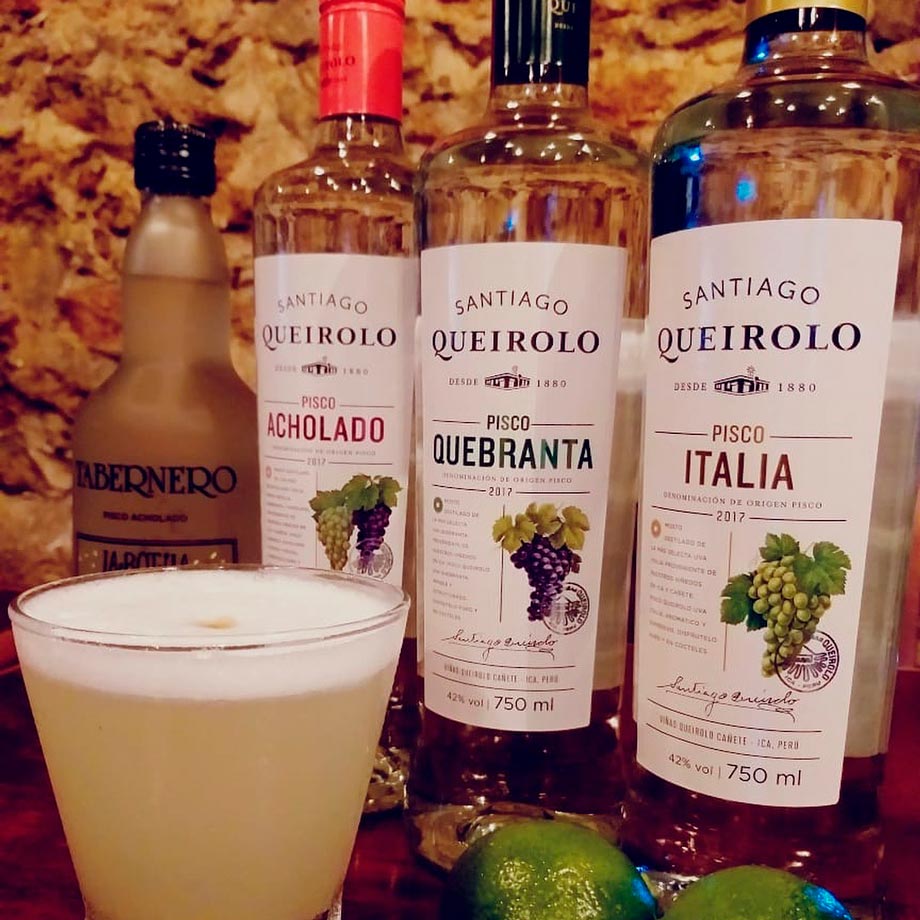 COFFEE AND CHOCOLATE
Who doesn't love these two? Not many of us. And you'll find some excellent quality products of both. There are many chocolate shops around Cusco that offer varying presentations and different flavors for you try and buy.
There is also the chocolate museum where you can try and make chocolates yourself, or savour some of the many delights on offer.
Many chocolates, as well as coffee, comes from La Convencion. Surrounding San Pedro market you can find small shops and stalls that sell products from the region. You can taste the coffee and see which one you like best to take home and brew up for friends. A few other bits are also on sale from the zone like honey, which is also unlike any you've ever tried.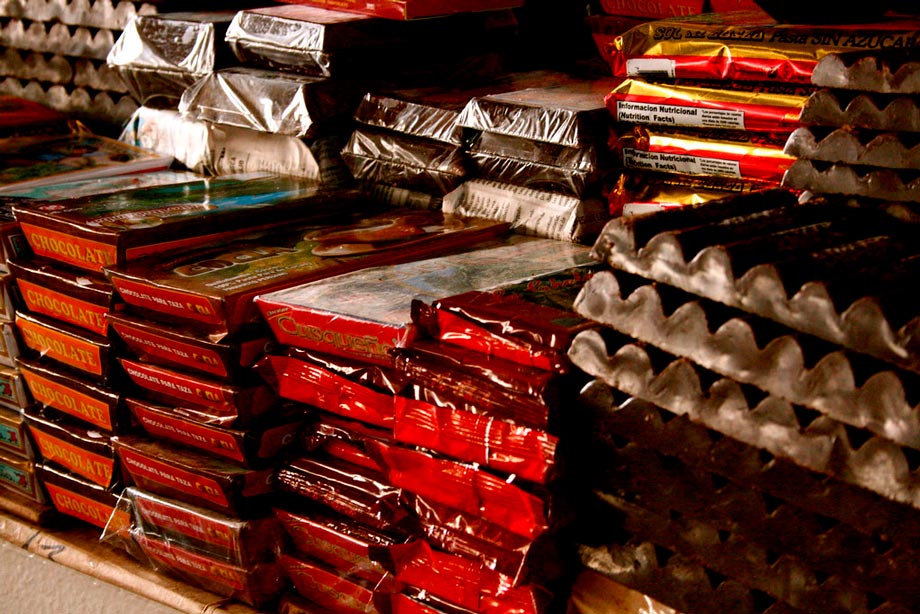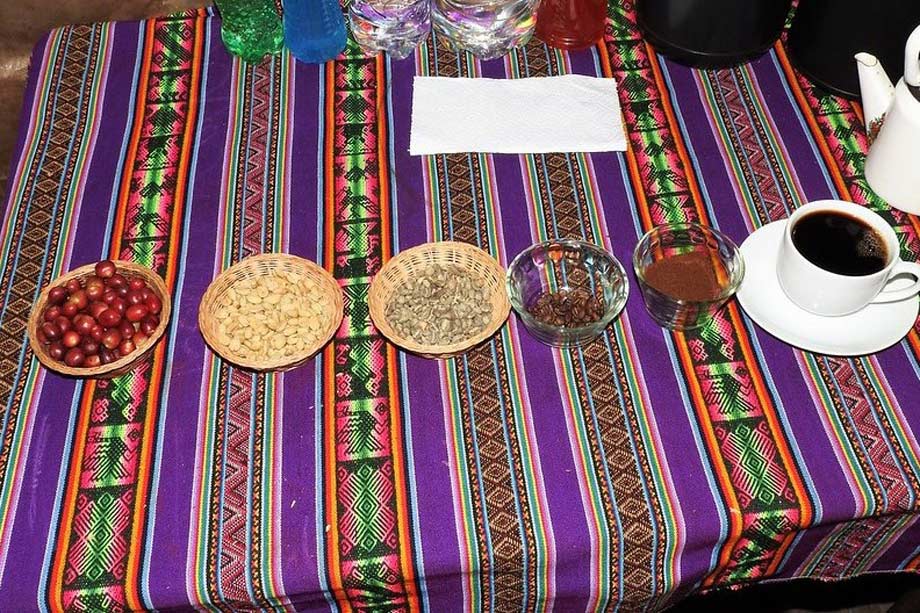 PERUVIAN PINK SALT
Whether you just want to spice up your shelf in the kitchen, or want to show off at dinner parties, pink salt from the Andes is a great way to go. Go and see for yourself the amazing salt mines high up in the hills at Maras.
There are other varieties also on offer, but we love the pink variety. It goes great with many meals and you won't regret it for yourself or as a gift.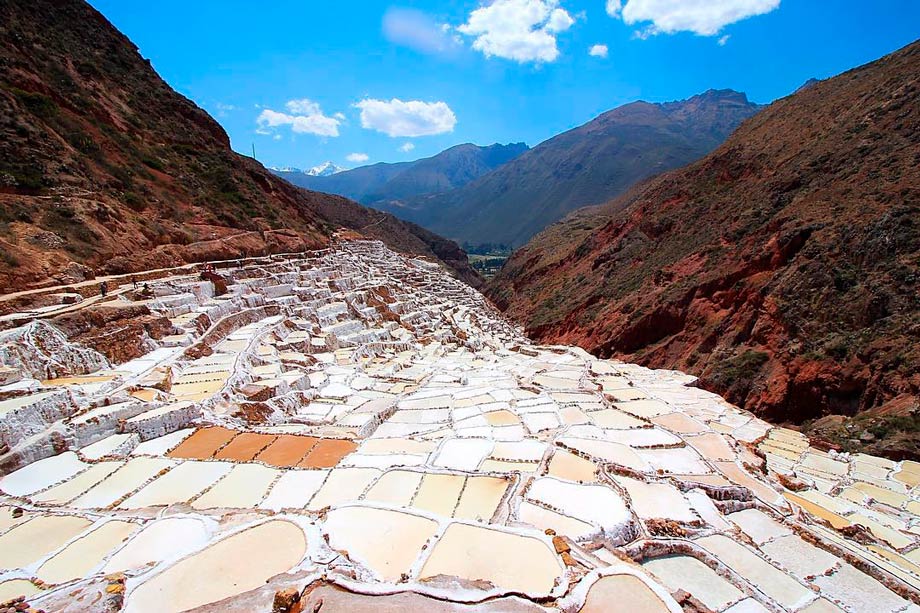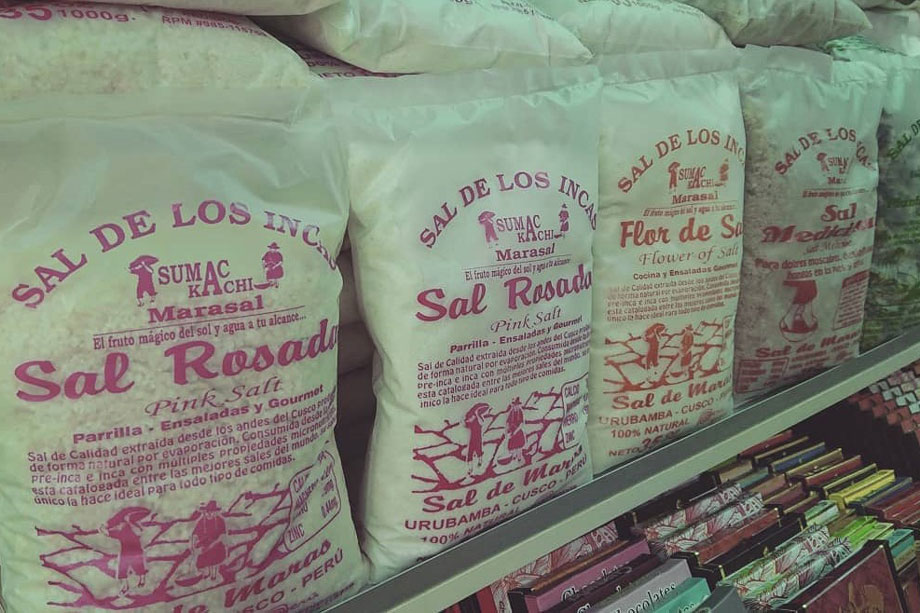 JEWELRY
Everyone loves to receive a piece of jewelry or buying some to add a bit of bling to your style. Well, all around the center are shops selling some fabulous pieces in all price ranges. Whether you want something beady to wear every day or something silver for a special occasion, you'll find it all here.
There are endless pendant designs with cool and pretty Incan and Cusco figures. These are great for you to remember your adventure by, or for a birthday present for someone who wasn't able to come.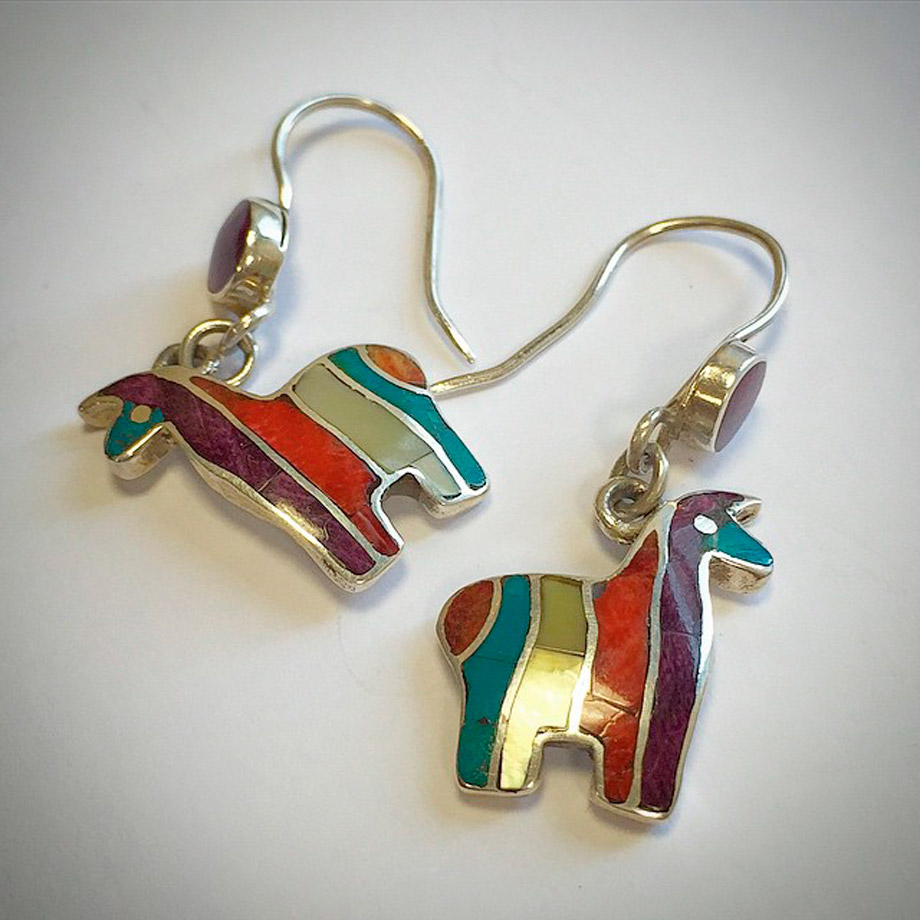 So, Get Shopping
When in town make sure you set some time aside to buy some souvenirs or presents to take back home with you. Add them to your worldly collection and put them in pride of place at home. Little pieces from Cusco add so much color to anyone and anything thanks to their unique and bright designs.
Written by: Liv Palmer
Featured photo: @mya.ek
---
---