Traveling with a family is one of the most exciting things you can do together. It teaches your children about other cultures, history and forms bonds and memories that'll be remembered for a lifetime.
Perhaps you've been thinking about heading to Peru together or have always wanted to visit Machu Picchu. However, traveling with kids can sometimes be difficult, and you want to make sure the vacation goes well for everyone.
To help you with the planning, we've put together the nine best places and activities for families when visiting this incredibly versatile country. There's plenty for you all to learn and so much delicious food to taste.
So, let's begin with our top recommendations for family holidays in Peru, followed by a checklist for traveling with kids in Peru. 
Cusco & Machu Picchu
You can't have a list of places to visit in Peru without including the majestic Machu Picchu. It's one of the New Wonders of the World and a UNESCO World Heritage Site. Thousands of tourists flock each year to feel the magic of the Incas at this site.
To get to Machu Picchu, you have to first arrive in Cusco, the capital of the Inca Empire. It's a quaint city with so much history that there's plenty for everyone to do. If your kids like learning about the past, there are many museums to visit as well as lots of other archaeological sites in addition to Machu Picchu. Make sure you visit:
Q'enqo
Pukapukara
Tambomachay
Pisac
Ollantaytambo
Pikillacta
Tipón
If you have smaller children, there are chocolate making classes and open-top buses to see the city in a day. For those with bigger kids, a trek to Machu Picchu could be a real adventure for you all.
We recommend the Salkantay Trek, which is moderately challenging but gives you all the opportunity to learn about the different landscapes in Peru, stay in small communities, and visit coffee plantations in the jungle. And let's not forget the incredible scenery you'll see along the way.
In Cusco, there are also lots of places to eat and drink for you to try Andean cuisine. Perhaps you dare to try the local delicacy guinea pig!
If you have time, we also recommend spending a few days in the Sacred Valley of the Incas. There are some spectacular hotels there that offer a spa service for you all to unwind and swimming pools for everyone to play in.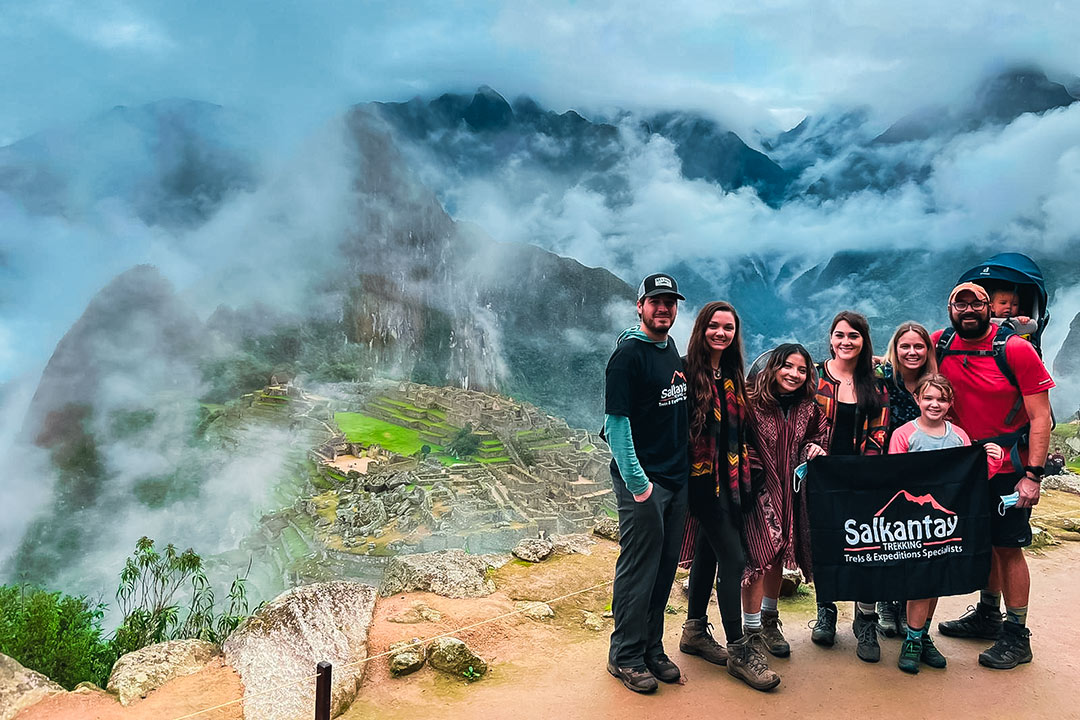 Arequipa & Colca Canyon
This is another location for adventurous families who enjoy trekking. The city of Arequipa itself is a stunning mix of colonial and buildings made from white ashlar, which is a special material that comes from Misty Volcano, which overlooks the city.
Arequipa is the perfect location for seeing the mountains and the beach, as the latter is only a few hours away. Colca Canyon is also around 4 hours from the city and provides some incredible scenery. When you go with kids, you can spend a few days there camping and exploring the area. You might even get the chance to see a condor in mid-flight.
In the city, you'll get the chance to taste some of the best food in the country. Some from the coast and others creations in the mountain region. Head out of the city center to some rural restaurants where the kids can run around, and you can all try some excellent dishes.
Lima
You can't visit Peru and not go to the capital, Lima. It serves as a resting point for a couple of days for many travelers, but there's plenty to keep you busy. For one, if you're a family of seafood lovers, this is the place to be. Peru gastronomy is one of the best in the world right now, and you won't find anywhere better to try the fresh, exquisite flavors than in Lima.
If you stay near the coastline, you can enjoy walks along the cliff edge or even head out to the waves for a bit of surfing, if that's what you enjoy. You can rent bikes to enjoy a ride along the seafront, too. There are also plenty of museums and historical sites to visit.
Make sure you head to the Plaza de Armas to see some of the most important buildings in the country. It's also a great place to head for some shopping for those bits you left behind or a holiday treat for you all.
Paracas
Perhaps you all love animals and like the thought of seeing penguins, sea lions, and sea otters in their natural habitat. Sometimes known as the poor man's Galapagos, Paracas is a top location to head with kids.
You can spend days out on the water spotting wildlife by the Islas Ballestas and enjoying time as a family. The small town also has some stunning landscapes nearby for you to enjoy hiking.
Manu National Park
We're sticking with locations for nature lovers as we head to Manu National Park. It's a huge reserve in the Amazon that offers many opportunities to see unique species and plants. There are so many trails to follow that you won't run out of things to see.
Some highlights include seeing macaws, tapirs, giant river otters, jaguars, and plenty of monkeys. Make sure you head to the lake to see what wildlife hangs out there.
In the park, there are some wonderful lodges to stay at that are an adventure all by themself. Take a week out of your vacation to really enjoy this place and the fantastic sights you'll see. It's one of the most incredible spots on our planet and is a great educational opportunity for children, too.
Puno & Lake Titicaca
When you're in Peru, you really should try to see as much of the country as possible and learn about all the different regions. Puno is an excellent place to go with your family because it's home to the highest navigable lake in the entire world, Lake Titicaca.
The city itself has some nice places to eat and is good for exploring a place high up in the mountains. The real highlight is heading out onto the lake itself. Near the edge, you can try some of the most delicious trout you'll ever eat and try out some pedal boats if you're with little kids.
Take a trip out to the middle of the water to visit 'Los Uros.' These are literally floating islands that are 'anchored' to the bottom, and families live on them. You can spend a day visiting different islands and seeing how the people live there, which can be a real eye-opener for children. You can even spend the night if you think you'd all like that for an authentic experience.
Puno is on the border to Bolivia, so if you want to hop over for a night or two, it's easy to do and a nice little addition to your family vacation.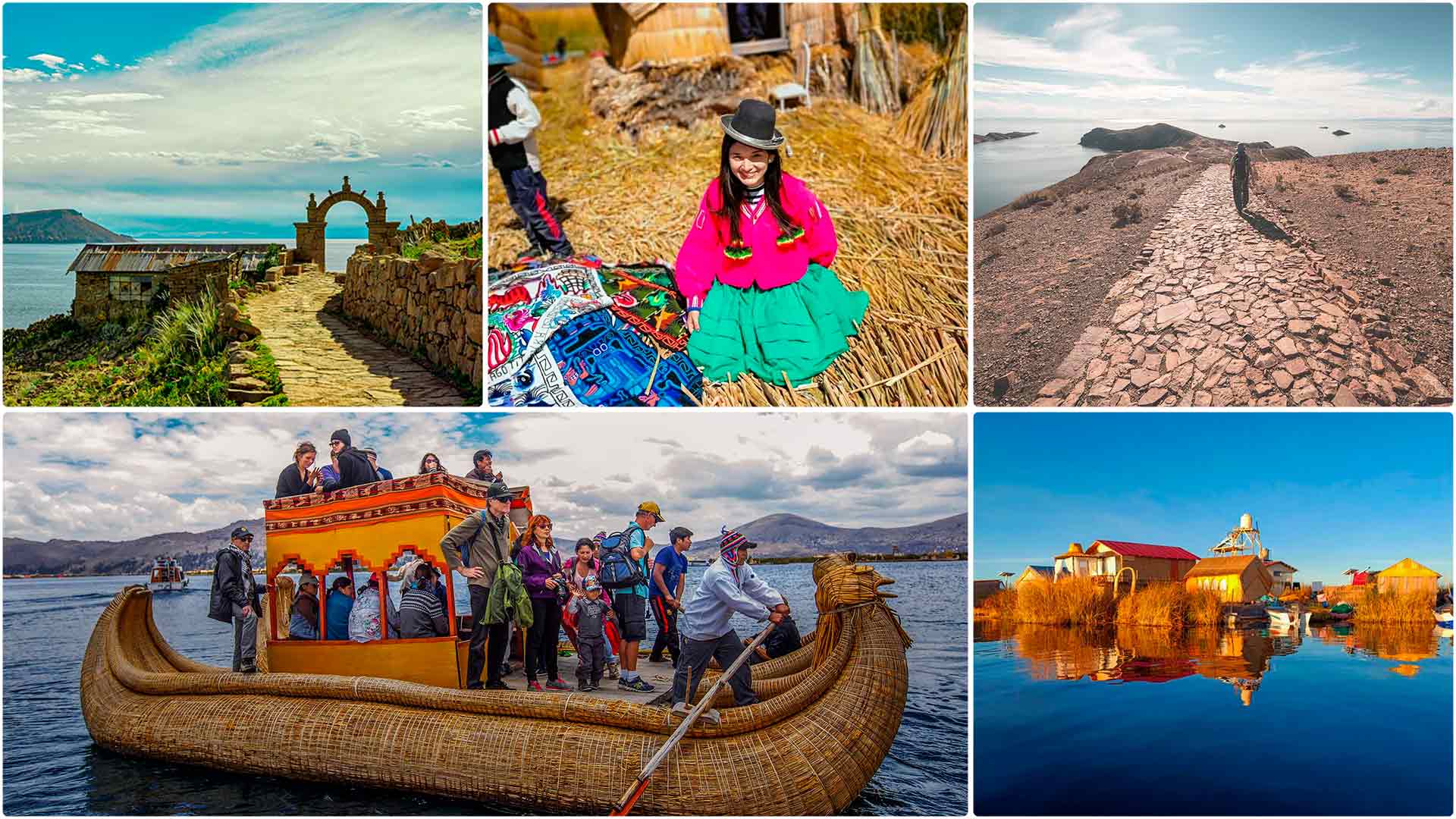 Huacachina
For a truly unique location with your family and somewhere that the kids will surely love, head to Huacachina. It's a small oasis in the middle of the Peruvian desert with a small town sitting around the edge. The setting is enough in itself for you to be amazed.
In addition to walks around the small town and oasis and dinner by the water, there are some exciting activities for you all to enjoy including sand buggies that jump over the dunes and sand boarding for those who love extreme sports.
The River Amazon
Another location for spotting some incredible wildlife and to enjoy a relaxing adventure. This is better for families with bigger children, as youngsters might get a little restless in the same place all the time.
There are some incredible boats for you to enjoy a cruise down the most beautiful river in the world and look out to spot the amazing animals and diverse plant life all around. It's an excellent chance to teach your little ones all about nature and how important it is to us all.
Ica & the Nazca Lines
We're back in the desert for our last destination and for something truly unique. You've likely seen the Nazca Lines in photos that look like something extraterrestrial. Well, here, you can enjoy a thrilling ride in a helicopter as a family and learn all about the fascinating formations in the earth below.
Ica is by the coast, so you can also take trips to the sea and enjoy some walks in the region. There are some luxurious pools to spend the day at, and the region also produces a majority of the wine in Peru, which parents might enjoy once the kids have gone to bed.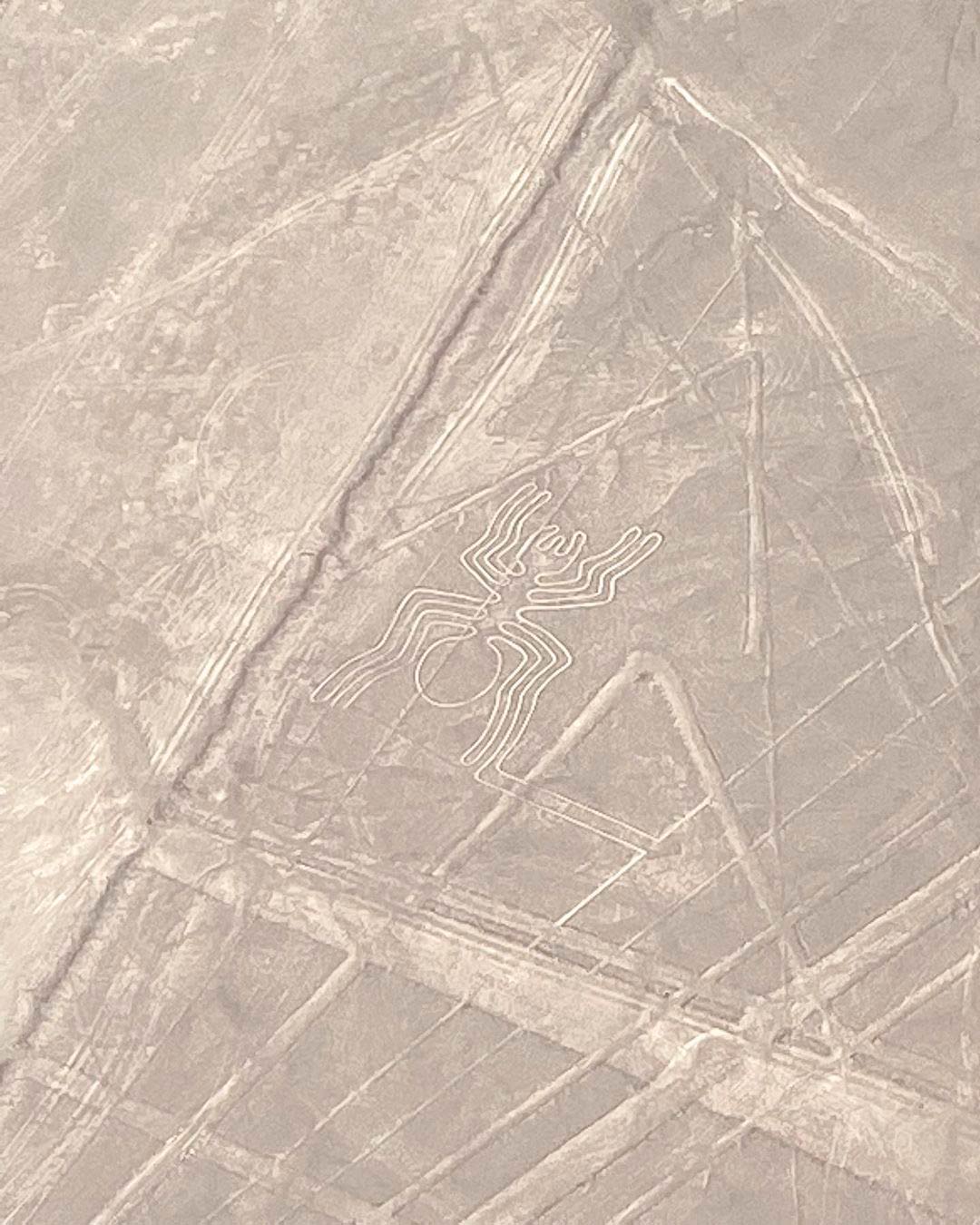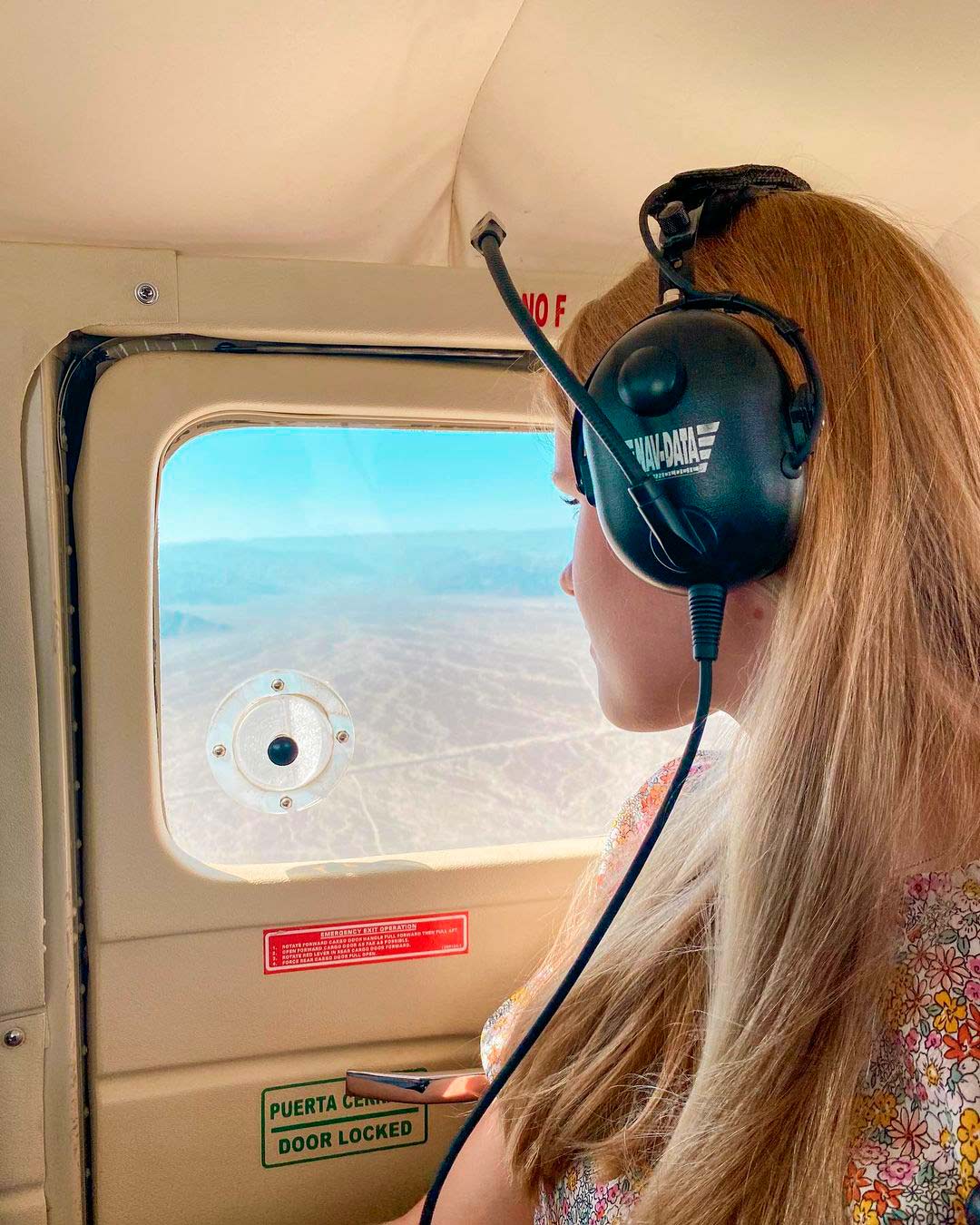 Peru Family Holidays Checklist
Getting the whole family ready for a vacation can be tough, and you want to make sure you're well prepared. There's nothing worse than getting to your destination only to realize you've left something behind. Use this checklist to make sure you've done all you need before you come to our incredible country.
Take out family travel insurance. Make sure it includes adventure activities as you'll surely be partaking in some. Lots of tour operators won't let you on tours without it, either.
Plan out your itinerary and book as much as you can in advance so you can really relax once you're on vacation.
Consult travel agencies to see whether the activities you have in mind are suitable for your children's age range.
Make copies of passports and all important documents in case anything gets lost.
Check that your passports have at least 6 months left on them, or you won't be allowed in the country.
Visit your family doctor and ensure you have all the vaccines necessary. You'll need yellow fever if you're visiting the rainforest region.
Check out our ultimate Peru packing list to check that you have everything you need. The climate in Peru can be unpredictable and also very different in every region, so you don't want to be caught out.
Check the season and see what the weather is likely to be like during your visit.
Ready, Set, Fly!
It's time to book your trip and pack your bags. With our list of top family holidays in Peru, you're spoilt for choice and should be able to find the perfect location for you and your family. There's something for everyone in our diverse country, and we're sure you'll have an incredible time wherever you choose to visit.
---
---
You might also like
---