If you're looking for recommendations of places to visit in and around Cusco, you'll find that a lot of locals recommend the Salt Mines in Maras. Alright, so you might be wondering why you would want to visit a mine, but it's like no other you've ever seen.
A Bit of History
The salt mines go a long way back; pre-Inca in fact. They don't actually look like a mine that you would picture in your head. Taking into consideration the process of extracting the salt, it's better to call them salt ponds or pans.
There are thousands of ponds in total, and they are all still in use today by different members of the local community. They own them and farm them and sell the salt in the city. It appears that the continuation of the traditional methods is the modern population respecting their ancestors.
It's in the top 10 largest salt mines in the world, and really is a fantastic sight to see.
How Do They Work?
Well, below the earth sits a single hot and salty spring which leads to a whole advanced network of tiny channels. These feed over 6,000 ponds in total, and they seem to go on forever.
When a pond becomes full of water, the channel leading to it is blocked. Over many days, the sun will slowly evaporate the water, leaving behind pure salt that is then scraped up. The channel is reopened and the whole process starts again.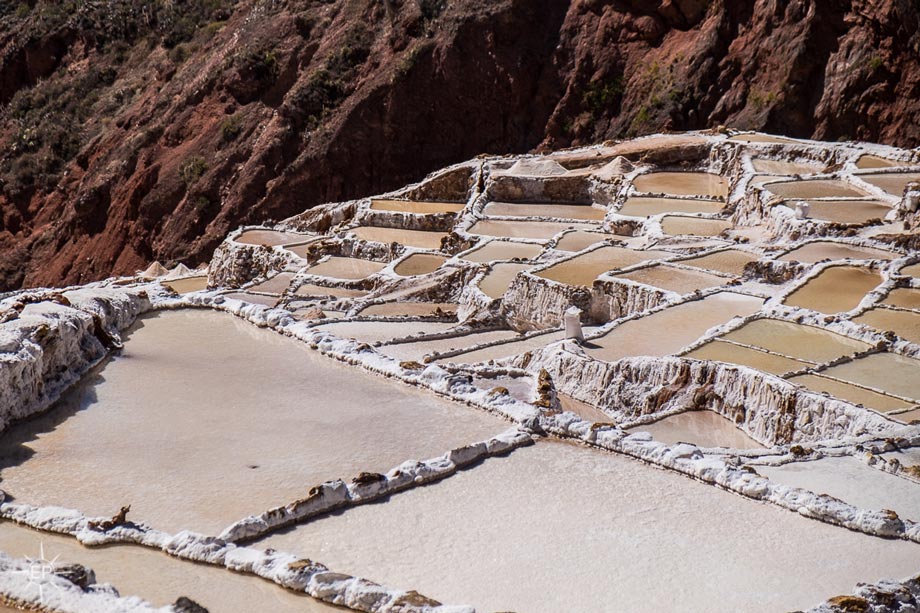 How to Get There
The mines are only around 45 minutes from the city of Cusco, and there are three ways you can reach them.
Local Transportation – One way, and the most economical, is to take the transportation that all the locals take. These tend to be shared mini vans and are usually on their way to Urubamba. This means that you will need to let the driver know that you want to get off at Maras. Knowing a little Spanish will come in handy here. Once you have gotten off at the entrance to Maras, you'll find taxis that can take you the rest of the way (around another 15 minutes).
As Part of a Tour – Another way, and one that most visitors opt for, is to visit as part of a tour. One exists that takes you to Maras and Moray. The latter is an Inca archaeological site that is very close to Maras, which is why they are paired together. These tours are run every day and you'll find they include a helpful guide who can give you all the information you need to know about the areas.
Hire a Car – The other option is to find a taxi and driver that will take you. This is a good option if you want to take your time and perhaps stop off at other places. You can inquire as to how much it costs for him to drive you around for a day and you can tailor your own trip. If you see a nice spot along the way you can stop off for photos or to observe the stunning views. You can also stop for a toilet break whenever necessary.
Take-Home Some Souvenirs
As with most attractions, there's plenty of places nearby where you can buy something to remember your trip by. The salt here is pink and can add a great zing to your cooking! It's a little more like sea salt and can be used in the same way. You'll even find some salts seasoned with herbs from the zone, which could make for some nice gifts for friends and family back home.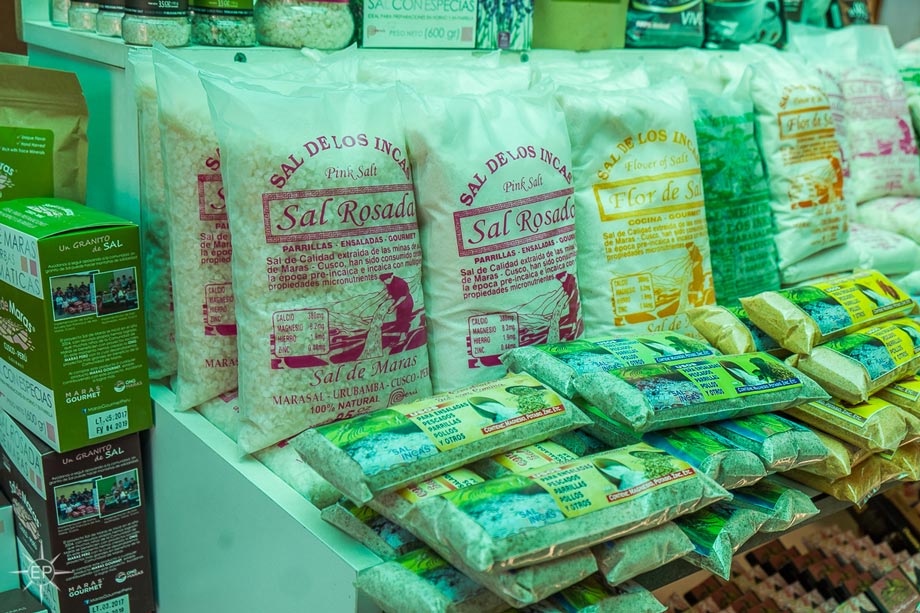 A Must-See When in Cusco
As you can see, these mines aren't a-typical, and it's well-worth adding them to your travel itinerary. The sights are spectacular and you can get some great items to take home with you. You won't regret it if you go.
Written by: Liv Palmer
---
---
You might also like
---