There's no doubt about it. Artisan products in Cusco are everywhere, and you can literally spend hours looking around the markets and shops. They are full of color and include a variety of items from decorative pieces to gorgeous bits of clothing.
Recommendations to buy Artisan Products in Cusco
It very difficult to know what you should be buying and from who. There are a few things you should keep in mind when heading out for a bit of shopping:
Don't buy from the first person you see. Ask around to get the best price and compare the quality of the products.
When buying clothing, it's better to buy from a shop as you'll get better quality and something that will have been handmade. From the cheaper stalls, you're just getting something factory-made.
Barter. In the high-end shops you won't be able to do this, but if you're buying at a market, by all means, try to get the price down a little. You should be able to.
Make sure they wrap things well. If you want to buy a painting or something decorative but fragile for your home, make sure that the seller wraps it up nicely so that it can get back to your country in one piece. You don't want to spend a lot on an item only for it to break on the way home.
Don't feel pressured into buying anything. The sellers can be quite insistent, but only buy if you really want to.
Artisan Products in Cusco
Now we've seen what you should and shouldn't be doing when you go shopping, let's take a look at what the best pieces to buy are:
Handmade Jewelry
Around the main square, there are so many places to buy silver and gold. The thing is, a lot of them are selling the same pieces and aren't particularly anything special. Head a little out of the center and you'll find some lovely pieces.
In San Blas, there are often locals who have made necklaces and bracelets for you to buy. They are all unique because they haven't been made in a factory and they don't make the same thing twice. It's a lovely idea to know that you've bought an individual item to wear forever and remember your time in Cusco.
There is also a shop in the Plaza de Armas called Ilaria that sells a lot of silver products made by hand of very high quality. They can be expensive, but there are some lovely bits of jewelry.
Pottery
The Incas were very famous, as well as other ancient civilizations, for their beautiful pieces of pottery. The locals nowadays still keep the traditions alive and make some stunning pottery. There are, again, factory-made products that come in the thousands.
However, if you spend a good amount of time looking around, you'll find more unusual and unique items that might just look great on a shelf back home.
Hats
Cusco can get cold in the evenings, especially during June and July, so you need to wrap up well. There's non-doubt you'll see plenty of ladies walking around the center selling hats and gloves. But, why not head to a shop where they have handmade them?
There are a few around and you can tell immediately which ones are handmade and which ones aren't. There is a great amount of detail on the handmade hats and they look like a work of art. A great product to take home or even use as a decoration in memory of your time in Cusco.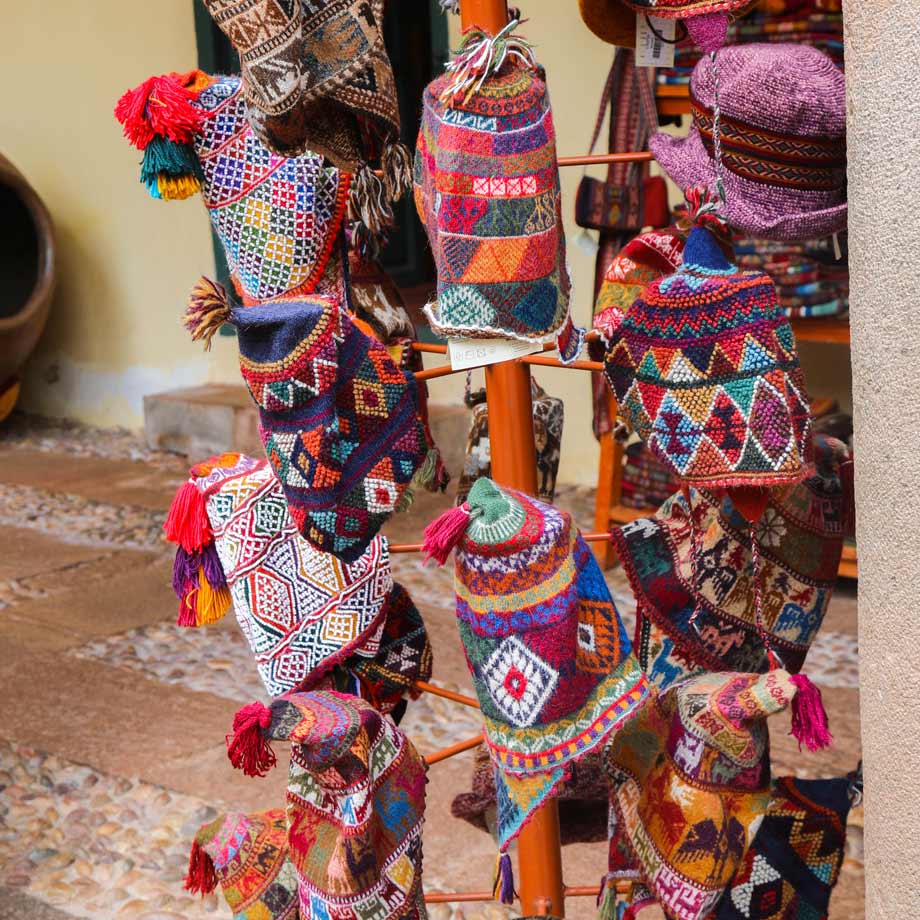 Clothes
Dotted about the city are some excellent quality clothes shops. The items can be costly, but are very high standard and made by hand. They are made from baby alpaca wool, which is extremely soft.
The price reflects the quality and will last a long time. Cheaper items around the town may fall apart after a few months, so if you want a gifts of Cusco every time you put on your sweater, get it from a quality shop.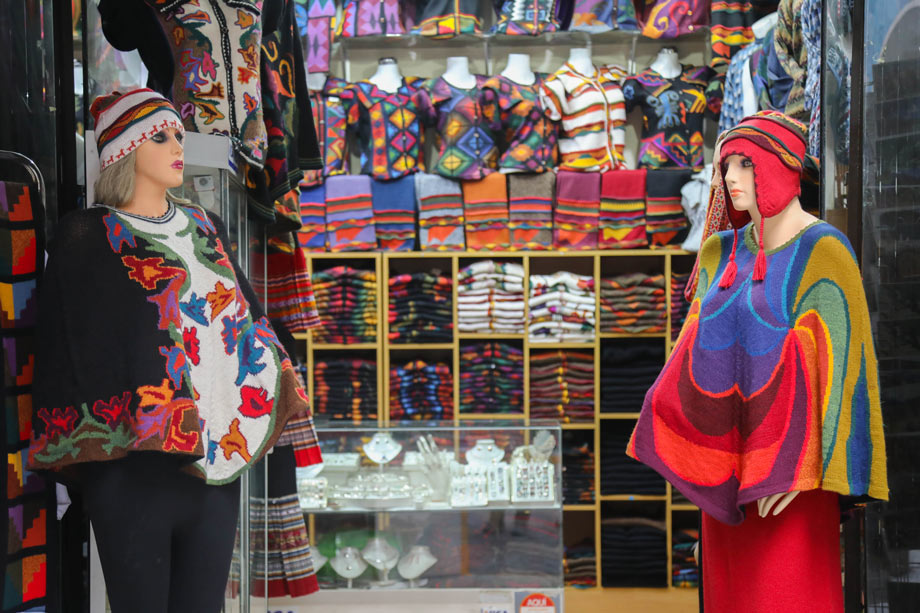 Weavings from Chinchero
It is highly likely that you'll be visiting Chinchero on one of your trips. Groups will be taken to experience some of the local women who are keeping traditions alive by weaving and dying wools from sheep and alpaca. With the wool they make some gorgeous artisan products.
The items are perfect for gifts for loved ones or for yourself. Beautiful handbags and wallets are great options, as well as scarves to keep you warm at night and back home in the winter. It's fascinating to watch them and is a great way to support the local businesses and appreciate what they do.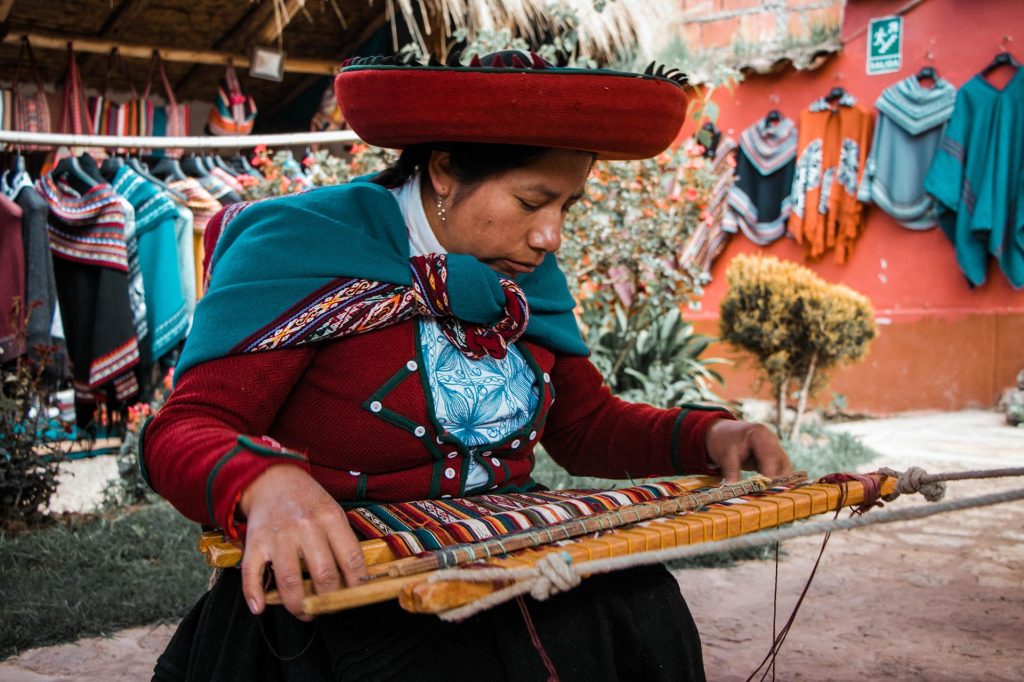 Beers
That's right! Cusco also has some delicious artisan beers on offer. There are famous brands, which are made in breweries in huge batches. But, there are also a few around that have their smaller breweries and make small batches at a time; always improving in taste and quality.
Plenty of bars and restaurants around the town will sell them for you to try. Some can be quite strong so check out the strength before you have a few. You can also get them in some supermarkets to take home, or even visit the breweries for a tour and fresh sample.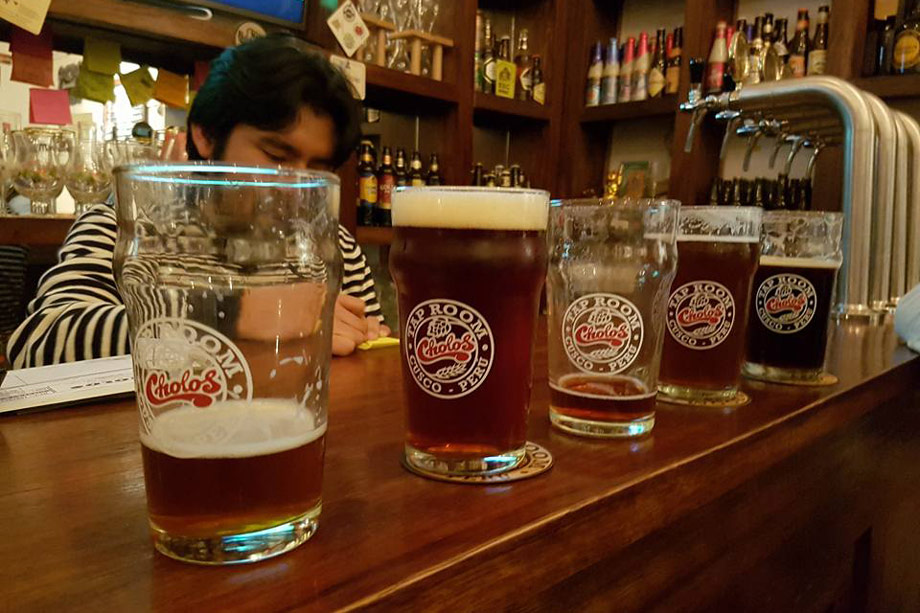 Get Shopping
We hope you've now got a few ideas on what handmade artisan products you can buy around the city of Cusco. They can provide great presents for family and friends back home, as well as being a reminder of your time in Cusco.
From clothes and jewelry to pieces of pottery and beer, there is a lot of choices. Just keep in mind suggestions of what to think about when shopping and you will leave with everything you wanted and maybe a few extra bits. Enjoy browsing and buying!
---
---
You might also like
---