We understand that the weather on your vacation can dramatically impact the quality of your trip, which is why you need to know what to expect beforehand. This way, you can plan your travels accordingly and won't be in for any surprises once you're here.
Cusco is a very popular tourist destination thanks to the New Seven Wonder of the World, Machu Picchu. However, the climate can be a little unpredictable and it's not uncommon to experience all four seasons in the same day.
So, to help you understand a little more what the city and region are like weather-wise, read on for our complete guide to Cusco weather. You'll find a month-by-month description of the climate as well as a few other tips.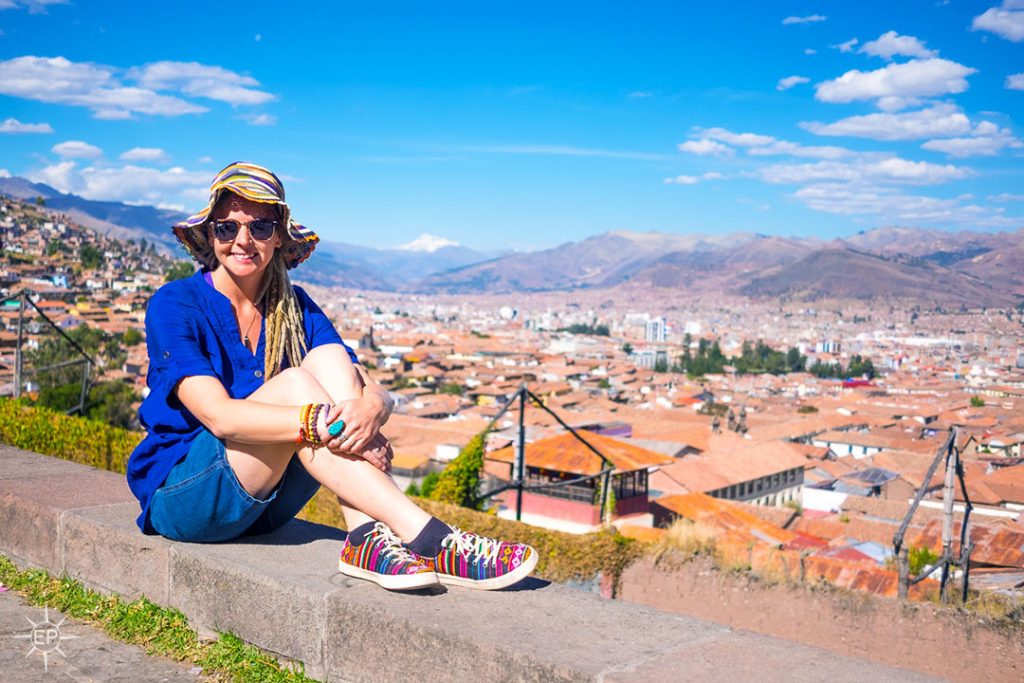 What's the Best Month to Go to Cusco?
Throughout the year, most will say that the best times to go to Cusco are April and May or October and November. This is because there aren't so many tourists during these months and there's also a pleasant climate with little to no rain.
However, if you want to base your trip on what's going on in the city, then June is the best month to visit. It's the anniversary of Cusco and there's something going on in the center every day. It is busier regarding tourists, though.
Here, we'll take a look at the weather in Cusco every month of the year, and during the rainy and dry seasons, so you get a better idea of what to expect and can use it to plan your vacation accordingly.
Cusco Rainy Season: What to Expect
Throughout the wet season, the weather is a little all over the place and unpredictable. Showers should always be expected, so it's a good idea to carry a rain poncho or jacket with you at all times, just in case. In saying that, you'll also find there are many days when it doesn't rain and the skies are clear and sunny.
January and February are the rainiest months, which makes them the quietest for tourism as well. However, this means you can find many deals in the city for hotels, restaurants, and trips. Keep in mind that the Inca Trail and some other routes will be closed in February. Here's the lowdown on each month during the rainy season.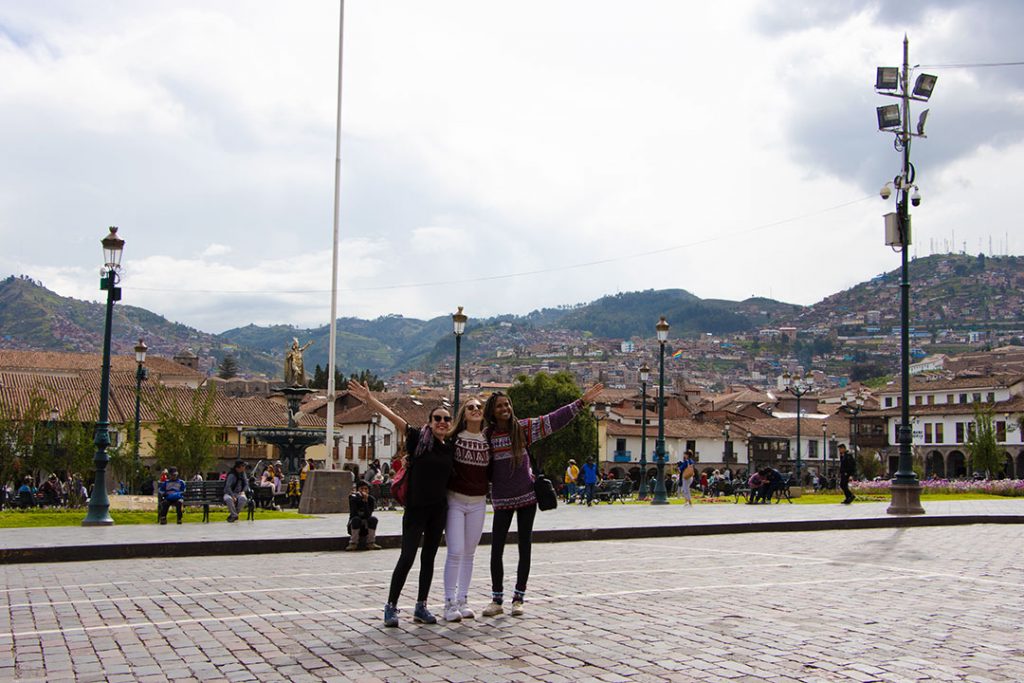 November
This month is the end of the dry season, meaning that the land is very dry and fields don't look so green. However, it also marks the start of the rainy season. The later it gets in November the more likely you are to see rain. The overall temperature is very pleasant with a minimum temperature of 5.2°C at night and a high of 20°C during the day.
December
This is the beginning of summer throughout Peru and is when all the nationals start vacationing. The temperature is warm again like in November, but it also means that heavier rainfall is on its way. Traveling is still nice during this time of year; you just need to be prepared with protective rain gear. Expect lows of 5°C at night and up to 18.8°C in the day.
January
You'll find you see the sun a little less in Cusco in January and you'll see rain at some point on most days. However, showers don't last too long and things usually dry quickly afterward so you can enjoy some warm periods amidst the rain. This month, you'll experience lows of 5.8°C and highs of 18.5°C in the warmest part of the day.
February
You'll get even wetter in February, and this is notoriously the wettest of all months in Cusco. Some attractions in the region don't operate, the biggest being the Inca Trail. The ground is too slippery and it's risky. Those who work on the route also take the chance to do a little maintenance. The coldest you'll feel is at 5.9°C and you'll be your warmest at 18°C. So, despite the rainfall, the overall temp doesn't fluctuate much.
March
The heavy showers continue throughout March, but you'll see a few more breaks in the clouds and enjoy a little more sun. All treks are open once again. However, you're still very likely to get wet so having the right equipment is essential, especially hiking boots or shoes with a good grip for slippy trails. Minimum temps are 5.7°C and highs are around 18.4°C.
April
We're finally seeing the rain tail off this month and the amount of showers drops significantly. It's still part of the wet season because there are still showers here and there, but you'll see plenty of sun and enjoy nice days in general. It's starting to get a bit chilly at night with a low of 4.2°C and a high of 18.9°C.
Cusco Dry Season: What to Expect
When we get into the dry season, you'll enjoy mostly sunny days and some fantastic views of the landscapes. This does mean, though, that there are a lot more tourists who want to take advantage of the nice weather.
You'll need to plan well at this time of year as hotels, restaurants, and many trips can become fully booked well in advance. We recommend planning your vacation three months before you come. Now, let's take a closer look at each month through the dry season.
May
This is the official beginning of the dry season, and you might see the odd shower but not much rain. The average precipitation is falling dramatically and the temperature is very pleasant. It can go down to 2°C at night but you still get to enjoy highs of around 18.7°C in the day. This is a nice time of year to come before the big crowds make their way here.
June
June is the driest time of the whole year with very little rainfall. You might not see any at all while visiting Cusco this month. It's also the beginning of the busiest tourist season with the Cusco anniversary celebrations taking place all month. You can expect to see large crowds at all attractions. It starts to get very chilly at night in June with a low of 0.2°C and then highs of 18.5°C during the day.
July
This is the coldest month of the year because it can get down to 0.3°C at night. However, you can still expect pleasant afternoons without a cloud in the sky and a high temperature of 18.1°C. July is busy again with patriotic festivities taking place. Although it's a dry month, you might see the occasional hailstorm. The sun is strong during these dry months, so be sure to use a high factor sunscreen with a hat and sunglasses.
August
We're coming to the end of winter this month, but you can still expect chilly temps at night with a low of 0.6°C. Days are getting warmer, though, and you should feel very warm at 19.3°C. Rainfall in August is still relatively low, so it's still a popular time of year with tourists. Expect some great views of the incredible Andean landscapes.
September
Things are getting warmer again in September and it's a lovely time of year. The days are warm, clear, and sunny and you only see the occasional shower here and there. It's still fairly busy tourism-wise. The temperature this month will range between 3.4°C at night and 19.2°C in the day.
October
This is the warmest month in Cusco and a great time of year to come and beat the crowds whilst enjoying some nice weather. The skies are generally clear and blue with the odd bit of rainfall here and there. This is the last time of the year to get stunning views of Machu Picchu and other sites. Expect a low temperature of 4.7°C and a high of 20.3°C.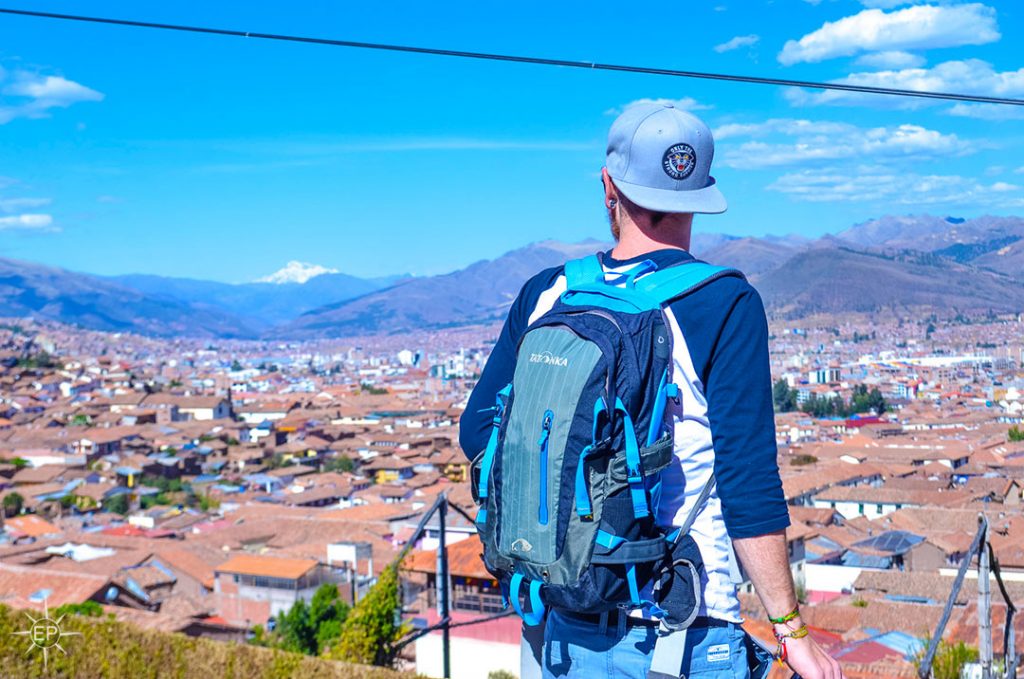 What Is the Average Temperature of Cusco?
Throughout the entire year, the temperature actually only varies by 3.7°C. This is between 8.9°C and 12.6°C. The coldest you'll feel all year is -0.3°C and the warmest is 20.3°C.
What Is the Coldest Month in Cusco?
The coldest months throughout the year are June and July. The average temperature in June is 9.1 and in July it's just 8.9. It's in the middle of the dry season but the nights get very cold. If you're trekking in the mountains, you'll need a good quality, warm sleeping bag. Despite the cold temps at night, you'll still find it's sunny and warm in the day.
Does the Weather in Cusco Affect Flights?
Occasionally it may be raining so hard that a flight or two get delayed, but it isn't usually an issue. If you aren't able to fly, you shouldn't need to wait too long until you're put on another flight.
What to Pack When Visiting Cusco
Check out our packing list below to ensure you take everything you need on vacation.
Clothing – thin layers that you can take off and put on as the temperature changes.
Raincoat or waterproof poncho.
A warm jacket and sweater.
Hand towel.
Hiking boots or shoes – well worn-in.
Sneakers.
Warm pajamas.
Sun hat, sunglasses, and sunscreen factor 50+.
A warm hat, scarf, and gloves for the cold nights and for when you're up on a mountain on a trek.
Insect repellent.
Sandals.
Toiletries.
Reusable water bottle.
Daypack to carry all your things around in.
High-quality camera or phone with a good camera.
Personal medication.
Guide book/map.
Passport.
Lock for bags.
Flashlight.
Adaptors for plugs (if needed).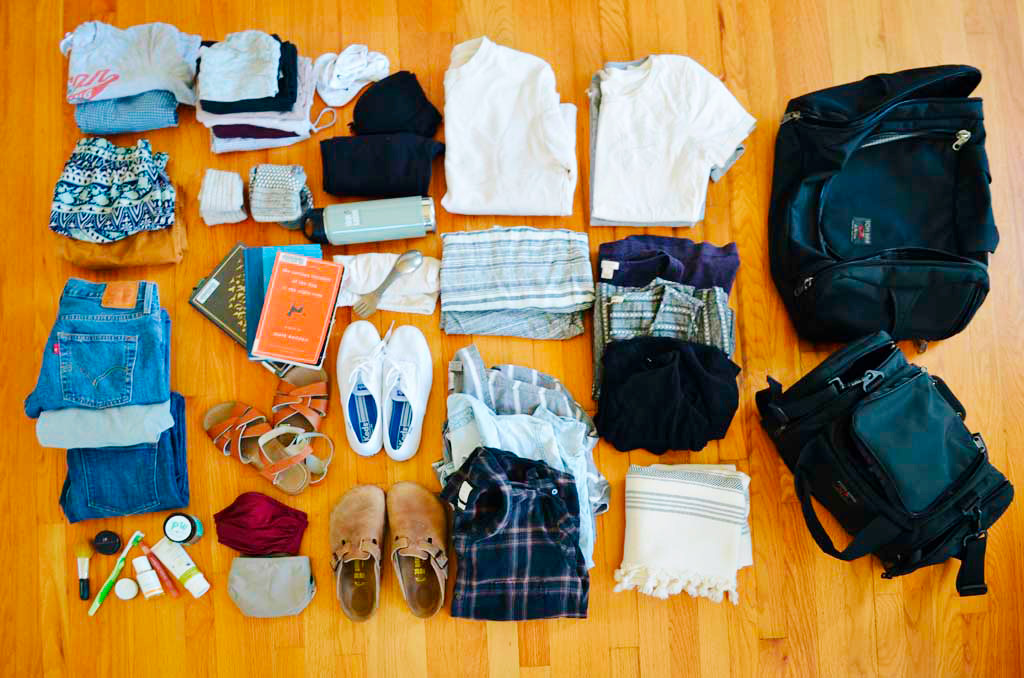 Plan Your Trip Now
With this Cusco weather guide, you should have a good idea of how the climate changes throughout the year. You should also now be able to better plan your vacation based on the information.
You'll find that most tourists visit between May and October, with June being the busiest month. So, if you don't like crowds, you might be better traveling in the wet season, hoping for no rain, and taking advantage of all the offers around. Whatever suits you best, it's time to book your flight and get jet setting to our wonderful Cusco.
---
---
You might also like
---