Waste created by humans is responsible for the prolongation of climate change and deteriorating ecosystems. Waste in Peru has lasting effects when it becomes a part of the life cycle and trickles into our water, land, and air.
Travel is notorious for being an inefficient use of resources and an activity that creates a lot of harmful waste. A tourist creates double the waste of a local resident. Between the packaged snacks, water bottles, overconsumption, cheap souvenirs, electricity use, constant washing, taxis, planes, luggage, travel shampoo, take-out food, harmful chemicals, and trashed natural wonders, it seems to be an uphill battle. But that's not the only way!
What is "zero-waste"?
Zero-waste is a movement that encourages mindfulness in everyday choices as they relate to waste creation and resource management. Though "zero" is a practical impossibility, the real goal is a substantial reduction, higher consciousness, and formation of a different system for the future. It seeks to create a cyclical pattern (production → use → reuse) for resources instead of the linear pattern we use now (production → use → trash).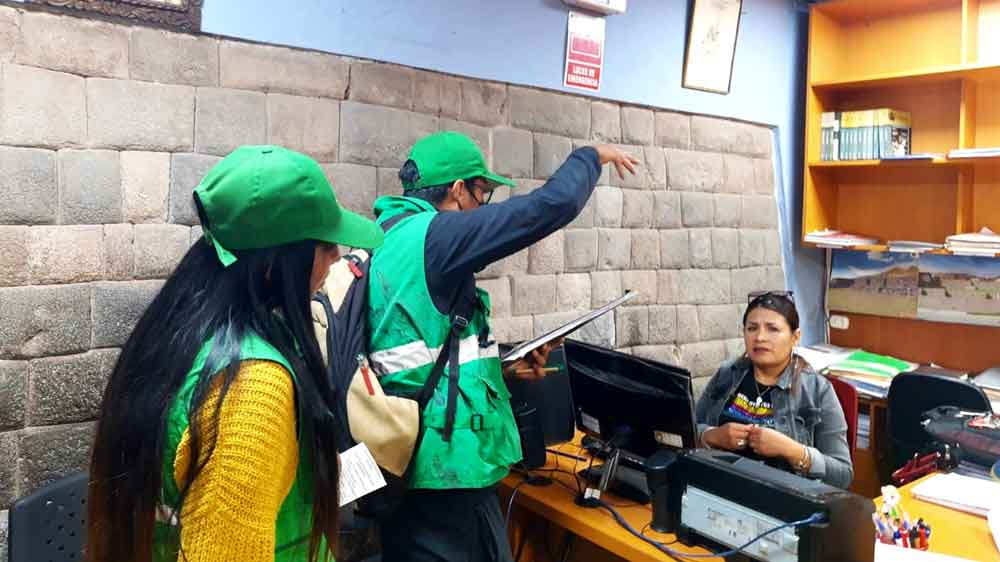 Here are some quick tips for traveling zero-waste while you're in Peru!
1.- Boil your own water or bring a filter
This is the biggest pitfall in Peru because you can't drink straight from the tap *without getting sick*. There's nowhere to fill up while you're out and about. Never leave the house without a full (large, reusable) water bottle! Stay somewhere with a kitchen you're allowed to use, or ask your host if they can provide boiled water to you on a daily basis. The other option is to bring a reputable filter with you, such as the Lifestraw, and drink from the tap or natural water sources.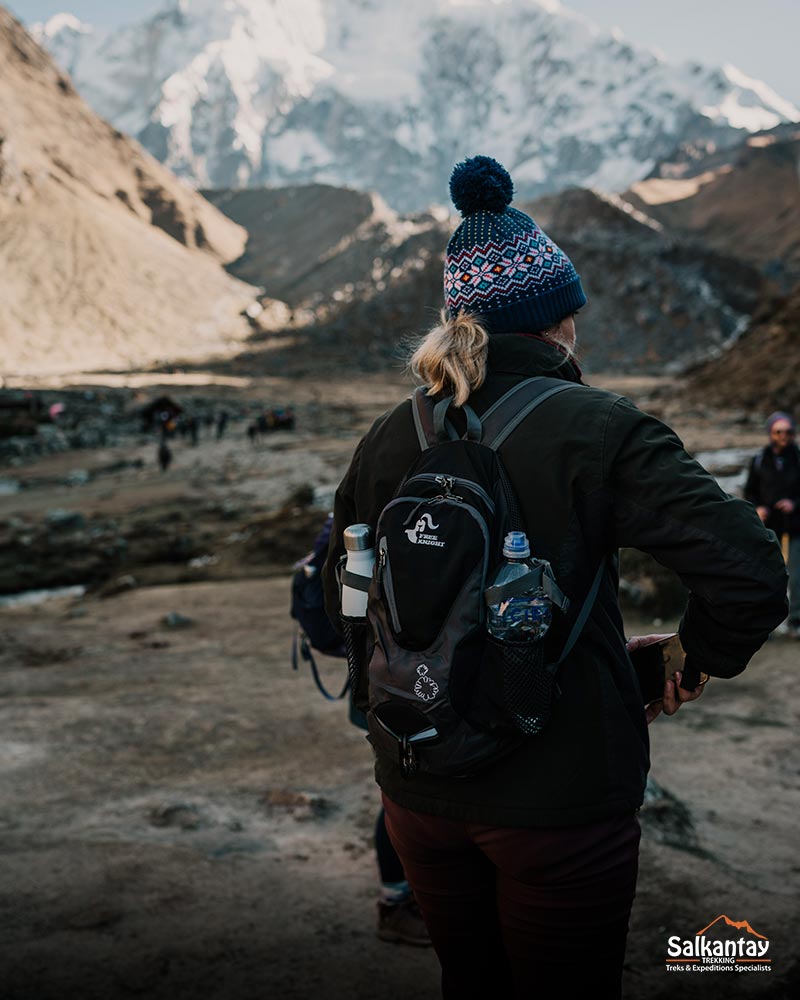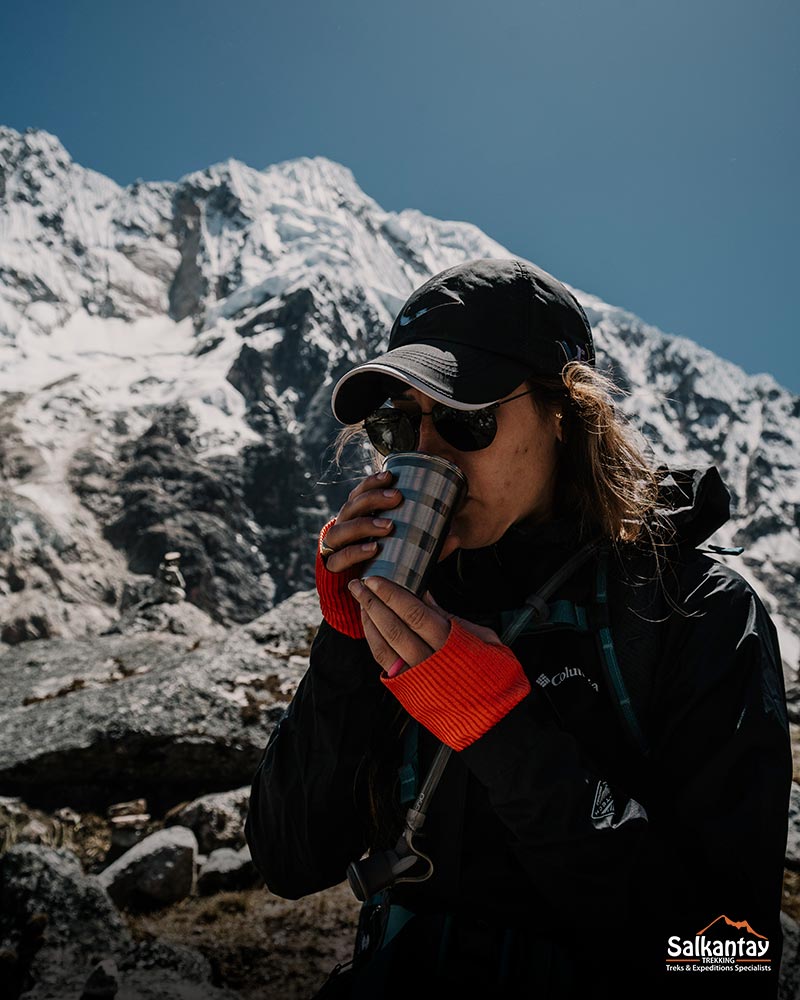 2.- Use a reusable water bottle/thermos
Ideally, that's ONE insulated bottle that works for both hot and cold liquids.
3.- Travel with tupperware
When you want your food to go, whip out your handy containers! There are some cool and super convenient collapsable ones made of silicone that won't take up much space in your luggage or day bag. A simple mason jar could also be a great addition! These are also great for taking snacks with you when you leave the house each day, go on an overnight bus ride or leave to hike for a few days.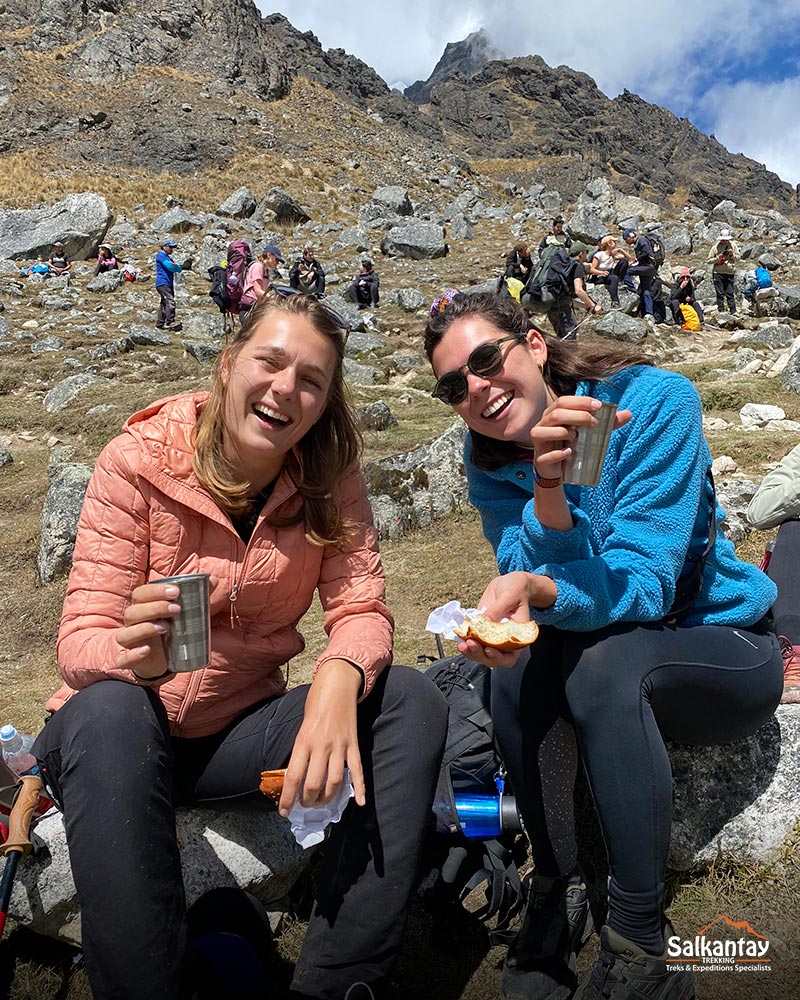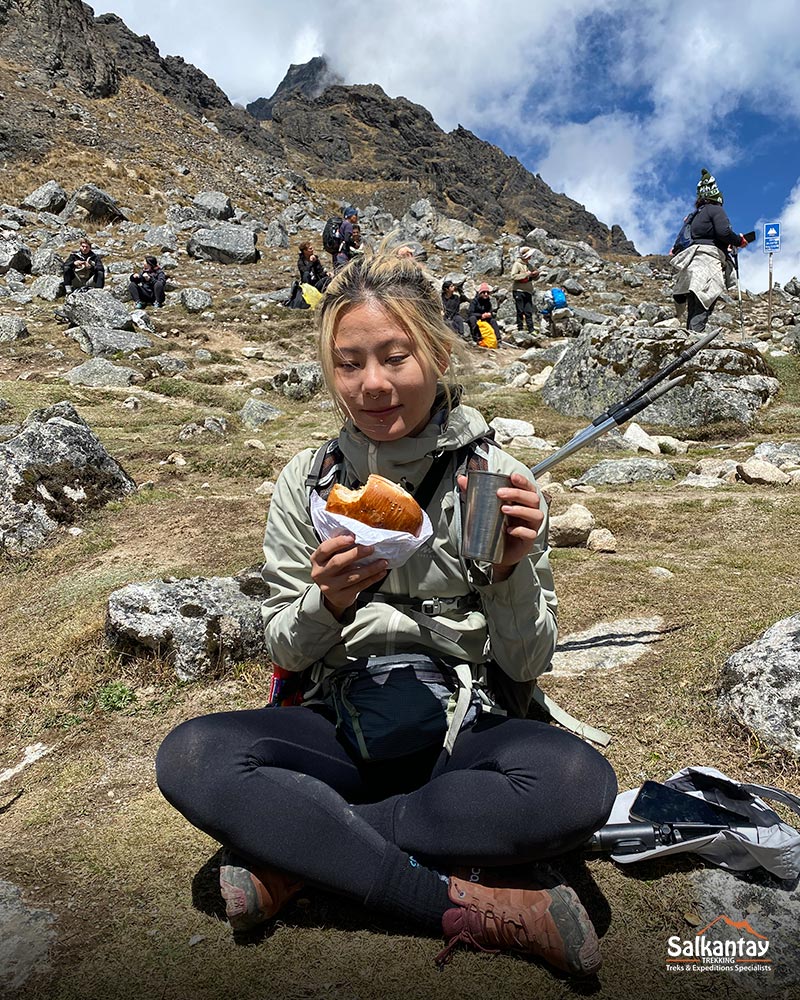 4.- Avoid unnecessary street food packaging
Some vendors have a bad habit of putting tamales, corn on the cob, sandwiches, and churros in plastic bags. Ask for it in your tupperware or cloth napkin. If you don't have those things, ask for them to serve it to you with just a paper napkin, no bag – "Sin bolsa, por favor."
If it's a drink, drink it there in a glass cup instead of taking it with you in a plastic bag (yes, vendors serve drinks in plastic bags here) or plastic cup. If you do want it to go, ask them to serve you in your reusable bottle.
5.- Travel with cloth or silicone snack bags
Always be prepared to take snacks with you in your own eco-friendly packaging! You will always want snacks while you're traveling. Trust me. If you're not prepared, it's easy to just grab a packaged snack at the tienda. Stay somewhere with a kitchen to make your own snacks at home.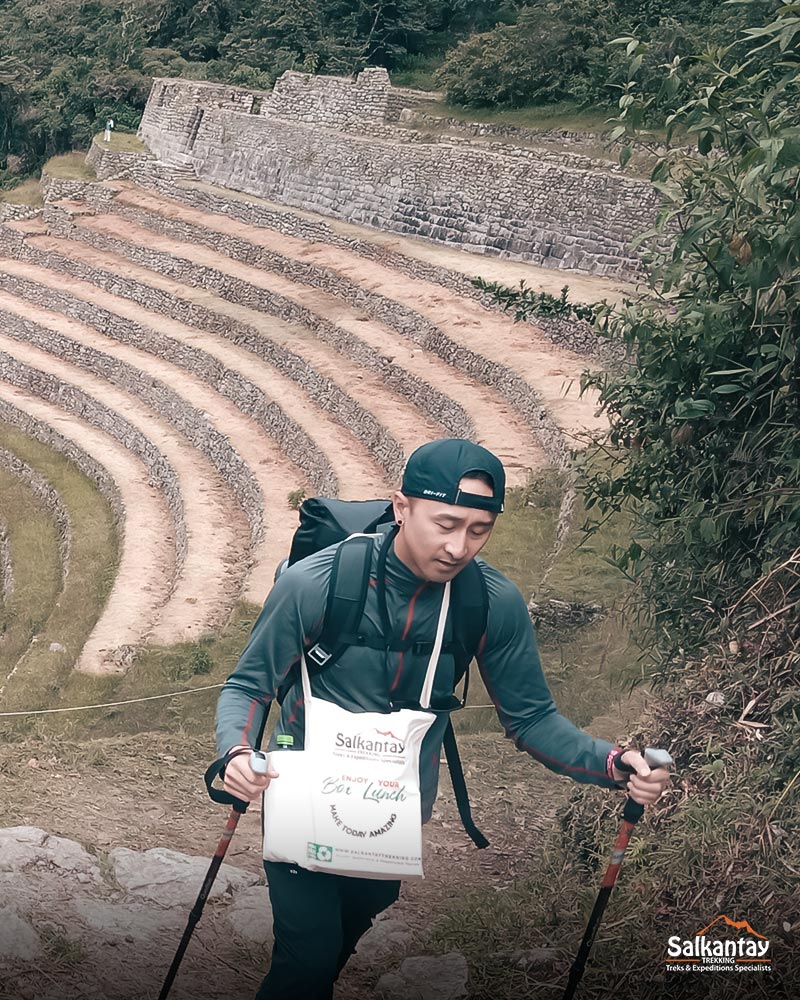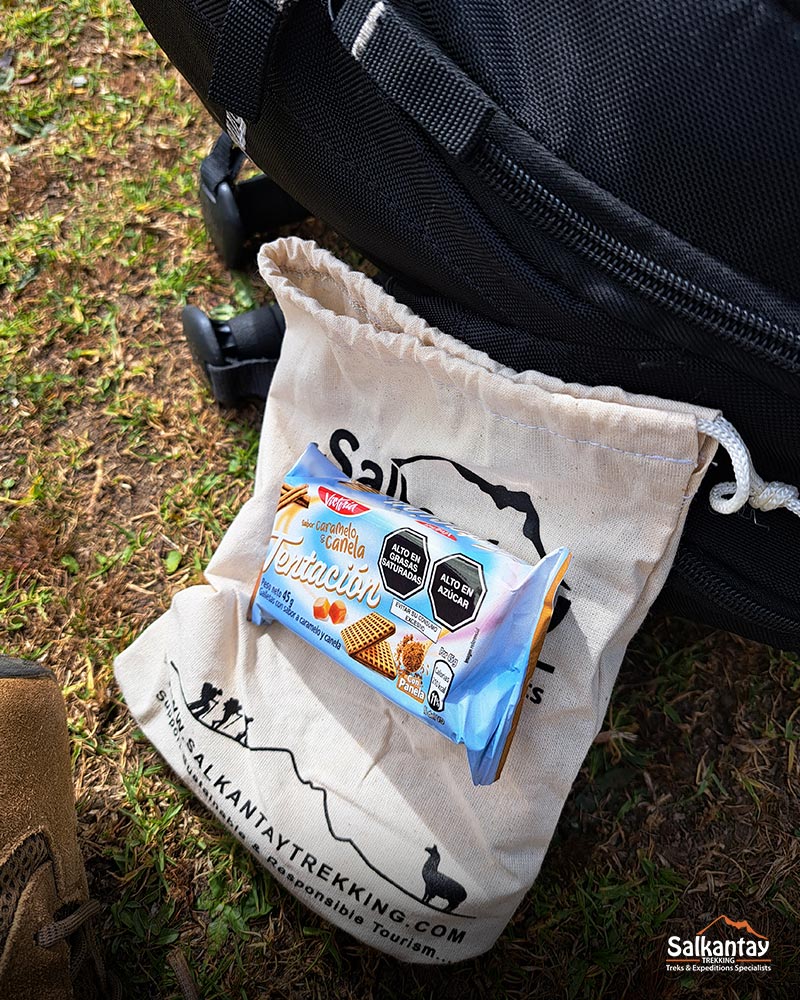 6.- Use cloth napkins
Bring cloth napkins with you to clean up small spills, carry dry leftovers or receive street foods. Wash them when you get your clothes washed!
7.- Shop at the farmer's market instead of the supermarket
Peru's farmers markets are amazing. They're colorful, locally grown goods sold in bulk (no packaging). BYO bags and you're on your way to zero-waste expertise. Plus, you'll be supporting the locals directly!
8.- Eat less animal foods and more plant-based foods
The animal product industry is proven to have a far more negative impact on the environment (more resource use/waste) than the plant production industry. Even if you're not up to going 100% vegan, you could try meatless Mondays or one plant-based meal a day, for example. Any reduction is a win!
9.- Bring a set of bamboo eating utensils for the road + a metal straw
Sometimes, hotels will give you plastic utensils for breakfast. Vendors will serve street food with a plastic forks. Airports often fall into this trap, too. It's also tempting to pick up a plastic fork anytime you're on the go. Be ready with a set of reusable silverware all your own!
If you're one of those people that needs to have a straw for their drinks, bring your own!
10.- Collect your food scraps, and give them to a composting center
While traveling, you can't make your own compost, but you can sometimes locate a composting center. Use one of your reusable, sealable, leak proof bags to collect food scraps. Organic material in a landfill is harmful; they decompose anaerobically, and that process creates methane, a greenhouse gas. Naturally, though, they decompose aerobically and produce carbon dioxide, which is better than methane.
If you're not in the city, you can disperse your food scraps in nature. It's not compost, but it's better than the landfill.
11.- Snack mindfully
Make your own portable snacks at home (stay somewhere with a kitchen), and take them with you in your reusable bags and tupperware.
If you don't have any homemade snacks, buy freshly made street food (sin bolsa, por favor) or fresh fruit (that can be peeled, so you don't get sick) instead of packaged goods.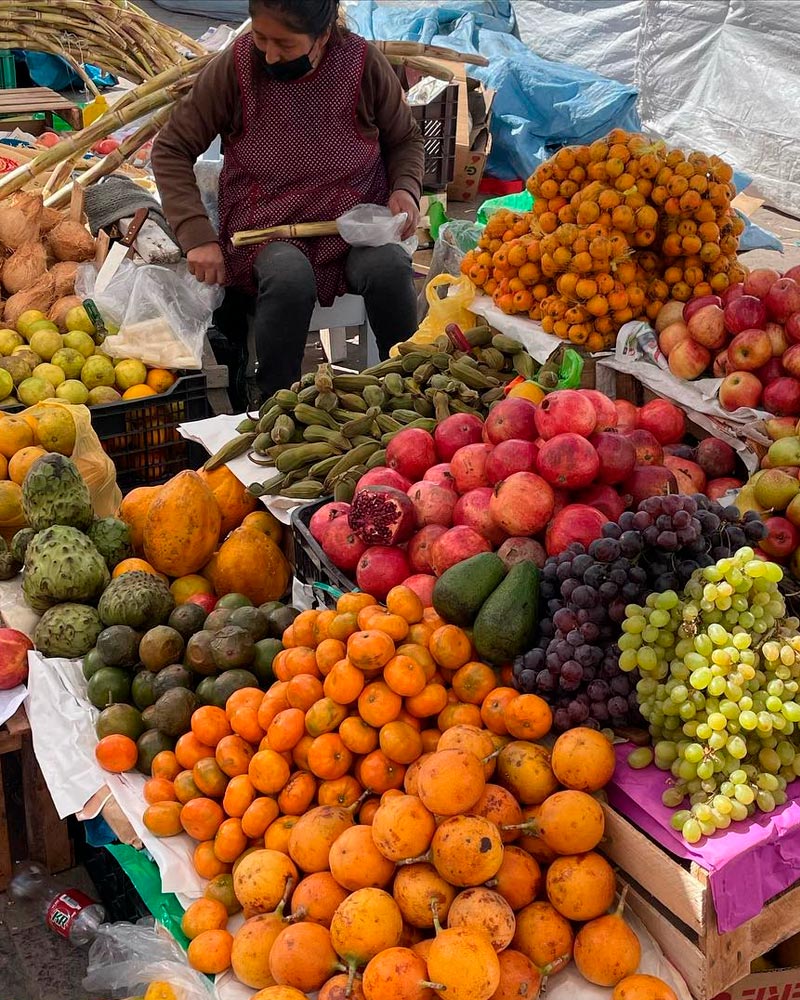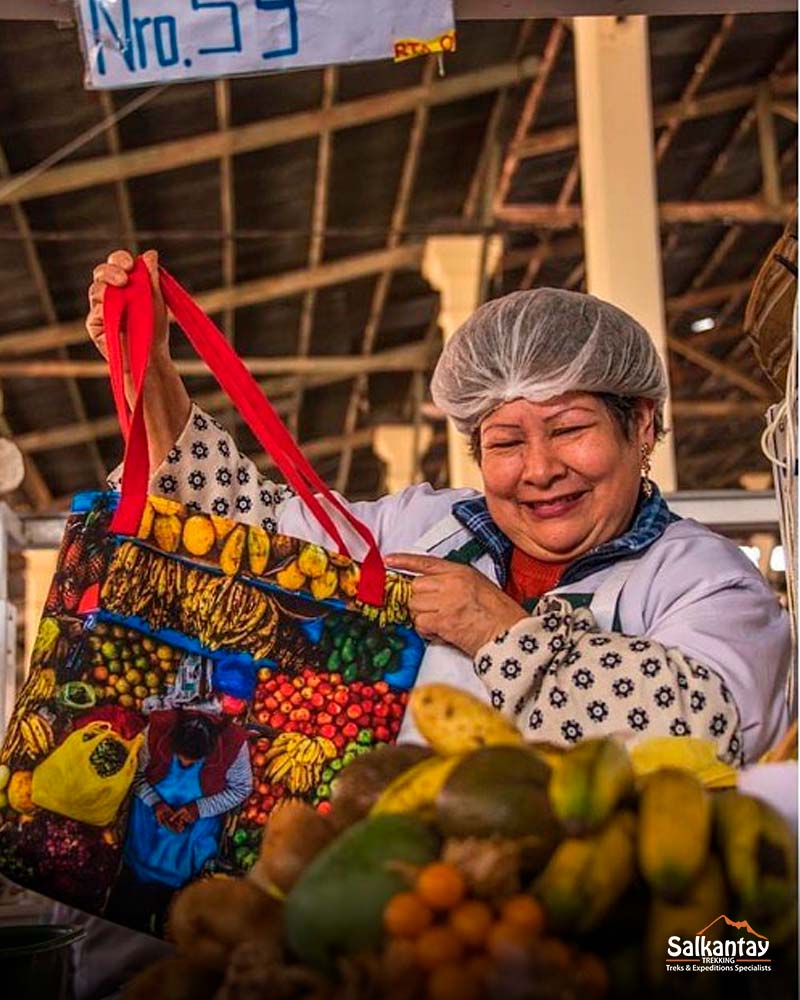 12.- Bring your own food on the plane
In your travel tupperware and silicone Ziplocs, bring food with you on the plane! This will prevent you from using the packages and plastic-heavy airline products in landfills. Just make sure it's nothing that resembles a liquid. If traveling internationally, eat any fresh produce before you go through customs in your destination.
13.- Use smart toiletries
Use shampoo, conditioner, and soap bars instead of liquid. They're longer-lasting, leakproof, smaller, and no plastic! It's a win-win!
Bring a bamboo toothbrush + tablet "chew-paste" or powder paste instead of tubes.
Use a metal razor instead of a plastic one.
Make or buy zero-waste bug spray and sunscreen beforehand.
Baking powder can be used as an exfoliator, face wash, mouthwash, toothpaste, dry shampoo, deodorant, laundry detergent, shoe freshener, heartburn remedy and anti-itch solution.
Castile soap can be used as hand soap, shampoo, shaving cream, body wash, laundry detergent and dish soap.
14.- Prioritize environmentally conscious tour companies
Always look into a company's vision and values before booking with them! See what they're actively doing to protect our natural environment and reduce waste.
Salkantay Trekking is committed to sustainable travel. Part of the proceeds from their services go to cleaning campaigns. On every trek, hikers are provided with cloth snack bags and daily boiled water. Chefs provide delicious vegan and vegetarian foods for clients willing to enjoy that diet during their trip.
15.- Follow "Leave No Trace" principles in nature
These principles were set up to make caring for our earth a no-brainer, easy to understand, and implement as we enjoy. Of course, this means not leaving trash or damaging chemicals behind (among other things) which won't be a problem if you're already following the rest of these tips!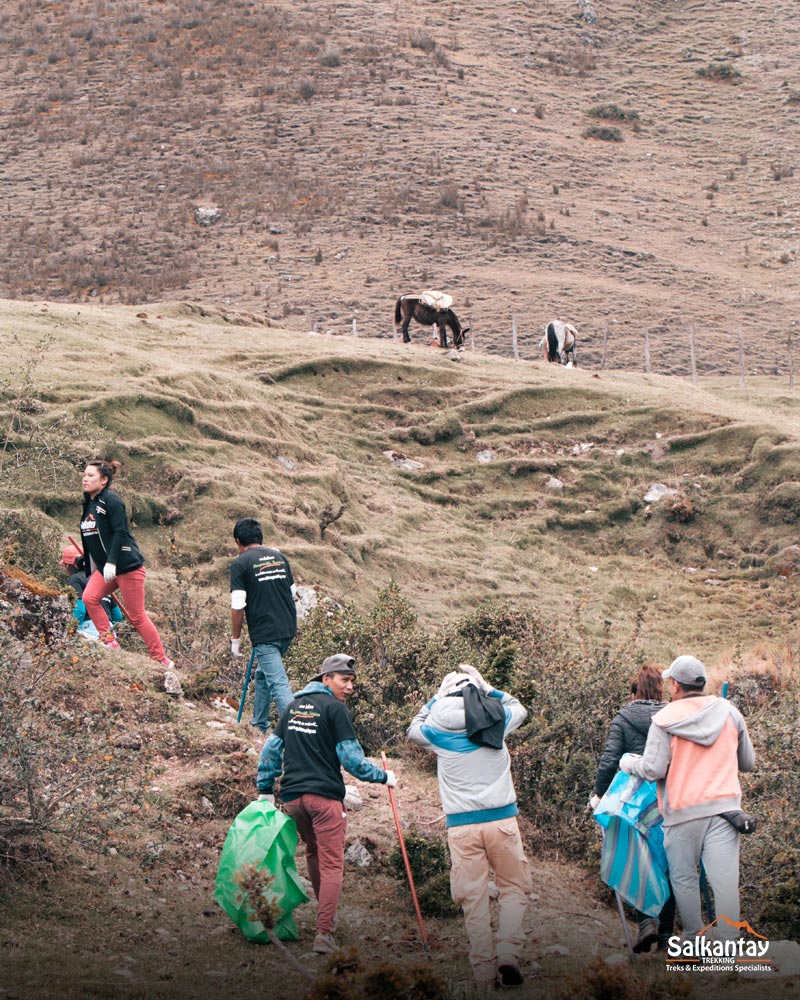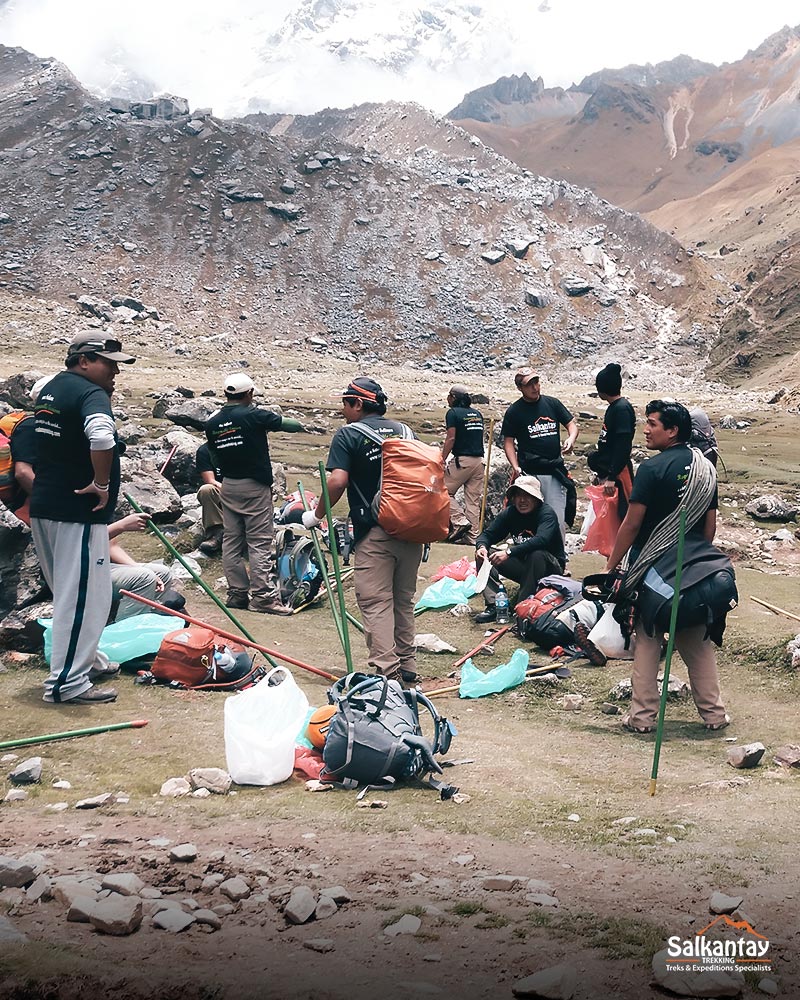 16.- Go paperless as much as possible
Thank goodness we are finally in a day and age when paper is useless in travel. You can have access to boarding passes, receipts, tickets, reservations, notes, vaccination records, contracts, itineraries, travel guides, books, magazines, etc. One unfortunate exception is that your entrance ticket to Machu Picchu does have to be printed to be accepted at the gate.
17.- Take public transportation or walk instead of taxis
Cusco has an extensive network of buses that go across practically the entire city. Each bus line is from a privately owned company, but they all cost the same: right now, the fare is 1 sol.
Lima has colectivos (minivans), buses, and the Metropolitano (a government-associated bus that has its own lane and fewer stops). You have to have a Metro Card, like the London Oyster Card, to top up, and the fare is a few soles.
Most, if not all, cities in Peru have bus systems. To get on, stick your hand out to flag them down. When you want to get off, say "baja."
To leave the city but still stay within a few hours' drive, there are colectivos (minivans) that leave from different points for different destinations. You'll have to do some research and ask around.
18.- Be an overlander instead of a frequent flier
Land travel is much more sustainable, from a resource standpoint than air travel – hands down. Thankfully, Peru provides great options to get around the country without going to the airport. Long-distance buses are extremely safe, comfortable and affordable (we're talking big, comfy seats that lean back and even a personal tv).
A couple of the most reputable are Cruz del Sur and Oltursa. PeruHop is a company that provides bilingual (Spanish/English) service in transportation as well as tours in your destination. PeruRail connects Cusco, Ollantaytambo, Machu Picchu, Puno, and Arequipa by train.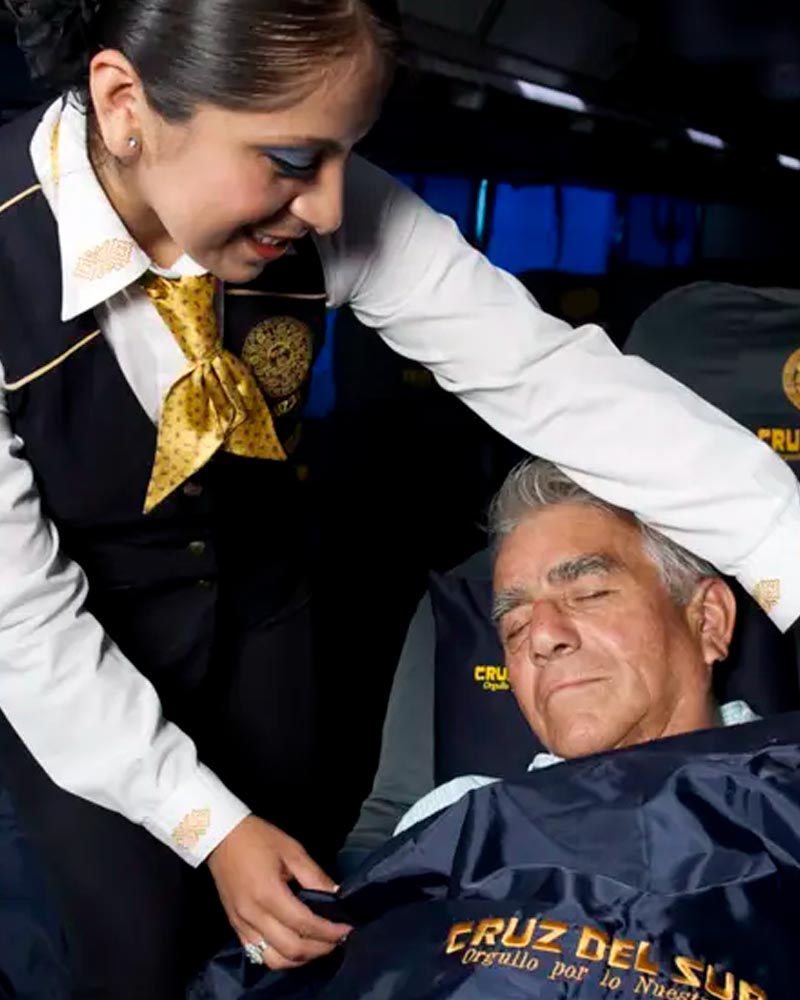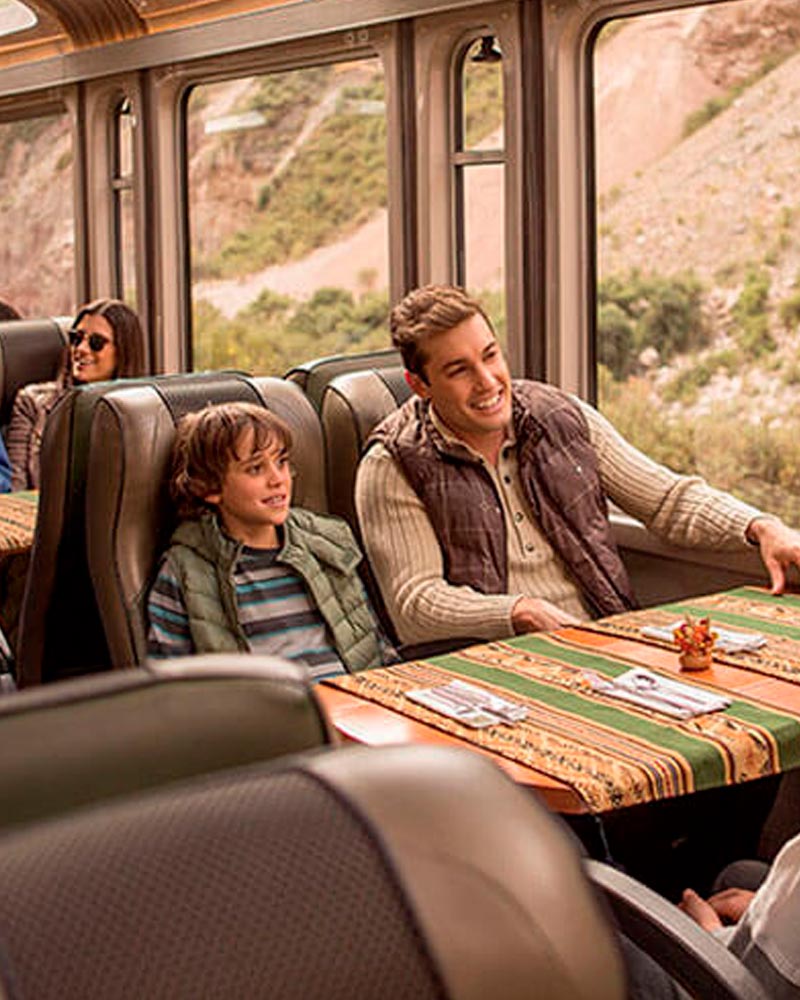 19.- Don't accept free things you don't need
On the airplane, refuse the eye mask, headphones, blanket, and pillow. If you're going to want them, bring your own! This will cut down on a lot of single-use waste. If you don't want to use space for a travel pillow, use clothing in a small travel bag or packing cube.
Only pick up the travel brochures you're really going to need. Or even better, take pictures and leave them in the stand! Refuse flyers and handouts you're offered if they're not necessary. These free things will often break and become trash.
20.- Use energy-efficient devices
Use devices that are rechargeable. If it needs batteries, use rechargeable batteries. Grab a portable solar charger to harness the energy of the sun for small devices!
21.- Leave a place better than you found it
On top of preventing trash buildup in cities and in nature, you can help reverse the damage that's already been done by leaving a place better than you found it. Carry an Adventure Bag with you as you go about your business, and pick up what others have left behind!
22.- Wash your clothes yourself with zero-waste detergent
If you can, stay somewhere that offers a washing machine. Laundromats are convenient, but in Peru, they aren't self-service. You drop off your clothes and pick them up a couple of hours later, dry and folded. Since they use dryers, but you can line-dry at home, it's better to do it at home.
To avoid buying bottles or packages of detergent while you're on the road, bring a zero-waste and travel-friendly alternatives, such as detergent sheets, bars, pods, tablets, or powders (that come in a paper bag). You can also make your own before you leave; there are lots of recipes online.
Also, wash clothes when they're dirty, not after just one use!
23.- Travel with just a carry-on
You can either travel heavy OR travel happy. Not only will packing light make your trip more fun and less stressful, but you'll save money on baggage fees and time in line at the airport. But as far as zero-waste goes, traveling with just a carry-on will reduce resource use (fuel) and lower your flight's already large carbon footprint. That goes for land travel, too!
Pack items that serve multiple purposes. Pack neutral-colored layers of clothing that can be mixed and matched for lots of different climates and situations. Use colorful scarves or other accessories to change it up!
Pro tip: Wear your heaviest items while traveling to cut down your bag's weight (for airline restrictions).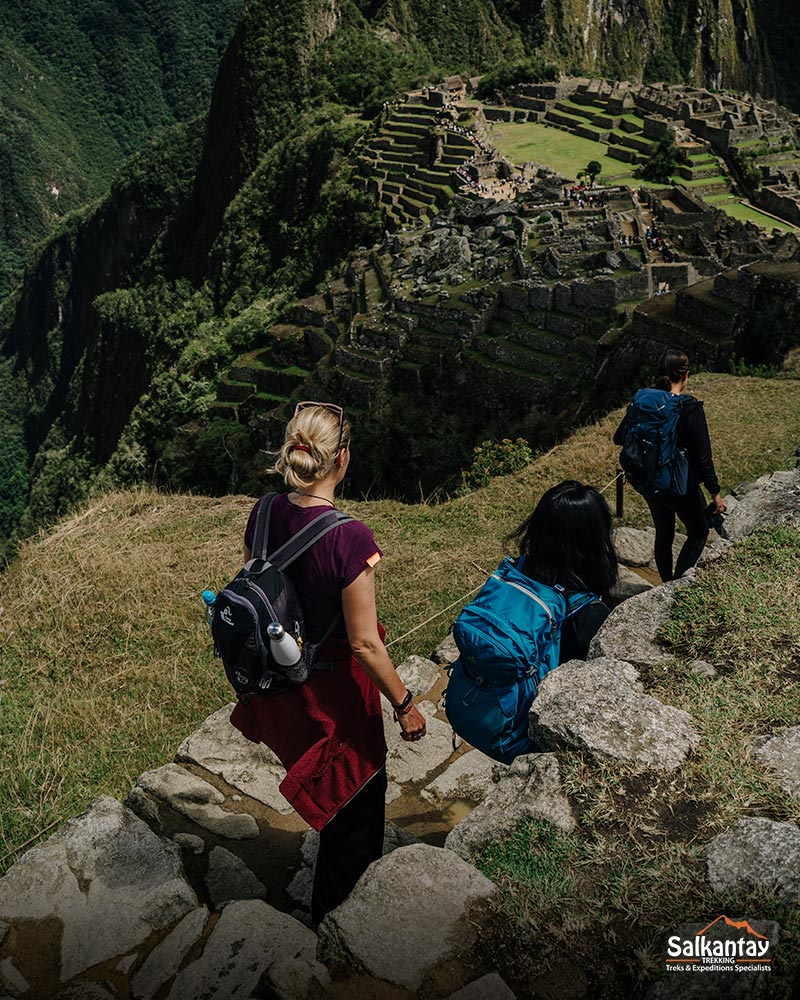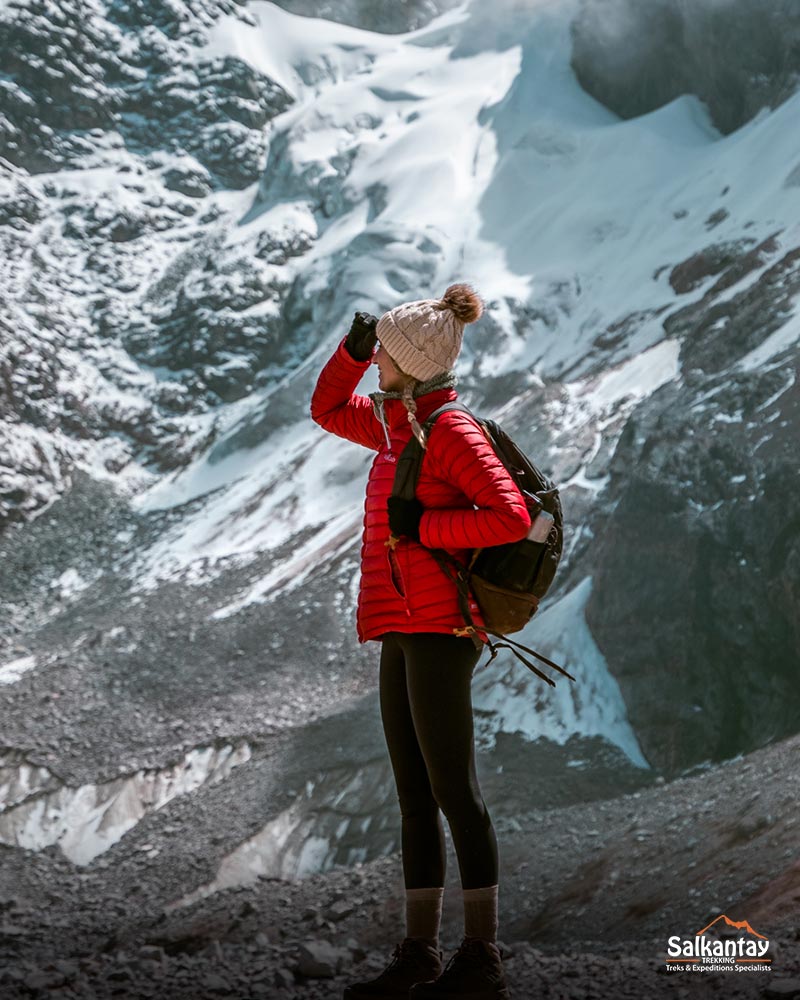 24.- Don't get your sheets changed during your stay
If your lodging offers daily bedding and towel changes, tell them not to worry about it for your room. There's literally no need to change one-day-old sheets…they're still clean! It's a huge waste of resources to wash every single day.
25.- Stay in hostels or AirBNBs with kitchens
Both hostels and AirBNBs are more sustainable than hotels and use less resources. If you don't need privacy, stay in a hostel dorm, the most sustainable of all! This also builds community and allows you to meet other travelers. If you need privacy, book an Airbnb or a private room in the hostel.
In Peru for less, make sure your lodging has a kitchen you can use to make your own food and snacks and to boil your own water, which will reduce a lot of your traveling waste.
26.- Bring a travel towel
Instead of using your accommodation's towel on short stays, use your own travel towel. That will prevent extra washing and resource use. Leave it nicely folded, so they know it's clean. Plus, you'll always be prepared to dip in one of Peru's hot springs or have a shower where one's available.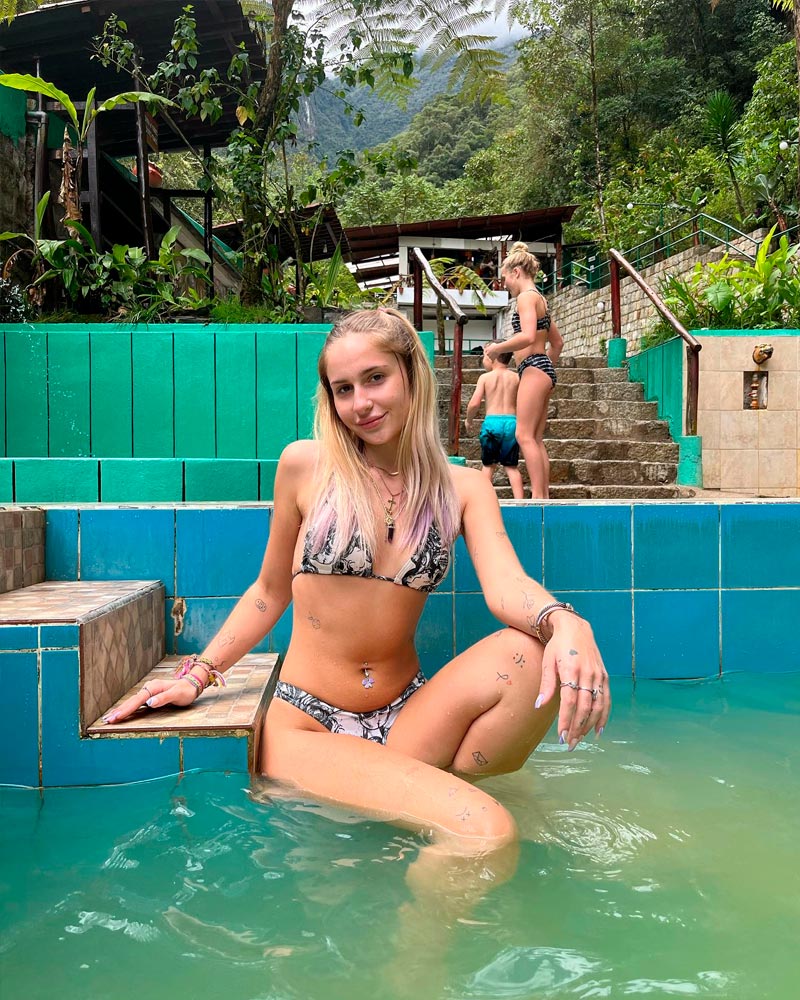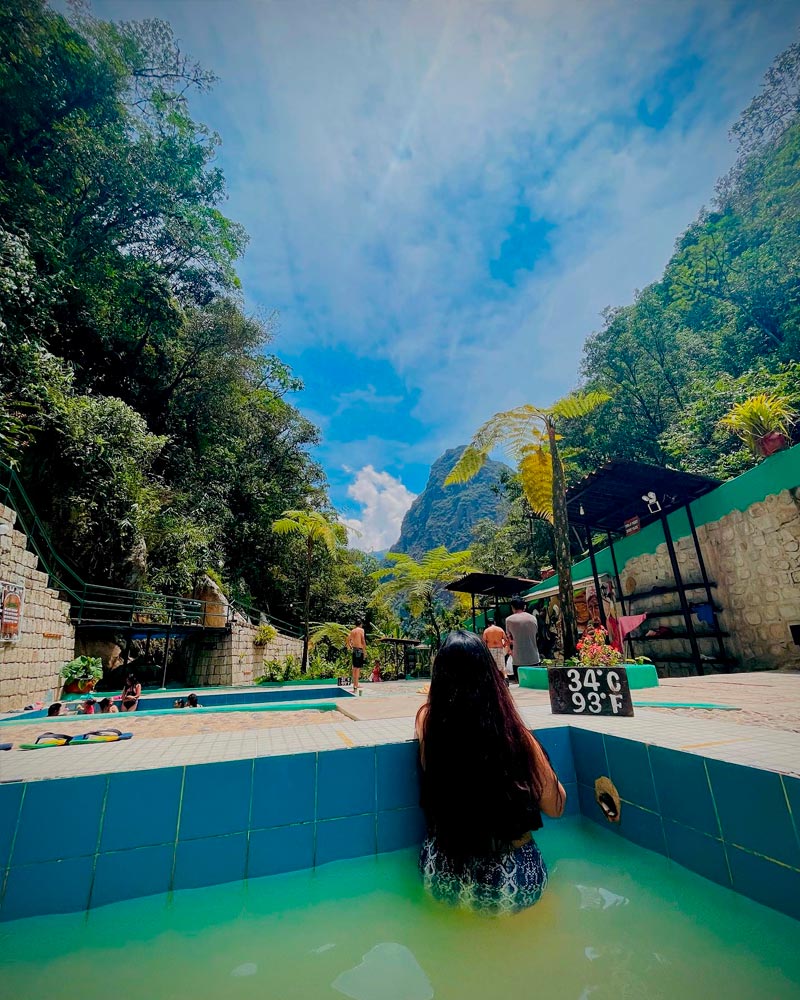 27.- Buy quality souvenirs
Peru is home to some of the world's most talented artisans. Kill two birds with one stone: support the locals by purchasing handmade souvenirs and take home valuable, quality items that will last a lifetime. Many cheap souvenirs become trash shortly after the trip.
28.- Use a raincoat instead of a plastic poncho
In the highlands of Peru, the rainy season is from October/November to March. It rains every single day, hard. Definitely bring your raincoat with you, so you're not caught off guard. You'll be tempted to buy a plastic rain poncho for your own comfort, and that will become a piece of contaminating trash later on.
29.- Try a natural remedy before a pill bottle
Especially in Peru, there are a lot of options (especially herbal teas) to remedy simple ailments that don't involve a plastic pill bottle.
For colds, try tea, lime juice, ginger, garlic, and honey. Buy some fresh eucalyptus leaves, boil them and then breathe in the refreshing steam to clear up the congestion.
For an upset stomach or cramps, make yourself an oregano, muña (Andean mint), coca, chamomile, hierba buena (spearmint), celery, or ginger tea.
For a sunburn, use fresh aloe from the market.
For a hangover, go to the market and ask for a "jugo especial" – special juice. It's a mixture of lots of fruits and superfoods. Also, great for a hangover go eat some ceviche!
For pain, try a hot or cold pack.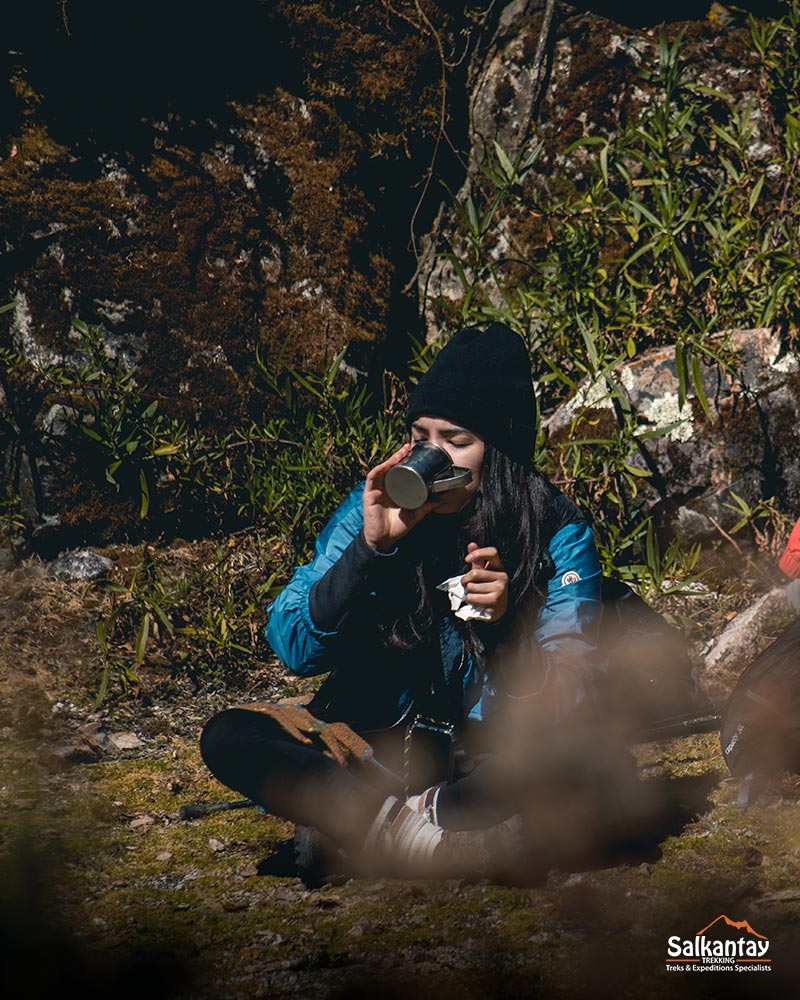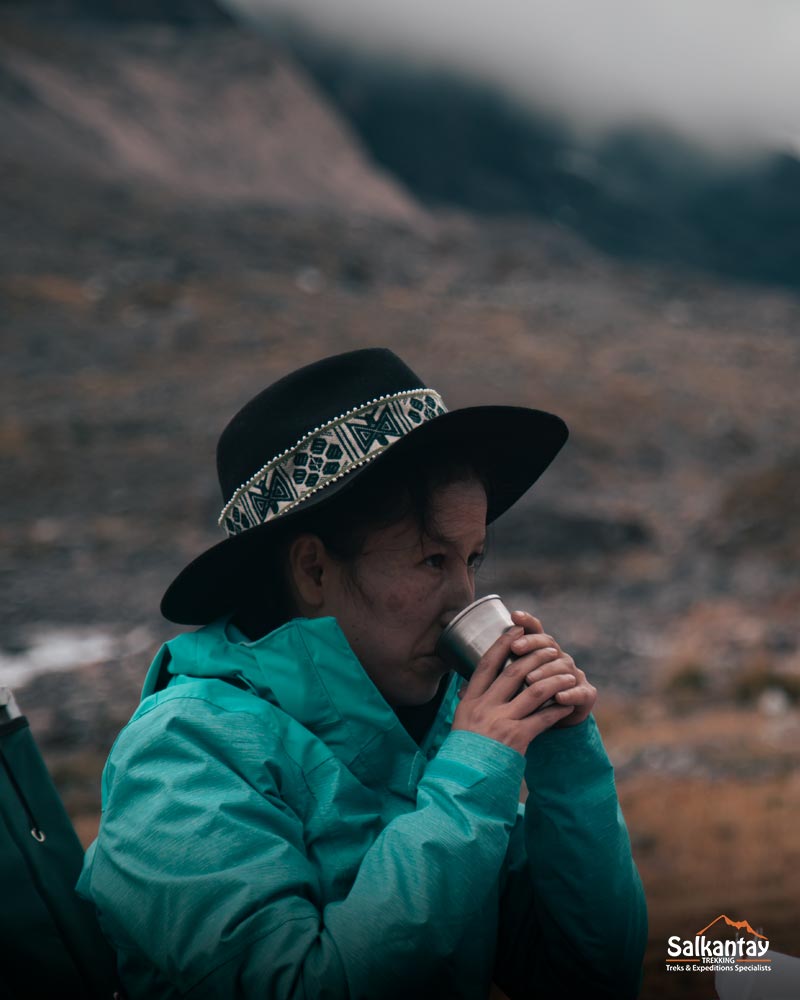 30.- Buy experiences instead of stuff
Buying a lot of stuff will likely lead to trash when that stuff breaks or becomes obsolete. It will make your bags heavier, too, which will increase your resource use as you travel (and make you miserable). Spend your hard-earned money on unforgettable experiences!
Your Turn
Ok, now the ball's in your court! Do any of these tips seem doable to you? Even if you can just start with a few of these, it will be a huge step in the right direction. We don't have to be perfect, but we can all be more conscious of our choices, little by little. Every small effort counts! The Pachamama (Mother Earth) and your fellow humans thank you.
Written by: Bethany Iversen Marrou
---
---