Traditional Cusco tours
BEST SELLER PACKAGE
SKY CAMP + HUMANTAY LAKE +
SALKANTAY PASS 2 Days
Trekking tour operator 100% Travel Guaranteed
2 DAYS
Starting at
$150
or 2 payments of $75
INCLUDED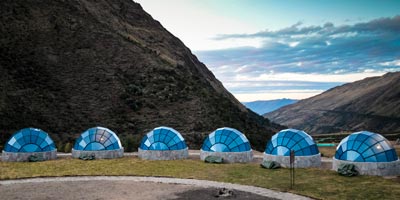 SKY CAMP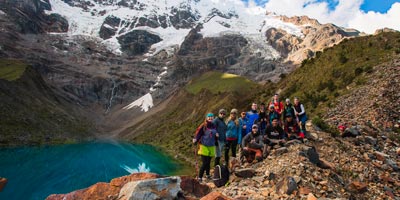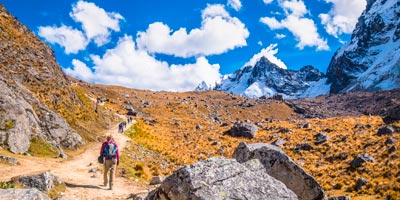 ITINERARY
Day 1: Cusco | Challacancha - Saraypampa – Sky Camp - Humantay Lake.
Day 2: Soraypampa | Sky Camp - Salkantay Pass - Cusco.
RELATED PACKAGES
the best trips in Cusco to vacation
Humantay Lake
TREK
The first stop of the day will be at Mollepata to have breakfast and fill us with the energy we'll need to continue our trip up to Soraypampa at 3920m.a.s.l. Here you will have the opportunity to get to know the Sky Camp which is located in front of the majestic snowy Salkantay and Humantay.
AT A GLANCE
Max group size: 12
1 day trekking
Max altitude - 4200 metres
Join in Humantay
For Adventure Seekers
Machu Picchu Tour
TRADITIONAL
If your time is limited, this program offers a visit to the most important archaeological site in South America – Machu Picchu! In one day, you can visit the main sites of this sanctuary and fill you up with the energy and strength that this place possesses and shared with its admirers.
AT A GLANCE
Max group size: 12
1 day trekking
Max altitude - 2430 metres
Join in Machu Picchu
For Adventure Seekers
City Tour Cusco
TRADITIONAL
Welcome to the imperial, Andean city of Cusco, the cultural capital of Peru! This leisurely half-day tour of this amazing place will help you acclimatize to the high altitude (3399 MASL – 11151 FASL). Cusco has a long history and is the oldest continuously inhabited city in all the Americas!
AT A GLANCE
Max group size: 12
1 day tour
Max altitude - 3700 metres
Join in Cusco
For Adventure Seekers
Sacred Valley of the Incas
TRADITIONAL
In this tour, you will get an opportunity to visit the most important Inca archaeological complexes in the valley, and experience the Andean culture reflected in the art pieces, traditional markets, customs and popular traditions in the towns of Pisac, Ollantaytambo and Chinchero.
AT A GLANCE
Max group size: 12
1 day tour
Max altitude - 3762 metres
Join in Sacred valley
For Adventure Seekers
Rainbow Mountain - Vinicunca
TREK
Surprise yourself with a destination like no other: Rainbow Mountain! Vinicunca Mountain offers you a dream-like landscape with the colors of the rainbow all stacked on top of one another for you to see like a multicolor mantle or a reflection of a rainbow on Earth. Vinicunca can be admired all year-round.
AT A GLANCE
Max group size: 12
1 day trekking
Max altitude - 5000 metres
Join in Rainbow Mountain
For Adventure Seekers
Huchuy Qosqo Trek
TREK
Huchuy Qosqo the Little Cusco is an archeological site north of Cuzco, Peru it was originally an administrative and military center around Pisaq, with many though-provoking constructions in the surrounding vicinity. You may also observe Inca buildings with fine, perfect stonework
AT A GLANCE
Max group size: 12
1 day tour
Max altitude - 4150 metres
Join in Cusco
For Adventure Seekers