If there's anything you need to know about Peru, it's that this country is a natural wonderland. Its biodiversity exceeds that of most other countries in the world. It contains almost all of the earth's landscape types across various elevation levels, inviting a plethora of animal and plant life to thrive across its lands. Thankfully, the government has taken the initiative to protect Peru's most prized and ecologically important spots in the form of national parks in an effort to prevent their deterioration and preserve their pristine beauty for the enjoyment of locals and travelers.
Check out the 10 most visited national parks in Peru!
1.- Historical Sanctuary of Machu Picchu
Of course, this one blows the rest out of the water. If you've heard of any of the protected natural areas on this list, it's probably Machu Picchu! And with good reason. This amazing Inca city was surely a site to see at the height of its glory and had a very advanced organization and engineering for its time, complete with stone aqueducts, anti-seismic buildings, and steep farming terraces lining the slopes. They say it was a luxurious royal estate for the reigning Inca (the emperor) and other nobles, and it was connected to the rest of the Inca Empire by the extensive Inca Trail. 
It was buried in the cloud forest's vegetation for years, hidden away even from the Spanish and familiar only to residents. Now uncovered and protected, it's one of the most impressive archeological sites on the planet, its 600-year-old stone structures perfectly crafted and perched on a mountaintop. It's not only famous in Peru; it gained international acclaim in 2007 when it was declared one of the New 7 Wonders of the World. It mystifies over 1.5 million visitors a year from all corners of the globe! You can get there on a multi-day trek through the Andes or a gorgeous train ride through the countryside.
Hub city:
Cusco / Aguas Calientes
Entrance fee:
152 soles (foreign adults)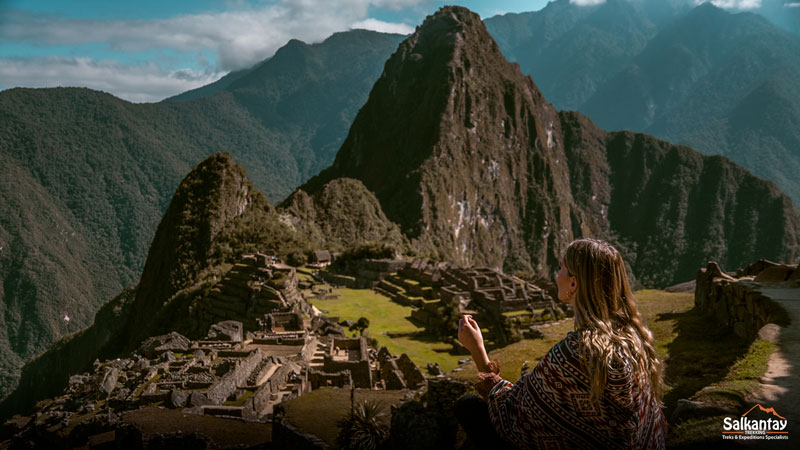 2.- Paracas National Reserve & the Ballestas Islands 
This park is the most scenic portion of Peru's coastal desert, the ancient home of the Paracas culture. It's full of picturesque beaches and red, sandy cliffs overlooking the bright blue Pacific Ocean! In my opinion, the best way to experience it is to rent a bike and ride along the park's shoreline paths, stopping to enjoy each beach alcove, camping each night, and observing wildlife along the way. It's a true wonder of nature and something no adventurer should skip when creating an itinerary for Ica, Peru.
Just off the coast of the town of Paracas are the Ballestas Islands, part of the Guano Islands National Reserve. They're sometimes called the "poor man's Galapagos" because they're home to some of the same strange animals: blue-footed boobies, sea lions, and Humboldt penguins! Peru is one of the most biodiverse countries on the planet, and that's evident especially here in this seaside refuge. Spotting wildlife in their natural habitat is truly a sight to behold!
Hub city:
Ica / Paracas
Entrance fee:
11 soles (each park; foreign adults)
3.- Huascarán National Park
This park in the Cordillera Blanca Mountain Range is a winter wonderland in Peru's central Andes! It's home to the country's highest peak, Huascarán, at 6770 meters (22,200 feet) above sea level, as well as over 400 colorful, glacial lakes. This storybook scene is one for trekkers and other mountaineering adventurers to explore. Within the park is the famous 69 Lake, the Pastoruri Glacier, and the Santa Cruz Trek, called one of the World's Top 20 Treks by National Geographic. Nearby, in Huayhuash National Park, is the longer and more difficult Huayhuash Circuit, another of the world's best.
The dramatic landscapes you'll find here are often compared to the high-altitude treks of the Himalayas. Thankfully, this national park is less crowded and more accessible than many of the world's similar mountainous destinations. This paradise's flora and fauna are incredibly varied and impressive, especially when paired with the rivers, snow-capped mountains, and dramatic landscapes. Huascarán is a great place for rock or ice climbing, skiing, mountain biking, hiking, and camping or hanging out with fellow travelers in Peru's hiking capital, Huaraz!
Hub city:
Huaraz
Entrance fee:
30 soles for 1 day, 60 soles for 2-3 days, 150 soles for 4+ days (foreign adults)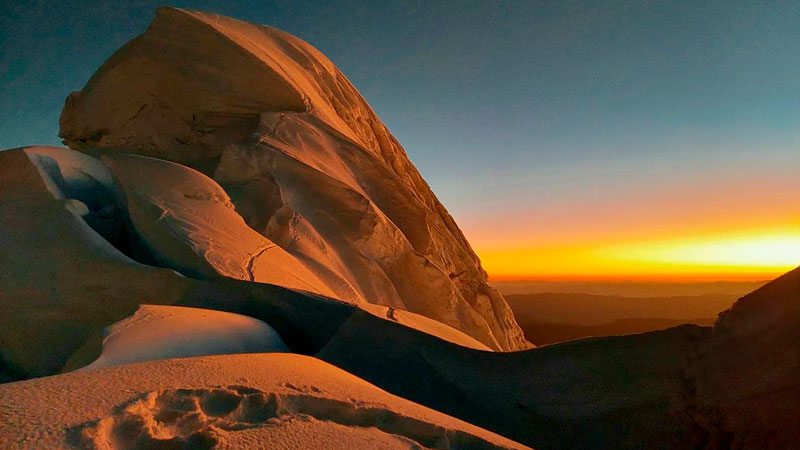 4.- Titicaca National Reserve
Lake Titicaca in Peru's high-altitude border city with Bolivia, Puno, is famed for being the highest navigable lake in the world. And the lake is about the size of the whole country of Croatia! Titicaca is also the legendary birthplace of the Sun God, Viracocha, who later sent Manco Capac to Cusco to found the Inca culture. It's a piece of living history, blending Inca and Spanish colonial history with today's surviving Aymara and Quechua populations. Within the waters are several small and large islands, home to the lake's culturally rich, unique, and traditional communities. 
There is a lot to see and do here: an authentic homestay with a local family, hiking and biking, luxury retreats, horseback riding, sailing, archeological sites, local cuisine, and island tours to observe the way of life of Titicaca's people. The Uros Islands, for example, aren't actually islands at all. They're floating platforms built of reeds by their inhabitants, and the people also use boats made of these reeds to move around the lake. Two of the other most popular islands to visit are Taquile and Amantaní, known for their beautiful weaving techniques and rustic, traditional lifestyle.
Hub city:
Puno
Entrance fee:
Free (but the entrance to the lake is only with authorized tour operators)
5.- Historical Sanctuary of the Pampa of Ayacucho
Also known as the "Pampa de la Quinua" and considered a UNESCO World Heritage Center, this plateau was the site of the Battle of Ayacucho on December 9, 1824, arguably Peru's most important. It was the last stand against Spanish conquerors, the moment when Peru's independence, and much of Latin America's, was consolidated once and for all, practically ending the Spanish American Wars of Independence. The Spaniards were confronted in Ayacucho by Simón Bolívar's multiethnic army; they took a stand and won, capturing the viceroy even though they had fewer soldiers and weapons.
On the site, there's a commemorative obelisk with a museum inside, and visitors can climb to the top for a panoramic view of the surroundings. On top of being a highly important historical site of Peru's patriotism and triumph, the park is also a nature reserve. It's an Andean valley, dry woodland, and high plain (or altiplano) full of native queuña trees that are ecologically important to the region. The area is biologically diverse, providing a habitat for various species of local vegetation and wildlife. The area can be explored alone or with a guided tour, on foot or on horseback.
Hub city:
Ayacucho / Quinua
Entrance fee:
Free for the park (extra cost to go into the obelisk and museum)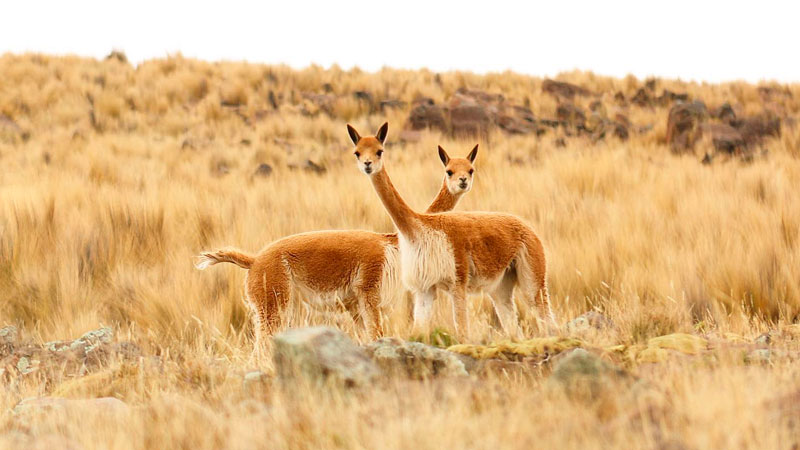 6.- Tingo María National Park
This national park is a center of impressive biodiversity, protecting a huge variety of Amazonian wildlife and plant life! It's in north-central Peru in the country's most diverse highland jungles. The park is home to Peru's national bird, the red-headed cock of the rock, as well as ocelots, parrots, coatis, bats, butterflies, spider monkeys, capybaras, otters, lizards, jaguars, and so much more. The dense forest consumes you and transports you into the wild, natural world! During your time in the park, the sounds of rugged nature and its inhabitants accompany you, along with the gentle sound of water flowing in its rivers. 
In the park, you can visit caves, turquoise lakes, waterfalls, hiking trails, a suspension bridge, and a butterfly and orchid garden, see interesting rock formations, do some bird watching and participate in community tourism. The area's mountain range is called Sleeping Beauty because of its profile resembling a resting woman. You can see the outline from the city of Tingo María! This tropical paradise tucked away in inland Peru is definitely worth visiting.
Hub city:
Huánuco / Tingo María
Entrance fee:
30 soles (foreign adults)
7.- Lachay National Reserve
The Lomas de Lachay are an area of charming coastal hills to the north of the capital city of Lima. The natural surroundings are protected as they house over 60 native bird species, coastal foxes, bats, mice, wildcats, rabbits, and river fish. Its proximity to the ocean causes fog to hang over the green hills at certain times of year, creating a mystically enchanting, humid environment for visitors to enjoy. This unique microclimate fosters a thriving dwarf forest of local, water-trapping vegetation that springs to life! Surprisingly, it's actually right next to the Peruvian desert, but with such a distinct landscape. 
There are 4 established hiking circuits between 20 minutes and 3 hours long in the park to amplify the experience and take you to and through the best dreamy landscapes it has to offer! Hikers can see the hills, the ocean and the desert from its highest points. Within the park, you can camp, visit caves with ancient paintings, do a guided tour or go birding! The best months to visit are between July and November when the clouds roll in, turning the entire park into a lush wonderland as far as the eye can see! The rest of the year, the landscape is dry and more neutral.
Hub city:
Lima / Huaral
Entrance fee:
30 soles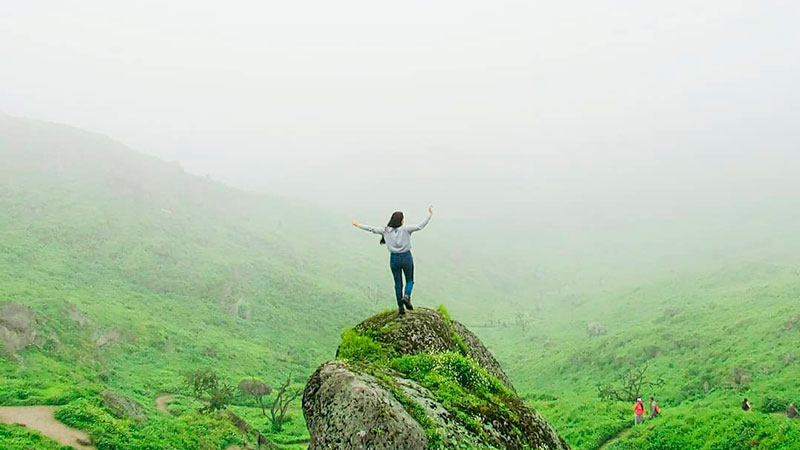 8.- Tambopata National Reserve
This humongous natural reserve near the southern Peru / Brasil border is among Peru's best representations of the Amazonian environment, like something taken straight out of The Jungle Book! It's one of our planet's most concentrated centers of biodiversity, hosting 1000+ butterfly species, 600+ bird species, 180+ fish species, 150+ mammal species, 100+ amphibian species, 100+ reptile species and 1200+ plant species. Tambopata is one of only a few well-preserved rainforest areas left on earth.
There are lots of ways to experience the rainforest in Tambopata. Find an Amazon River cruise, do day or night hiking, stay in a jungle lodge or try a canopy walk on suspension bridges high in the trees, for example. Hopefully, you'll be able to spot monkeys, jaguars, ocelots, pink dolphins, butterflies, opossums, otters, caimans, parrots, toucans, macaws, owls, sloths, capybaras and lots of other native creatures. The landscape is just as varied, boasting bamboo groves, Amazonian forests, palm swamps, wetlands and the horseshoe-shaped oxbow lakes. There are still some tribal communities who live in the reserve, and some invite visitors in for a cultural experience to learn about their way of life.
Hub city:
Cusco / Puerto Maldonado
Entrance fee:
30 soles
9.- Wildlife Refuge the Pantanos de Villa
This is the only nature reserve of the list that's situated inside a large city – the capital of Lima! These wetlands on the edge of the Pacific have both freshwater lakes and saltwater lagoons. They provide a resting place for migratory birds on their way from Canada to Patagonia as well as a home for stationary birds (over 200 species in total), fish, amphibians, insects, small mammals, and wetland plants! The marsh is a welcome oasis within the Atacama Desert that covers the southern Peruvian coast.
Within the refuge, there are 3 walking trails to stroll along the shores of the park's lakes, as well as a boat tour to experience the surroundings from a more intimate perspective. It's a hidden gem of nature tucked away in the concrete jungle that Lima has become, an appreciated escape back to our natural roots of coexisting with the earth and observing as life happens around us.
Hub city:
Lima
Entrance fee:
20 soles (foreign adults)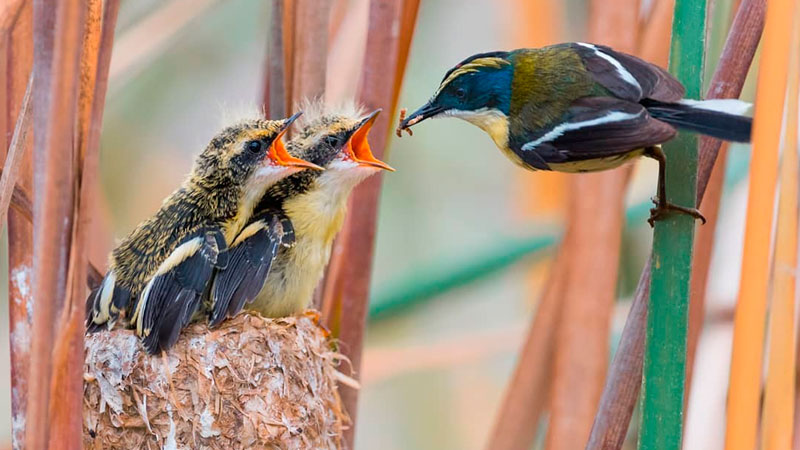 10.- National Sanctuary of Huayllay
This ancient rock forest on central Peru's highland plateau is a UNESCO World Heritage Site and has superb and unique natural beauty. The area's stone formations are from various epochs of history, crafted sequentially by lava flows from nearby volcanoes throughout the years! The park of Huayllay also has a swamp, and the area today is home to several highland species, including the Andean deer, vicuña, vizcacha, wildcat, Andean fox and native birds.
There are hiking trails to walk along, observing and exploring the bizarre and surprising shapes of the stones. You'll find some look like people, some like animals and some like shapes you just can't compare to anything. Within the parks, there are also many impressive cave paintings left by Peruvian ancestors! The landscape can also be explored by camping, biking, horseback riding, fishing, birding, rock climbing, photography, taking a guided tour or simply observing the surroundings! There are natural, medicinal hot springs both within the park (Yanatuto) and outside of it (La Calera) to relax in as you enjoy the scenery, too.
Hub city:
Cerro de
Pasco / Huayllay
Entrance fee:
2 soles (adults)
In Conclusion
Peru has so much to offer, both to residents and foreign visitors! Apart from the natural beauty, wildlife and adventure, this country is the perfect place to create a romantic getaway in the mountains, have a seaside retreat, try glamping, eat some of the best food in the world, walk through history and learn about a new and interesting culture. We hope to see you here soon during your South American experience!
Written by: Bethany Iversen Marrou
---
---