Trekking the 700-year-old Inca Trail to Machu Picchu is undoubtedly one of the top travel experiences in the world, and plenty of organizations, magazines, and travel blogs have said it over and over again. Just to name a few:
It's one of Cusco's many UNESCO World Heritage sites.
It won the TripAdvisor Travellers' Choice Award in 2019, given to the top 1% of attractions.
TripAdvisor also named it the #6 multi-day tour in the world and the #5 experience in South America.
Its destination (Machu Picchu) is one of the 7 Wonders of the Modern World and was named as the World's Leading Tourist Destination at the 2021 World Travel Awards.
Lonely Planet highlights it as the #3 hike on the planet.
CNN puts it within the top 20 hikes in the world.
National Geographic places it among the best treks in South America.
Rull Bull names it one of the best multi-day treks in the world and the very best on the continent.
CNBC puts it down as the best travel experience in South America.
In TIME magazine, it was stated that this is "perhaps the world's greatest hike."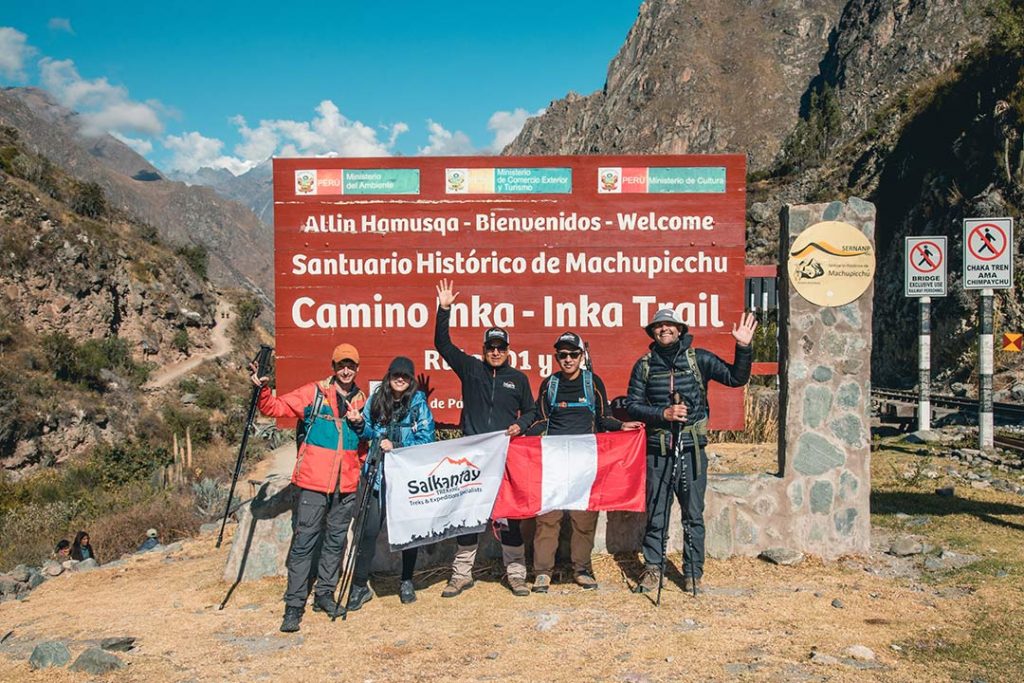 But why? What makes this specific hike so special and different?
I think it has a lot to do with the environment in which it finds itself. The Inca Trail is a one-of-a-kind ancestral trail bathed in history, but it doesn't stand alone in its wonder. It's one amazing part of the colorful, mystic culture of the Peruvian Andes. At the World Travel Awards in 2021, Peru was awarded as the World's Top Gastronomic AND Cultural Destination. On the whole planet, this is the best of the best! This country is truly a travel goldmine seemingly designed to incite wanderlust.
There's something still wild and disconnected about these peaks and valleys that draws in travelers from around the world and connects them to something they never knew existed. Being here among the sights and sounds of savage nature and ancient history helps each visitor understand more about themselves and the world around them.
Visiting the Inca Trail isn't a one-and-done situation. There are SO many other life-changing things to see and do in the region of Cusco, whether you're into food, history, art, adventure sports, or just relaxing.
Here's why you need to book your Inca Trail hike right now!
The Inca Trail is the only hike to Machu Picchu that lets you walk into the grand citadel from its original entrance – the Sun Gate or Inti Punku – from which your first view of the city is a panorama from above. That, in itself, makes it a hard option to beat, but trekking the Inca Trail isn't just about arriving at Machu Picchu! There's beauty in the journey, my friends, and lots of it! Here's what's in store: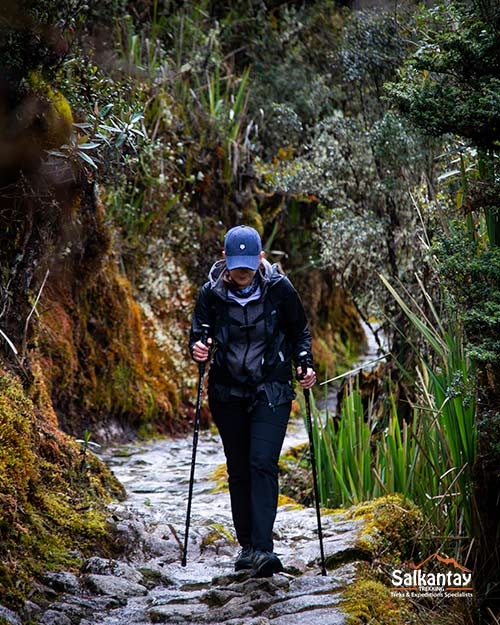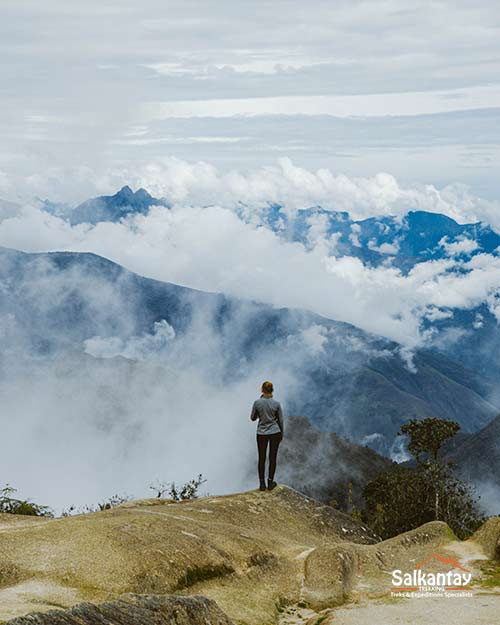 A Plethora of Other Inca Archeological Sites
On top of the excitement of hiking into one of the 7 Wonders of the Modern World, you'll be surprised to find that all along the path leading up to it, there are more than a handful of other important ruins to appreciate from the time of the Incas. And the best part: these ruins are ONLY accessible by foot. They'll connect you to the past one after the other and impress you with their constructive precision! Here's the low-down on each of them:
Canabamba – a control point.
Willka Raqay – a control point.
Llactapata – "high place," a ceremonial, administrative, agricultural, and urban center and cemetery.
Phuyupatamarka – "town in the clouds," an administrative and urban center.
Runkurakay – administrative and food storage center and rest station for messengers.
Sayacmarca – "inaccessible place," a village and a sacred place dedicated to the mountains.
Intipata – "sun place," an agricultural center.
Wiñay Wayna – "forever young," a rest point for visitors or a ceremonial center.
Chachabamba – a site dedicated to water.
Choquesuysuy – a site dedicated to agriculture.
Inti Punku / Sun Gate – checkpoint and entrance to Machu Picchu, used for ceremonies during the summer solstice in December and dedicated to Inti, the Sun God.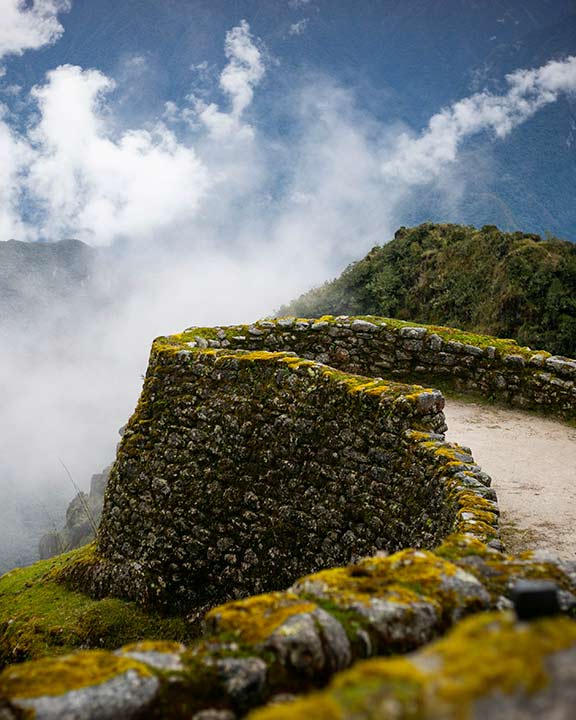 Dramatically Diverse and Breathtaking Landscapes
The modern Inca Trail Trek is in a special part of the Andes called the cloud forest – the place where the cloud level and the highland forests collide into one mysterious landscape that looks like something out of an M. Night Shyamalan movie.
You'll have 360 views of lush jungle ecosystems, green valleys and their rivers, stony peaks towering over, and far-off snowcaps! I'm almost sure you've never seen anything quite like it before in your life. And let's not forget the wide-open skies in daytime and unbeatable views of the Milky Way and southern constellations every night as you camp!
You'll get a taste of the life of those who lived in these lands centuries ago – both in Inca and pre-Inca times. You'll be able to appreciate what their daily life may have been like and the things they coexisted with and drew strength and intelligence from: the mountains and the stars, two things we will never truly understand in their entirety. Without the distractions of modern life and technology, you'll be able to experience the overwhelming presence of your surroundings with all 5 senses!
A 700-Year-Old Stone Path through Back-Breaking Territory
In the middle of the Peruvian wilderness, it's something truly impressive to see an obviously well-designed road slicing its way through the untamed surroundings. People like you and me triumphed over this remote landscape to connect an empire 6 countries wide! It was used for safe and quick transportation, ceremonial and military purposes and communication from one extreme to the other thanks to chaskis, the messengers of the Incas.
If that doesn't leave you motivated and recharged, I'm not sure what will. Of course, it also makes for a picturesque mountain scene, forming beautiful lines to bring order to the chaos. To this day, it's been preserved for its historical significance and our enjoyment, so I hope you feel the heartbeat of the past with each step you take.
Flora and Fauna
To name a few, the Inca Trail is home to giant hummingbirds, Peru's national bird (the cock of the rock), frogs, butterflies, ducks, deer, snakes, pumas, river otters, condors, llamas and alpacas, as well as the adorable spectacled bear of the Andes. Each coexists with hikers, sharing their delightful sounds and jaunts. It's rare to be put in a dangerous situation by any of them during your hike.
And creating their perfect environment, you'll see colorful orchids, begonias and carnations plus molles, cedars, ferns, puyas, qeuñas, and other bushy jungle trees and exuberant, leafy plants setting the scene for a dynamic examination of life itself.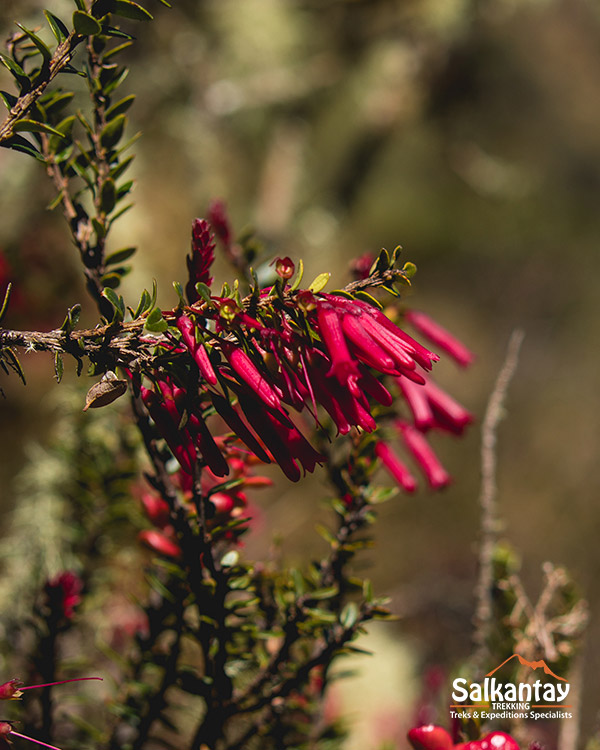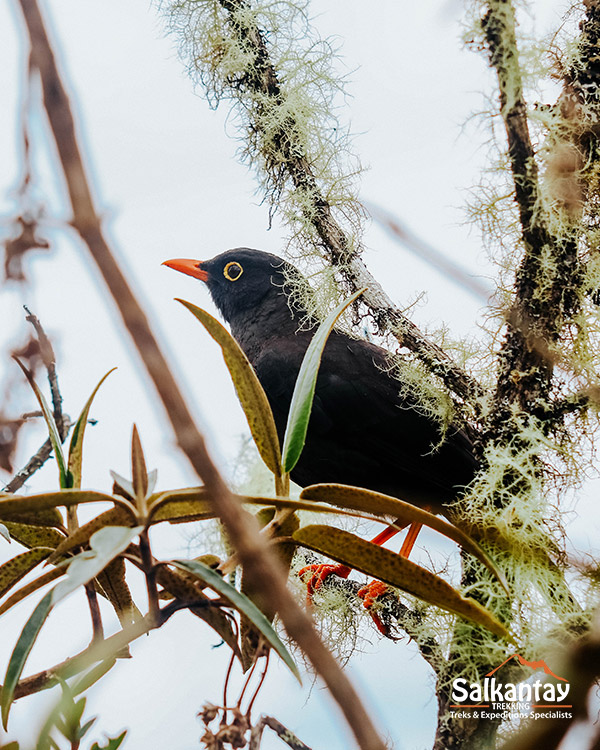 So…
Are you convinced that this is a must-see? Have you added it to your shortlist of destinations already? Great! I'm excited for you. Take a look at my Complete Hiker's Handbook for Peru's Inca Trail to help you prepare for this once-in-a-lifetime experience.
P.S. – Another important reason why you need to book your Inca Trail hike right now is that only 500 spots per day are available, including the guides, porters and cooks that travel with hikers (leaving only 200 tourist spots).
Reservations usually have to be made 6 months in advance, even up to a year, due to the high demand for this astonishing trek. So don't forget to book a tour as soon as possible before the spots are all filled up!
Written by: Bethany Iversen Marrou
---
---
You might also like
---