One of the places to visit that appears on most people's bucket list is Machu Picchu. It's one of the New Seven Wonders of the World and is a truly spectacular location. As soon as you step foot inside and look out over the ancient citadel, you get goosebumps as you feel and wonder what it was like to live here all those hundreds of years ago.
You see lines of terraces, fantastic architecture, and stunning green hills all around you. Just how did they construct something so grand on the side of a mountain? In addition, you see Huayna Picchu looking over the site, and then Machu Picchu Mountain, the other side heading up adjacent to the path to the sun gate.
If you're looking to make your trip to the fortress a little more special, you can opt to hike one of these extra mountains. There is an additional cost, and you'll have to ask yourself if you have the energy, especially after a trek. But, if you decide to do one, you'll be really pleased you did.
In this article, we're going to take a closer look at the features of both mountains so you can compare and decide which is best for you. We'll also look a little more into the facts behind each one and what you need to be prepared for the extra hike.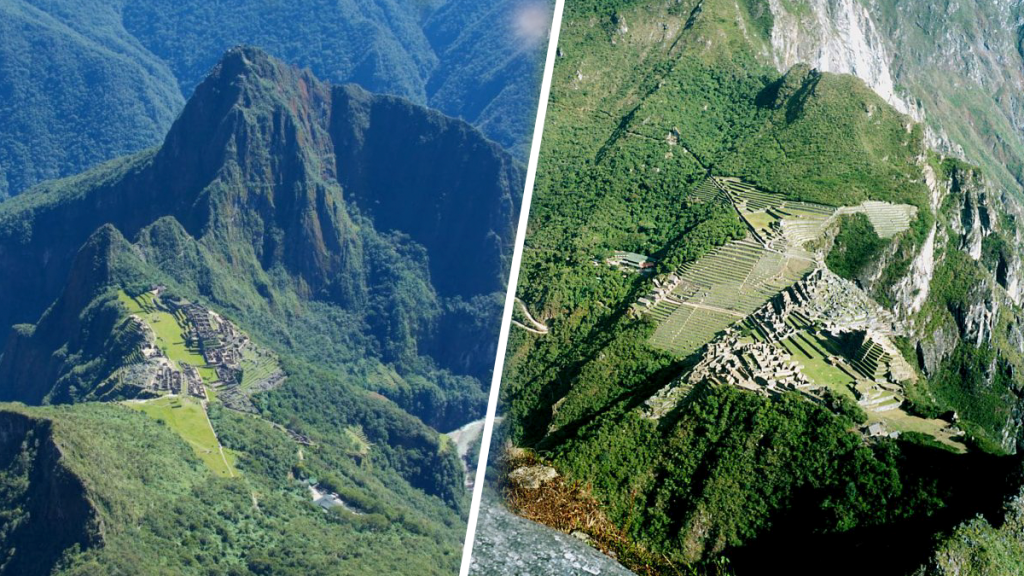 Why Hike an Extra Mountain at Machu Picchu?
Let's start by answering this question that so many people have. They want to know if it's really worth it to exert yourself even more physically. We would say it's more than worth the effort, and here's why.
You get a fantastic view across the whole archeological site as well as the surrounding beautiful hills and valleys.
It gives you an extra sense of achievement and will be something to remember for a lifetime.
You'll likely only visit Machu Picchu once, maybe twice, in your life, so why not make the most of it?
You get to see parts of the citadel you wouldn't see otherwise.
There are some fantastic photo opportunities on top of the mountains.
Huayna Picchu Info
We'll begin with Huayna Picchu, the most sought after of the two mountains; perhaps because you get to hike the iconic mountain that sits behind the archaeological site and that you see in all the 'postcard' shots. Its name means 'young mountain' and is one of the most raved about short hikes in the world.
The narrow trail to get the top can put some people off if they're afraid of heights. It's a typical style path of the Incas. If you suffer from vertigo, it may be best to skip this one.
At the top there's a small archaeological site called the Temple of the Moon. Hiking Huayna Picchu is the only chance you'll get to see this. You need to book tickets often months in advance to guarantee a spot for this.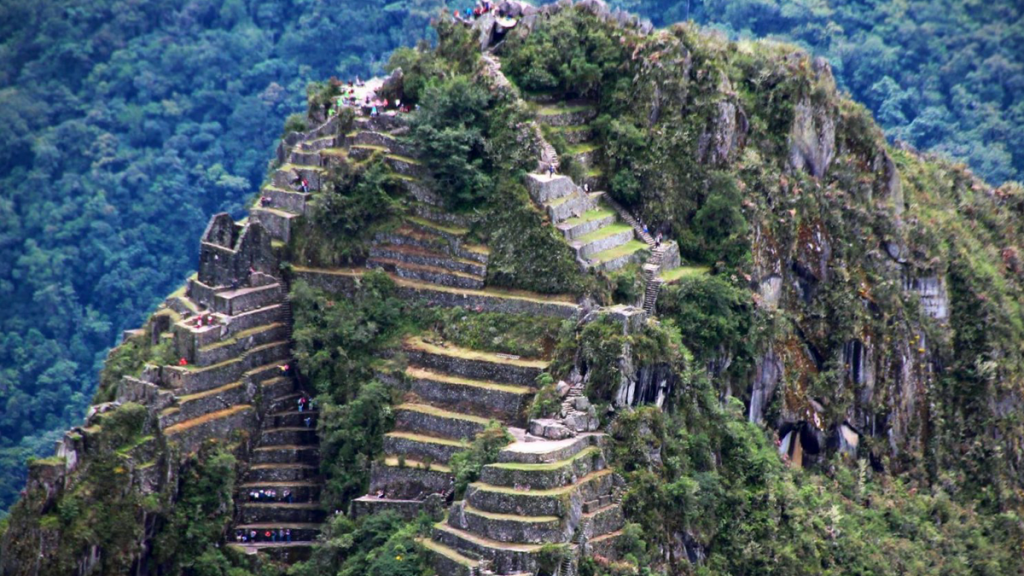 Huayna Picchu Facts
Now you know a little more about the mountain in general, let's delve into the facts so you can compare it to Machu Picchu Mountain.
The altitude of the mountain is 2,720 masl.
The distance is 2km of steep and narrow paths.
It's only for hikers 12 years and over.
It's located to the north of the Inca citadel.
The trail can seem a little scary and daunting due to steep climbs and the need to use ropes and bridges to cross some parts.
You'll have to pass through the Sector de las Huayranas (Sacred Rock) to get to the entrance to the hike where you show your ticket.
Only 400 tickets are available each day.
The hike is relatively high in difficulty due to the steepness, many steps, and sheer drop to the side.
The walk up and down is around two and a half hours.
You can see the archaeological sites of Andenería and the Temple of the Moon.
Huayna Picchu Pros
The pros of walking up Huayna Picchu include the fact you get a spectacular and unique view over Machu Picchu's site and get to hike one of the most popular short walks in the world.
Huayna Picchu Cons
There aren't really any cons except the fact that it's very steep and may cause feelings of vertigo, especially if you're susceptible to feeling that way.
Machu Picchu Mountain Info
The second optional hike at the site is Machu Picchu Mountain. You don't see this one as often as Huayna Picchu in photos, but it's where a lot of the iconic photos are taken from, making it an excellent spot to get a great shot from.
The ascent to this mountain is far less steep and the road isn't as scary as that of Huayna Picchu. The name means 'old mountain,' and it's in the foothills of this one that the ancient Inca city was built.
You don't even need to make it to the top to get a stunning view, and it's easy enough for the young and the old to enjoy. There are usually tickets to this mountain available up to just a few days before your booked date,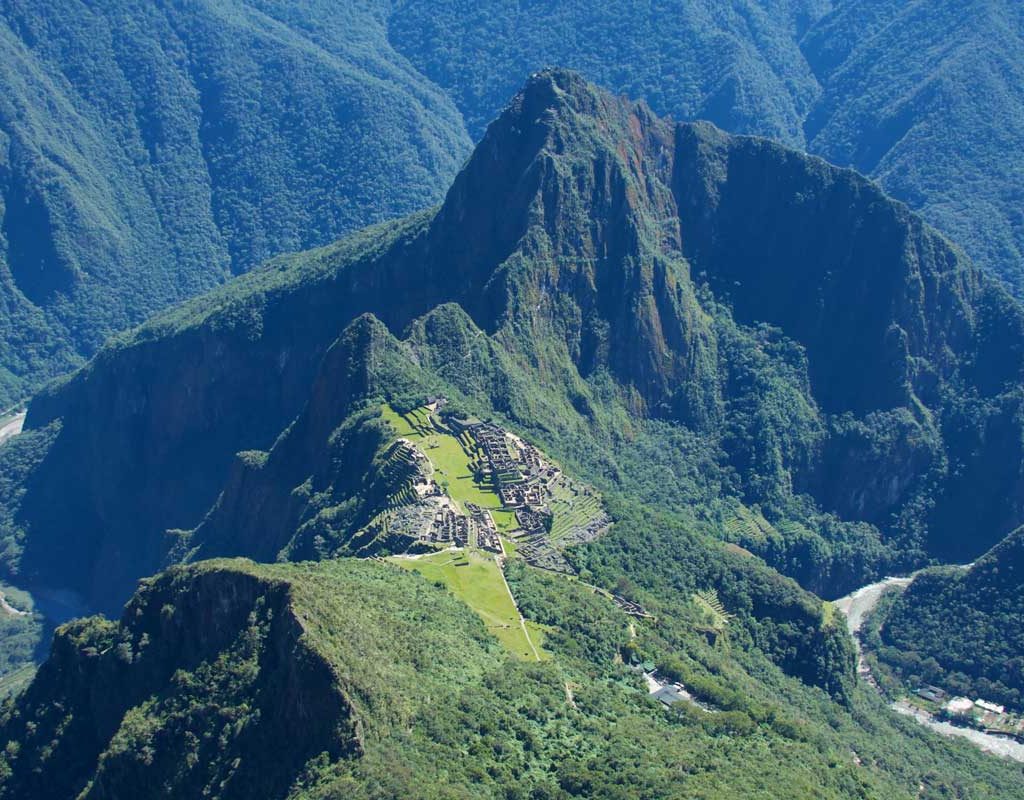 Machu Picchu Mountain Facts
Now let's sum up the facts of this one to see how it compares to Huayna Picchu.
The maximum altitude you reach on this hike is 3,082 masl.
The distance is 2km but not too steep.
This hike is suitable for all age groups.
This mountain sits opposite Huayna Picchu.
From the Machu Picchu complex, you'll need to head to the Guardian's House, take the detour and follow the signs to the entrance.
There's a lot of vegetation along the way, and the path is steady, providing for an enjoyable walk.
There are 800 spaces available each day.
The hike is about a three and a half hour round trip.
The level of difficulty is moderate.
Machu Picchu Mountain Pros
The advantages of this hike are mainly the terrain and steepness. It's a steady climb and easier on your body at the altitude.
Machu Picchu Mountain Cons
The main negative aspect is that there are no archaeological sites to see at the top.
Comparison Table
Use the following table to quickly and easily compare the two mountains.
| | | |
| --- | --- | --- |
| Comparison | Huayna Picchu | Machu Picchu Mountain |
| Altitude | 2,720 masl | 3,082 masl |
| Difficulty | Difficult | Medium |
| Distance | 2 km | 2 km |
| Duration | 2.5-hour hike up and down | 3.5-hour hike up and down |
| Age Limit | 12 years and over | No age limit |
| Trail | Steep, narrow, not good for vertigo | A steady climb |
| Spaces Available | 400 per day | 800 per day |
| What to See/Do at the Top | Fantastic view/Temple of the Moon/Andenería | Classic view of Machu Picchu/No ruins |
What to Take
To make sure you enjoy the hike as much as possible, make sure to take the following in your day pack or wear it on your body.
Sunglasses/sun hat
Sunscreen (at least factor 50)
Bug spray
Long sleeves and pants (to protect from the bugs. Thin layers are a good idea)
Rain poncho/jacket (just in case)
Plenty of water – you'll get very hot walking uphill for so long and are close to the sun, meaning you'll get dehydrated easily.
Entrance ticket (you can't climb without this)
Passport (also necessary)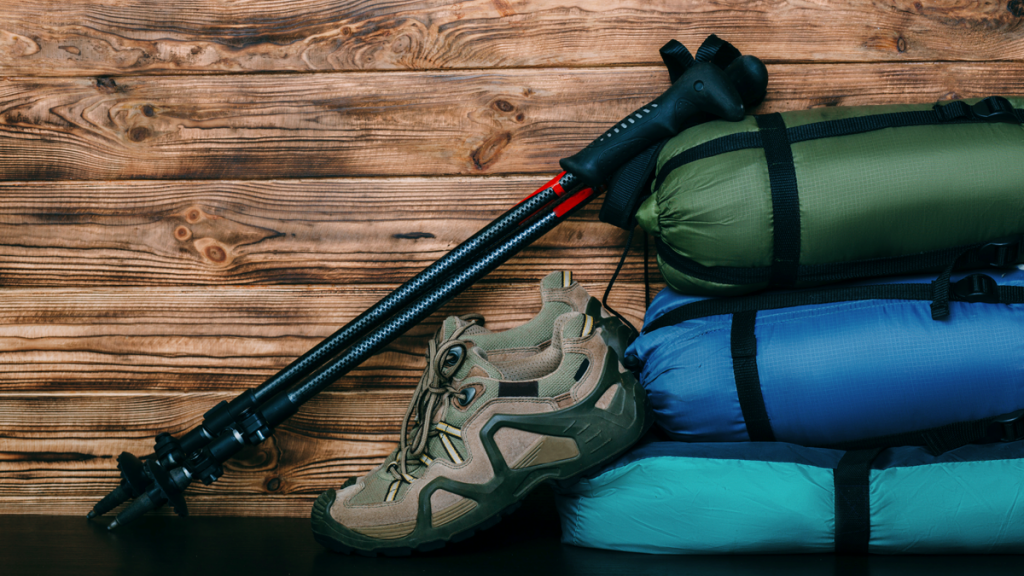 FAQs About Huayna Picchu and Machu Picchu Mountain
Finally, we've gathered a few of the most common questions regarding the two mountains to help you out and answer some of the queries you might have.
How much does it cost to hike an extra mountain?
Both mountains cost the same in addition to the normal Machu Picchu entrance. You can check the latest prices here.
Which is the best mountain to climb?
This all depends on your personal preferences. If you're with a family and are looking for a more leisurely hike, go for Machu Picchu Mountain. If you want a challenge and to see some more ruins, opt for Huayna Picchu. Both offer great views.
How far in advance do I need to buy a ticket?
If you wish to hike Huayna Picchu, you should purchase the ticket at least a couple of months beforehand, especially between May to October. If you choose Machu Picchu Mountain, you can find availability within a few days of your date.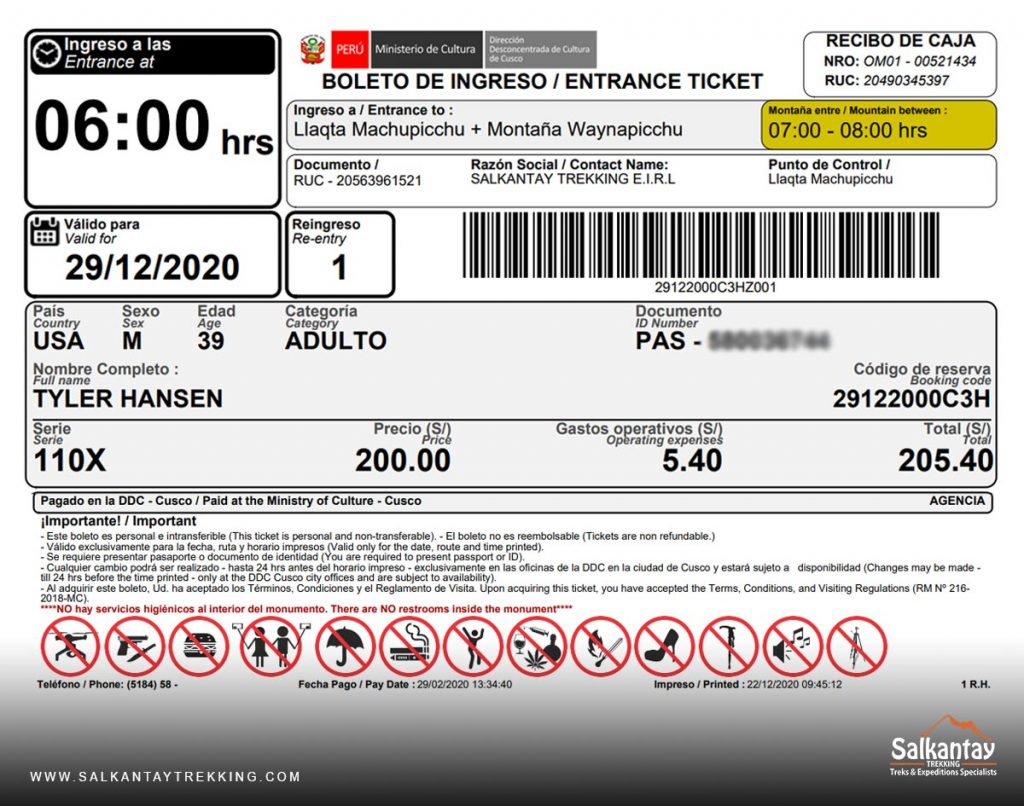 Does the ticket include the entrance to Machu Picchu archaeological complex?
Yes, tickets for either mountain include the entrance to the rest of Machu Picchu complex. You can also hike to Inti Punku for no extra cost.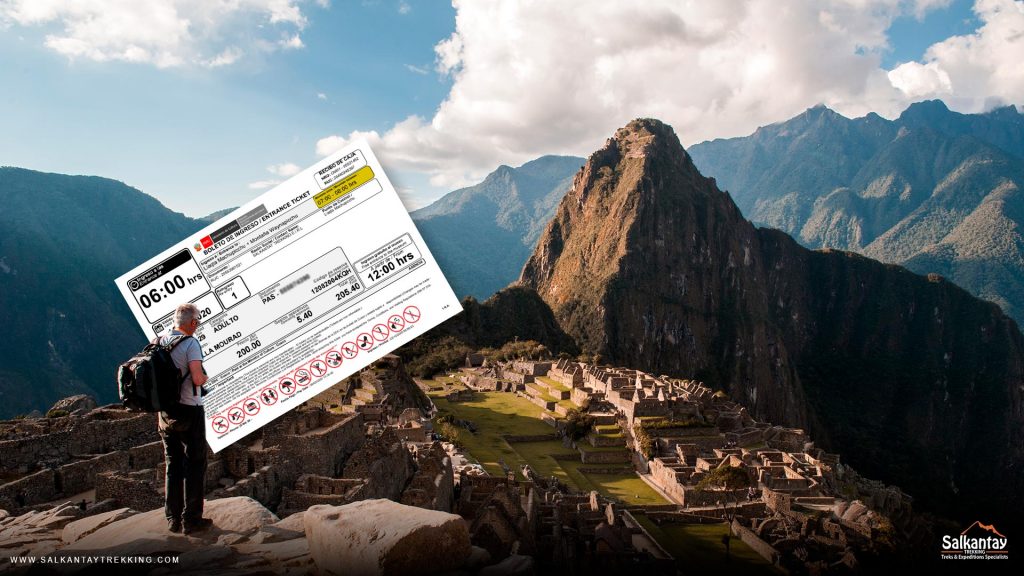 Can children do the hikes?
Children can hike up to Machu Picchu Mountain as the path is relatively easy, but only those over 12 years of age can hike Huayna Picchu.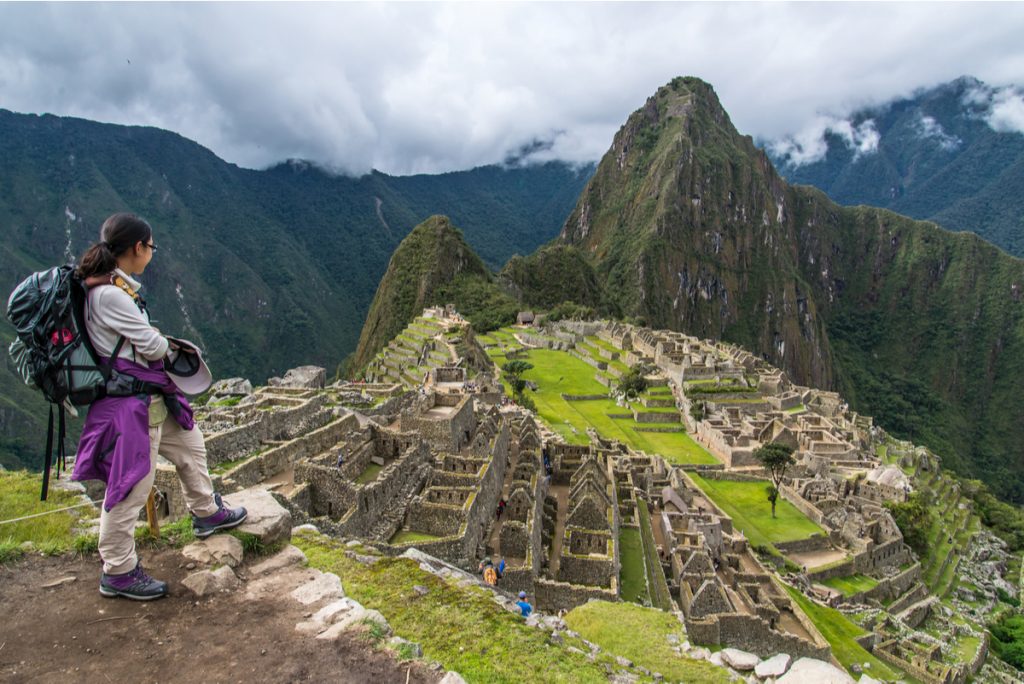 Are the hikes dangerous?
As long as you stick to the trails, the hikes are safe. You must take extra care on the way up to Huayna Picchu, though, due to the steep and narrow paths. Be particularly cautious on rainy days.
From where can I get the best view?
You get an excellent view from both mountains. You can see the classic 'postcard' view of the complex at the top of Machu Picchu Mountain. From Huayna Picchu, you get a different perspective from above, but it's also beautiful.
Written by: Liv Palmer
---
---