Cusco is becoming ever more popular with tourists due to the fantastic landscapes and many exciting places to visit. When people think of the place, they often think of Inca ruins and archaeological sites, like the world-famous Machu Picchu. However, there are a lot of other interesting places to visit, too. like the Humantay lake and the Rainbow mountain
Filling in your itinerary with day trips here and there is a great way to visit as many places as possible. If you're short on time, though, you might need help deciding on just one or two in particular. Well, we're here to make that choice a little easier.
Humantay Lake and Rainbow Mountain are two of the hottest destinations right now, and are many wish lists. To help you decide which one you should visit, we've compared them in this article to see which best suits your personal preferences.
Humantay Lake Overview
Set in between the snowy mountain peaks sits a turquoise jewel that will take your breath away. This gem is Humantay Lake, and it's been growing in popularity in recent years. A few hours' drive from Cusco will take you to Soraypampa, from where you need to walk an hour and a half up to the lake.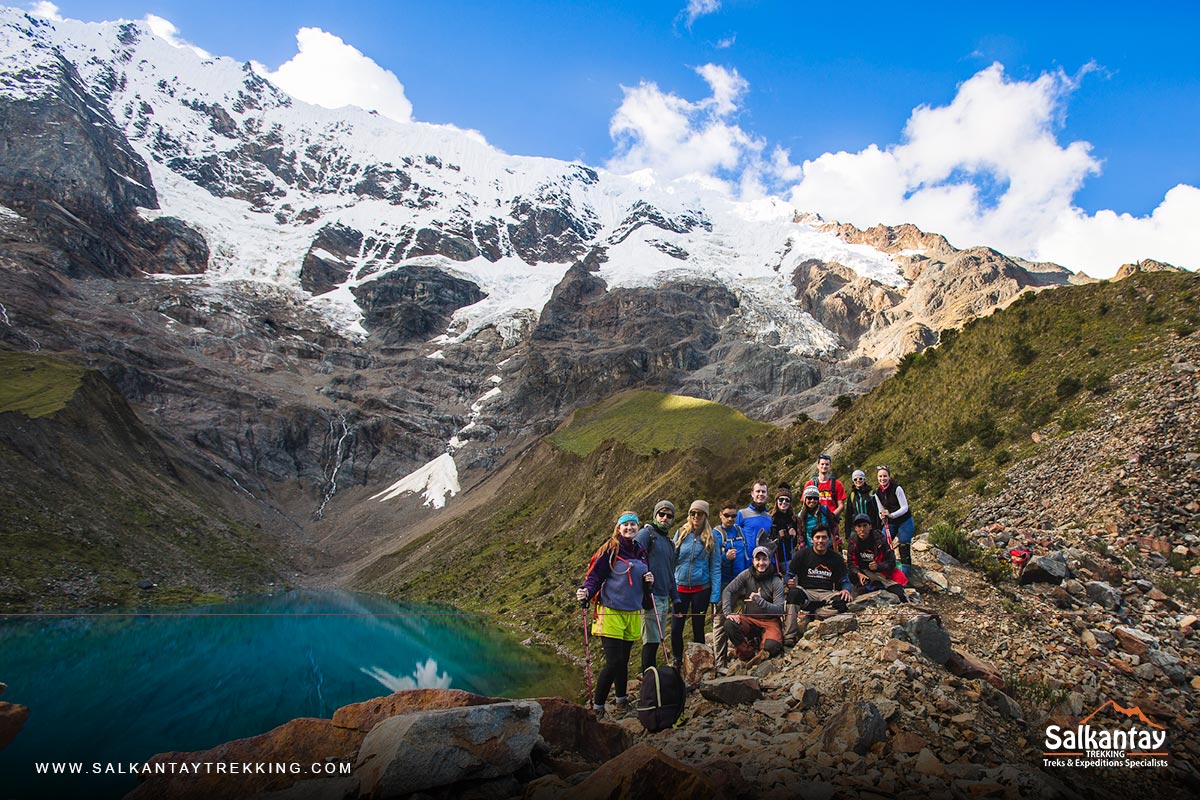 The water itself is at 4,200 masl altitude and can be strenuous, so altitude prep is a must. Surrounding the lake are the mountain deities of Apu Humantay and Apu Salkantay, which the locals still very much worship.
Why Choose Humantay Lake?
If you've been wanting to visit the lake but aren't sure if you should pick it over other sites, read our pointers on why it's an excellent option.
Absolutely stunning view. The turquoise, emerald colour of the water set in front of the white, snowy mountains is like a view from a dream. It looks incredible and there's not much chance you'll see anything else like it in your lifetime.
See Salkantay. The second most popular route to Machu Picchu is the Salkantay trek, named after the mountain itself. Soraypampa, the starting point of the trek, sits in front of the imposing mountain.
Off the beaten path. You won't see as many people on this hike as it's still a relatively new location for tourists in Peru. It's great for some peace and quiet and to soak up the energy from the surrounding mountains and Andean air.
The energy. It's no lie that when you're up there, you can feel the powerful energy of our Inca ancestors and the mountain deities that watch over the peaceful lake.
Rainbow Mountain Overview
There's no doubt you've seen it in the pictures. Rainbow Mountain gets its name from the array of colours along its side that are made up from different natural minerals occurring in the earth there, including sulfur and copper. It sits right next to the Red Valley.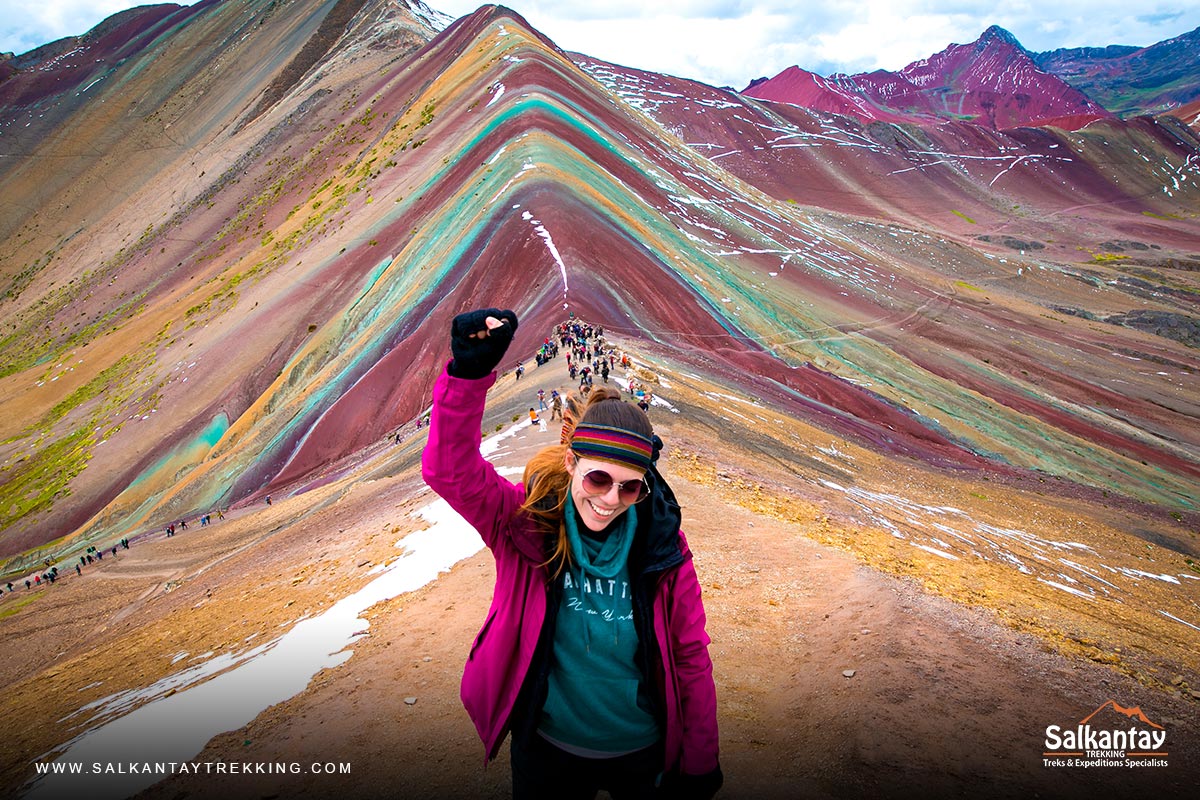 The day trip starts early and is a few hours drive from the city of Cusco through winding mountain roads before a 1.5/2 hour hike to the top. You'll be heading up as high as 5,200 masl, so don't plan this trio for the first couple of days. 2-3 days in the city beforehand is recommended.
Why Choose Rainbow Mountain?
If the photos online have sparked your interest in this incredible location, read on to learn why we recommend it and to see if it's the right choice for you.
The unique mountain. There aren't many places on our planet where you can see such a change in the colours of the earth in just one location. The rainbow pattern on the side is amazing to see and well worth the hike. A once in a lifetime view.
Fantastic landscapes. The road and hike to the top will take you through some incredible landscapes where you'll see lots of llamas and alpacas as well as rolling hills and streams.
Top destination. This mountain is rapidly growing in popularity, and it's not uncommon to see people posting their photo there on Instagram or Facebook. If you love to get shots in some of the most famous world sites, then this should be on your list.
Rural communities. It's fascinating to see how people live so far from the closest town. Along the road, as well as the hike, you'll see small communities and observe how they live out here.
The Verdict
It can be tough deciding which trip to opt for as both offer spectacular views of incredible landscapes. There are a few small bits that separate them, however.
If you're a lover of peace and quiet and off the beaten path locations, we would say to incline towards Humantay Lake. However, if you want a more scenic walk and to see small villages and communities along the way, we say go for Rainbow Mountain.
Whichever you opt for or if you have time for both, we're sure you'll have an amazing time and enjoy everything about these once in a lifetime destinations. Happy travels!!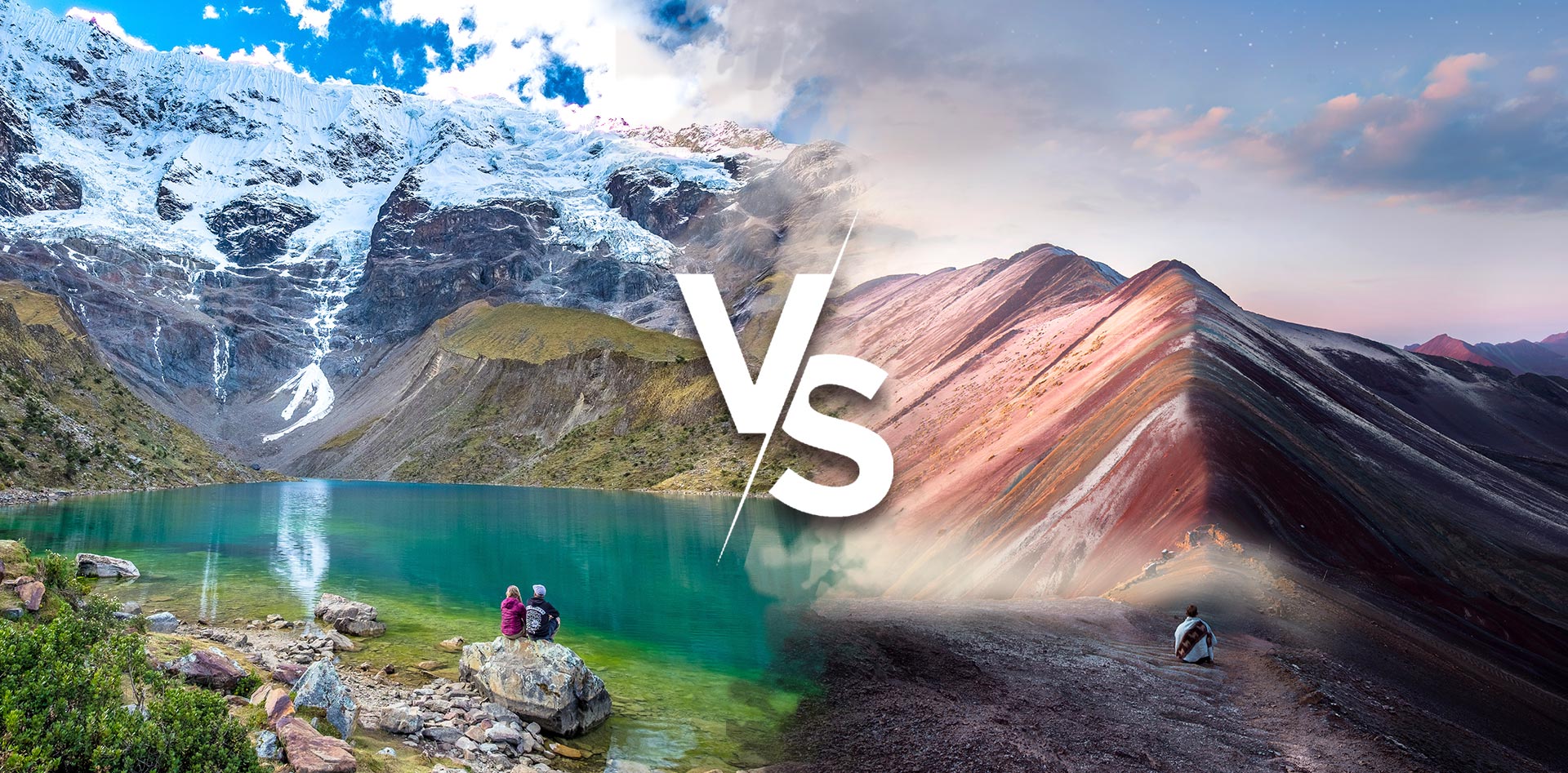 ---
---
You might also like
---