Christmas and New Year is a special time of year, and you want to have a wonderful time full of festive fun. This time of year in Cusco will likely be very different from what you are used to back home, but it can be a great experience.
There are a few traditions and things we recommend you try out to make the most of your time here. Christmas away from home doesn't need to be difficult. Soak up the atmosphere of this marvelous city and enjoy what's on offer. Also, plan ahead as the city can get rather busy and you don't want to miss out on Christmas dinner at a fancy restaurant or spending New Year's Day at Machu Picchu!
Christmas Traditions
As with any country, there are many traditions associated with Christmas. The 24th is actually the main event here, and the 25th can seem quite deserted around town. If you want to celebrate as the locals do, you'll have to stay up till midnight on the 24th.
Once you've made it till then, you'll usually enjoy a toast and some soup, or even turkey! That's right. A turkey dinner at 12am! You'll also hear fireworks being set off all over the city. It's quite exciting actually, and if you're in a place with festive decorations, and can feel really nice.
Some families may also start the evening off with some paneton, a fruity Christmas cake, and hot chocolate to warm you up for the evening. The 25th is often spent getting over the night before and eating leftovers.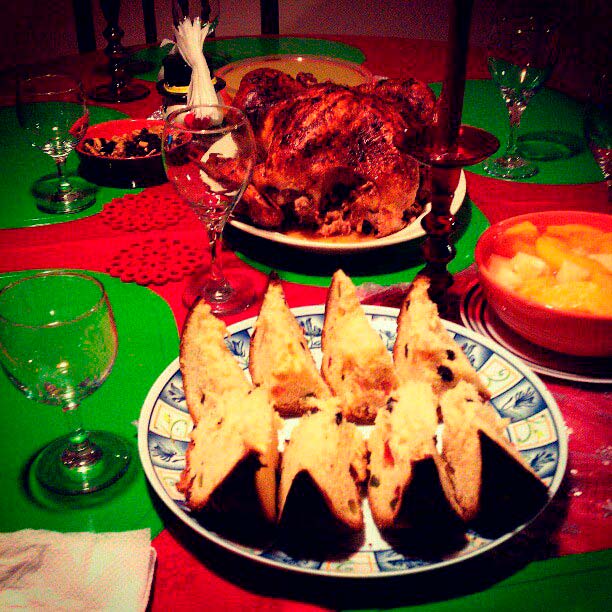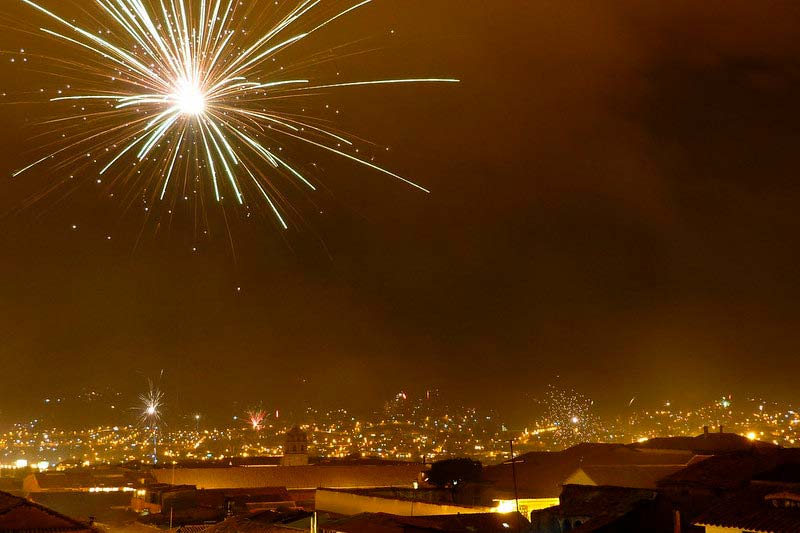 Santurantikuy
This is one of our favorite traditions. Every year on the 23rd and 24th of December, the main square (Plaza de Armas) is full of stalls selling all kinds of artisan goods, Christmas gifts and decorations, and other interesting pieces.
Whether you buy anything or not, it can be really interesting just to wander around and taste a few of the treats also on offer. There is definitely a Christmassy feeling when walking around, so good for those feeling homesick at this time of year.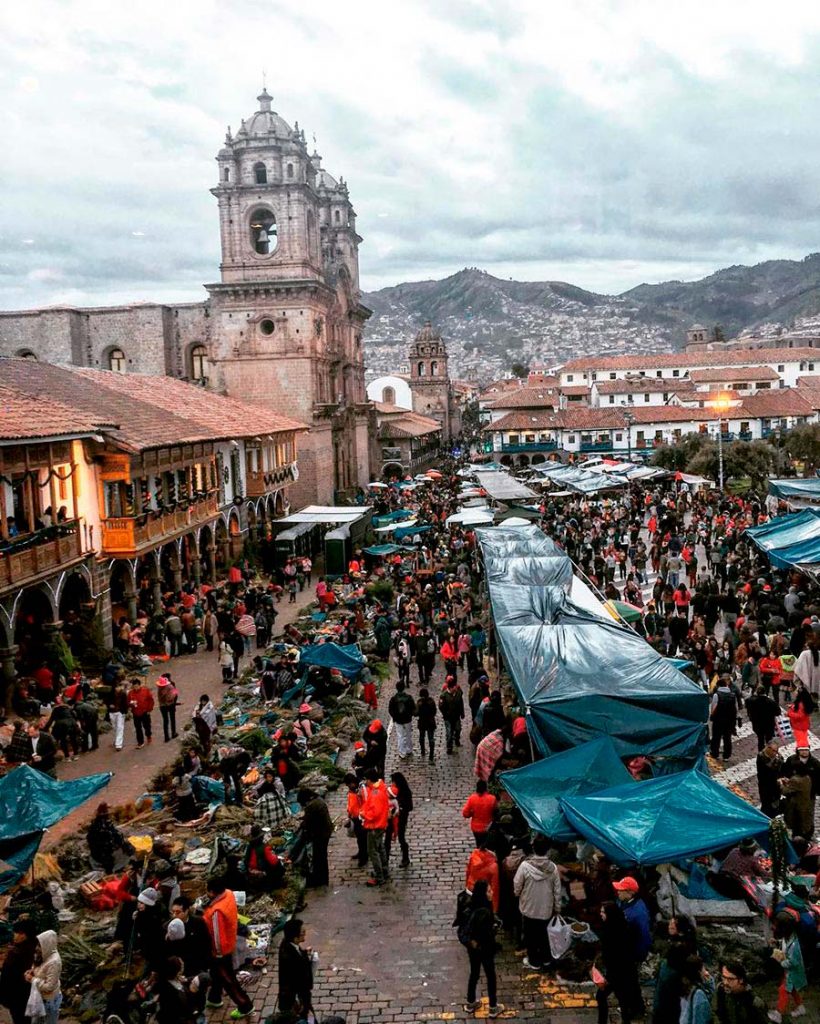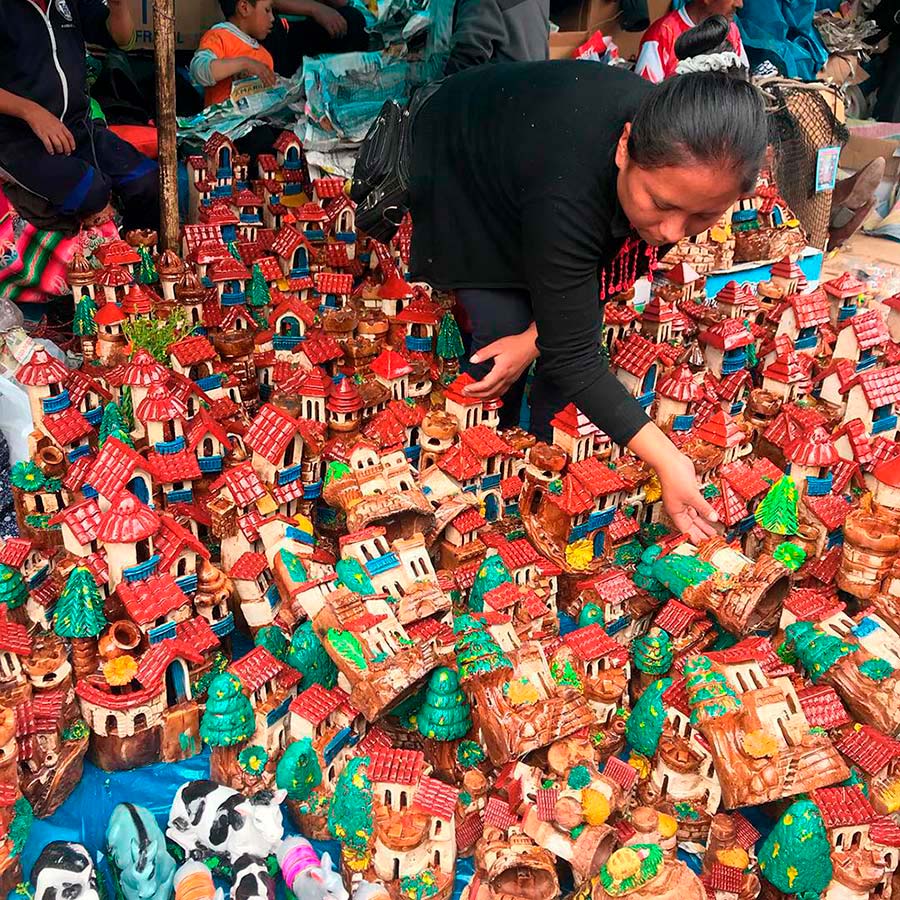 Nativity Scenes
All over Cusco in December you'll see nativity scenes, or people selling pieces to put in them. In the main plaza and a few other spots, there are life-size ones made up. A lot of people like to go and have their photo taken with them.
The churches also open up for the public to visit and are adorned with their own baby Jesus and family, surrounded by animals in a barn.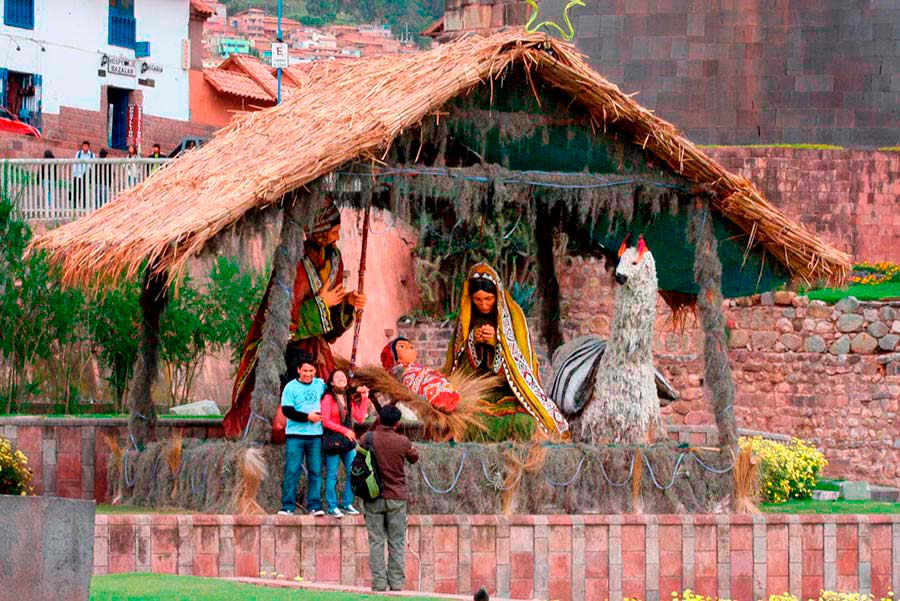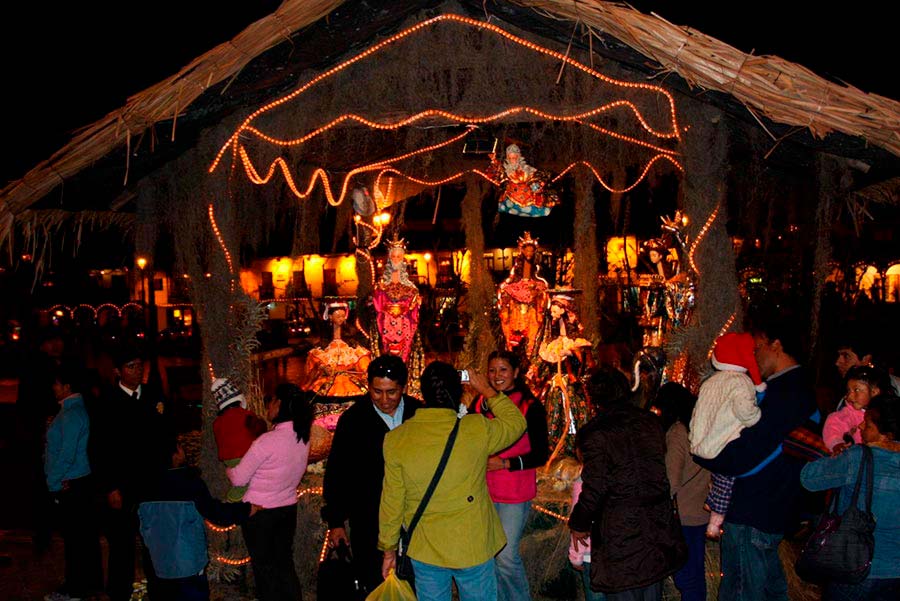 New Year's Eve
Cusco probably has the craziest parties in all of Peru, and when better to party than at New Year. All the pubs, bars, and clubs hold special events and often charge a hefty fee for entry. From early on in the evening you'll see people gathering in the Plaza de Armas with friends and family. A lot of them will be enjoying some beers and even setting off fireworks from early evening onwards.
There are a few traditions, too. One being that yellow is supposed to be lucky and if you wear something of that color you'll have good luck for the entire next year to come. Because of these all over the plaza and roads leading up to it, there are locals selling all kinds of yellow items. These can range from novelty glasses, Hawaiian garlands, and even yellow underwear!
Once the clock hits 12 it goes crazy. The plaza is full to the brim with people and fireworks are set off all over the city, just like at Christmas. Everyone is bursting with cheer and it's a great atmosphere. You may see a few people whip out some grapes too. 12 to be exact. Yet another good luck charm.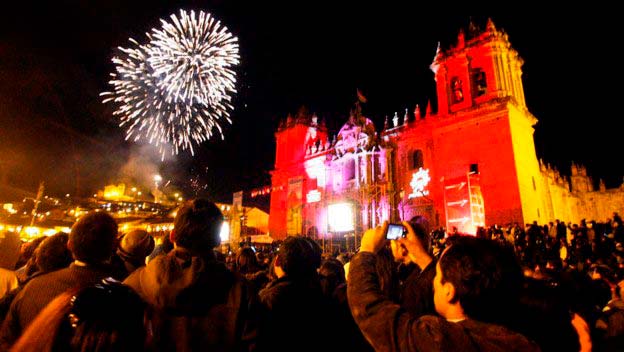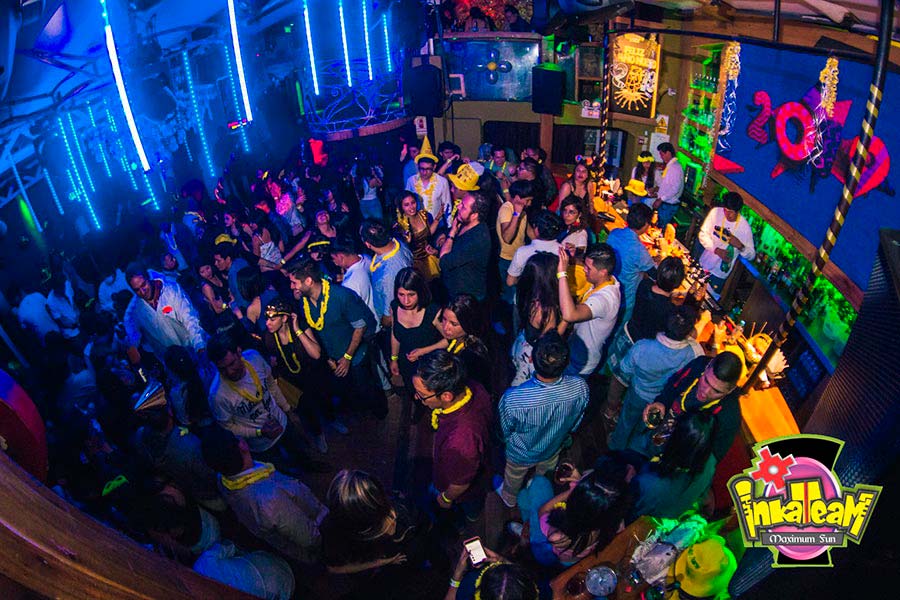 New Year's Day
A lot of people may be feeling worse for wear this day, but you'll still see lots of people out and about. No one wants to cook so they all head out to eat in restaurants. A very popular and traditional food this day is Lechon. It's roasted pork served with a tamale, potatoes, and sometimes other traditional side dishes. It's very tasty! But, by evening time things are calming down as everyone prepares to start work for the year the next day.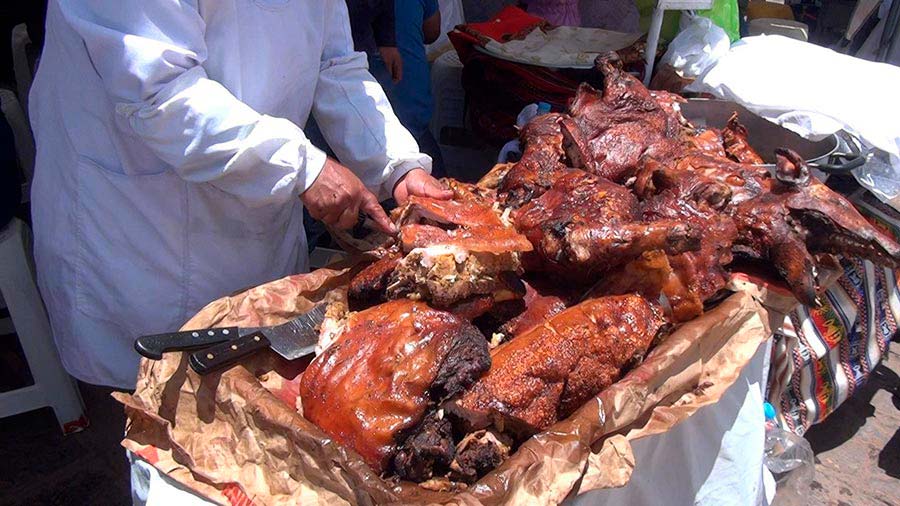 So, if you are thinking about coming to Cusco for the end of year festivities, we definitely recommend it. There is a lot going on and it's always great to experience Christmas and New Year in another country and to get a great insight into their culture and traditions.
Feliz Navidad y un próspero Año Nuevo!
Written by: Liv Palmer
Featured photo by: Boring Lovechild
---
---
You might also like
---