Visiting Machu Picchu is on just about everybody's to-do list when they come to Cusco. It's no surprise with it being one of the New Seven Wonders of the World. There's one question, though, that most people probably face and may find a dilemma; what's the best way to get there?
Well, we're here to help! From trekking to taking the train, we've got it covered. This way, you'll be able to look at all the options and decide for yourself what the best way to get to Machu Picchu is for you. Let's take a closer look.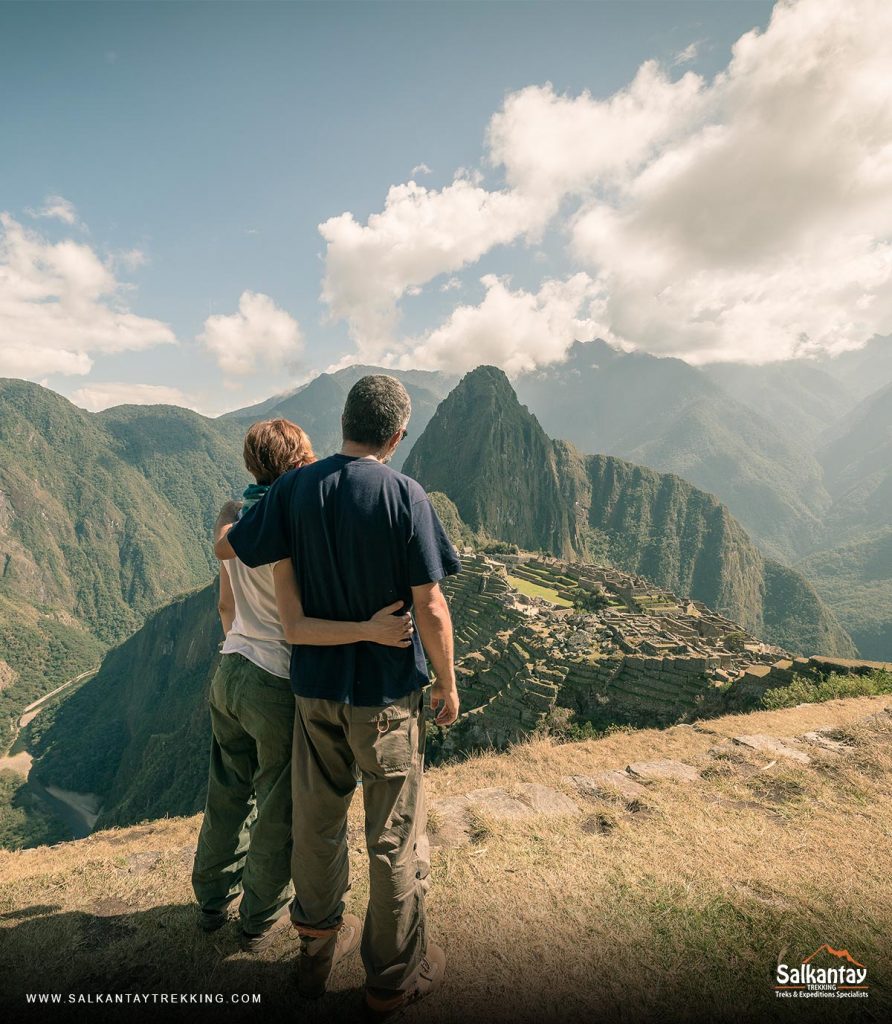 By Train with PeruRail
There are two options when it comes to going by train to the Inca citadel, and one of those is with PeruRail. They offer comfortable trains that journey through the glorious Sacred Valley to get you to and from Machu Picchu.
You can decide to travel from Poroy, close to Cusco, or from Ollantaytambo in the Sacred Valley. You need to make sure you have transportation to get you to and/or from either station. In a tour, it should be included, but if you go by yourself, you need to arrange this.
The train from Poroy takes 3 hours and 50 minutes, and from Ollantaytambo, 1 hour and 50 minutes, so plan ahead accordingly.
There are a few different train types to choose from:

The Expedition
These are the most economical options and are usually the busiest. You'll find the windows large and great to look out of for a view while you enjoy comfortable seating. There's also air conditioning in case the day is hot.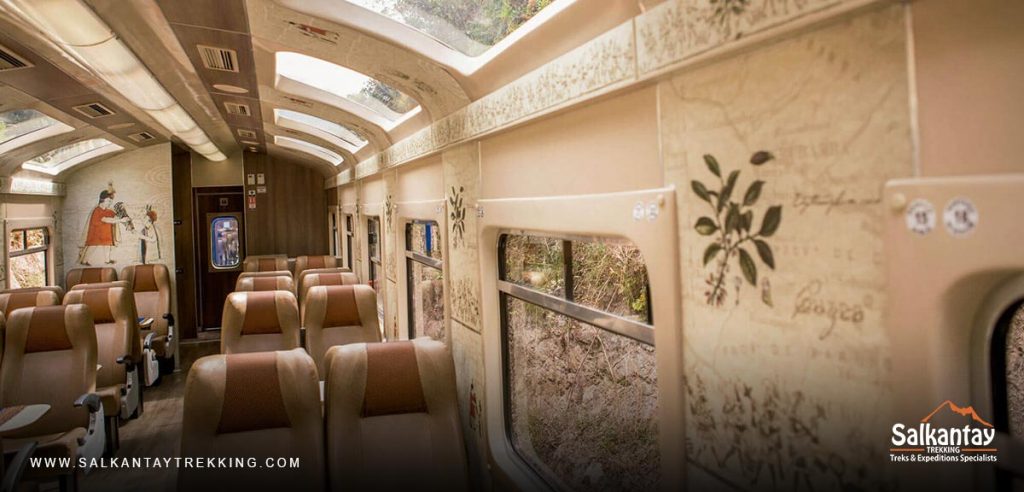 The Vistadome
This train is a little more comfortable and offers a better view with windows on the side and the ceiling. You'll also enjoy an audio tour as you head along the tracks. There's room for luggage storage, just as there is with the Expedition.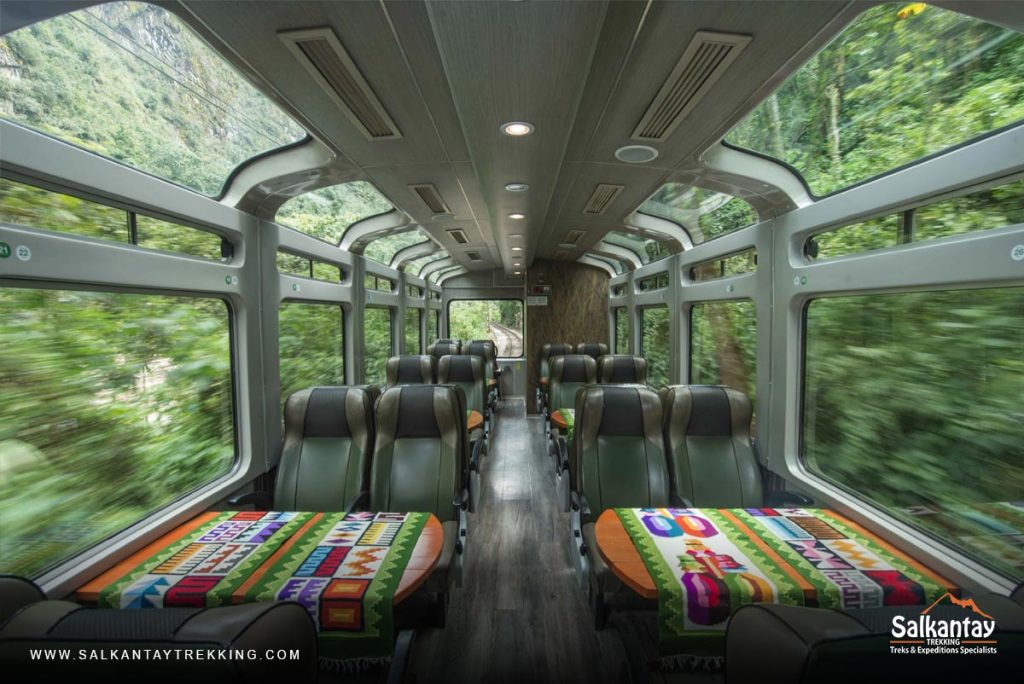 The Belmond Hiram Bingham
This is the top of all trains to Machu Picchu. You get to enjoy a bar, observatory, kitchen, and more. There is a high price tag, but it's a once in a lifetime experience.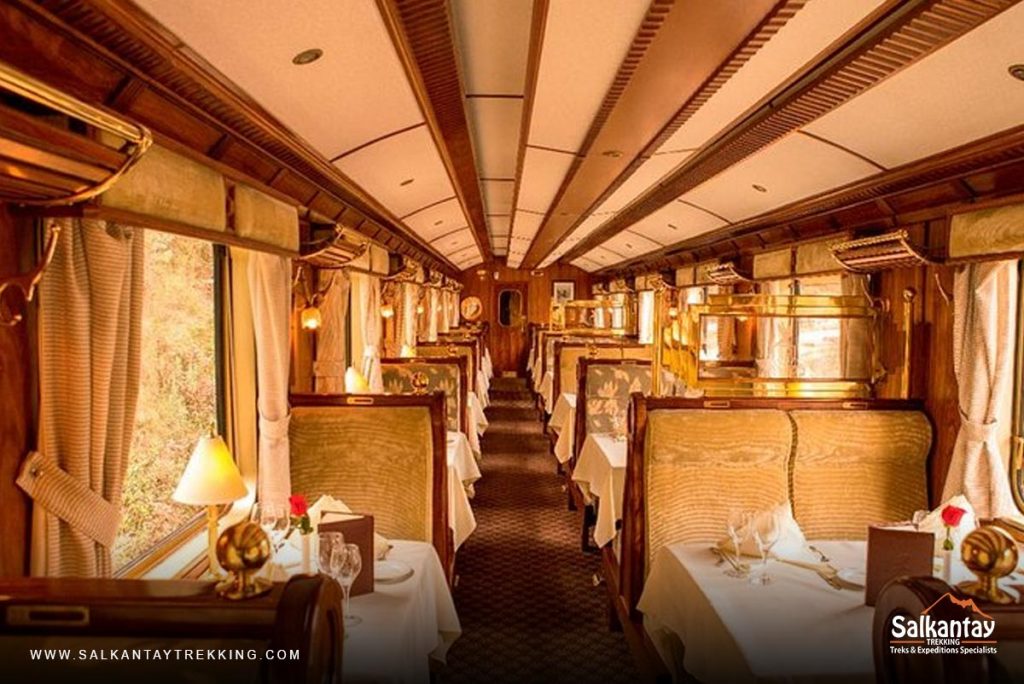 By Train with IncaRail
Just like with PeruRail, IncaRail offers super comfy trains to get to the archaeological site of Machu Picchu. Their trains run from three stations, Cusco, Poroy, and Ollanaytambo. The latter being the most travelled route.
The trip will work similarly as with the other trains, and you'll need to make sure you're at the station in good time to get comfy before leaving the station.
IncaRail offer some different service levels for you to enjoy your journey:

The Voyager
These are the cheapest options and hold 42 people per car. You get to enjoy a comfy seat with a table and a great view out of their windows. You get to listen to some background music while enjoying a drink from the cart,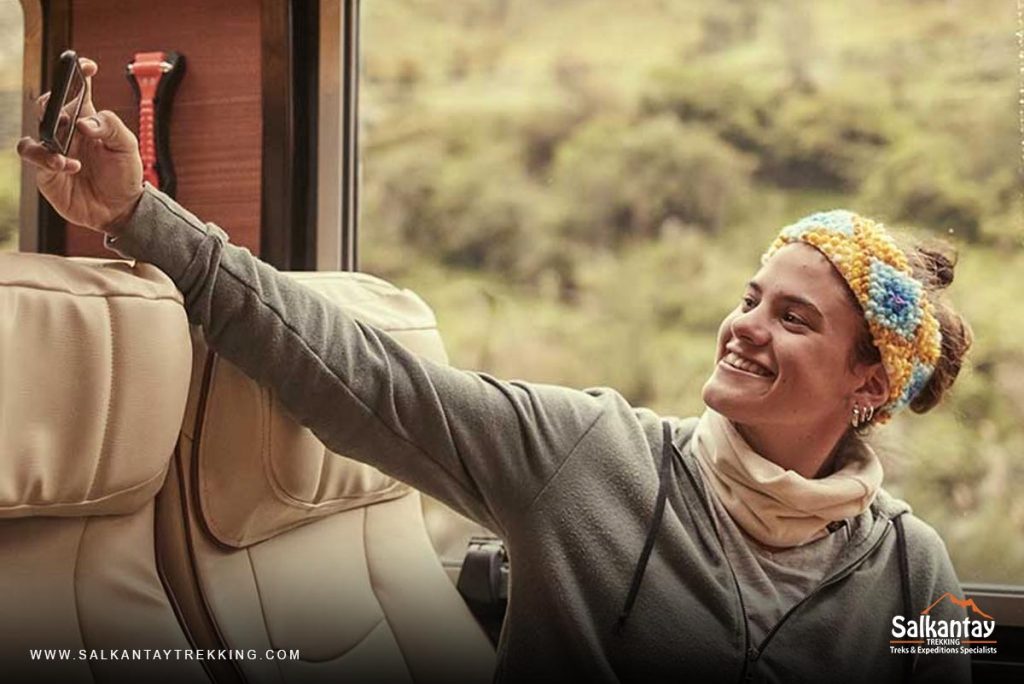 The 360
These carriages are wider and taller with more windows for an all-round view. There's also an outdoor observation carriage with a bar. You'll be given a gourmet snack and enjoy an on board app to discover more about the journey and destination.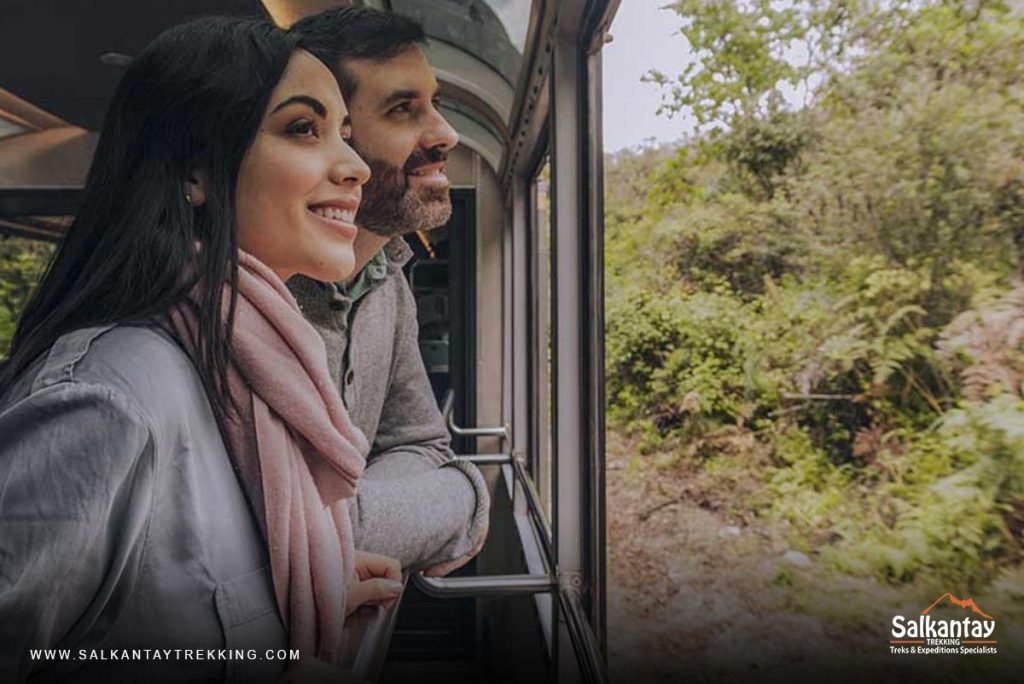 The First Class and The Private
Both these options are more costly, but offer an excellent service. You get to dine and enjoy a drink on a cozy table while enjoying the spectacular view that passes by.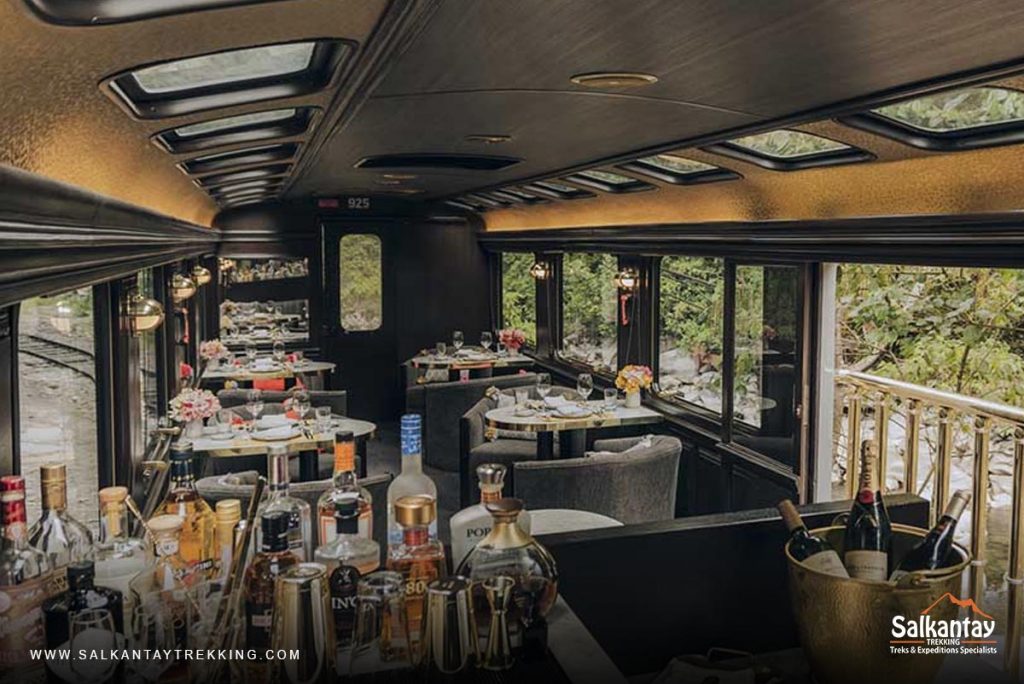 By Car
Unfortunately, you can't make it all the way to Machu Picchu by car, but you can get relatively close. You can either hire a private car in Cusco, or opt to go by bus or minivan. A car or taxi will be the most expensive, followed by a minivan, and a bus is the most economical.
In whichever type of vehicle, you will ultimately need to get to Santa Teresa and then Hydroelectric, from where you will need to walk the rest of the way along the train tracks, about 2 or 3 hours, or alternatively get on the train for the last leg.
If you're going with a tour company or go in a private car, then you should get all the way to Santa Teresa and Hydroelectric without needing to change vehicle or stop. However, if you are going on a local bus, you'll need to get off the bus at Santa Maria, and then find transportation to Santa Teresa and then Hydroelectric. It will take much longer this way.
The trip to Hydroelectric by car is a good 5 or more hours, so take this into consideration when planning your trip.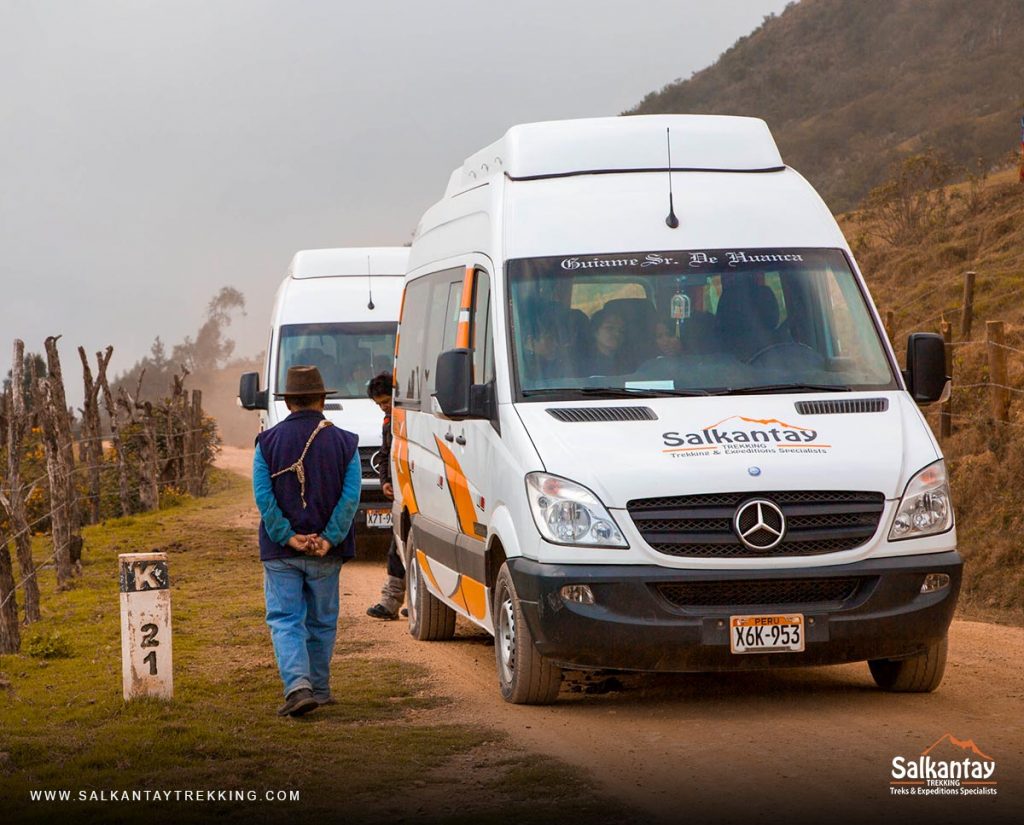 Hiking
If you prefer to go on a hike or trek to get to Machu Picchu, which is a very fun and enjoyable to do, you have a lot of options. With all treks leaving from Cusco, we highly recommend at least 2 to 3 days in the city to adjust to the altitude.
We'll go over the top treks to choose from to visit the fortress for you to make an informed decision.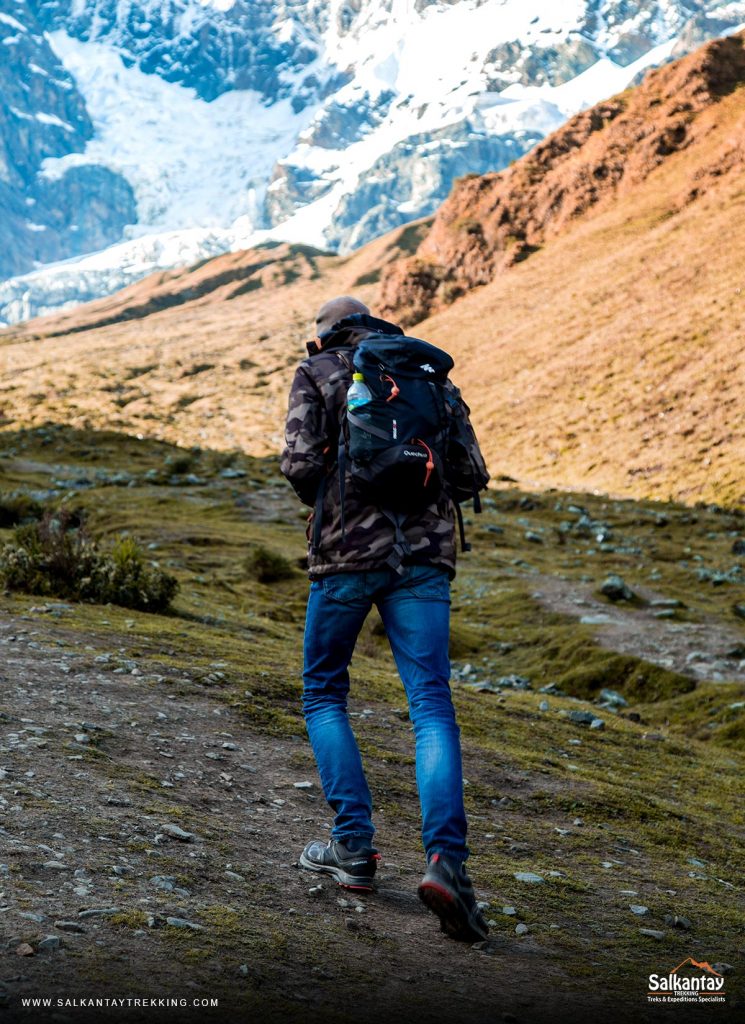 The Salkantay Trek
After the Inca Trail, this is the second most popular option. Some say it's more beautiful as you travel through different kinds of terrain and climate and see some spectacular views, including the mountain Salkantay itself.
You'll travel from the snow-covered Andean mountains down to the jungle as you see some wonderful landscapes and quaint villages.
For this route you can opt for different length trips depending on how long you have in Cusco. You can decide on a 3 day trip or up to a 7 day trek combined with the Inca Trail. This trek is moderate to challenging and it's a good idea to have got some practice in beforehand.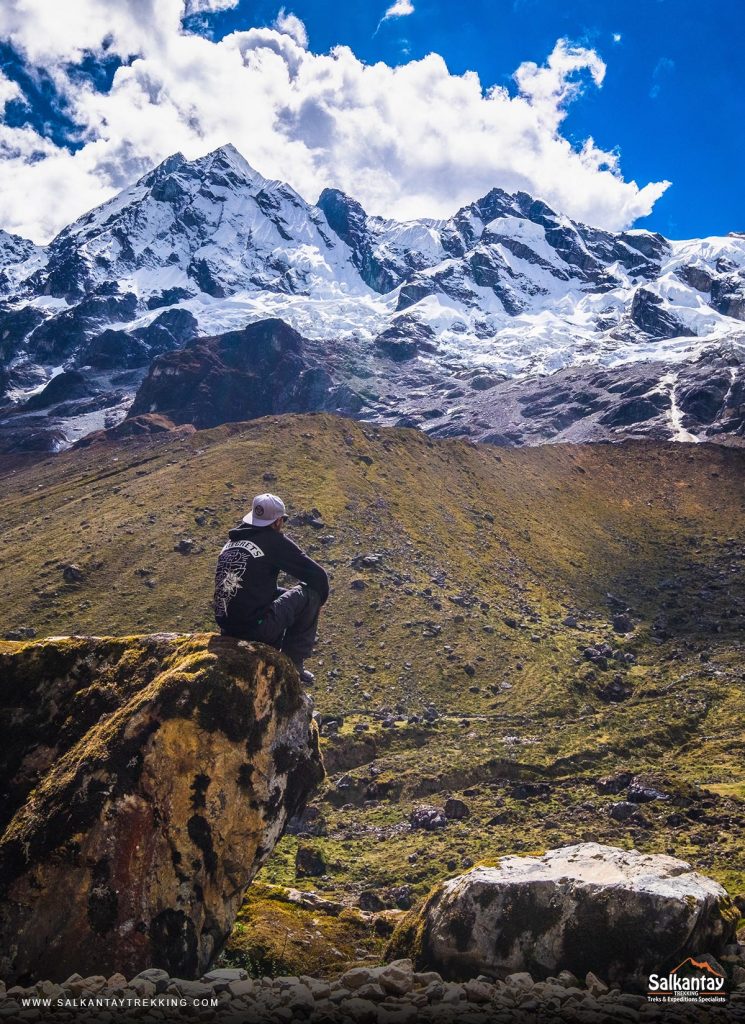 The Inca Trail
This is, without doubt, the most popular trek to get to Machu Picchu. Because of this, the trek will sell out months in advance, so make sure you purchase tickets with plenty of anticipation to avoid disappointment.
As the name suggests, you'll travel along ancient paths and retrace the footsteps of our Peruvian ancestors. Along the way you'll see some fantastic Incan sites and end the tour entering Machu Picchu from the Sun Gate.
The 4 day trek is the classic option, but there is a 2 day option that is usually available year round without having to book far in advance.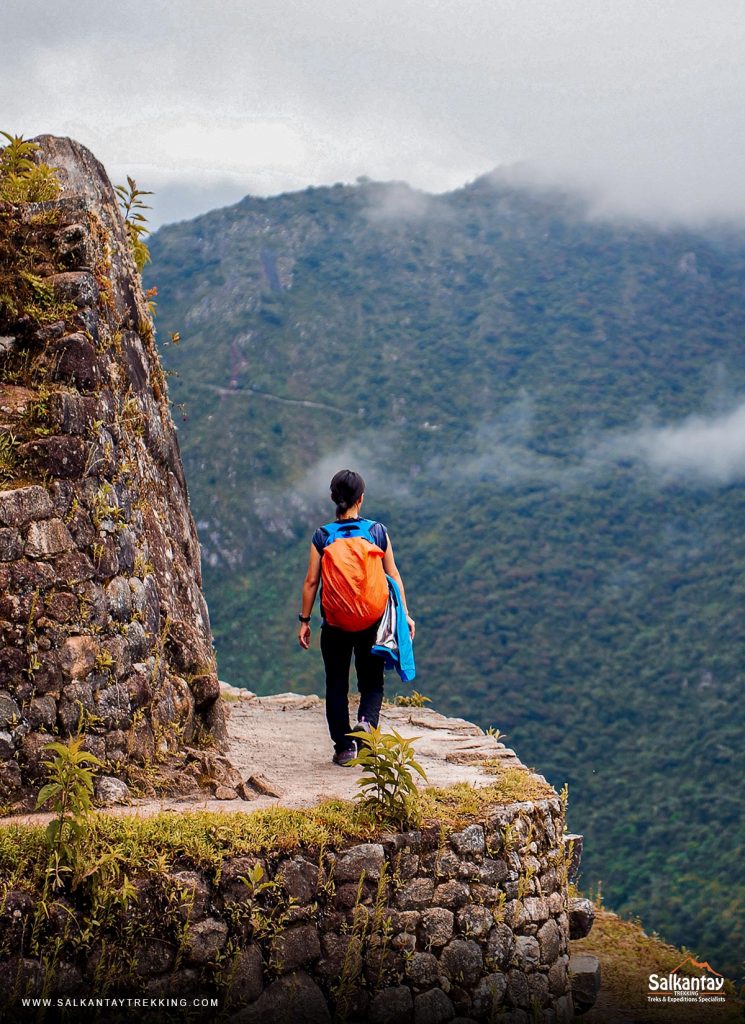 The Choquequirao Trek
If you prefer fewer crowds and something a little off the beaten track, then this is the trek for you. You'll pass through fantastic landscapes and see not just one, but two incredible Incan sites. Machu Picchu being one, and of course, Choquequirao being the second.
This was known as the lost city of the Incas as it was undiscovered for so long. It's said that there's still a huge part to be uncovered. It's just as impressive as Machu Picchu but you can only get there by hiking, hence less visitors. It was one of the last resting places before the Spaniards arrived.
Like with many other treks, there are different options, ranging from 4 days without a visit to Machu Picchu, and up to 7 or 8 days to see both sites.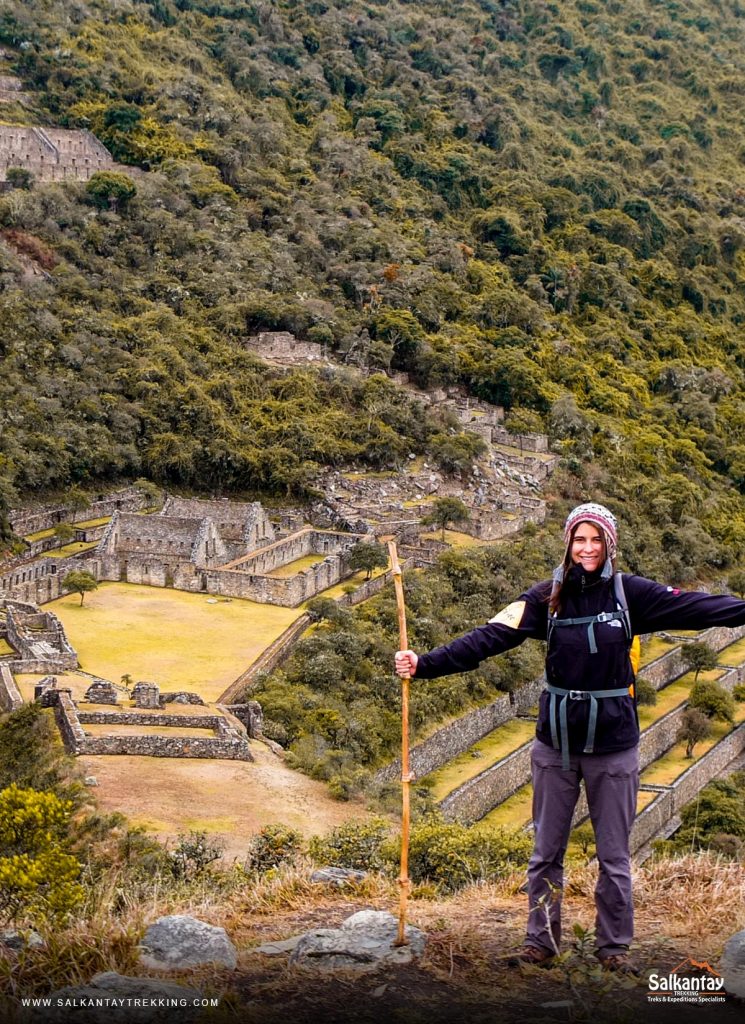 Inca Jungle
This trek is for those who love adventure. It usually lasts only 4 days but includes other exhilarating activities like cycling, rafting, and ziplining. Some companies offer different activity options, so check before you go to make sure you do all that you want to.
As the name suggests, this hike runs through the jungle region of Cusco to get to Machu Picchu. You'll see some beautiful flora and fauna in the area as well as have an exciting adventure.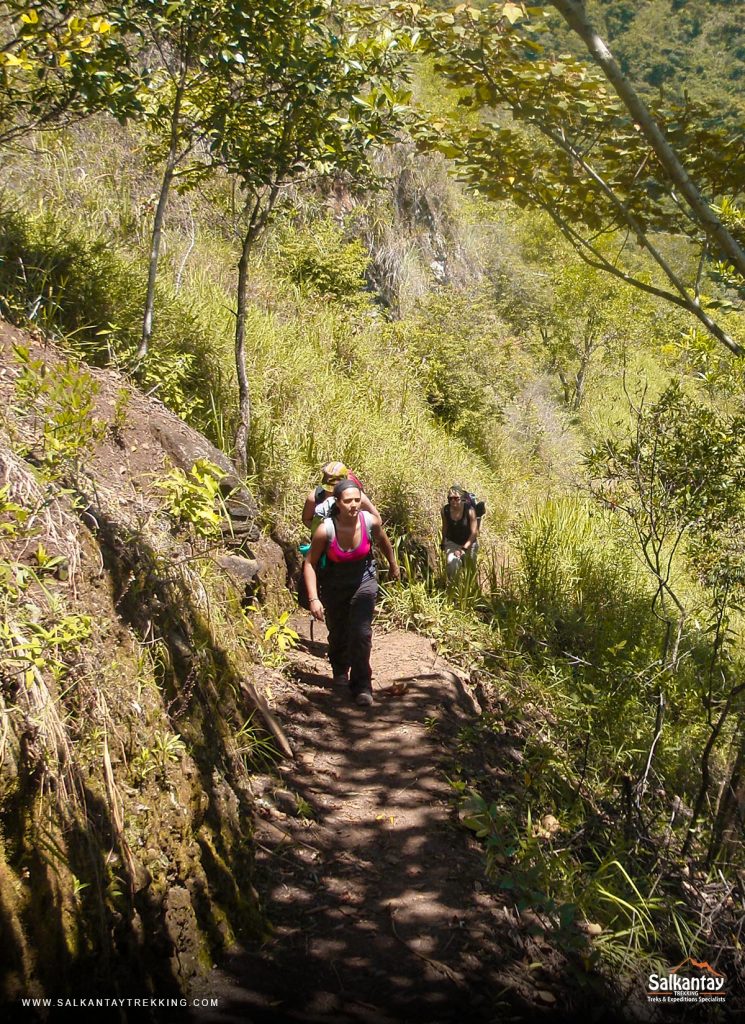 The Ancascocha Trek
Another trek that attracts less visitors, but it doesn't mean it's any less stunning. To get to Machu Picchu on this trail you'll have to have 5 days free in your itinerary. You will travel up steep hills and high altitude, so this hike is rated as challenging.
You'll cross 7 steep summits and hike at almost 5,000 masl. You will, however, see some incredible views and landscapes along the way and be able to get some excellent shots of the areas.
This trek is also known as the hidden Inca trail, as you'll witness some unique sites along the way. National Geographic also recently named it as one of the top 20 hikes in the world, so it's well worthwhile.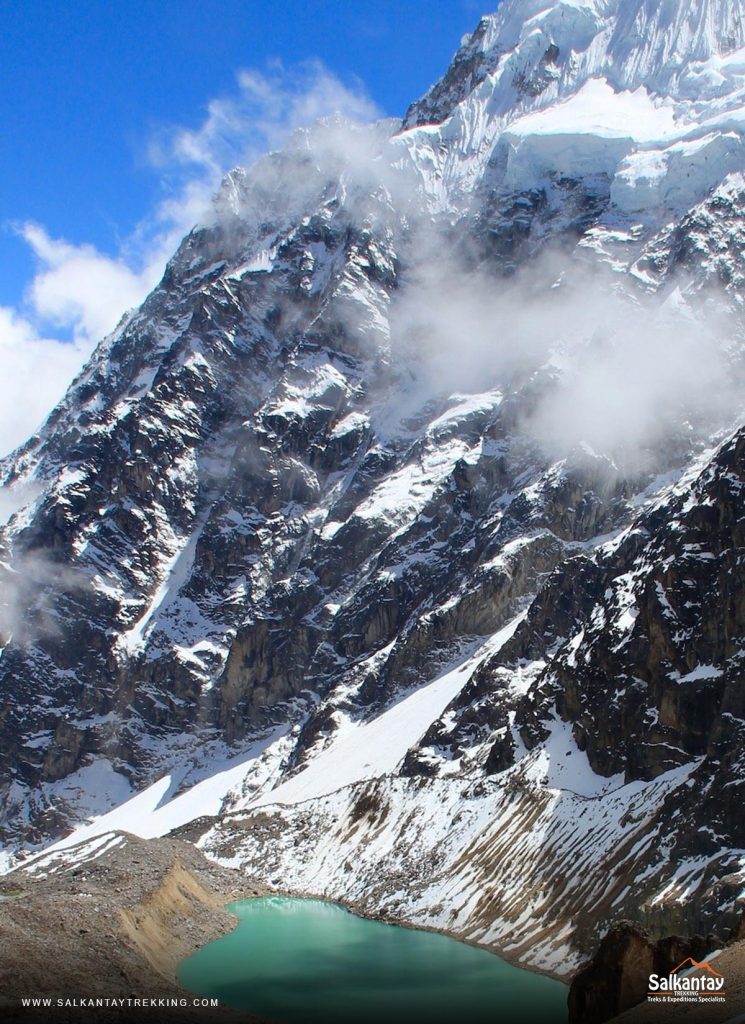 The Lares Trek
Last but not least on our recommendations is the Lares trek. This is a fantastic opportunity to see life in the rural Andes up close. You'll visit many small communities along the way and experience how they live.
This route can really open your mind as you make new friends along the way. You'll be accompanied by stunning rivers, lagoons, and waterfalls, as well as the snowy peaks of the mountains. The 4 day trek is the standard to get you to the New Seven Wonder. It's relatively challenging, but not as much as other routes. You'll also get to visit thermal baths on the trek as well as once you get to Aguas Calientes. It's another great option for those who don't like crowds.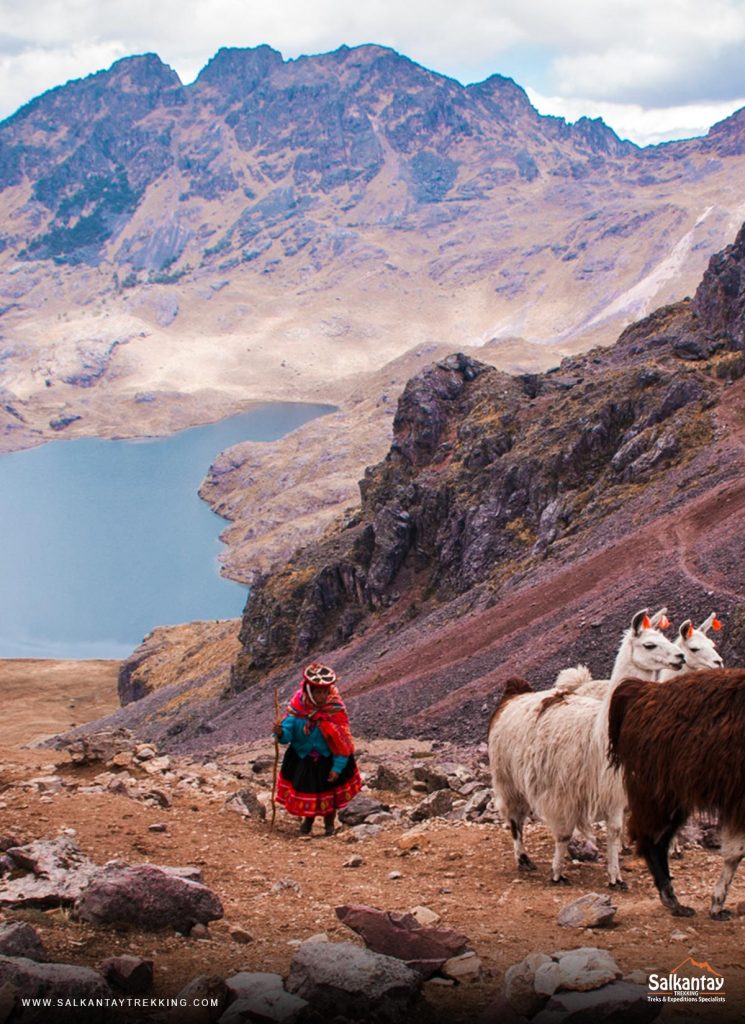 ---
---
You might also like
---