Machu Picchu; one of the New Seven Wonders of the World and a UNESCO World Heritage Site. Hundreds of thousands of tourists come from all over the world every year to visit and feel the magic of the Incas as you first look out across the impressive citadel.
Now, the ticket to Machu Picchu numbers are limited to 2,500 a day, and just 400 to climb the extra mountains. Let's take a look in more detail on how to make sure you get a ticket for when you wish to go and the best places to get them.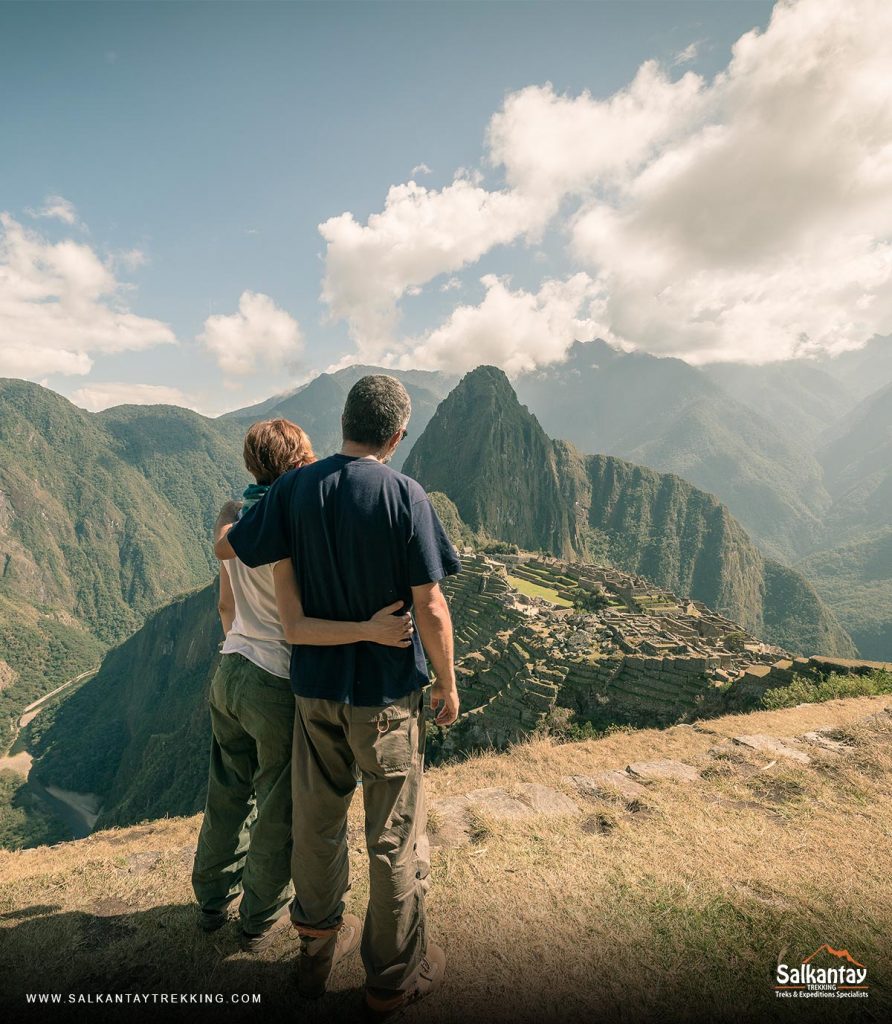 How and Where to Buy a Machu Picchu Ticket
There are a few ways you can guarantee your ticket to the mystical fortress, and below we've summarised them for you.
Online
One of the easiest and legitimate ways to get your entrance is to buy from the Ministry of Culture website; the official page for these tickets. Here's a quick step by step guide to help.
Go to the Ministry of Culture website and select the language you wish to proceed with.
Select the ticket type and date you wish to visit. This means whether you're an adult, student, minor, etc.
Choose sites and times. The sites refer to whether you just want a ticket to Machu Picchu or if you also want to add on a hike to Huayna Picchu or Machu Picchu Mountain.
Put in all your personal info from names to passport details. You need to make sure everything is exactly as it appears on your passport or you won't be allowed inside.
Check-in and get your tickets. Once you've finished the purchase, you'll get an email. From here you can see your reservation number and check in to the site so you can print your tickets. Then you're all set!
The other way to get your entrance online beforehand is through a tour operator. You can book your visit and/or a trek over the internet with an agency and they will take care of the whole process for you.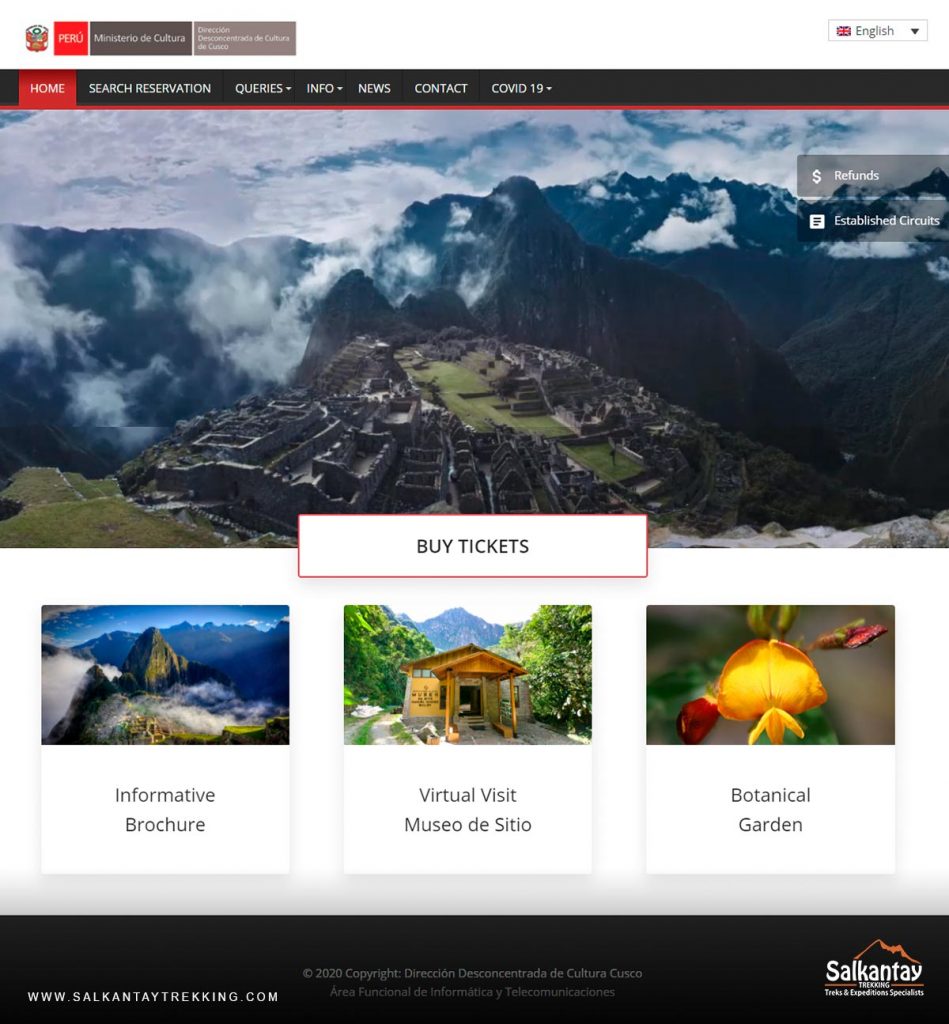 In Cusco
Another option is to buy your tickets in Cusco, however, you do risk the chance that they may be sold out. Once in Cusco, you can head to a tour operator and organize the trip with them. They'll take care of all tickets for Machu Picchu and the train.
Alternatively, you can get tickets from the Ministerio de Cultura, open Mon-Sat, 7 AM-8 PM. The address is Casa Garcilaso on Calle Garcilaso. You'll need to make sure you take your passport with you and money for your payment.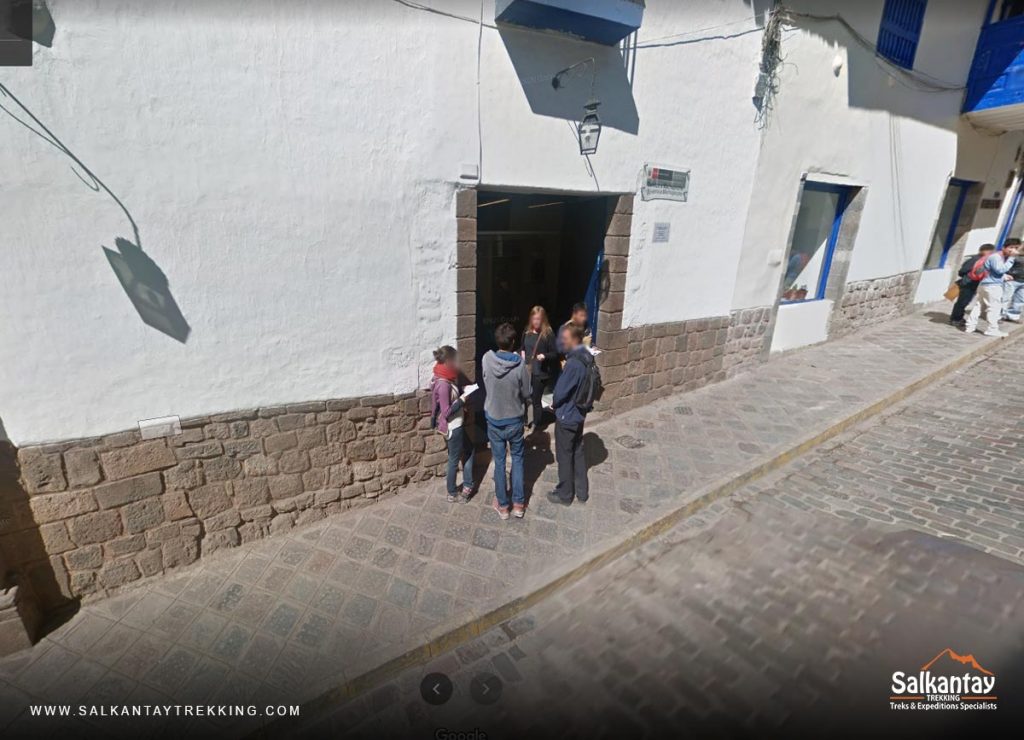 When to Buy Your Machu Picchu Ticket
To guarantee your space in Machu Picchu, especially during the busy season from May to October, it's best to book a few months in advance. The more organized you are regarding this, the better. Waiting until you arrive in Cusco during this season can mean you can't find tickets for the date you want to.
If you're planning on climbing Huayna Picchu, you'll need to plan even further in advance due to the popularity and a low number of tickets available daily. For Machu Picchu Mountain, there are usually spaces, but again, in high season, it's best to book in advance.
The only time you could possibly wait until you get to Cusco to book is from November to April. There tend be fewer visitors during these months making it unlikely that Machu Picchu will be sold out. However, Huayna Picchu should always be booked in advance.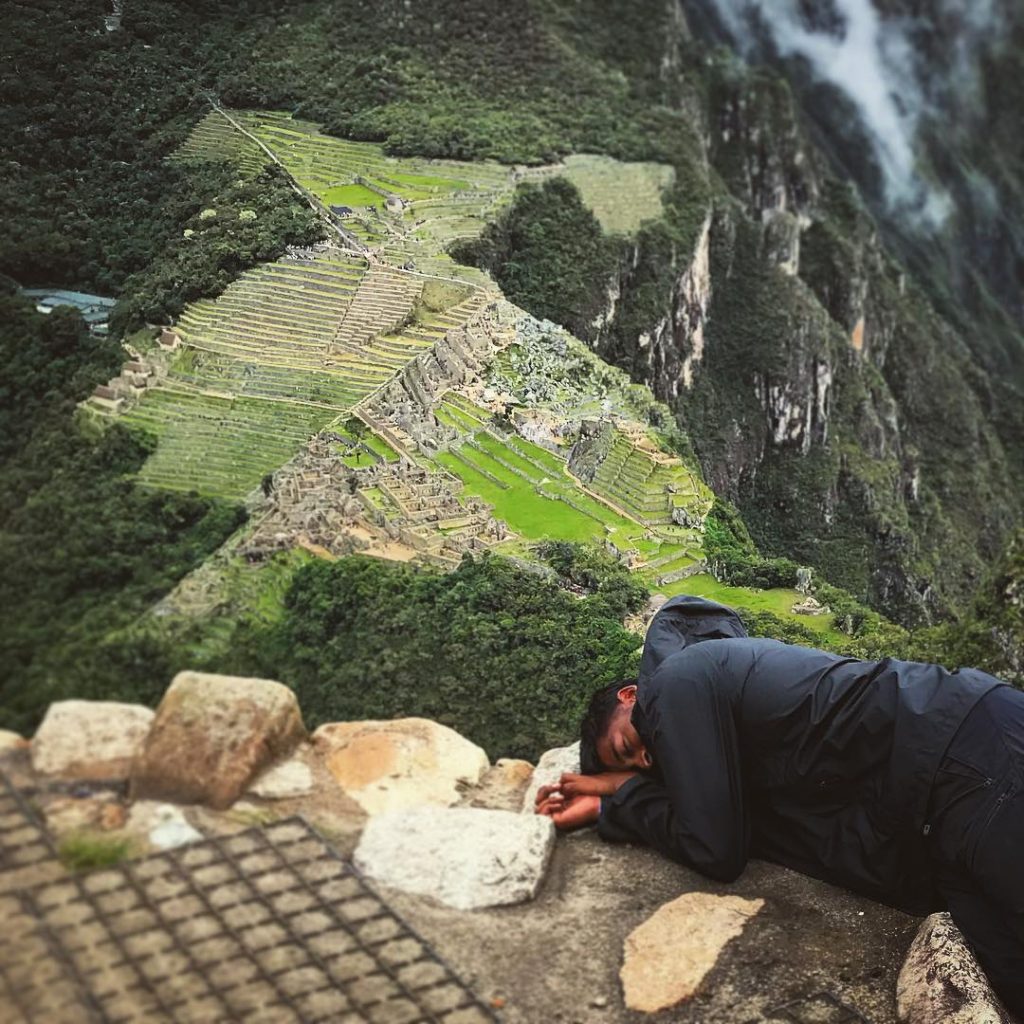 Machu Picchu Rules and Regulations
When visiting this World Heritage Site, there are rules you must abide by to make sure your trip goes smoothly as well as to protect this ancient site. They are as follows:
Everyone who enters must be accompanied by a tour guide.
Each group must not exceed 16 visitors.
To enter you must show your ticket and original passport.
You must not leave the trails set out for you.
You must not feed the wild animals in the sanctuary.
You must not make any loud noises including shouting, whistling, or clapping.
You must not throw waste of any kind on the ground. You need to take anything you bring in back out with you.
You must not lean on any of the walls or structures.
You are not allowed to smoke or vape.
You are not allowed to use drones on the site.
You must not engage in obscene acts within the grounds.
You must not jump, summersault or perform any acts that disturb the nature of the site.
The following items are not allowed inside the sanctuary of Machu Picchu:
Firearms.
Implements for hunting, fishing, machetes, knives, etc.
Traps to capture animals.
Fossil fuels.
Stimulants and drugs.
Sound equipment or other noise generators.
Domestic animals and exotic species.
Peaks, shovels, or other tools.
Wooden canes of native species.
Tripods, brackets, or extensions for cameras or cell phones ('selfie stick').
Backpacks, bags, or bags that exceed 5kg in weight.
Food or luggage.
Sprays or paints.
Musical instruments, megaphones, or speakers.
Heels with hard-plant shoes.
Baby strollers.
Banners, posters, and/or posters.
Clothing intended for advertising purposes.
Metal-tipped walking poles (older adults can carry a cane with a rubber tip).

Penalties for Not Following the Rules
2020 Machu Picchu – Ticket Types
Machu Picchu Entrance Ticket
The cost for the entrance to the Machu Picchu citadel is as follows:
Adult (18+ years): $45 USD (152 Soles)
Undergraduate students (up to 25 years): $23 USD (77 Soles)
Child (8-17 years): $21 USD (70 Soles)
This ticket allows you full access to the rounds of Machu Picchu, In other words does not allow you to hike up either Huayna Picchu or Machu Picchu Mountain. Therefore you'll need one of the following entrances for those.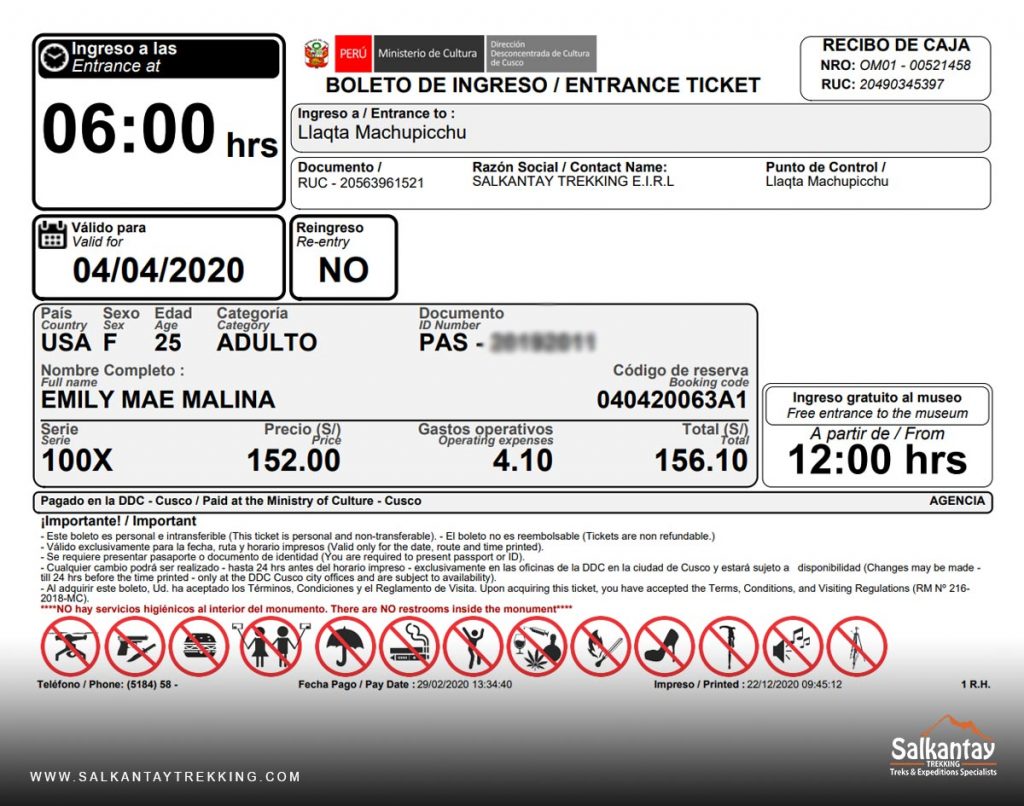 Machu Picchu + Huayna Picchu Mountain Entrance Ticket
The cost for the entrance to the Machu Picchu citadel plus the hike up Huayna Picchu is as follows:
Adult: $62 USD (200 Soles)
Student: $38 USD (125 Soles)
Child (8-17 years): $35 USD (118 Soles)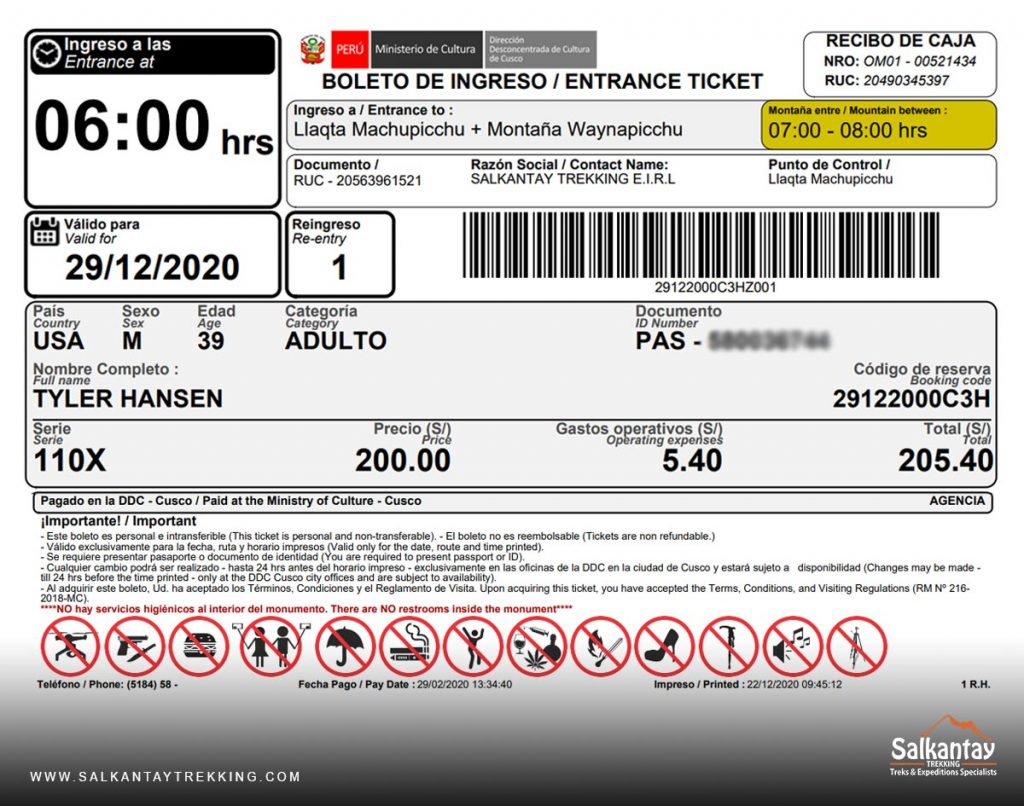 Machu Picchu + Machu Picchu Mountain Entrance Ticket
The cost for the entrance to the Machu Picchu citadel plus the hike up Machu Picchu Mountain is as follows:
Adult: $62 USD (200 Soles)
Student: $38 USD (125 Soles)
Child (8-17 years): $35 USD (118 Soles)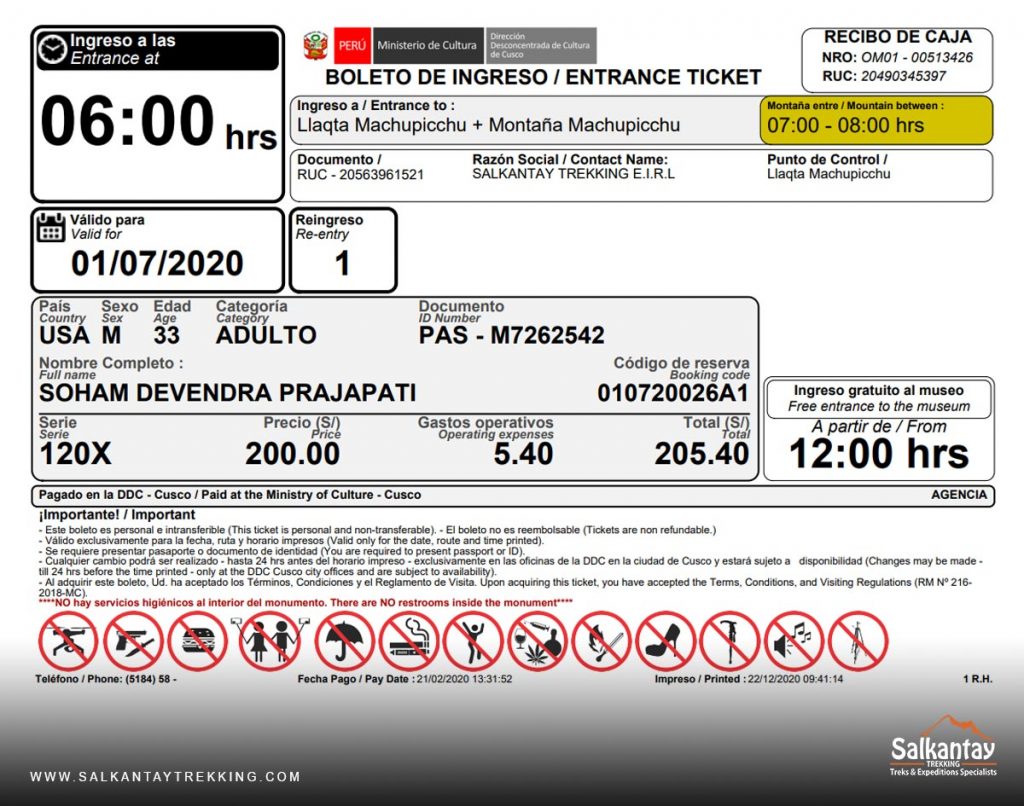 ---
---
You might also like
---