Peruvian food is becoming ever more popular all around the globe. But the restaurants often serve up the same kind of food. So, what do the locals eat? Well, we've come up with a few styles of restaurants we think you should give a try while in town and see what the locals like to eat when they venture out.
Chifa
Chifa is the Peruvian version of Chinese food. Well, it's more like fusion. The food looks like Chinese food does, but has a Peruvian twist. It really is very tasty and is a taste that every Peruvian loves.
You'll find that the menus consist of A LOT of dishes. It can be quite hard to choose. But usually, something with chicken and veggies in a nice sauce goes down well. You will often get the choice of a wantan soup or fried wantans as a courtesy starter. All foods are made with sillao, which is like soy sauce.
It's a great way to go and enjoy a big dinner as the locals do. There are plenty of places around town to eat it, so you can't really miss out on this favorite.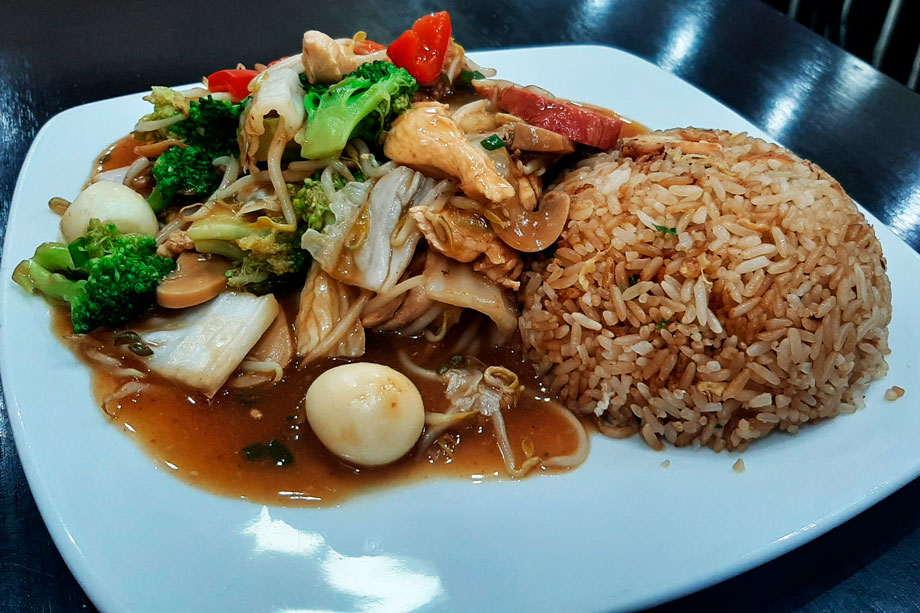 Pollo a la Brasa
This is probably THE favorite of most people in Cusco. There are 'pollerias' all over town to eat this staple. It's rotisserie chicken at its best and, comes served with French fries and usually a salad bar to fill up on all your favorite veggies to make the plate a little healthier.
The restaurants are usually full of people, wherever you go in town. The food comes quickly, though, so people are in and out fast. You should definitely enjoy it with a cold Inka Cola or a big jug of chicha morada. This is another option you shouldn't go home without trying.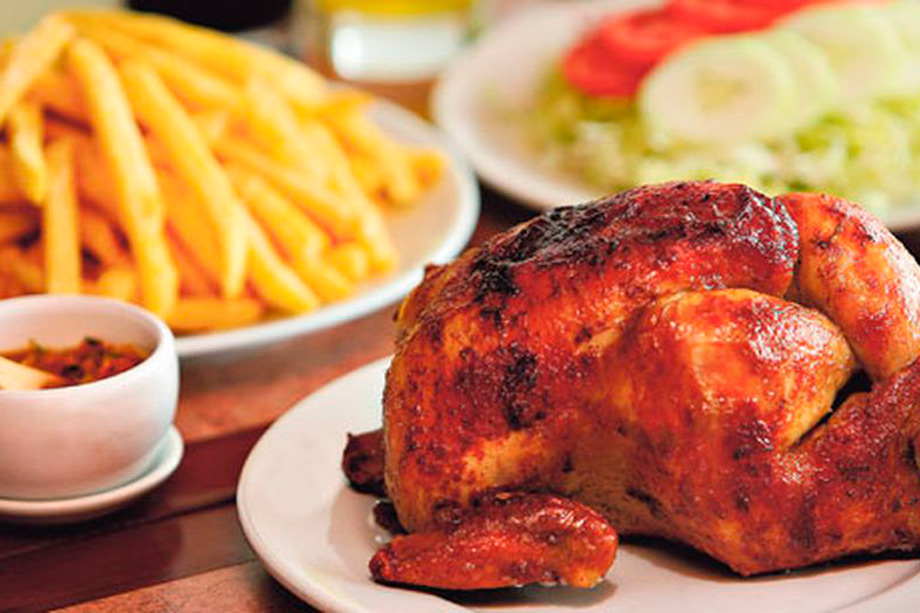 Cevicherias
Now we are sure that if you are coming to Peru you will want to try its most famous dish. Ceviche is a healthier option and is just delicious. You may be wondering how ceviche exists in Cusco when it's so far from the sea. Well, many restaurants have fish flown in each day from the coast, and others have created a version with trout, which is local to the region and very fresh.
You will find that this tasty plate is served in the local markets, but to take care of your stomachs we recommend finding a nice restaurant to eat it in. Again, there are plenty of places over town to grab a plate. If you aren't keen on the idea of raw fish cooked in lime, why not go for a plate of rice with seafood. It's a little bit like paella but with a Peruvian take on it. We like to pair our ceviche with a cold beer or a pisco sour.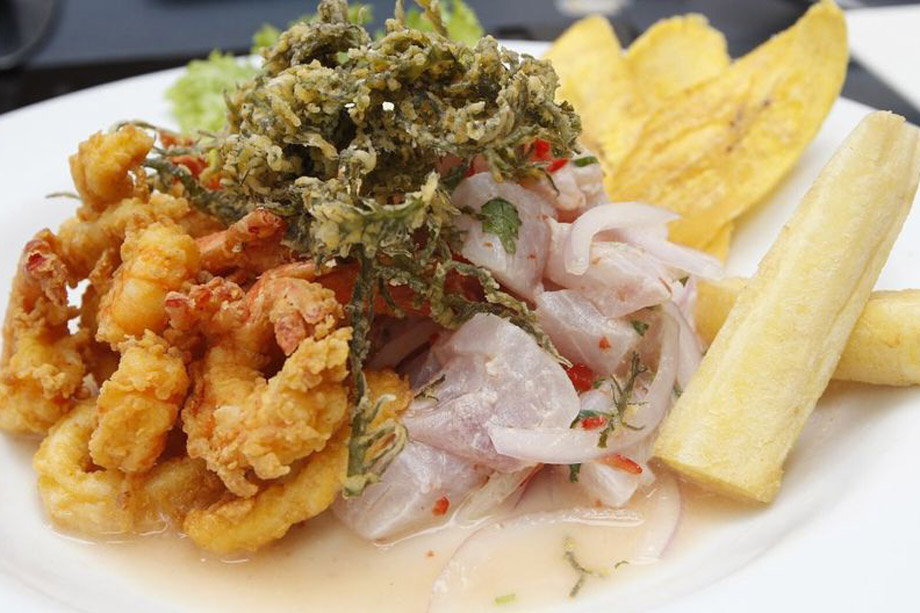 Parrillas
Parrillas can be found in the rotisserie chicken restaurants or in a specific parrilla joint. This translates to grilled food, so like a barbeque. You'll get some fabulous options from pork ribs to beef heart skewers.
The grill gives them a wonderful taste as well as the marinade that the places put on it. The servings can be big so it's best to go hungry. You can always order to share if you aren't feeling hungry due to the effects of high altitude.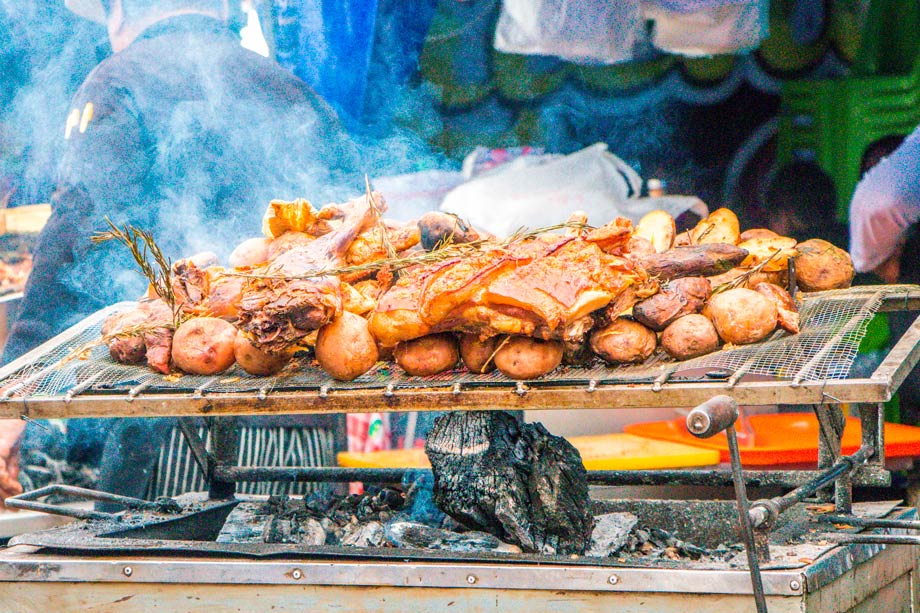 Pizzeria
That's right. Like most places around the globe, pizza is very popular here. There are pizza restaurants all over the center and outskirts, so it's very easy to stumble across somewhere. Most places will have a stone oven that gives the pizza an extra special taste.
You'll find that they are probably a little different from the pizzas you're used to, but if you find somewhere nice you'll be impressed.
Quinta
A quinta is an excellent choice if everyone in your group fancies something different. They are places where you'll find an extensive menu of many Peruvian plates. You'll find fried pork, some amazing soups, and even guinea pig.
Beware, portions are usually massive so you may be taking some home for later. These restaurants fill up daily and are especially busy at weekends. We highly recommend trying a big glass of chicha de Jora, a drink made from fermented corn, but is quite a treat. It'll be like nothing you've ever tried before and really makes for a real Peruvian experience.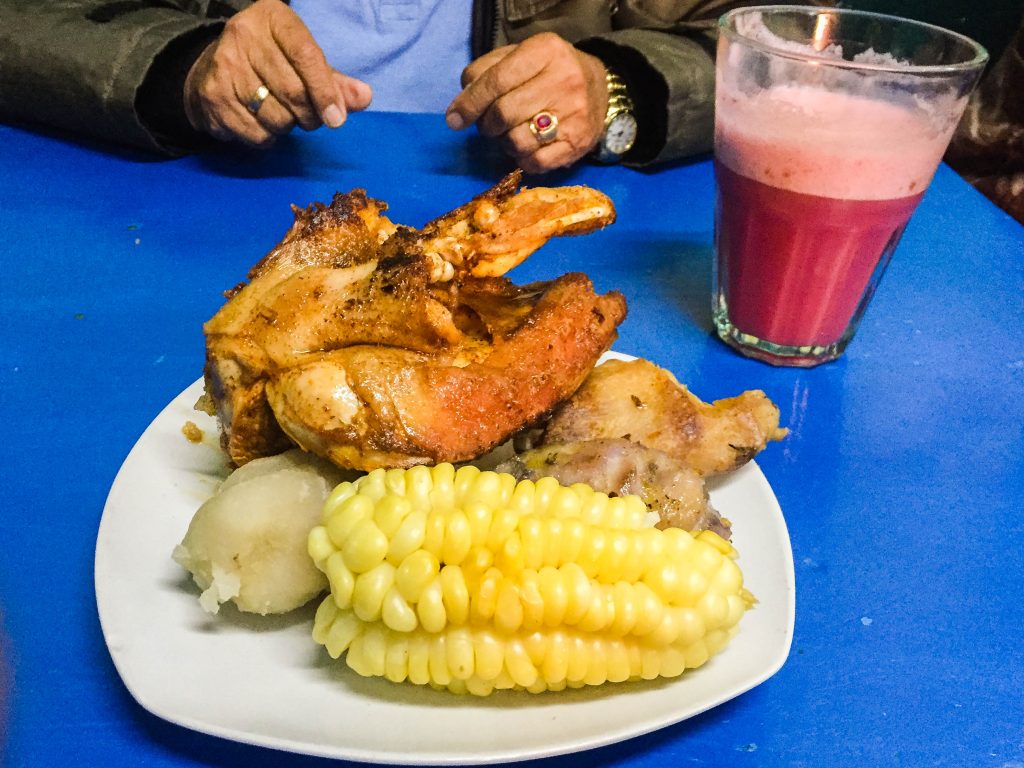 Eat Your Heart Out
Eating is one of the local's favorite pastimes, and you'll see why if you get the chance to try out at least a few of these eateries. The more time you have in Cusco the more places you can try. But, as mentioned before, portions in Cusco tend to be large, so unless you have a big appetite, you may want to try sharing, to begin with. Pair your dishes with some local drinks and you will have enjoyed a very Peruvian gastronomical experience indeed!
Written by: Liv Plamer
---
---