Now, to enjoy this archeological wonder, you'll be assigned a time slot which must be strictly followed
Beginning January 1, 2019, all tourists who visit Machu Picchu will have to follow an assigned visiting schedule. This will be achieved through differentiated ticket sales and with the objective of never passing the maximum number of visitors allowed at once. This measure was adopted to ensure protection of the Inca site in light of the huge quantity of visitors it receives every day.
The Ministry of Culture made some changes to the "Regulations of sustainable use and touristic visits for the conservation of the Inca city of Machu Picchu" where the new hours mentioned for visiting Machu Picchu are the following: 7:00 AM, 8:00 AM, 9:00 AM, 10:00 AM, 11:00 AM, 12:00 PM, 13:00 PM y 14:00 PM. Nobody can enter before the time slot printed on their ticket.
So that there is no confusion, entrance tickets for Machu Picchu will show clearly the  time at which each visitor can enter the Inca city.
The buses, too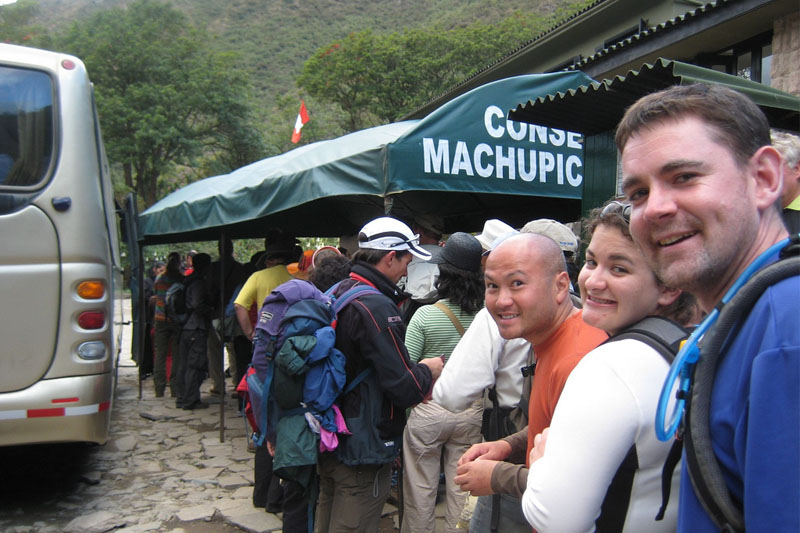 These changes will also need to be considered for boarding the bus from Aguas Calientes to the archeological site of Machu Picchu.
The company in charge of this service, Consettur, will also control the schedules of entrance tickets. Tourists will get on the bus according to the hour printed on their ticket to avoid lines in Aguas Calientes, as well as in the entrance to the Inca city.
The rail companies which have routes to Machu Picchu (PeruRail and IncaRail) are also committed to spread this information to facilitate tourists' access to this impressive archeological site.
According to official communications, they hope to offer tourists unforgettable experiences in their visit to Machu Picchu, but above all, they seek to protect the cultural heritage of Peru for generations yet to come. "This will depend, to a large extent, on respect for the rules of use of the Inca city which seek, above all, to ensure conservation for future generations," says the message.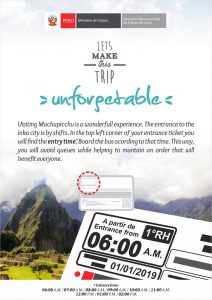 ---
---
You might also like
---